People Are Screaming After Nicki Minaj Decided To Shoot Her Shot At Michael B. Jordan
"Shoutout to Michael B. Jordan because he's gonna be taking [this dress] off me tonight."
So, last night marked the E! People's Choice Awards. It was a pretty big deal, and brought out stars such as the Kardashians, Mila Kunis, Chrissy Teigen, and Victoria Beckham.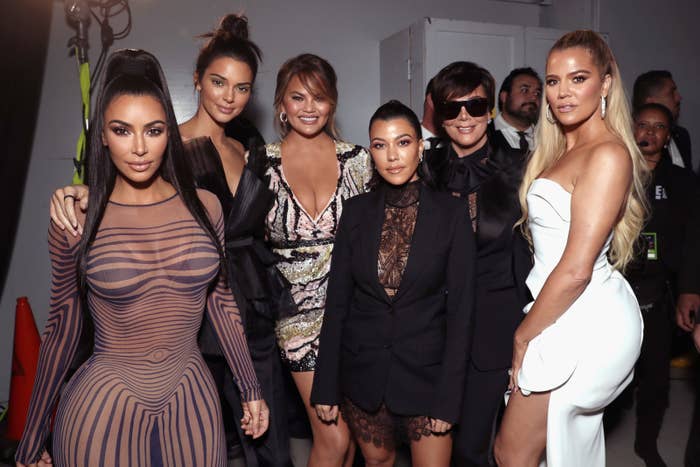 Also in attendance was Nicki Minaj, who won big and scooped two awards on the night.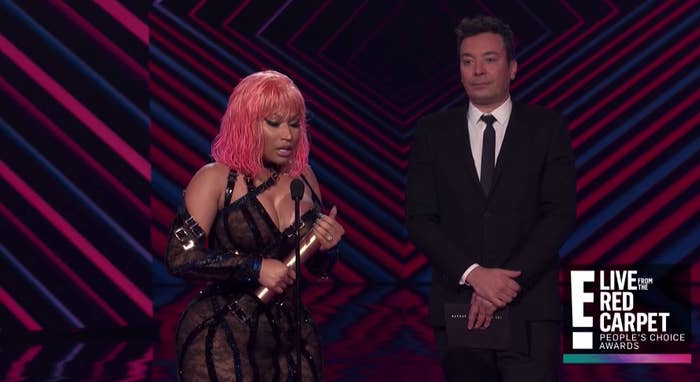 While picking up the award for Female Artist of 2018 though, Nicki had some choice words for a special somebody, and she wasn't exactly shy about shooting her shot.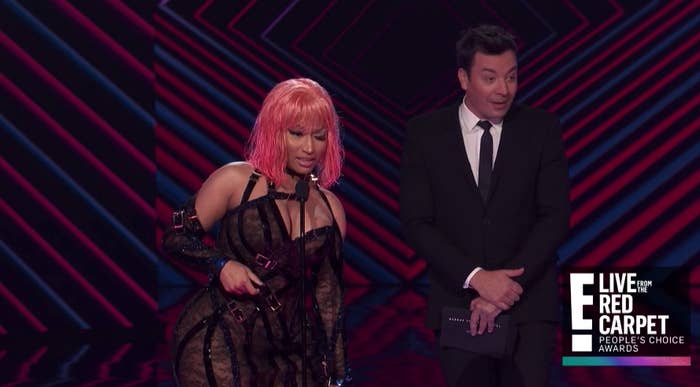 In her acceptance speech, Nicki first thanked Donatella Versace "for custom making this outfit for me" before quickly following it up with, "And shoutout to Michael B. Jordan because he's gonna be taking it off me tonight."
Honestly, you need to watch her shoot the shot for yourself.
Jimmy Fallon is literally all of us right now.
Of course, people were loving Nicki for just straight up shooting her shot in front of everybody.
Unfortunately for Nicki though, while the People's Choice Awards were held in California, it appeared that Michael was on the other side of the country in NYC.
But you can bet we'll all be keeping our eyes peeled for updates on what happens next.