Kathy Hilton, a reality star and fashion designer, is facing backlash over her "extraordinarily rude" behavior at last night's People's Choice Awards.
As Mariska came up and began her speech, Kathy figured she'd touch up her makeup, removing a lipstick from her clutch and then reapplying it directly in front of the camera.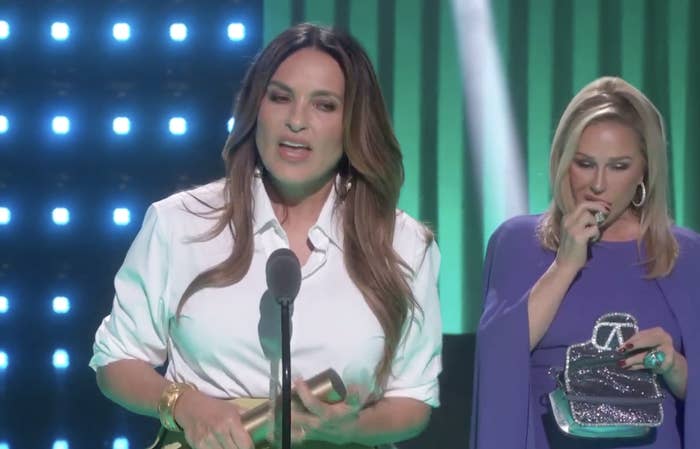 She then let out a visible sigh as Mariska continued to talk through her speech.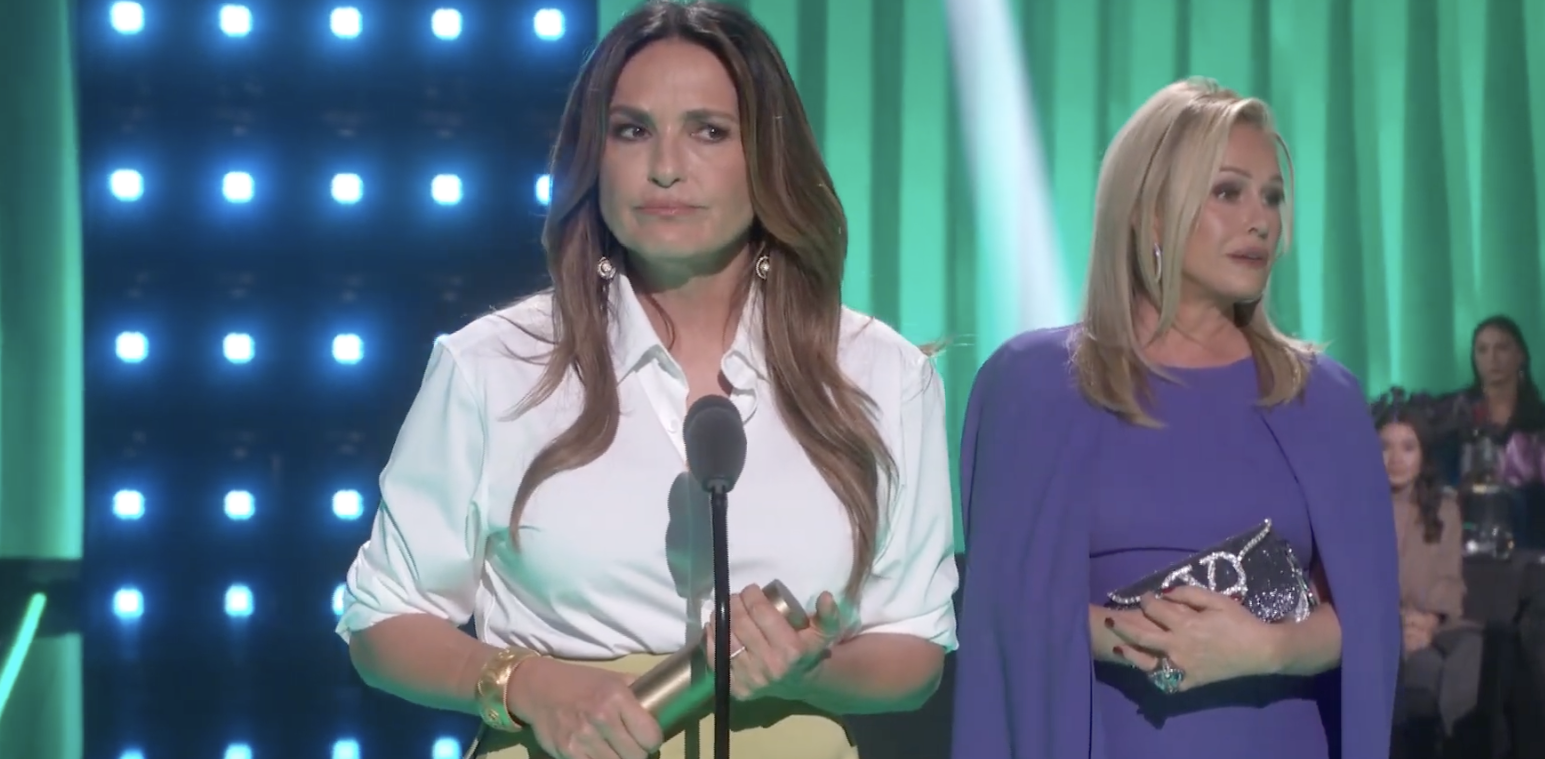 So far, Kathy hasn't commented on any of this, but we'll let you know if she does!