Here's Everything You Need To Know About The Nicki Minaj Drama Involving The Grammys, Cardi B, And BET
Days after Ariana Grande dragged Grammy producer Ken Ehrlich, Nicki said her fans "deserved the truth".
Nicki Minaj has revealed she'll be following in the footsteps of her BFF Ariana Grande after claiming she was "bullied" by the same Grammys producer Ariana publicly denounced last week.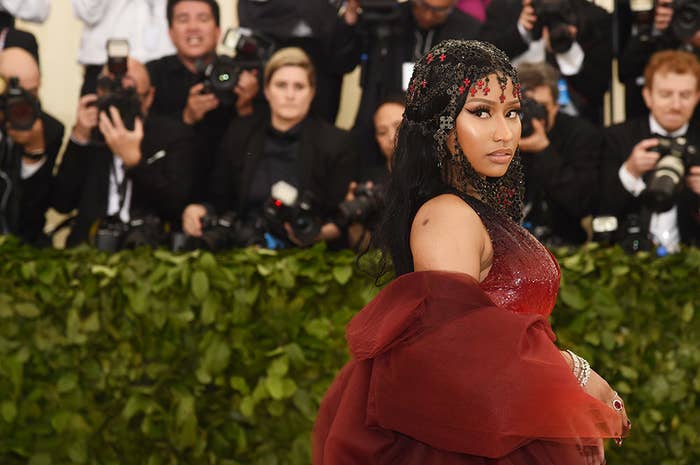 The drama started when Nicki jumped on Twitter to drag BET, who had been congratulating Cardi for her Best Rap Album win at the Grammys while simultaneously trolling Minaj.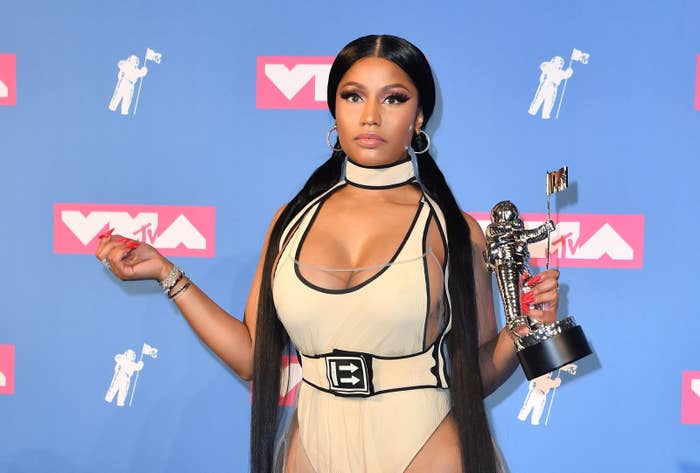 Posting screenshots of her fans' reaction to the headline, Nicki announced that Young Money would "no longer be apart of the BET Experience or award show", a blow to the event considering she and Lil' Wayne were supposed to be headlining the first night.
Nicki continued to post screenshots of her fans' reactions to the headline, using BET's own words to caption them.
BET eventually released an apology, tweeting Nicki directly to say "this should never have happened".
In the midst of all the BET drama though, one person pondered why Nicki, who's been a prominent figure in rap for over a decade, doesn't have a Grammy to her name yet.
This followed a post-Grammys war between Nicki and Cardi fans on Twitter, debating who was the best and deserved the accolade more.
Nicki didn't hold back in her response to the Grammys snub, calling out the same producer Ariana spoke out against days prior.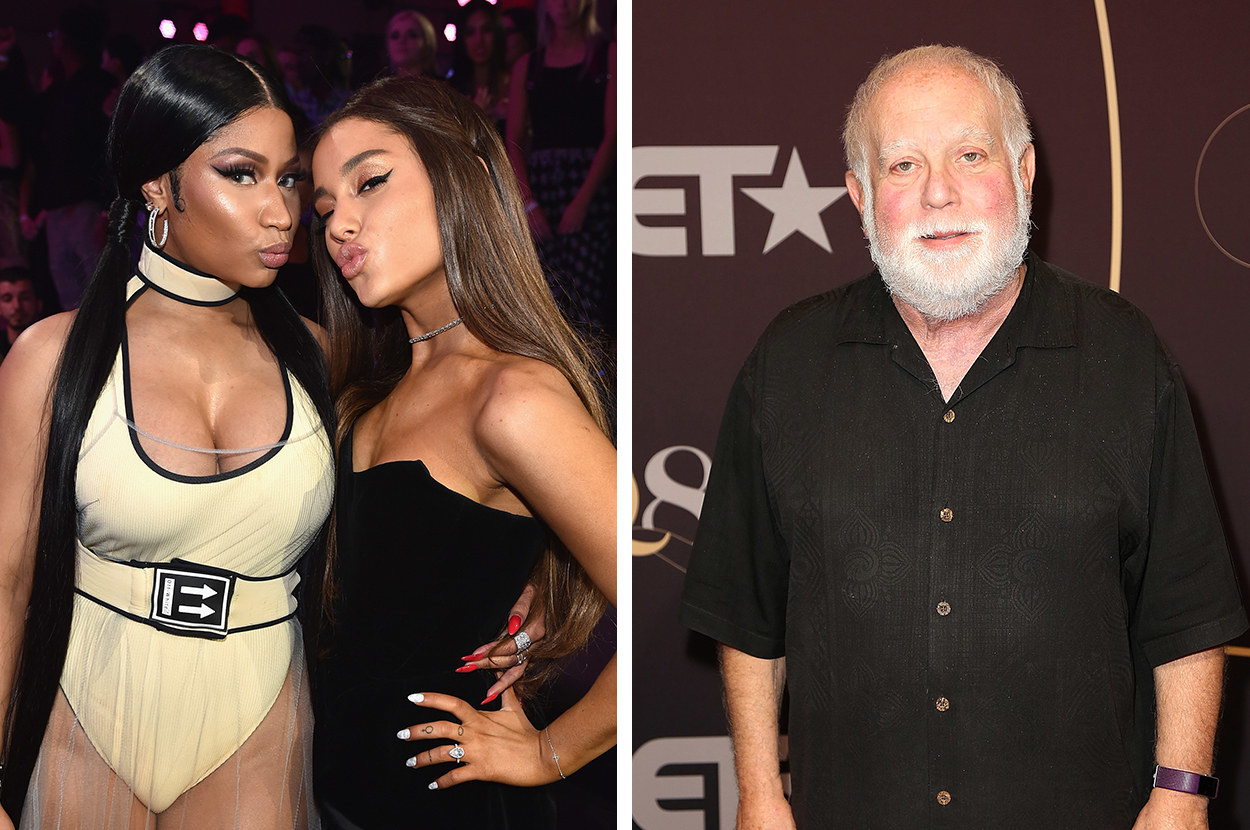 Nicki, who claimed she'd pissed Ken off and was "bullied" into remaining silent "out of fear", promised fans that she would tell her side of the story on the next episode of her Queen Radio show, a platform she's previously used to address drama.
Perhaps in response to headlines and tweets which rubbed Cardi's win in her face, Nicki made sure to congratulate all the artists who took home awards from the night before.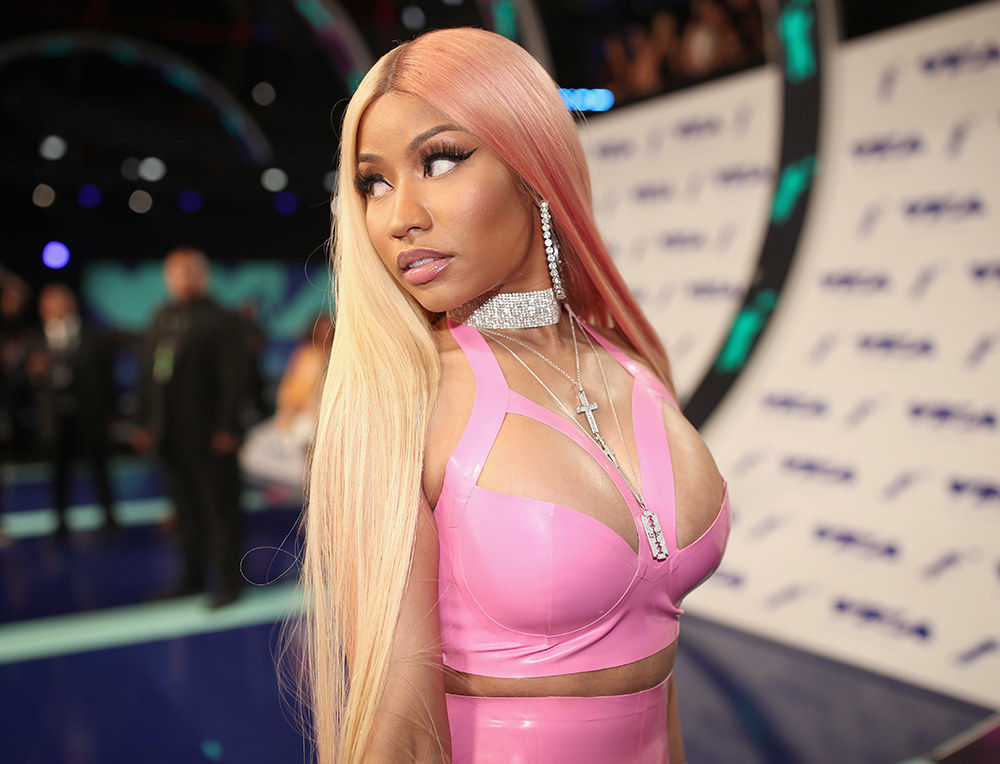 Meanwhile, Cardi was also clapping back at haters last night, uploading a video to Instagram where she detailed the struggle of making her debut album, Invasion of Privacy, while pregnant.
Responding to those who suggested she didn't deserve the award for Best Rap Album, Cardi ranted: "I fucking worked my ass off, locked myself in the studio for three months."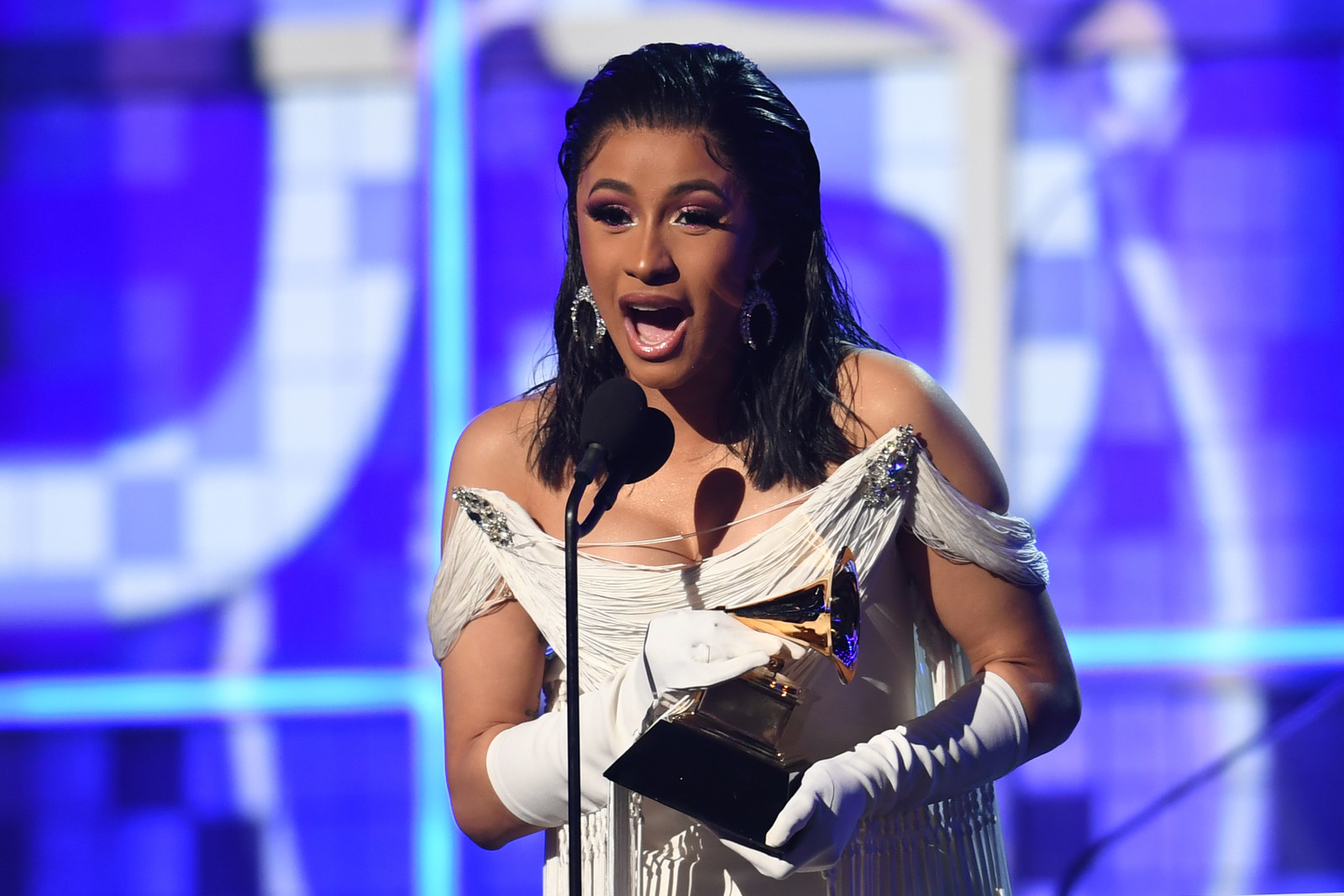 She then opened up about the difficulty of trying to finish the album while critics online continuously told her that she'd ruined her career by getting pregnant so early.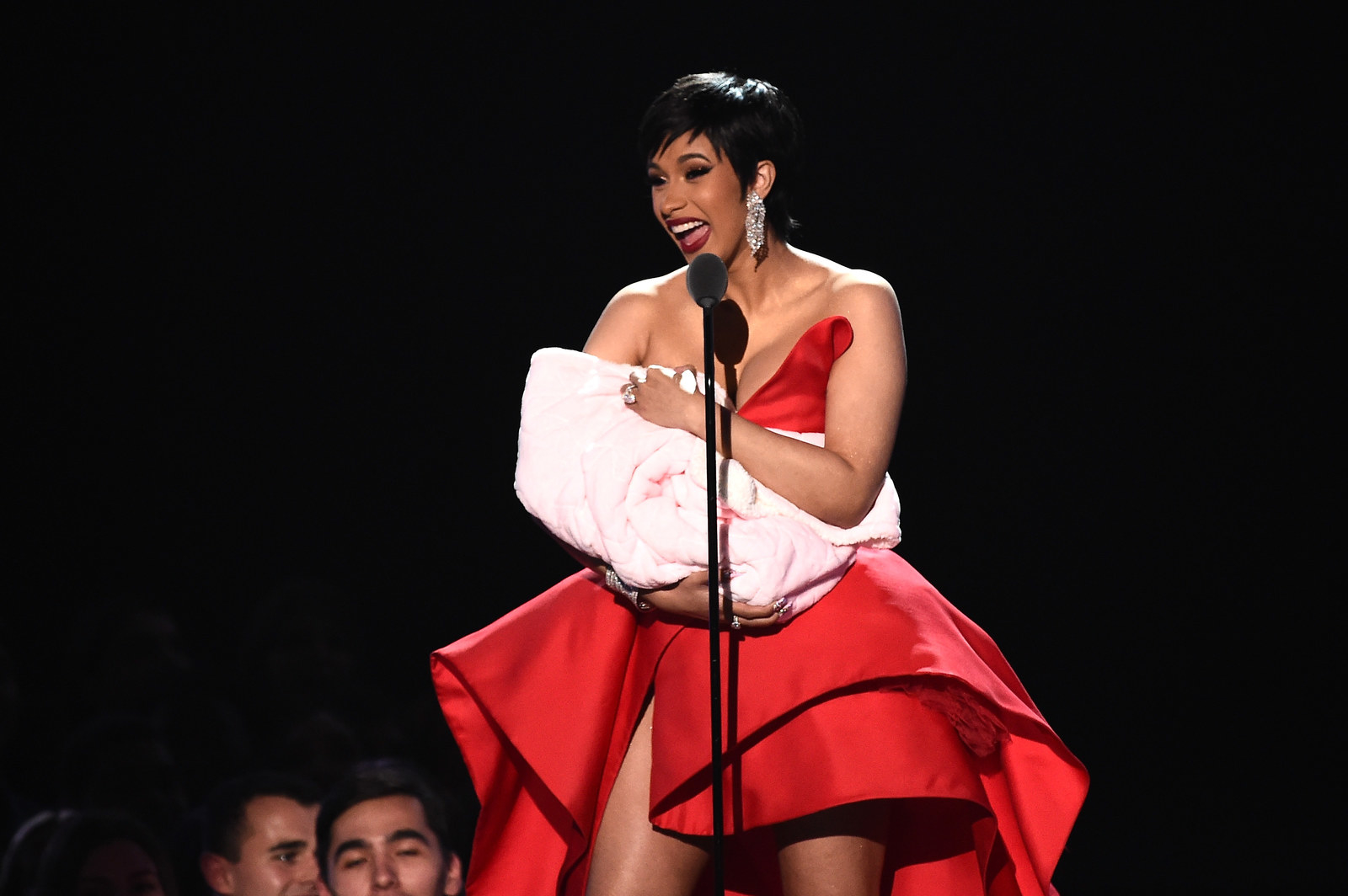 After reposting support from Chance the Rapper, Cardi eventually deactivated her Instagram account altogether.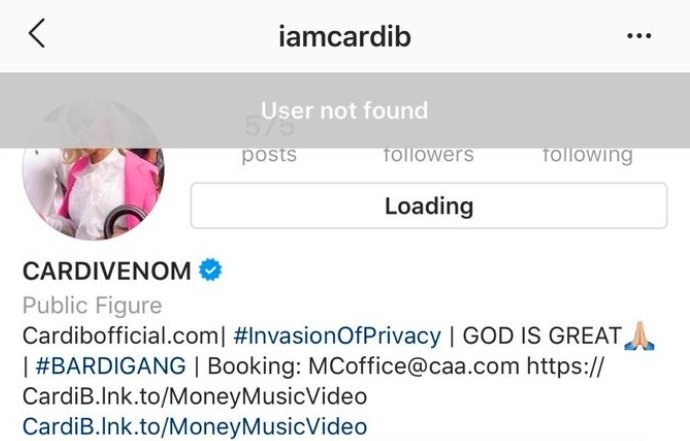 However, with all this drama going on, one Twitter user reminded people that they should listen to Drake's acceptance speech at the Grammys instead of critiquing and debating who did and didn't win awards.
"It's not the NBA where at the end of the year you're holding a trophy because you made the right decisions or won the games," he said after winning Best Rap Song. "This is a business where it's up to a bunch of people who might not understand what a mixed-race kid from Canada has to say, or a fly Spanish girl from New York, or anybody else."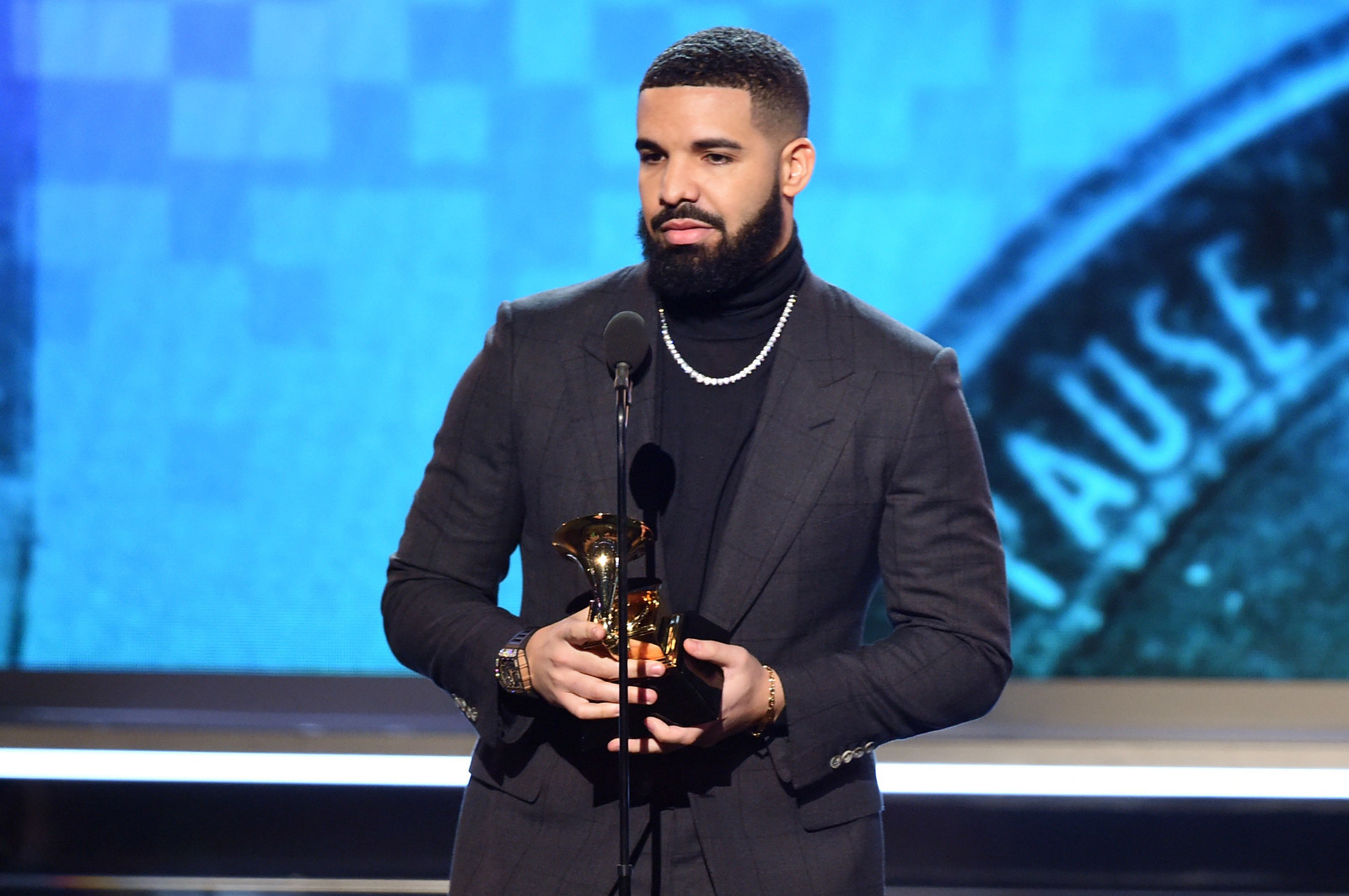 He continued: "If there's people who have regular jobs who are coming out in the rain, in the snow, spending their hard earned money to buy tickets to come to your shows, you don't need this right here, I promise you. You already won."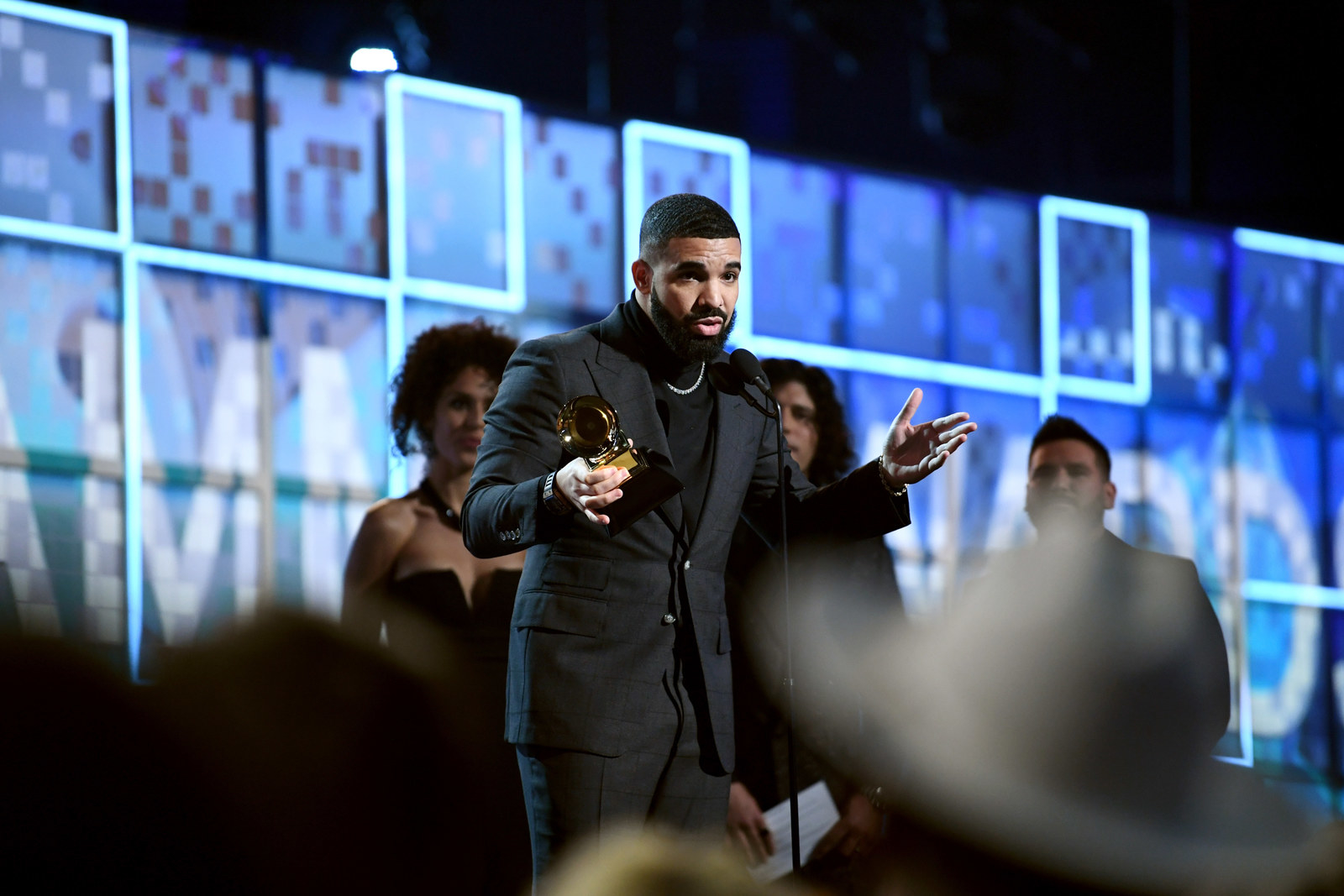 BuzzFeed has reached out to reps of Nicki Minaj and the Grammys for comment.