In case you didn't know, Kylie Jenner is currently on a very lavish vacation with a bunch of her closest friends to celebrate the success of her skincare line.
But what is a vacation like when you're a 21-year-old billionaire? Fortunately for us, Jenner's Instagram has been very active while she's been away, so let's take a little look.
First of all, you of course hire a private jet and customise it for the occasion. In Jenner's case, this means getting "Kylie Skin" plastered on the side, rolling out a pink carpet, and making the air stewards dress up in Kylie Skin–inspired outfits.
Oh, and you don't just stop with the outside. You also want to make sure the inside is customised to your exact taste. For Jenner, this means Kylie Skin everything, including cushions, sleep masks, and scrunchies.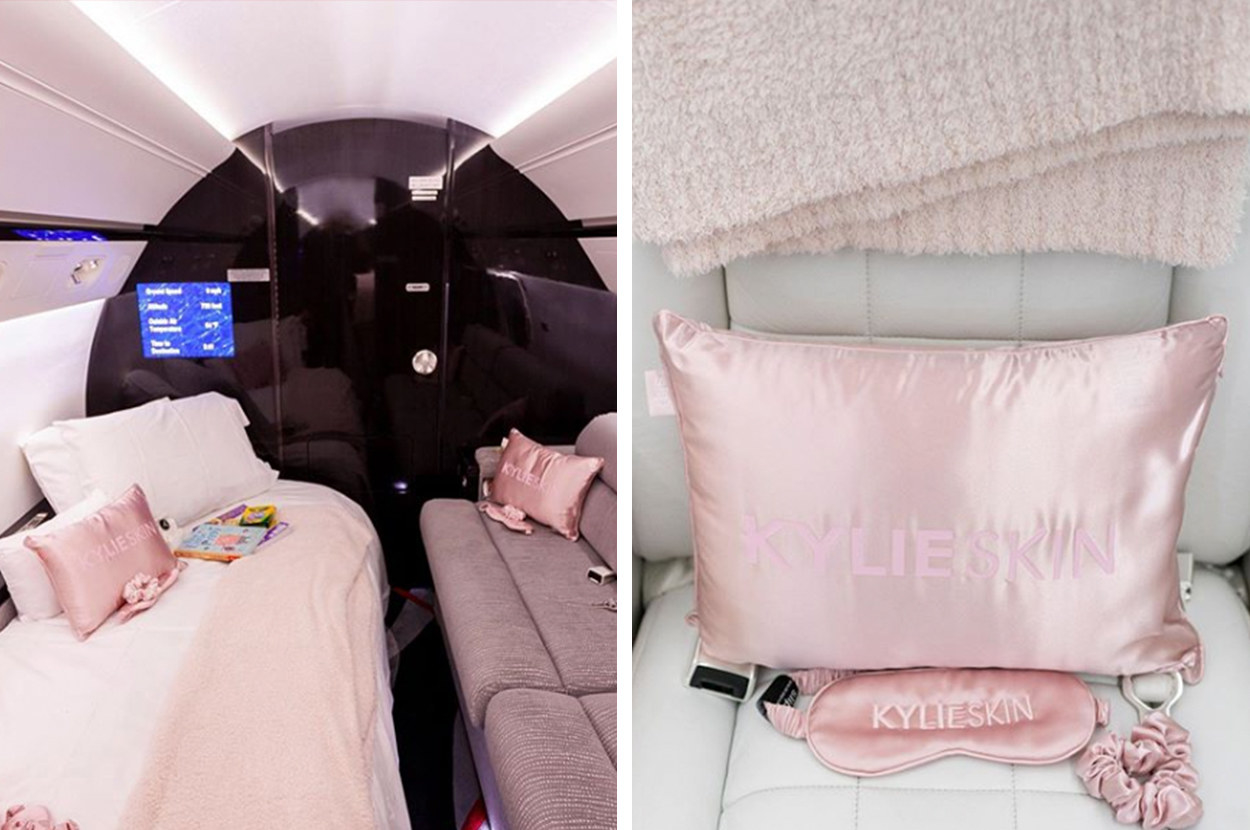 Once you've got your private jet, you then need friends to fill it. No worries there — Jenner's got a fair few to choose from. And, of course, she wasn't going away on a girls trip without her 1-year-old daughter, Stormi!
So you've got your private jet and half a dozen or so friends. But where are you flying to? Paradise, of course, also known as the islands of Turks and Caicos.
When you arrive, you'll want to get the party started immediately, and what better way to do that than drinking out of coconuts? Personalised, of course.
You'll obviously want to get your own private villa for accommodation, and preferably one with a pool that your daughter can splash around in.
According to Jenner's pictures, you'll also need to check in with your BFF before you go away so you can both pack matching outfits for the trip.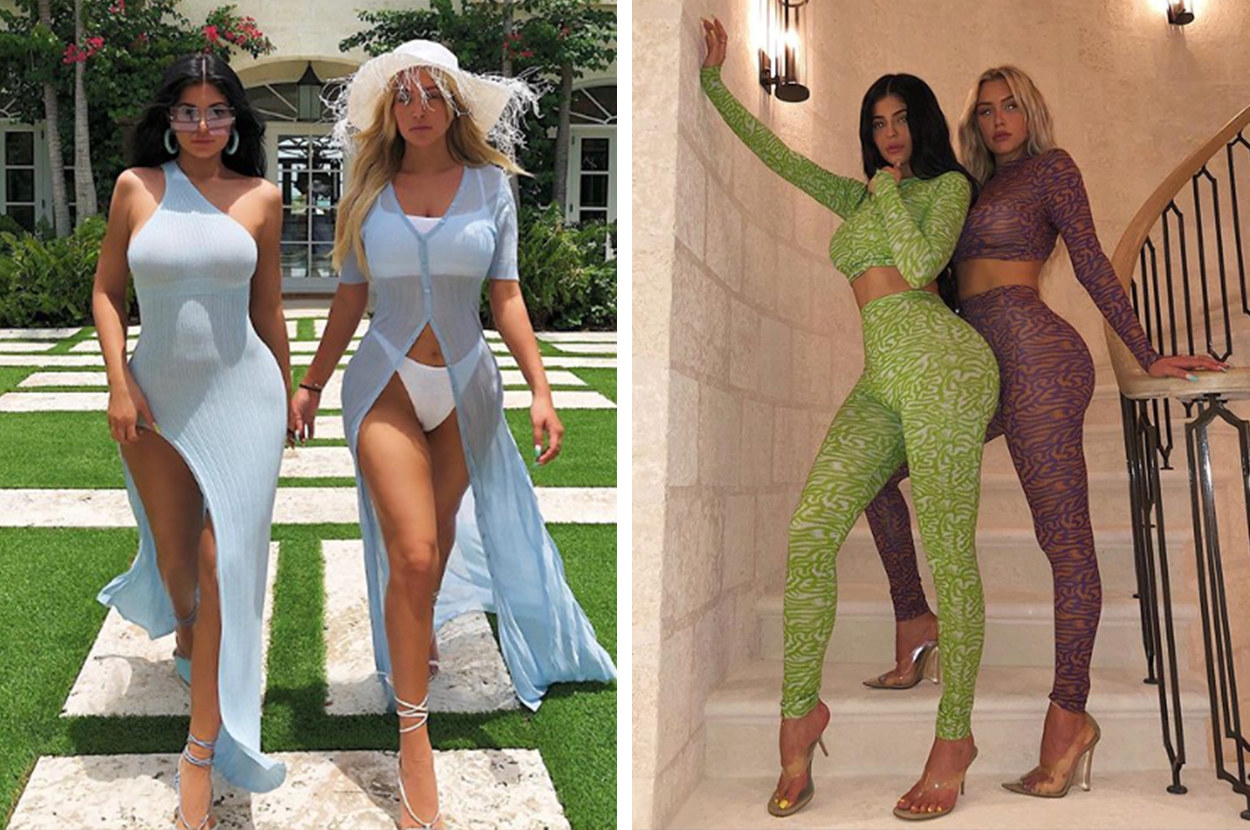 When you're a billionaire like Jenner, you can afford to hire out different boats every day of the week if that's something you're interested in.
Which also means you can partake in fun watersports.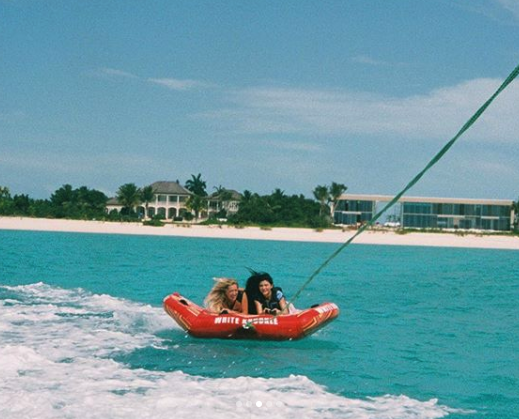 You can't go away on a vacation to paradise and not do a photo shoot in the sea. That would just be a waste of a fantastic Instagram backdrop!
In fact, you should probably do multiple photo shoots in several different outfits using a large floppy hat as a prop. Just a thought!
Actually, now I think about it, you might want to do so many photo shoots that maybe you should think of inviting your camera-handy friend along on the vacation for good measure.
And, of course, as a billionaire, you might recognise that mere mortals like the rest of us will never get to experience a holiday like yours, so you should definitely vlog the whole thing and upload it to YouTube later.
And there you have it — how to vacation like a billionaire. I guess we all better start saving...