Last week, Keeping Up with the Kardashians dropped a sneak peek at an upcoming episode, revealing that Kris Jenner had been tackled to the ground by Kim's security team and rushed to hospital with a neck injury.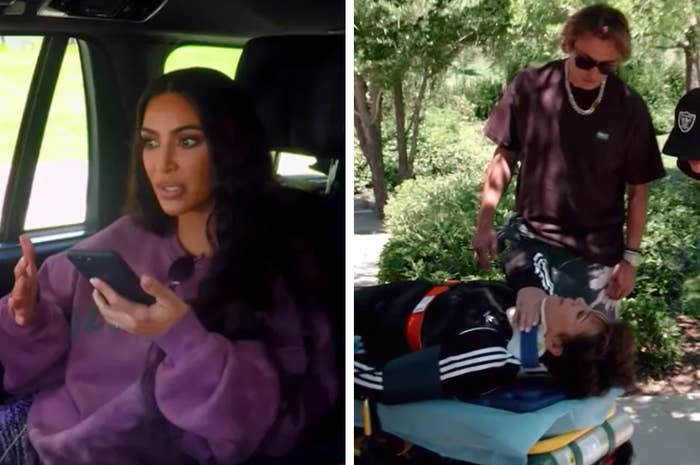 The minute-long clip was pretty dramatic, as a frantic Khloé called Kim to tell her they'd called 911 and she needed to come back to the house ASAP. To make matters worse, Kris could be heard crying in the background.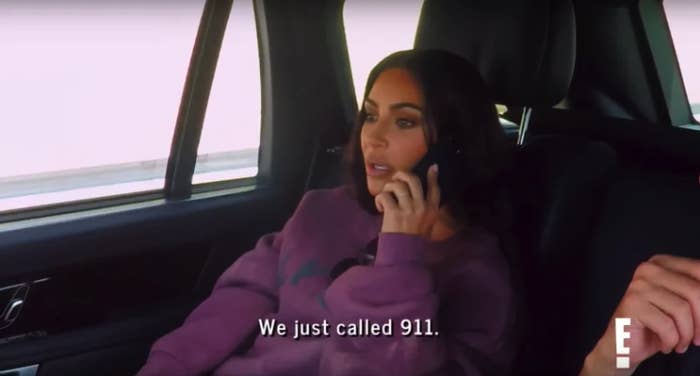 So, when the episode aired on Sunday, people were desperate to know the full story and see the footage for themselves. But it turned out that there was one small detail missing from the trailer — the whole thing had been nothing more than an elaborate prank.
It turned out that Kim's family was getting increasingly fed up with the new security team she had hired after a spate of robberies in Hidden Hills.
"Do you ever have a problem getting into Kim's house?" Kris later said to Khloé. "Every time I go over there, they still don't know who I am."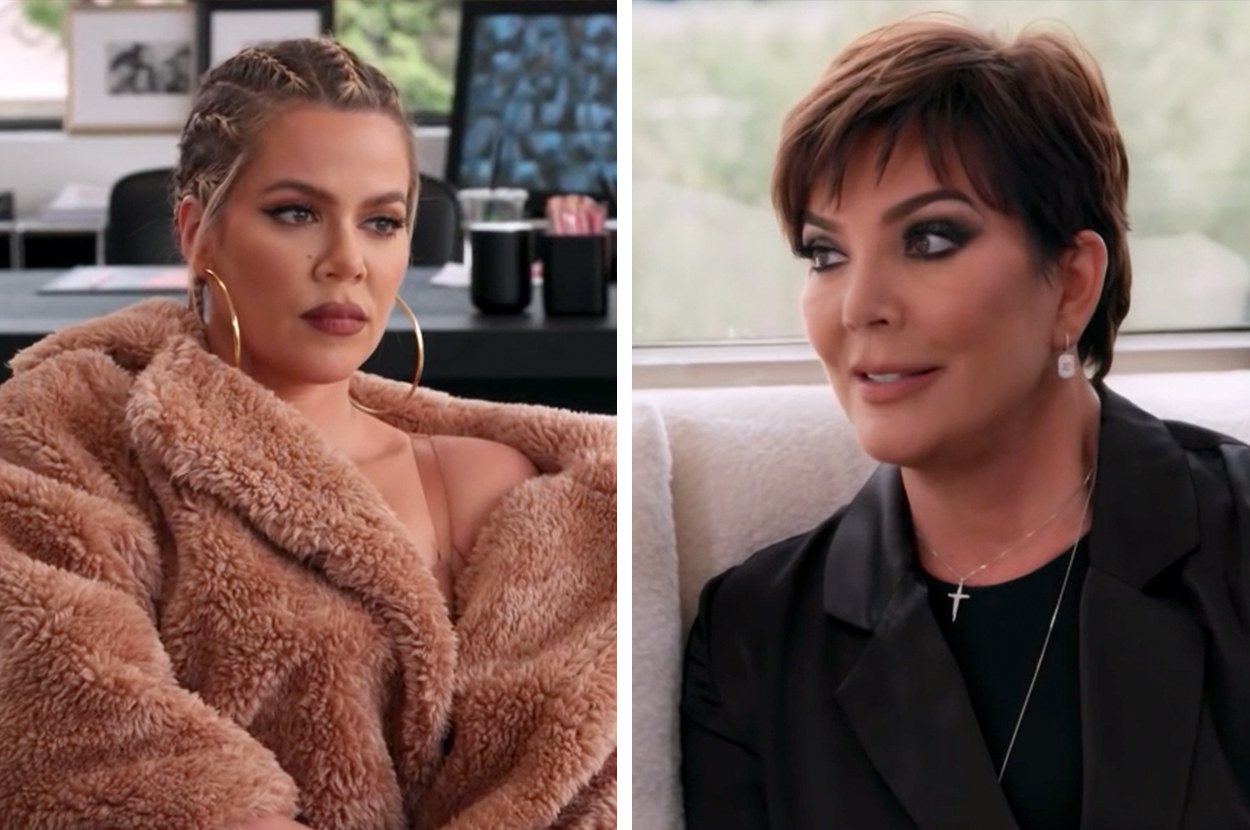 So, to get the point across to Kim that she wanted easier access to the house, Kris decided that the best way forward was to stage a prank because of course.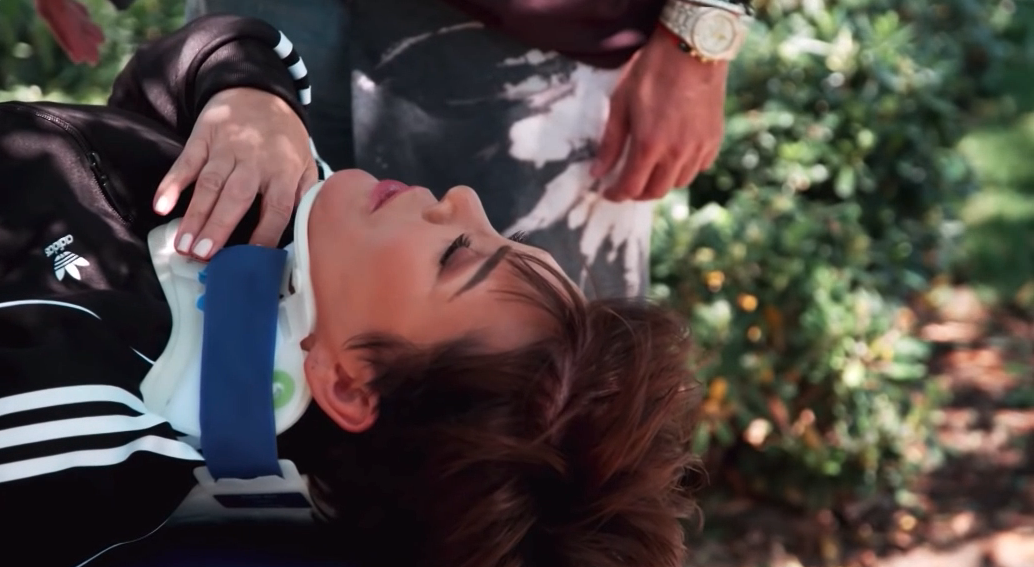 When Kim received the call from Khloé and watched the surveillance footage for herself, she saw what she thought was Kris getting tackled to the ground. But it turned out that it wasn't actually Kris — it was a body double.
Kim immediately rushed back to the house, where Kris laid out on a stretcher, neck brace and all.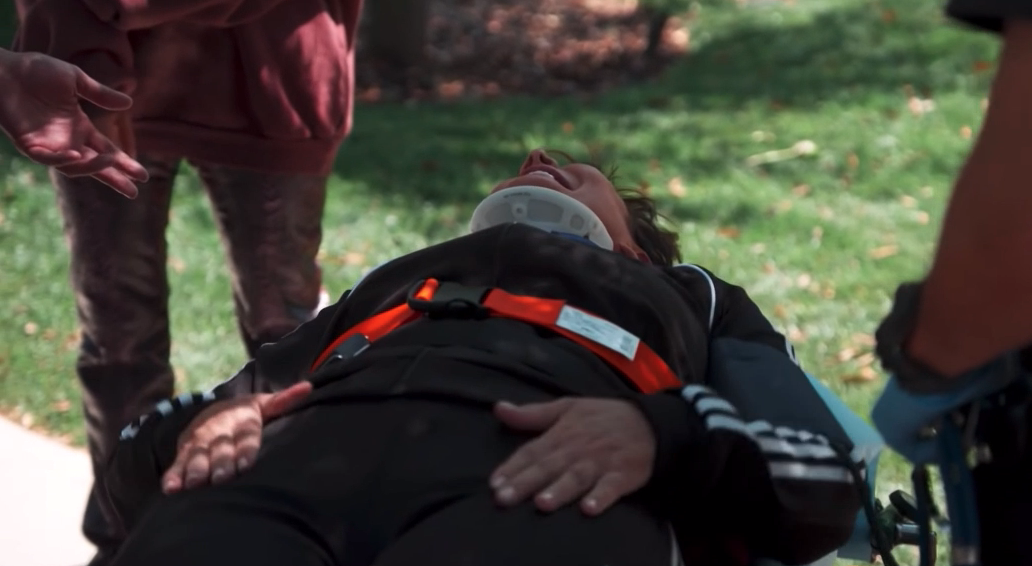 But Khloé finally caved and told Kris to give in.
"The purpose of my prank was to say, we love that you have this security," Kris said. "But we would just love to have some clearance, so we can come in and out of your house."