Kim Kardashian Deleted Her Voting Picture And Posted A New One After People Noticed One Tiny Detail
"We all know it was a red dress."
BuzzFeed News has journalists around the US bringing you trustworthy stories on the 2020 Elections. To help keep this news free, become a member.
Kim Kardashian West's voting picture has sparked some questions on social media after she deleted her original post and reuploaded an edited version instead.
Posting on Instagram and Twitter on the day of the US presidential election, Kim posed with her voting badge, writing: "I VOTED!!!! Did you?!?!"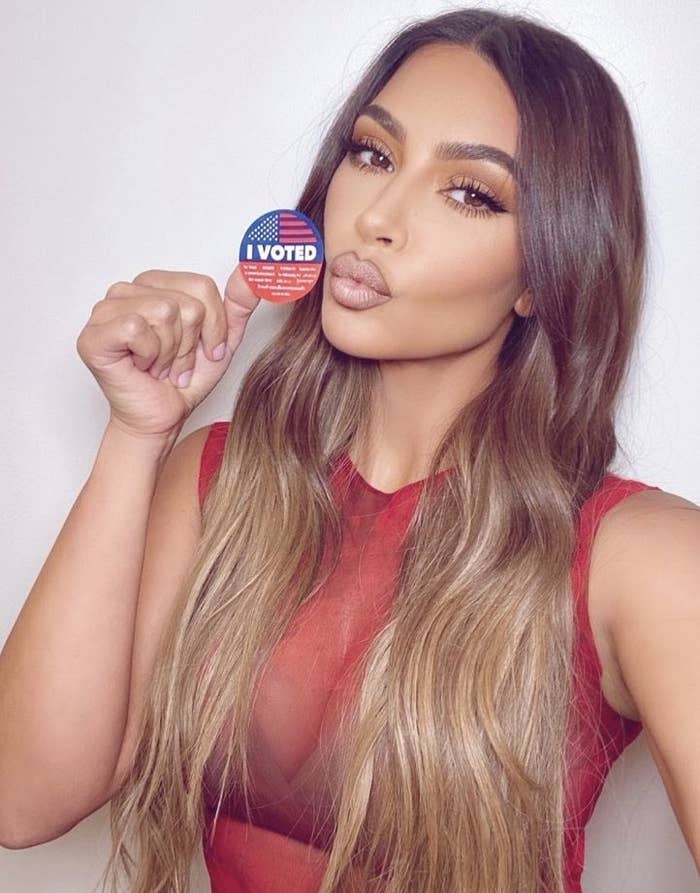 However, unlike her husband, who's been vocal about his intent to vote for himself and posted pictures of his ballot to prove it, Kim has remained quiet about where her own vote would be going.
This wasn't overlooked by fans on social media, who immediately began to question who Kim had voted for, and it wasn't long until some clung onto one particular detail — her red top.
Hours later, however, Kim had deleted the post altogether, later reuploading the same picture but this time in black and white.
Of course, people noticed what had changed and were quick to call it out.
Fans were quick to rush to Kim's defence, posting screenshots of her Twitter likes that appeared to suggest the star had voted for Joe Biden and Kamala Harris.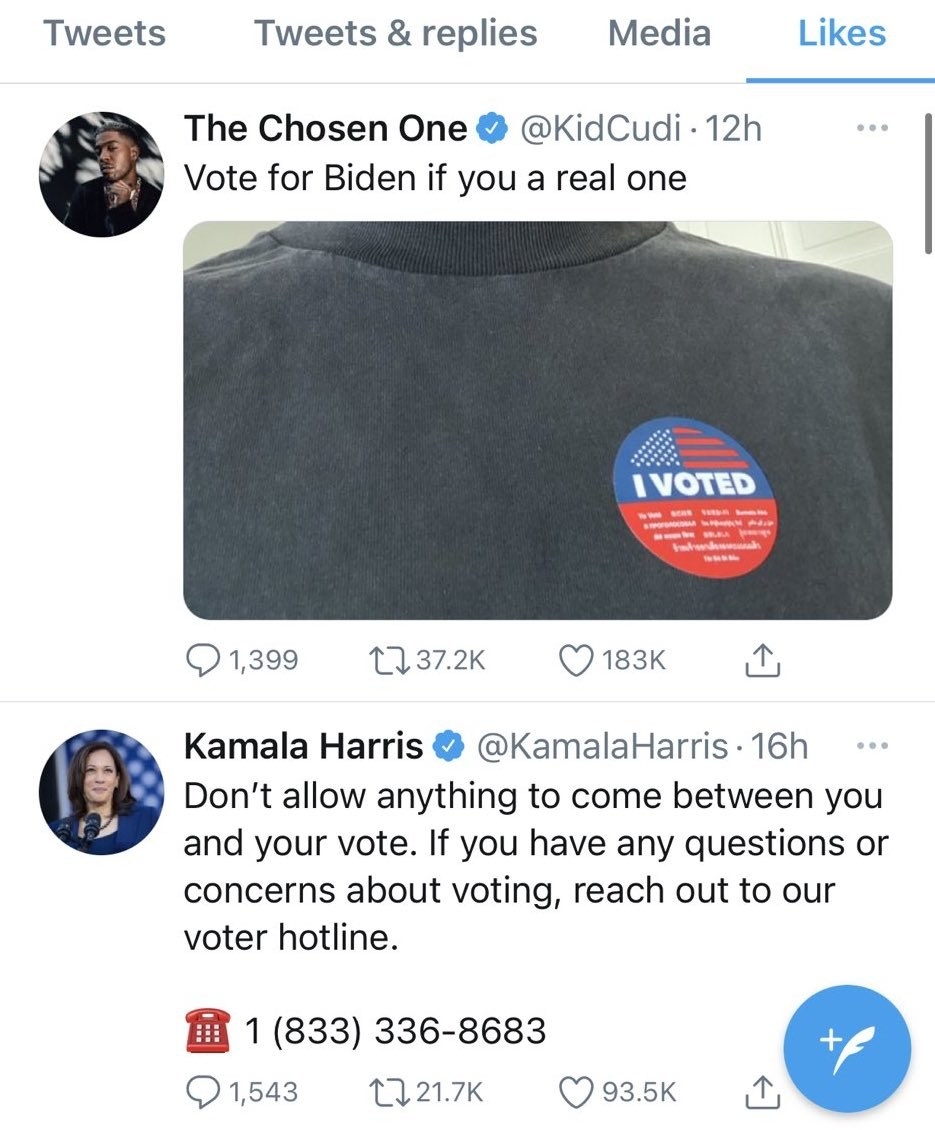 But, in yet another plot twist, it seems that Kim has since unliked those tweets...
For what it's worth, Kim went against Trump back in 2016 and instead chose to endorse Hilary Clinton after reportedly being "on the fence" with her vote.
And just like Kim, the rest of the Kardashian/Jenners have also refused to publicly endorse a candidate, although they all encouraged people to vote regardless.
If you have a news tip, we'd like to hear from you. Reach out to us via one of our tip line channels.