If Kardashian dramas were a GIF, I think this one sums it perfectly. They just come screaming into our lives one after the other.
The latest drama surrounds Kourtney and her now apparently ex-boyfriend Younes Bendjima.
Yep, the pair are reported to have broken up after around two years of dating, with Kourtney allegedly the one to pull the plug on the romance.
But that's only the start of the drama. Younes was recently spotted on holiday with a new girl – Jordan Ozuna, who also happens to be Tyga's ex – which doesn't appear to have sat well with the Kardashian sisters.
It all started when Younes posted a screenshot of a news story which said he was rebounding with someone new. He seemingly denied that was the case, calling it "Hollywood bullshit".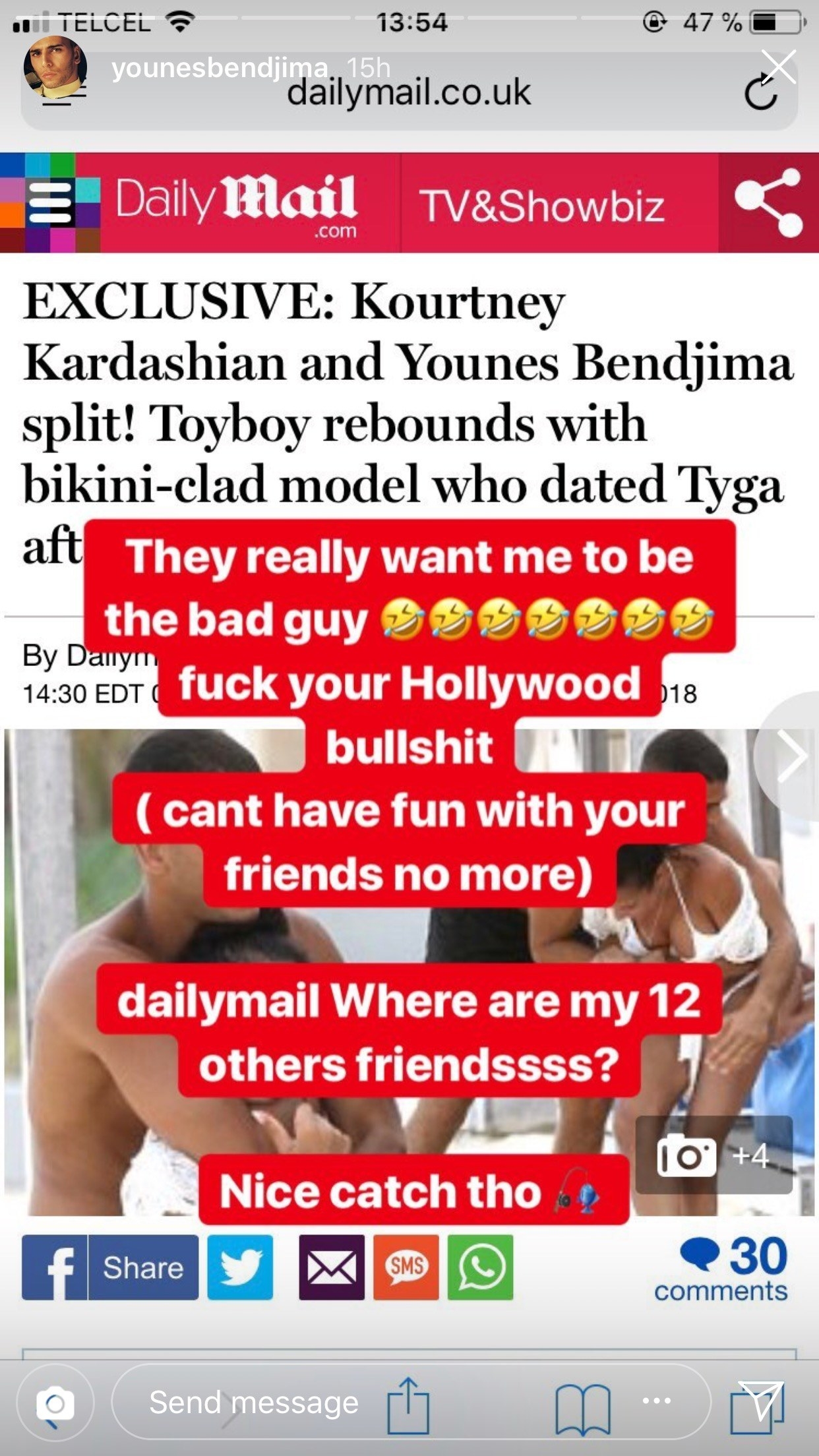 But when The Shade Room posted the screenshot on Instagram, a familiar face could be found in the comments.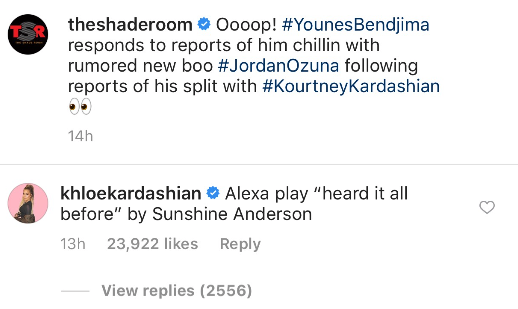 If you're not familiar with that song, here are some sample lyrics. Yikes, is all I'm saying.
Khloé could be alluding to the fact this isn't the first time Younes has been snapped in a compromising position. Back in April he was pictured with ~mystery ladies~ and, similar to this situation, clapped back to say he was with other people.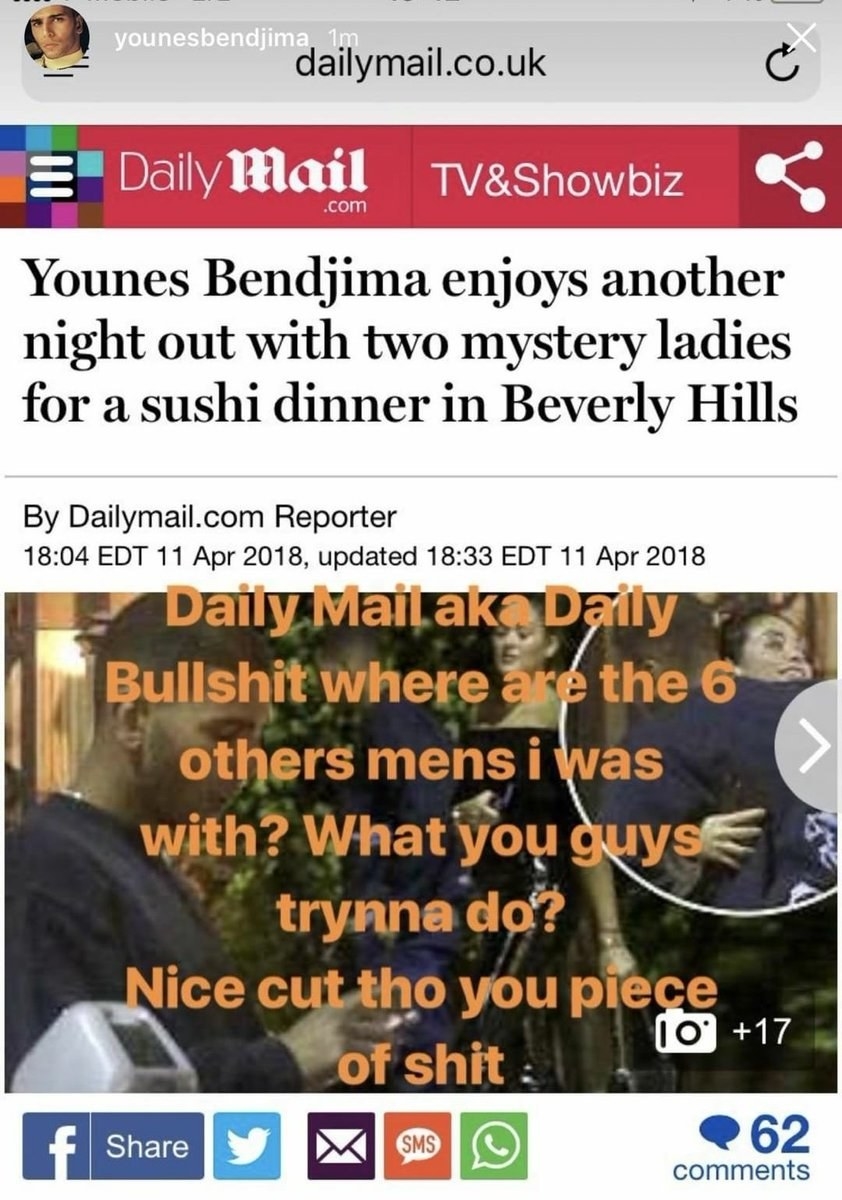 But Khloé wasn't the only Kardashian sister in the mood to drag Younes. Kim was also lurking in The Shade Room's comments, but this time on a different picture of Younes trying to defend himself.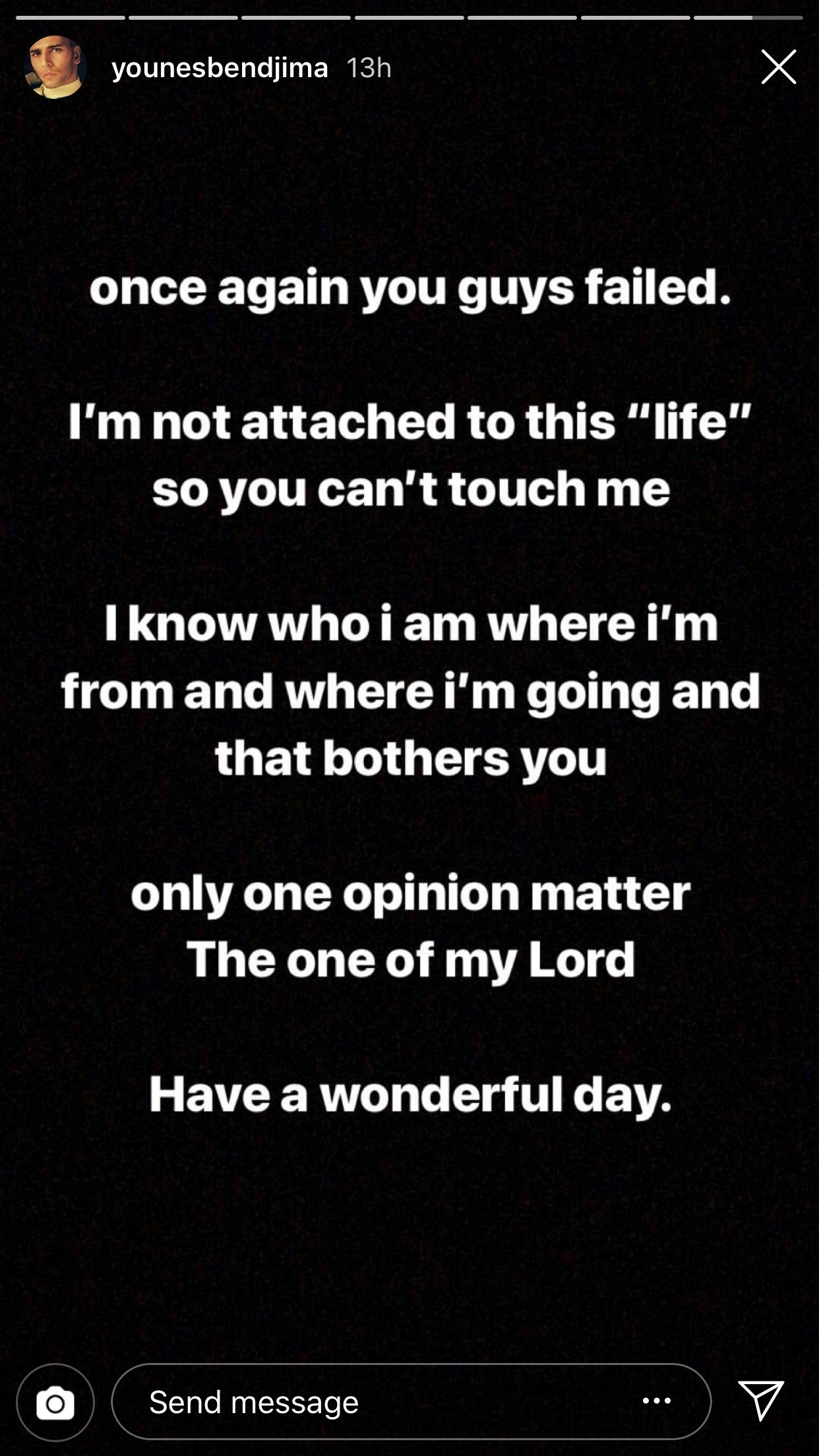 Kim's response?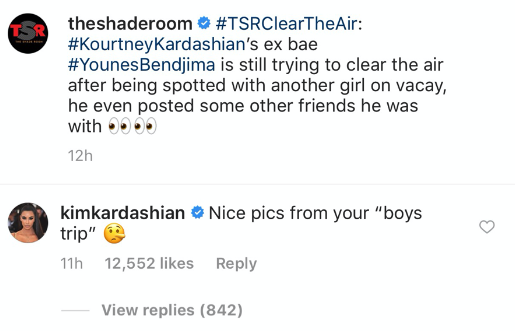 She even used the Pinocchio emoji. Like, damn Kim really isn't having it.
It's possible that trouble has been brewing between Kourtney and Younes for a while. In the first episode of KUWTK's new season, during an argument with Kourtney, Kim suggested there was something else going on that was upsetting her. Will we see the drama unfold on the show?
I guess we'll just have to wait and find out!