Kourtney Kardashian's Boyfriend Was Not Here For The Reports He Was Out With "Mystery Ladies"
In the wake of the cheating allegations surrounding Khloé Kardashian's boyfriend, he really was not here for this headline.
Unless you've been living somewhere other than Planet Earth for the past two days, you'll be aware that Khloé Kardashian's boyfriend Tristan Thompson has been accused of cheating on her.
Around 24 hours after the first reports of these accusations broke, MailOnline released some photos of Kourtney Kardashian's boyfriend Younes Bendjima out and about with a group of friends.
Images of him hugging two "mystery ladies" were published, alongside the following headline.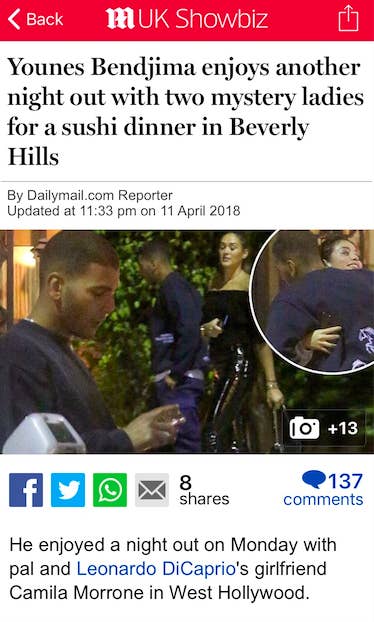 Some people were a little sceptical about what they thought the report was trying to imply.
And Younes was not here for the headline. He took to Instagram, sharing a screengrab to shut the report down, labelling it "bullshit."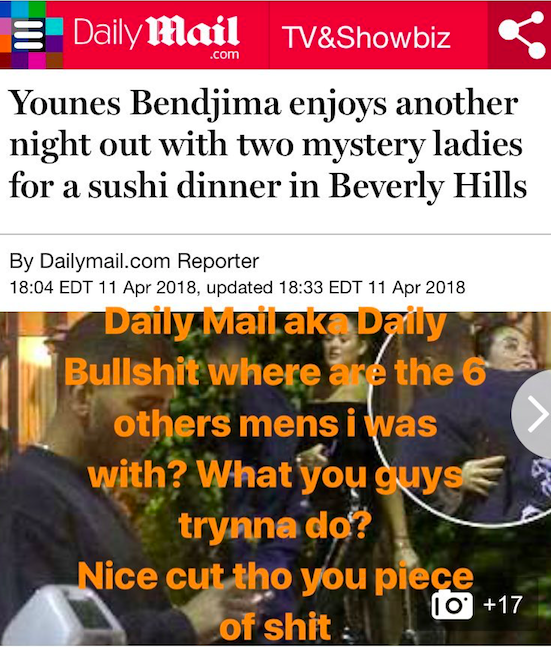 And people loved him for it.
MailOnline has been contacted for comment.