Jimmy Fallon Asked People To Tweet About Why Their Families Are Weird And It's Hilarious
"When I was learning to parallel park, my dad used my sister and brother as traffic cones."
Jimmy Fallon's back at it again. Every now and then, he does a segment where he gets fans to tweet their funny stories. He already did one for "How I Got Dumped" and it was hilarious.
This time, Jimmy wanted to hear weird family stories. And boy oh boy, people delivered.
But Jimmy was soon to realise that wasn't so weird after all. I mean, it's not like his parents used kids as traffic cones.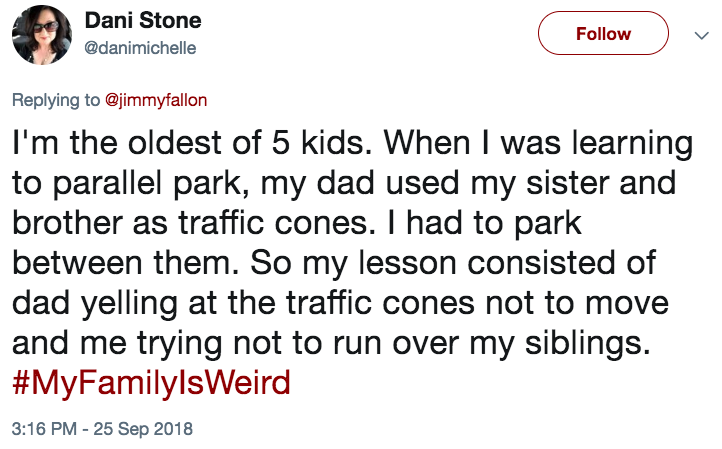 F. Scott Fitzgerald did not have this in mind when he wrote about the green light.