Jane Fonda Gave Her Advice For Getting Arrested After Being Detained For Protesting About Climate Change
"I'm gonna put my body on the line and I'm gonna do these things, and in the process, I'm gonna learn a lot too."
Jane Fonda made headlines in 2019 when she was arrested a whole bunch of times for protesting about climate change.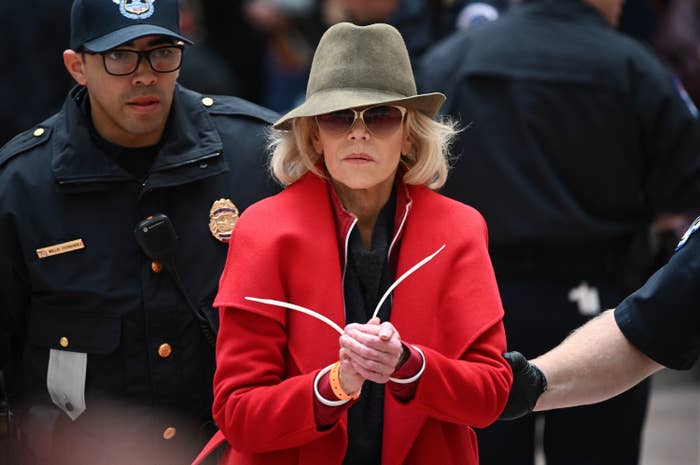 Inspired by 17-year-old activist Greta Thunberg, Jane began "Fire Drill Friday", where she and other celebs, along with hundreds of civilians, march to demand the government take action against climate change.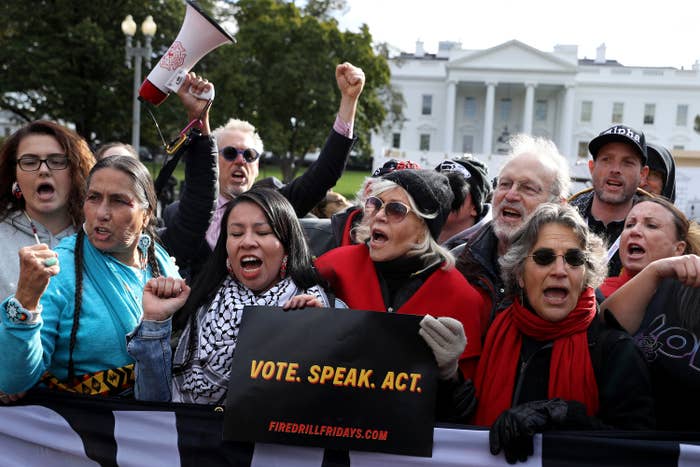 However, the marches have come at a price as the Grace & Frankie actor has been arrested multiple times for "unlawfully demonstrating".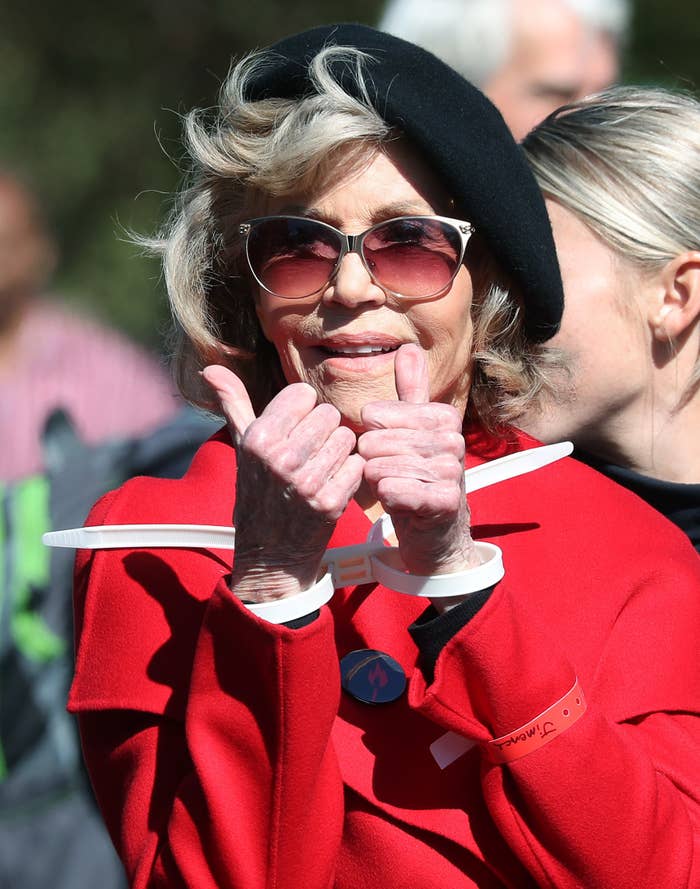 Appearing on Stephen Colbert's Late Show on Monday night, Jane opened up about her decision to continue protesting, calling climate change "the greatest crisis" that humankind has ever faced.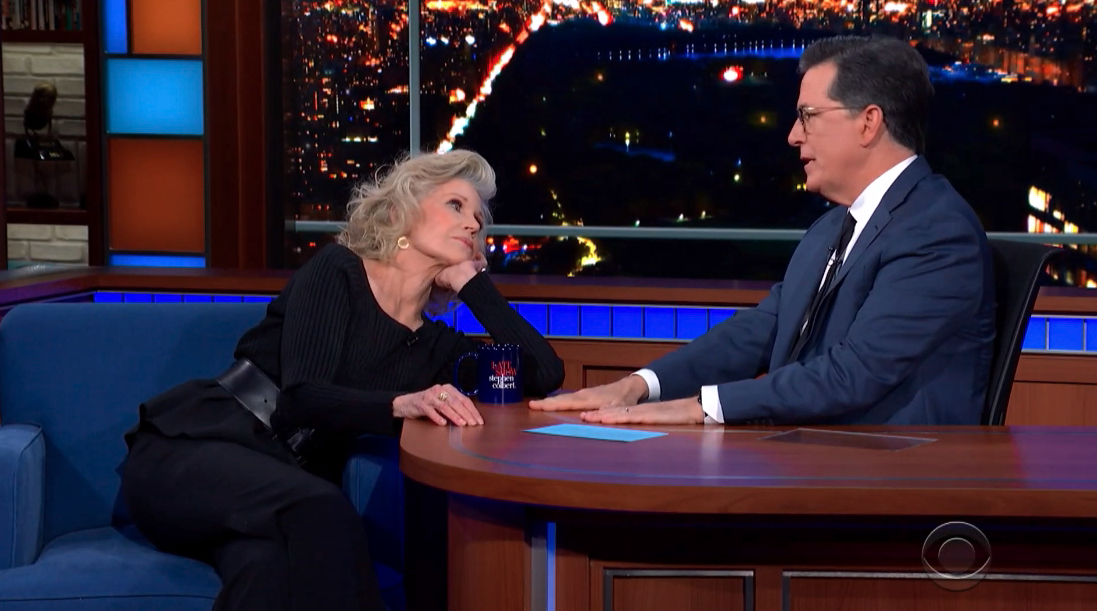 When asked about what happens when she is detained by the police, Jane acknowledged her privilege, saying her experience as a "white," "famous" woman is likely different to that of a person of colour.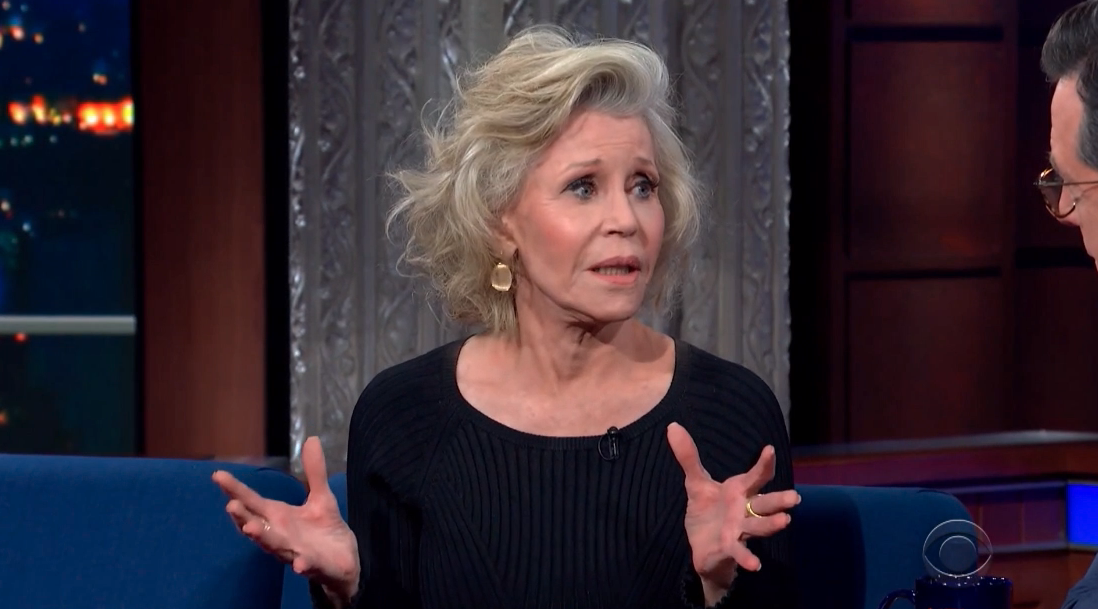 But while talking about the celebrities who have joined the protests, Jane recalled how on one occasion — on her 82nd birthday to be exact — a police officer apparently asked activist and the "world's most famous feminist", Gloria Steinem, for an autograph after arresting them.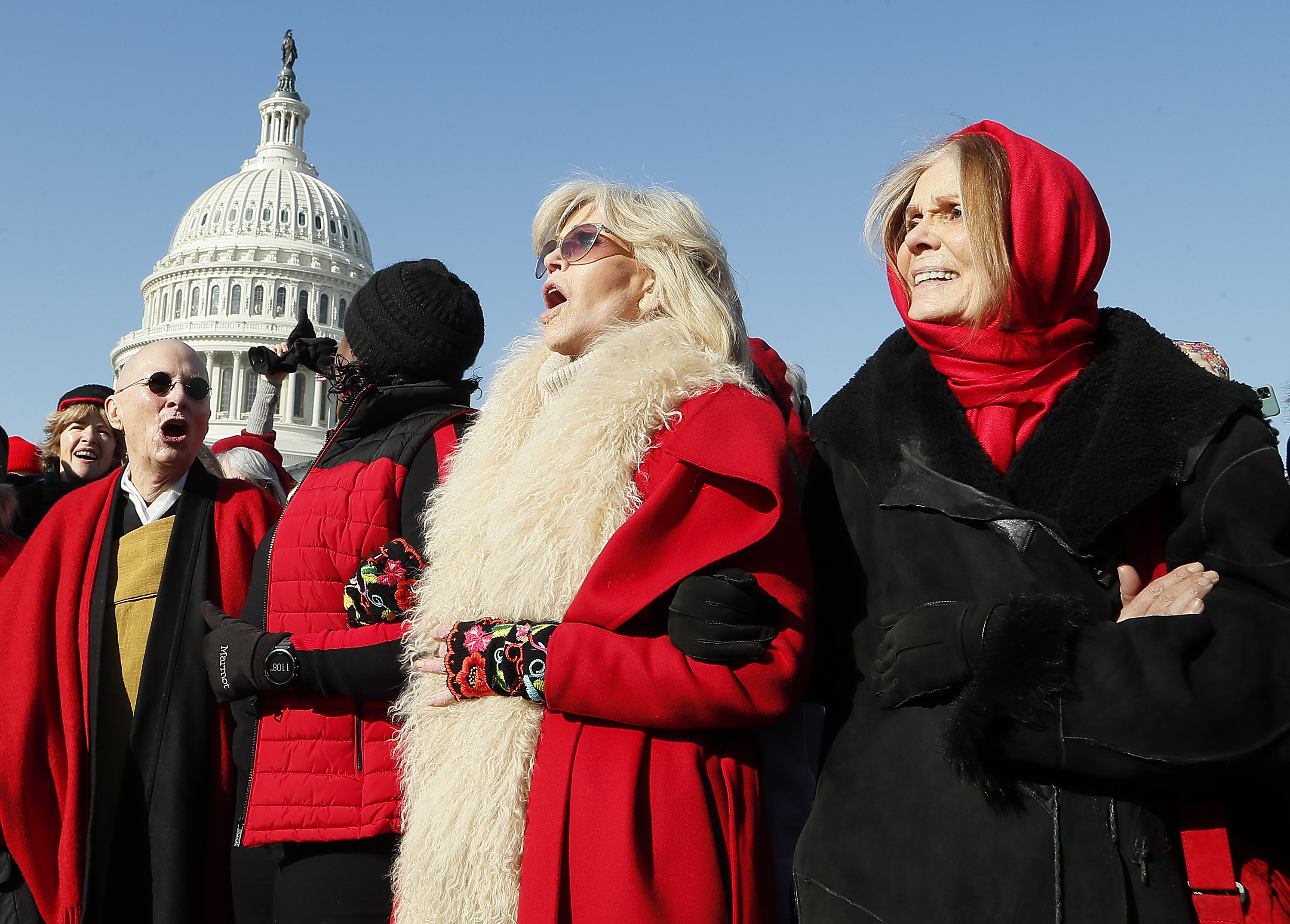 And when asked for advice about being arrested during a climate change protest, Jane recommended wearing layers of clothes so you can use them as a pillow if you end up spending the night in jail.