James Corden has revealed a fair amount while presenting The Late Late Show, but the story of how he stole from Mariah Carey may just top them all.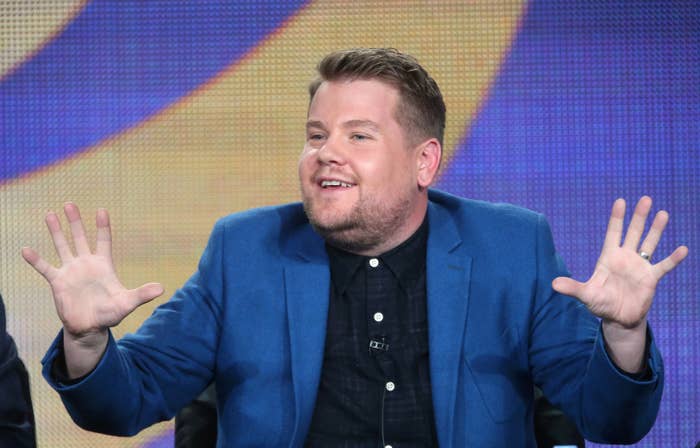 While playing the game Spill Your Guts or Fill Your Guts with guests Drew Barrymore and John Boyega, James was asked if he'd ever stolen anything, and if so, from where.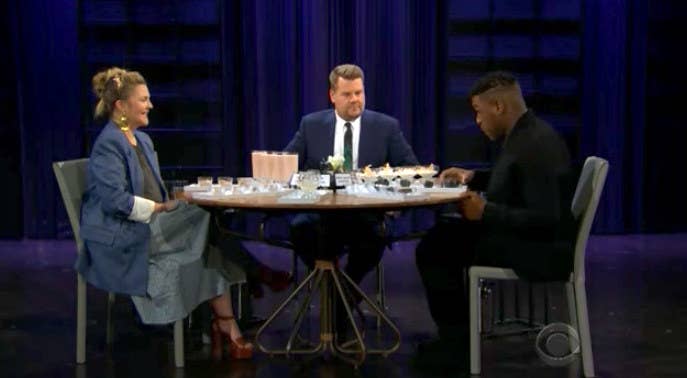 If he didn't answer the question, he would've had to eat a thousand year old egg, so James decided to 'fess up and admitted that he'd actually stolen a fancy candle from Mariah Carey's house, and it wasn't even that long ago!
So the story goes that James went to Mariah's house to film a Christmas special of Carpool Karaoke. Although they were supposed to film at 3pm, Mariah's team foresaw that she might be a little late and advised James to get there at 4pm.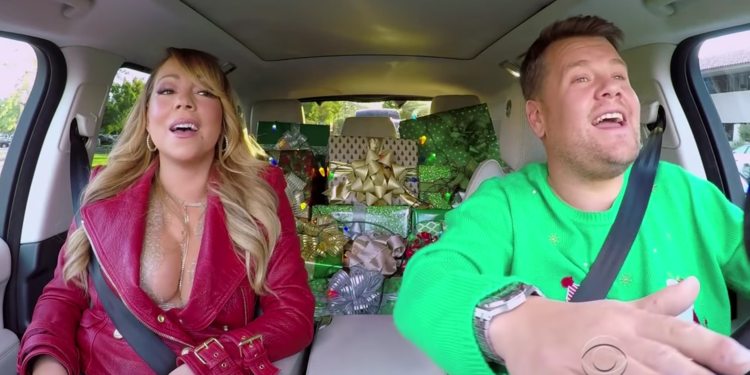 But of course, Mariah being Mariah was still just a little late. Like, three and a half hours late.
And so as payback for making him wait, James saw a whole bunch of fancy, expensive candles that had "Mariah Carey" and butterflies printed on them, so he pocketed one of them!
Drew and John's reaction was very me hearing this story.
Something tells me Mariah might not be too happy about that. Sleep with one eye open, James!