Halsey Said Having A Baby Is "Looking Like Something That's Gonna Happen" After Three Miscarriages
After candidly opening up about her previous miscarriages, the singer said she felt optimistic about having a baby in the future.
You can always bank on Halsey to be open and honest about her personal life, and her latest interview was no different.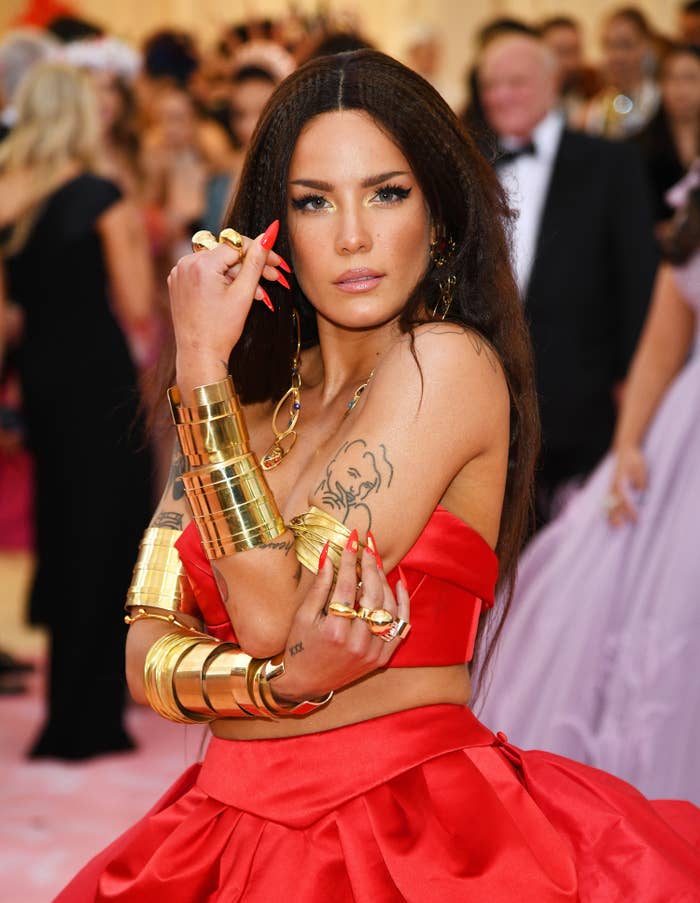 In a conversation with the Guardian to promote her latest album, Manic, the singer candidly spoke about how she felt after she had a miscarriage, a topic she's been open about in the past.
"It's the most inadequate I've ever felt," Halsey told the Guardian. "Here I am achieving this out-of-control life, and I can't do the one thing I'm biologically put on this earth to do."
However, despite her past experiences and being diagnosed with endometriosis in 2016 — a painful medical condition where the uterine lining grows outside the uterus — Halsey revealed that her plans for motherhood are looking optimistic.
Halsey is currently dating American Horror Story actor, Evan Peters. The pair confirmed their relationship in October, posing for a Halloween picture together.