By now you have to be aware of the fact that Chrissy Teigen is an expert at roasting her husband, John Legend. She's so good in fact, it's basically inspirational.
And this weekend, Chrissy obviously had some time on her hands and gave us a two-part lesson in how to expertly troll our nearest and dearest.
First up was when John gave an interview where he dropped in why he loves his wife. Cute, right?
Well, it's unclear which part of the tweet Chrissy was trolling, but either way it's pretty hilarious.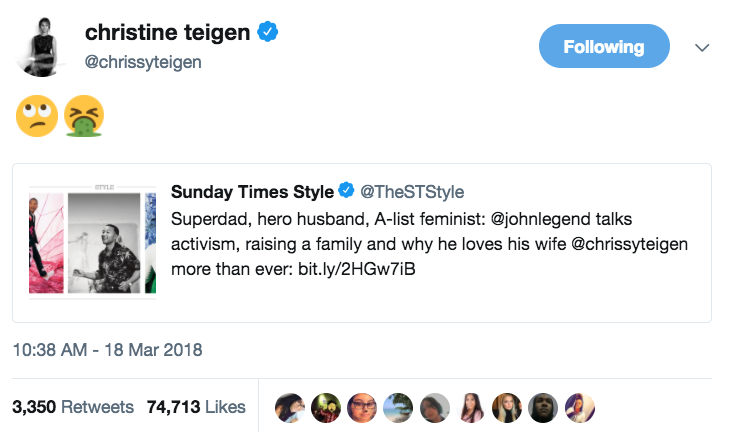 Lesson two in how to expertly roast your partner – give them a compliment and then double back to troll them even more, as seen in this perfect example.
But it wasn't just John who Chrissy was roasting. When she revealed what her favourite Thai food dish was, someone else basically said she was wrong, and Chrissy wasn't having that.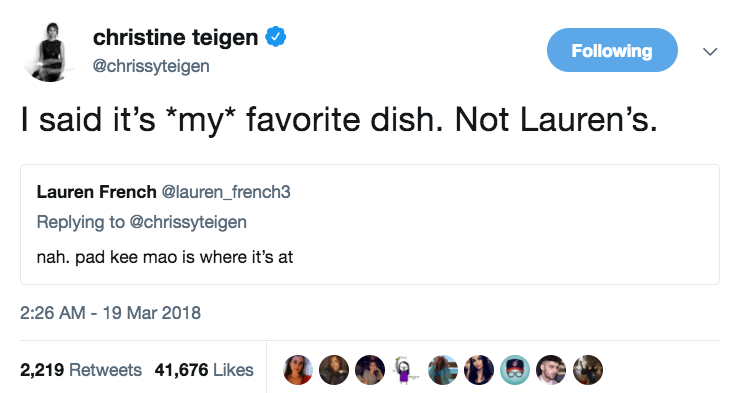 Just another day in the office for the Twitter queen.