People Are Mad At Chrissy Teigen For Posting A Picture With Shania Twain
"Don't need to elevate Trump supporters at a time like this."
It's Friday, 22 June, and in today's edition of "Why Are People Mad?" we have guest star Chrissy Teigen.
"OMG why?!" I hear you cry. Well...
Chrissy recently posted a picture to Instagram from the set of the show she cohosts, Lip Sync Battle. Alongside her was Shania Twain.
Now for those wondering why people seem mad/confused as to why Chrissy would post a picture with Shania, we have to go back to April, when Shania revealed in an interview that, if she were an American citizen, she would've voted for Trump.
I would have voted for [Trump] because, even though he was offensive, he seemed honest. Do you want straight or polite? Not that you shouldn't be able to have both. If I were voting, I just don't want bullshit. I would have voted for a feeling that it was transparent. And politics has a reputation of not being that, right?
After receiving backlash for her comments, she later apologised, saying:
I am passionately against discrimination of any kind and hope it's clear from the choices I have made, and the people I stand with, that I do not hold any common moral beliefs with the current president.
Now if you know anything about Chrissy, it's probably that she isn't the biggest fan of Trump.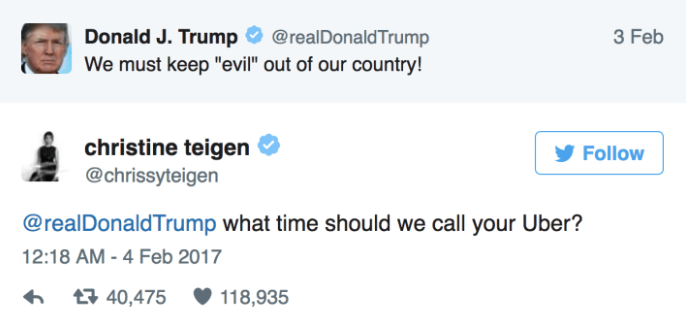 So when fans saw the picture of Chrissy and Shania together, they were a little confused.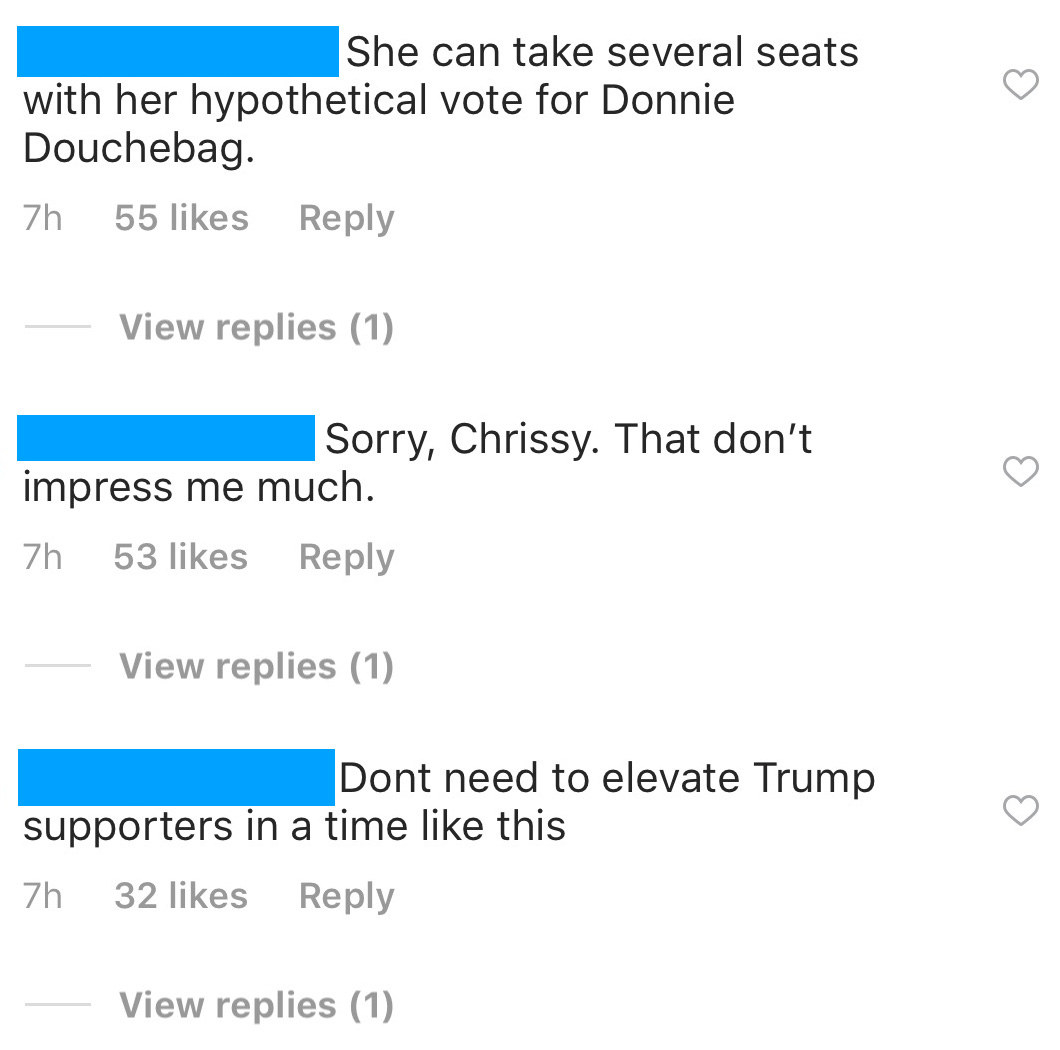 And people on Twitter were just as confused.
Other fans said they still loved Chrissy despite not agreeing with the picture.
BuzzFeed have reached out to representatives of Chrissy Teigen for comment.