Unless you've been living on the moon (and even then I'm sure you'd know what's happening) you can't have missed the New York Fashion Week drama that went down over the weekend. But just in case, allow me to give you the lowdown...
So, Nicki Minaj and Cardi B got into it at the Harper's Bazaar ICONS party. Cardi allegedly approached Nicki's table to talk about "the lies Nicki was spreading" when things escalated into full blown war.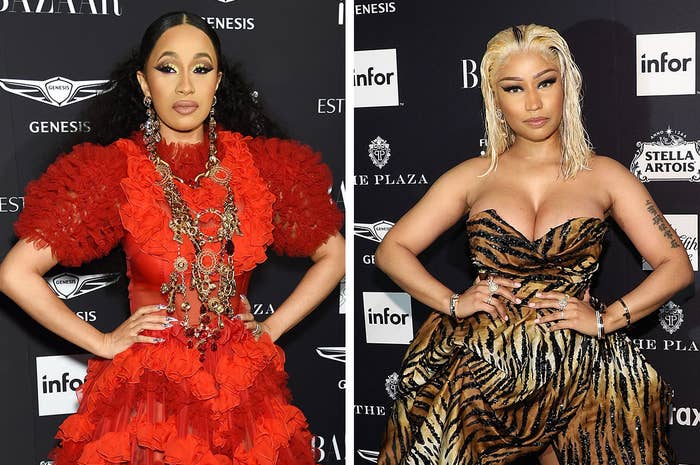 You've probably heard by now that Cardi, unable to reach Nicki who was standing behind security, apparently even took off her high heel and launched it across the room in Nicki's general direction. Because of this, Cardi was escorted from the party barefoot.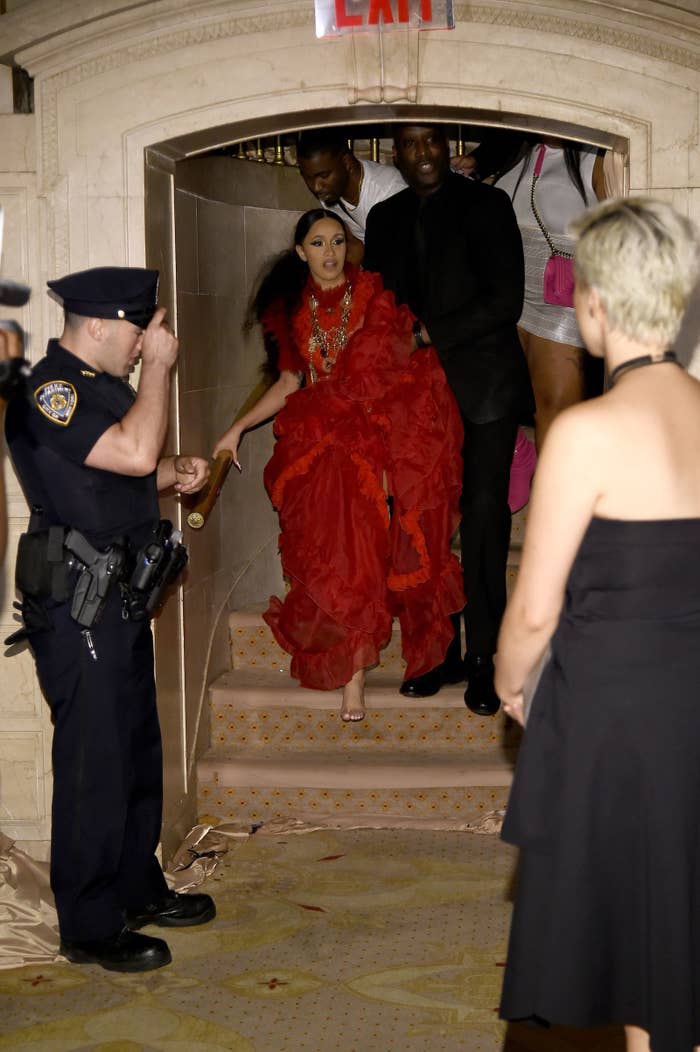 And let's not forget that as a result of the ruckus, Cardi was left with a large bump on her forehead, apparently due to being elbowed by one of Nicki's security.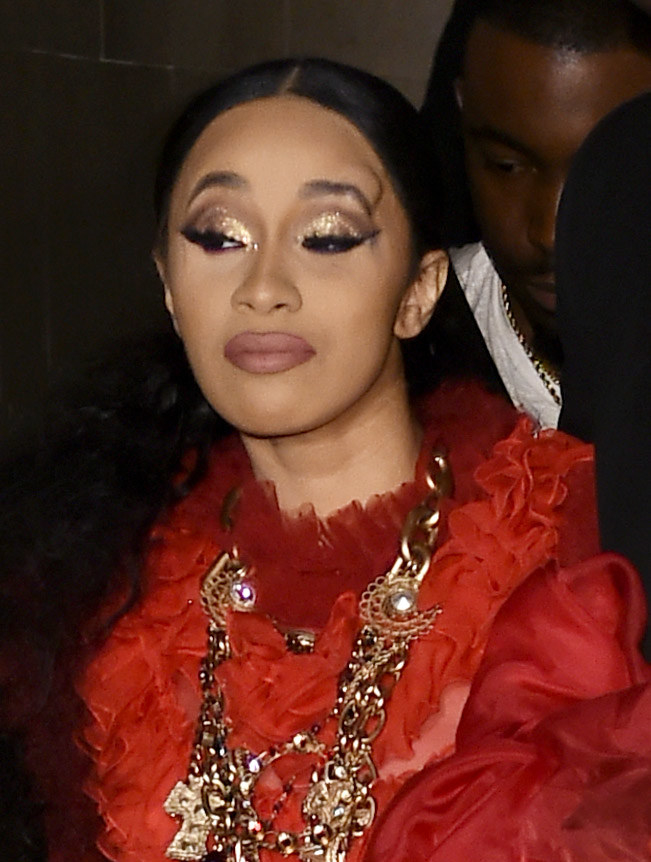 Cardi then jumped on Instagram and fired up her notes app –a celebrity's favourite hobby – and said she'd let a lot of shit slide but bringing her daughter into it was off limits.
Nicki hasn't technically responded yet, although she appeared to like some tweets about the incident.
Anyway, as a result of the fight, people jumped on Twitter and were quick to call out Cardi's behaviour at such a prestigious event, saying that high end fashion designers wouldn't go near her again.
But Cardi took great delight in proving those people wrong when her latest collaboration with Tom Ford was announced after all the drama.
And when her lipstick sold out in under six hours, she posted a smug screenshot.
Alongside a simple but hilariously petty caption.

And fans of Cardi were just as smug.
Anyway, later on today, Nicki will be going live on Queen Radio, so will we get her side of the story then? I guess we'll have to wait and see.