Camila Cabello Responded To Shawn Mendes Breakup Rumours After He Deleted That Video Of Them Kissing
With rumours spreading that the couple had gone their separate ways, Camila decided to shut them down once and for all.
Camila Cabello has laughed off rumours about her relationship with Shawn Mendes, joking about headlines that suggest the two have broken up.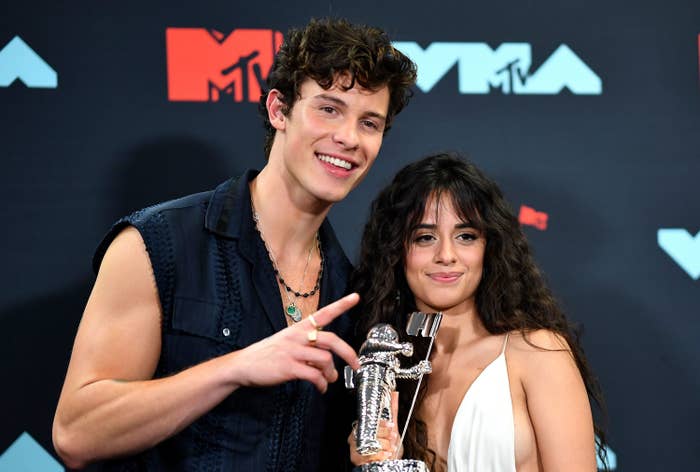 Rumours that the couple had separated spread across social media recently after Shawn deleted a video of Camila from his Instagram — that clip of the two kissing.
Although the pair have been photographed in public together many times — getting very close at the beach and leaving a fancy dress shop wearing Halloween masks, for example — they've been a little more low-key when it comes to posting pictures of each other online.
But, with the rumours refusing to die down about the state of their relationship, Camila decided humour was the best way to shut them down.
Sharing on Instagram recently, the "Havana" singer posted a screenshot of a Cosmopolitan headline that said there was "proof" the couple were no longer together.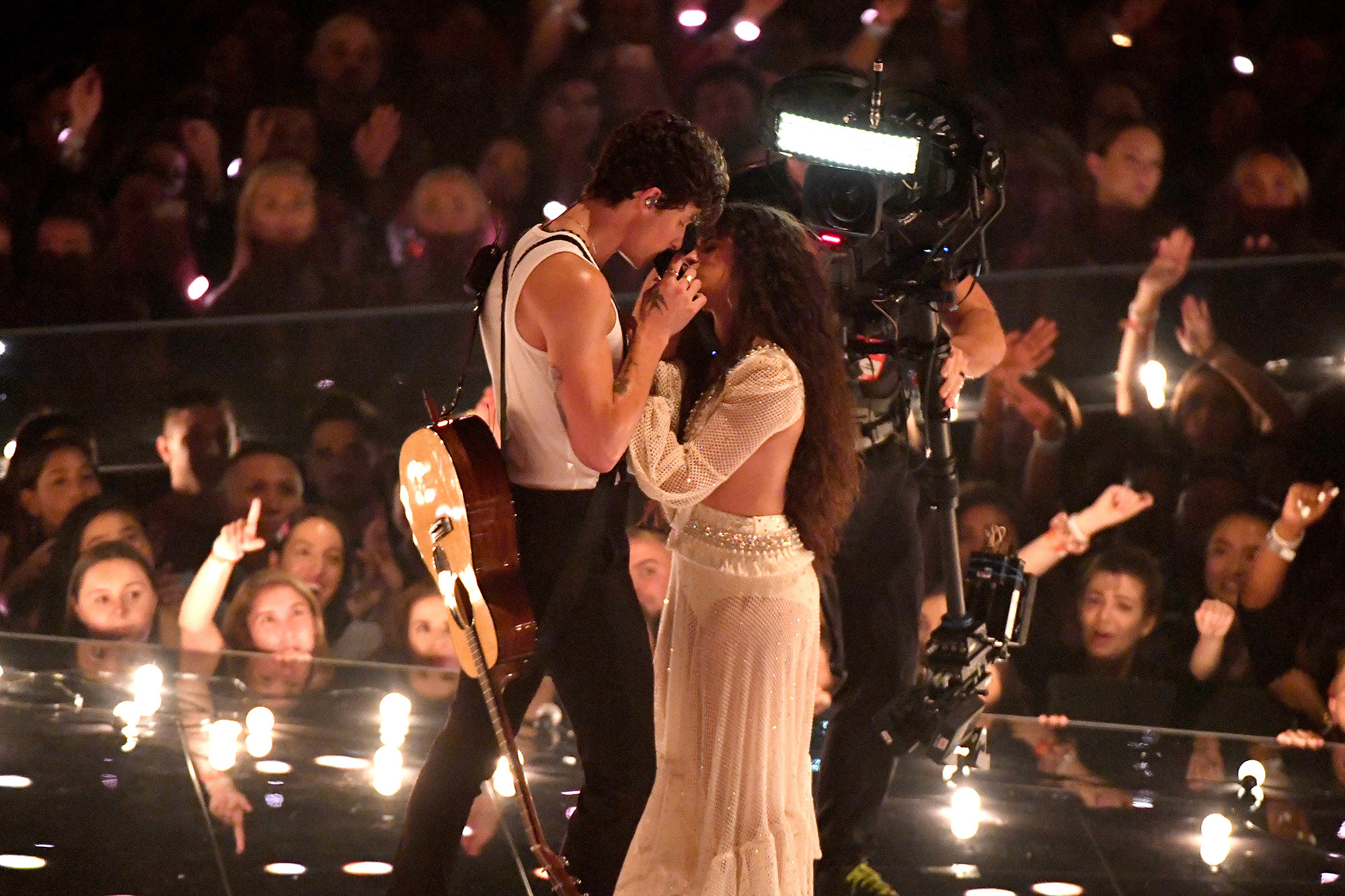 But it looks like Camila might want to see the proof for herself, as she hilariously tagged Shawn in the screenshot and said: "Well when THE FUCK were you gonna tell me?"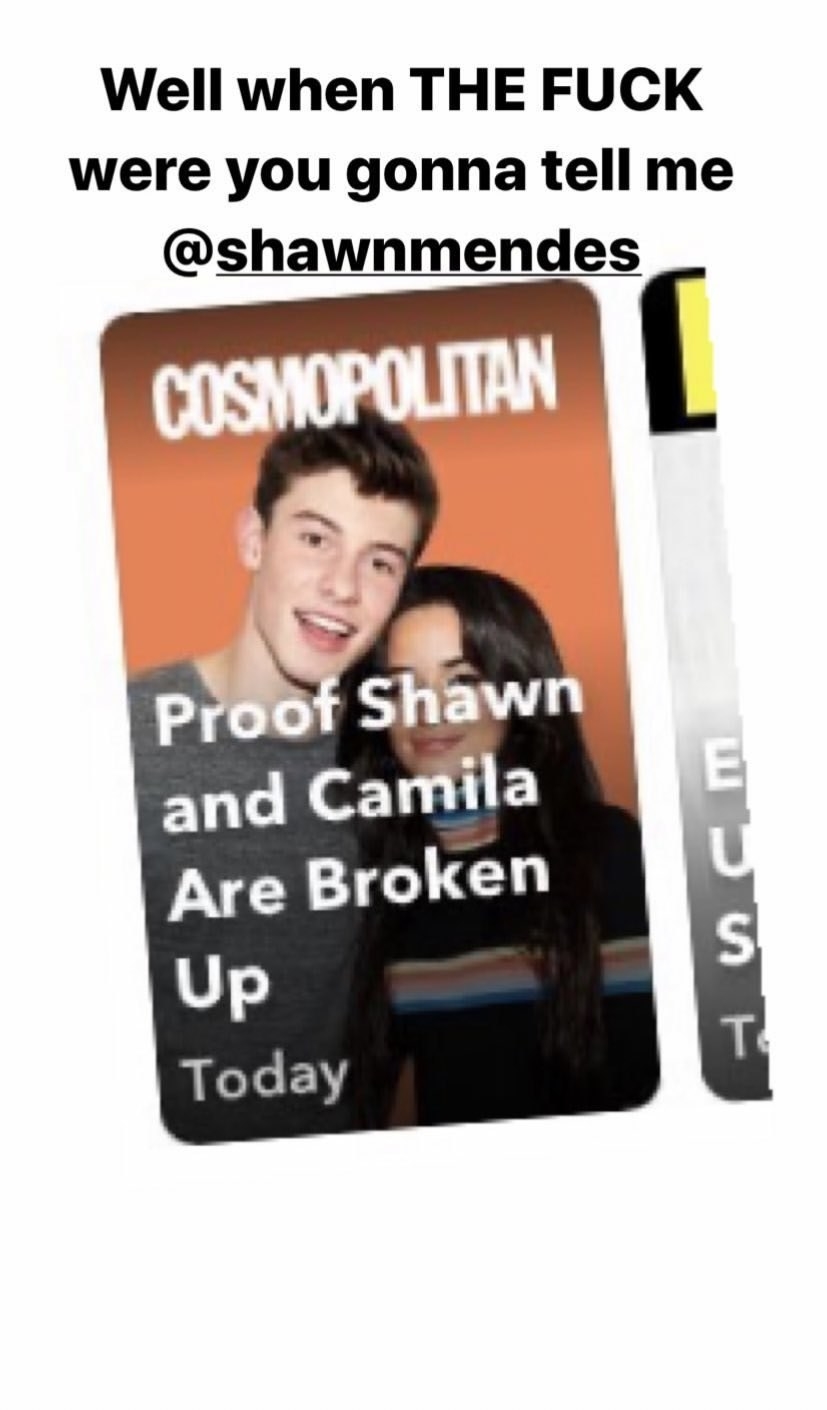 And, as if in response to the headlines, Shawn posted a picture with Camila over the weekend.
So, nothing to see here guys — everything's just fine!