It all went down on Wednesday as Beyoncé and Jay enjoyed a courtside date night in California. The pair were attending Game 3 of the NBA finals, which saw the Toronto Raptors defeat the Golden State Warriors.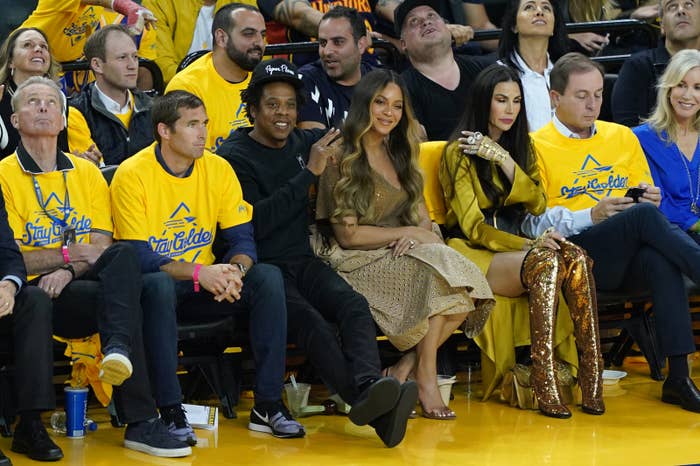 Sitting alongside the billionaire couple was none other than Golden State Warriors owner Joe Lacob and his wife, Nicole Curran.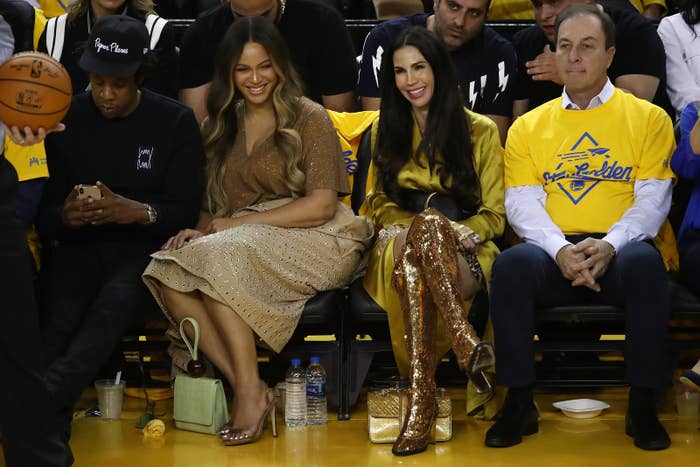 But the drama started online when ESPN tweeted this video of an interaction between Jay and Nicole. Take a look for yourself.
As you can see, Nicole leans around Beyoncé to talk to Jay, something that didn't sit too well with fans.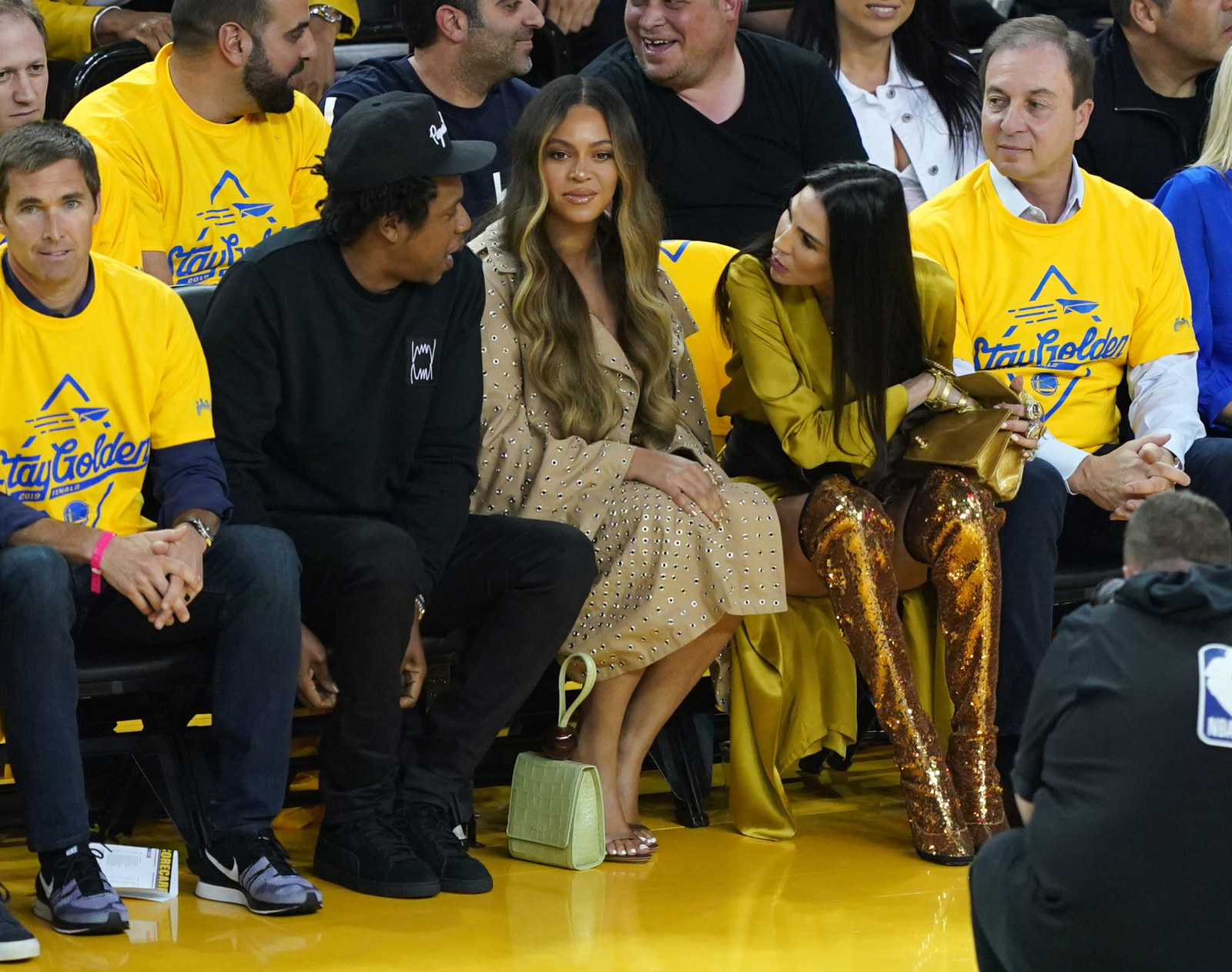 People immediately assumed that Beyoncé wasn't happy about the situation.
And there were A LOT of opinions flying around.
This wasn't helped by the fact that people thought Beyoncé purposefully nudged Nicole at the end of the video.
A rumour quickly spread that Beyoncé had even got Nicole removed from the courtside seats because of the interaction. This was further fuelled by the fact that Nicole seemingly vanished in later pictures.
However, considering Nicole is the wife of Joe Lacob, who owns a majority share in the Golden State Warriors, this rumour was quickly refuted. Other pictures show Nicole back in her seat.
In less than an hour of the video surfacing on Twitter, the drama crossed over to another social media platform as fans discovered Nicole's Instagram page. There, they flooded the comments with endless bee emojis.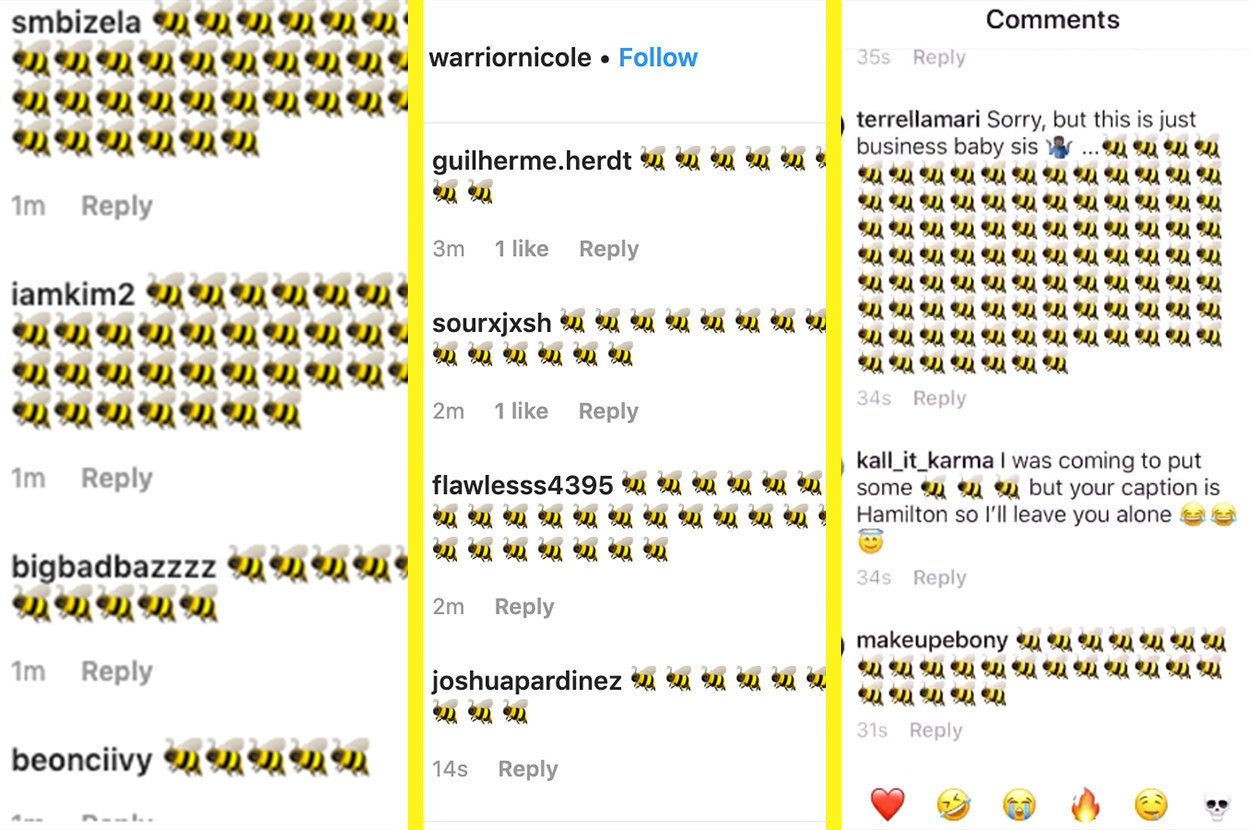 In fact, out of the 113 pictures on Nicole's Instagram account, every single of them has been overtaken with the bee emoji. Seemingly trying to shut the drama down, Nicole posted a screenshot of herself and Beyoncé alongside the caption: "We should all help and support each other."
Beyoncé also posted pictures from the game to Instagram. However, people were quick to point out that she had gotten a little familiar with the cropping tool.
In order to prove that the video wasn't a big deal, however, some people began to circulate a different courtside picture, this one from 2014, showing Beyoncé leaning over Jay-Z in order to talk to Jake Gyllenhaal.
ESPN's Ramona Shelburne reported that Nicole disabled her Instagram account this morning after receiving death threats on social media.
BuzzFeed has reached out to Nicole Curran as well as representatives of Beyoncé for comment.