A tearful Bella Thorne posted on Instagram Tuesday a response to Whoopi Goldberg's comments about the release of her nude photos.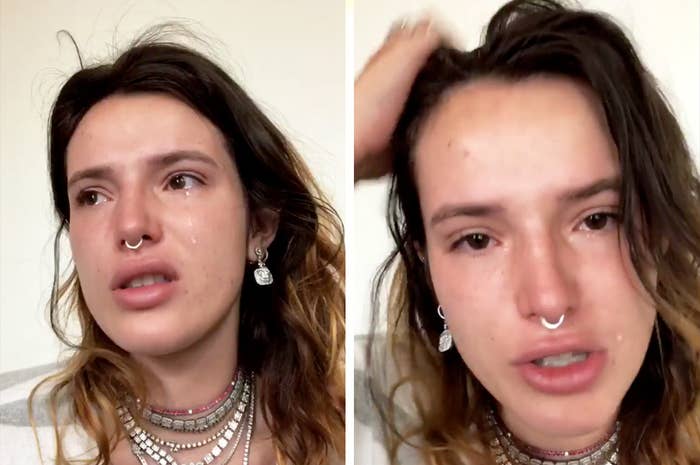 Thorne posted nude images of herself on social media after claiming her accounts had been hacked. According to a lengthy statement posted alongside the nude photos, Thorne said that she'd been blackmailed by a hacker who had threatened to release them.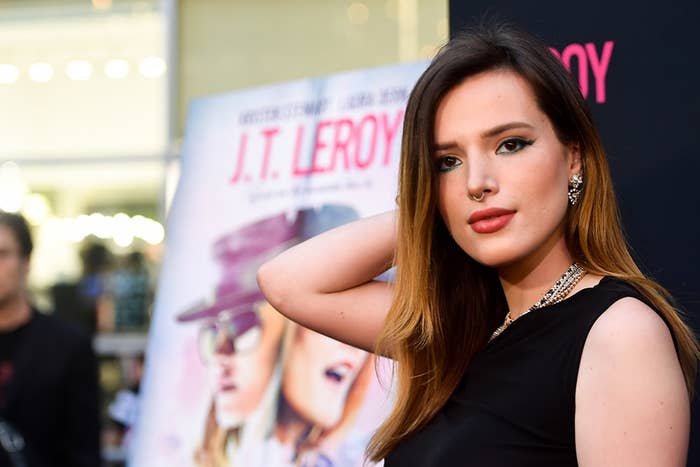 In the statement, Thorne explained that she had posted the pictures to regain control, saying: "For too long I let a man take advantage of me over and over and I'm fucking sick of it. I'm putting this out because it's my decision. Now you don't get to take yet another thing from me."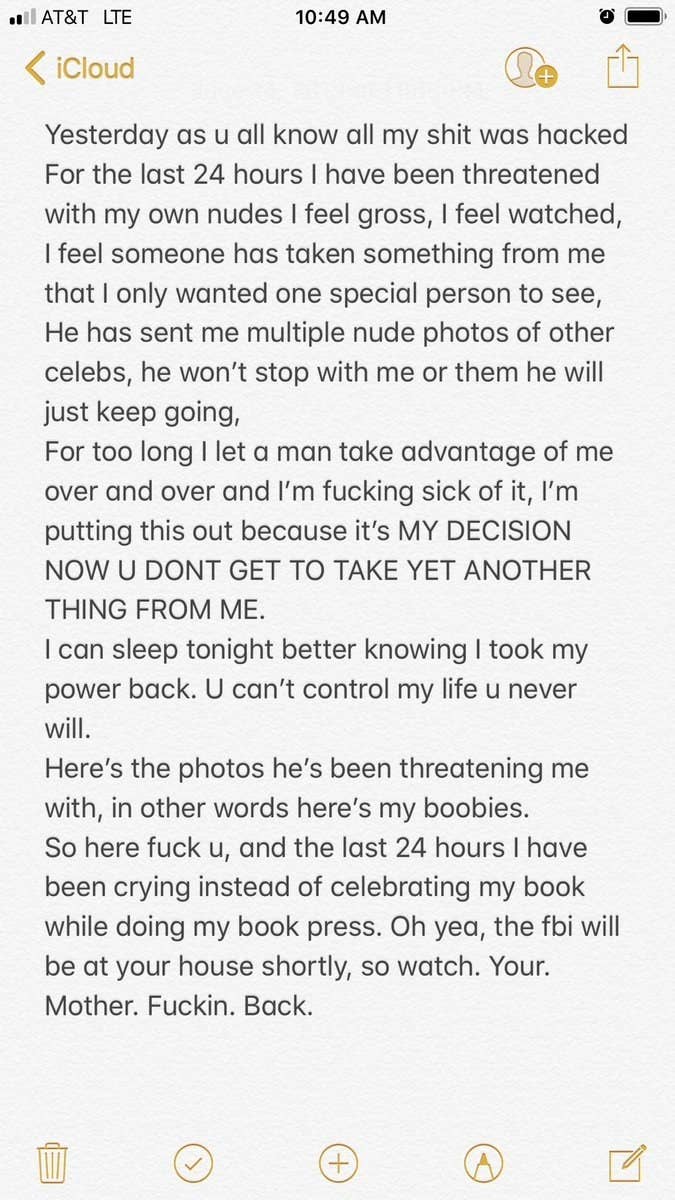 However, although many praised Thorne for her decision to post the pictures herself, Whoopi Goldberg took an altogether different stance when the situation was discussed on The View.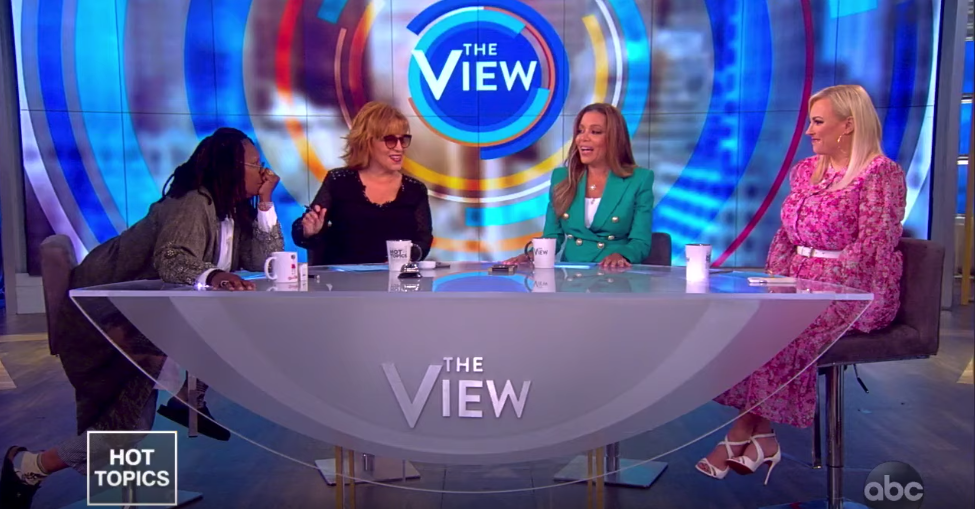 In response to cohost Sunny Hostin, who said the situation was terrible, Goldberg said: "Listen, if you're famous, I don't care how old you are, you don't take nude pictures of yourself."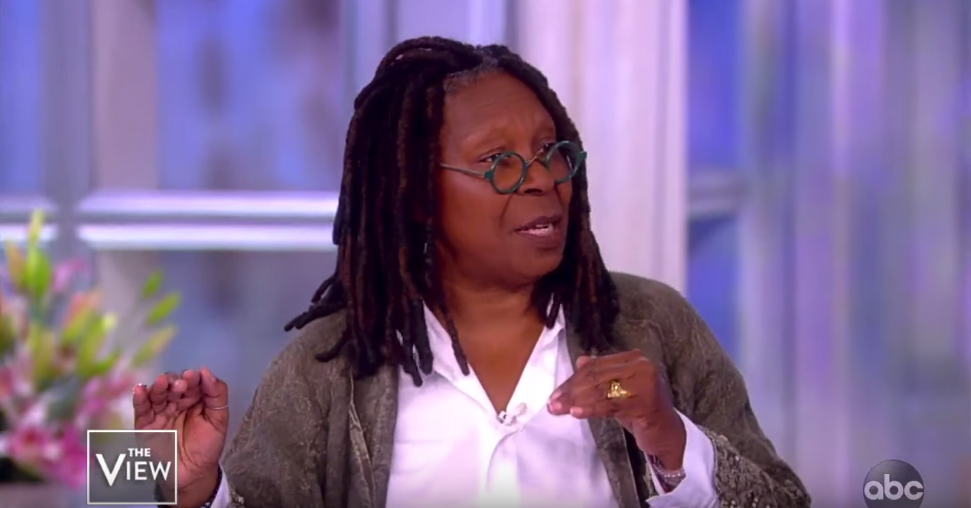 Goldberg continued:
When they're hacking you, they're hacking all of your stuff. So, whether it's one picture or a million pictures, once you take that picture, it goes into the cloud, and it's available to any hacker who wants it. If you don't know that in 2019, that this is an issue ... you don't get to do that.
Goldberg concluded that people shouldn't be surprised if they get hacked, especially if there are certain things that hackers want to get a hold of.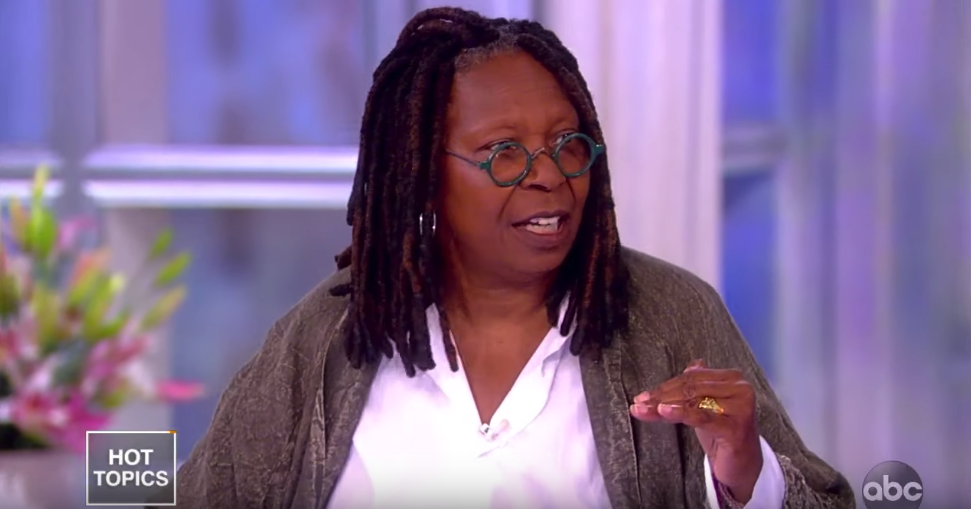 After seeing the video, Thorne responded on Instagram that Goldberg should be ashamed. In a longer statement, Thorne added that putting the blame on girls for taking the photo in the first place was "sick and honestly disgusting".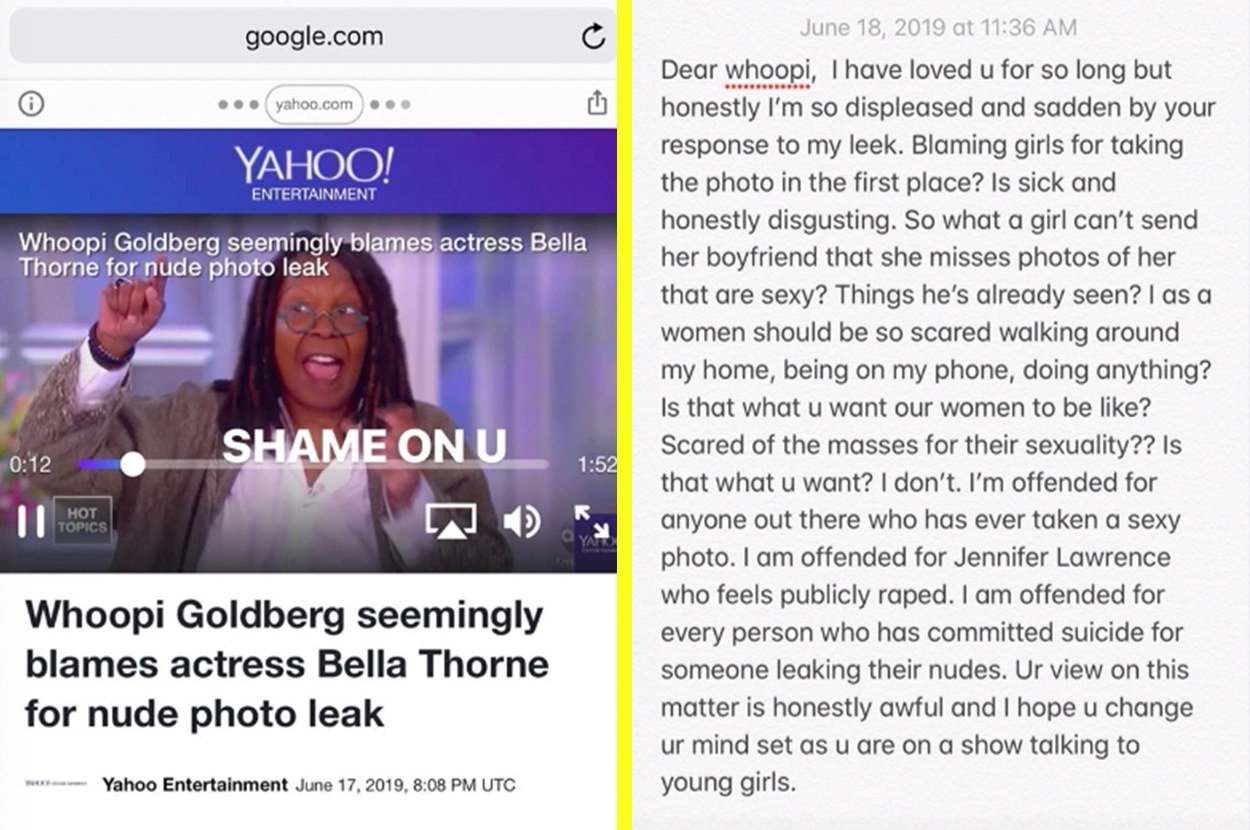 In a series of videos, Thorne continued to express her disappointment at Goldberg's comments, saying: "I just wanna say that me watching this interview made me feel really bad about myself."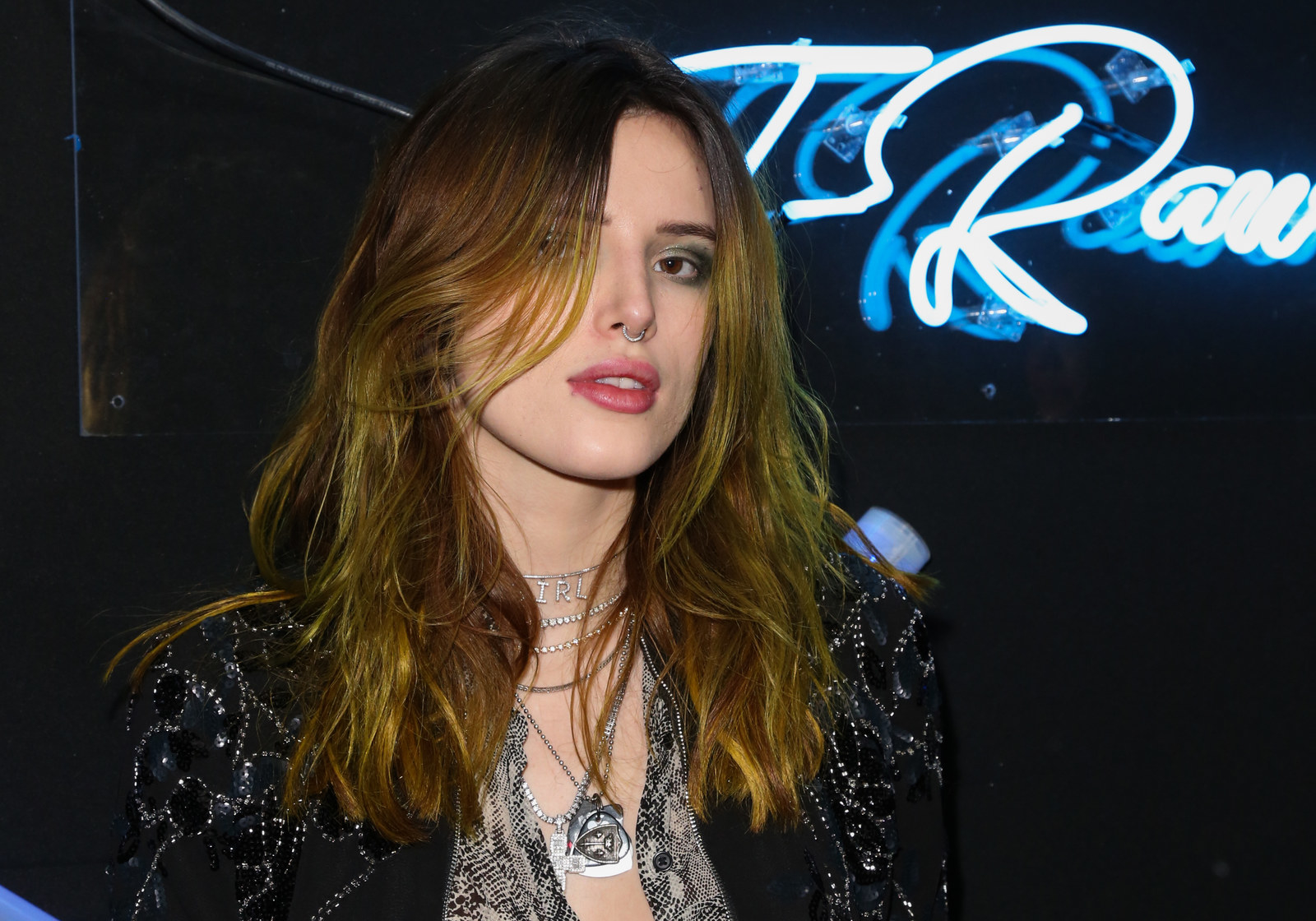 Noting that she'd be cancelling an upcoming interview with The View because she didn't want to be "beaten down by a bunch of older women", Thorne added that she didn't want Goldberg's opinions to reach other young girls.
Thorne went on to suggest that the nature of the comments amounted to victim-blaming, and asked whether Goldberg would have a similar response to a survivor of sexual assault.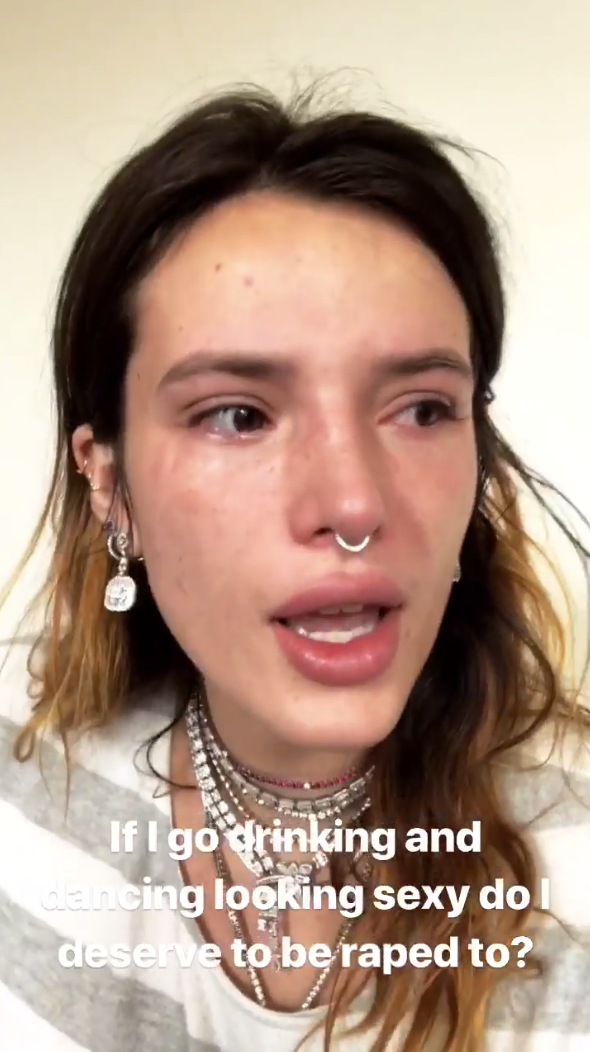 Here's a full transcription of Thorne's Instagram story:
I'm not gonna lie, I wanna say that I feel pretty disgusting. You know, I feel pretty disgusting, Whoopie, knowing that everyone has seen my shit. And I just wanna say that me watching this interview made me feel really bad about myself and I hope you're happy. I really do. I hope you're so fucking happy, because I can only imagine all of the kids who have their shit released and then they commit suicide. You're so crazy for thinking such terrible things on such an awful situation. I don't really wanna go on The View anymore because I don't really wanna be beaten down by a bunch of older women for my body and my sexuality. I don't really feel like that. So, I'm gonna cancel my interview because I don't really want you guys talking about your views to young girls because I would not want my daughter to learn that and I would never say that to her. OK, I'm done. Shame. On. You. Whoopi. Shame on you. And shame on you for putting that public opinion just out there like that for every young girl to think that they're disgusting for even taking a photo like that. Shame on you.

Saying if you take a sexy photo then it basically deserves to get leaked, like, don't be surprised at all and don't feel sorry for yourself. So, if I go out to a party drinking and I wanna dance on the dance floor, do I deserve to be raped too? Because to me, I see those two things as really fucking similar.
BuzzFeed has reached out to representatives of Thorne, Goldberg, and The View for comment.