Now I don't want to alarm you but we're about to get into this real quick. Ariana Grande posted a video of her singing "Say You'll Be There" aka one of the best Spice Girls songs of all time and tbh, it's so great I think I might have ascended to heaven's door.
Although it seems that Ariana started snatching all our wigs out of nowhere, she actually started tweeting the lyrics to the song earlier.
Try saying this tweet out loud without singing it, I dare you. (Spoiler: You actually can't because it's impossible.)
But fans didn't realise it was Spice Girls and thought it was lyrics from a new album, sigh.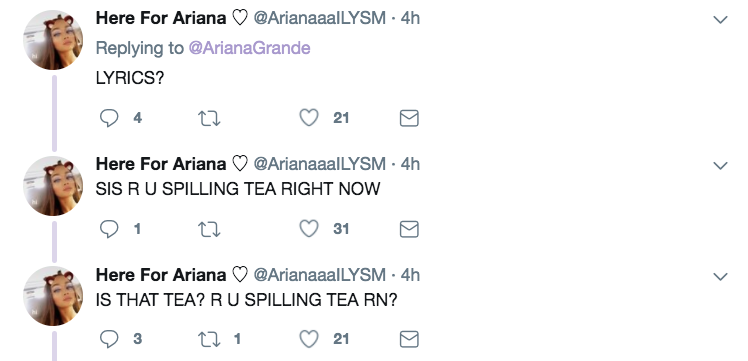 But Ariana quickly corrected that.
Honestly, Ariana Grande is an angel. Like, I cannot express just how much of an angel because there's literally no words on this planet Earth that can do her justice.
So instead, here's the video again. Enjoy.