1.
Cats are assholes. There, I said it. You can't fight the truth.
2.
But dogs? Dogs are the best and there is a lot of evidence to support that.
3.
Y'see, you don't even need a translation to see that this cat is an absolute asshole.
4.
But here's a dog who, even when their owner fucked up, was grateful for its present. A cat would've slept on your head instead to punish you.
5.
Not to mention that cats just look evil, which isn't surprising considering they're spawns of Satan.
6.
But just look at this pup ready to give you all the love it can.
7.
This cat is a scammer and hasn't lived an honest day in its life.
8.
Meanwhile, this good doggo is making smart choices to earn an honest living and support his family.
9.
The thing with cats is that they literally don't care about you, the person who gives them food and a place to sleep, which is just ungrateful.
10.
And you'd never catch a cat giving love and affection to its human like this.
11.
You just know that immediately after this picture was taken, the cat flung the other kitty off the stairs. RUTHLESS.
12.
But dogs support their own. I mean, just look at that face filled with such joy and excitement!
13.
Your cat never wants to see you tbh, which is why it hides in stupid places it shouldn't even be able to reach.
14.
But dogs are loyal until the end, even when their humans have the audacity to leave them.
15.
Just look at all the chaos this cat has caused. What an asshole.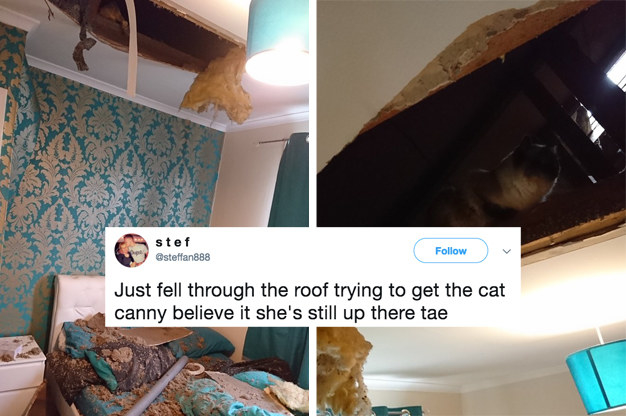 16.
And then look at this ADORABLE picture of love's young dream.
17.
This cat is trying to hinder a viral video in the making.
18.
But lil' Chip here just wants to help you tweet.
19.
You know that this isn't even an exaggeration, the cat is plotting death.
20.
But dogs just want love and attention.
21.
TBH cats are pretty stupid.
22.
UNLIKE DOGS WHO ARE THE GODDAMN BEST.
23.
So there you have it. Cats are assholes.
24.
And we don't deserve the pure and loving doggo.