During Toronto Pride last week, I was so excited to chat with Canada's Drag Race judge (and style icon, duh), Brad Goreski ahead of tonight's Season 3 premiere.
But when I walked into our interview and noticed some drag lying around, I wondered about who else may be popping by.
Join Brad and I as we dish on everything from Toronto's queer scene to stalking Sarah McLachlan...and get a surprise visit from Canada's own Brooke Lynn Hytes too.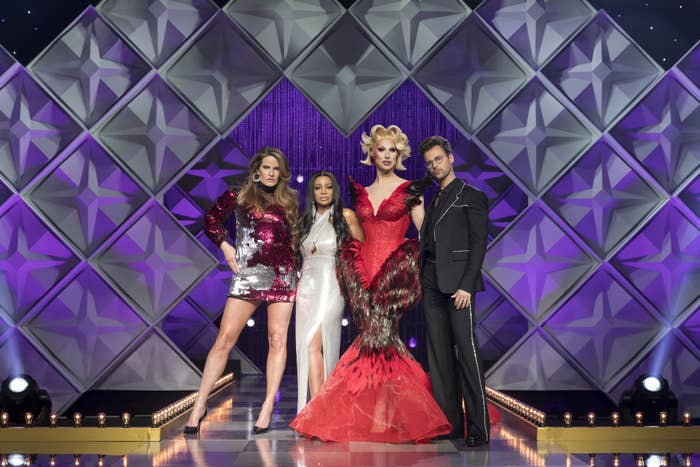 Isabella: Hi Brad! I'm so excited to hear that you're going to be back for Season 3 of Canada's Drag Race. 
Brad: Thank you!
Isabella: But first though, welcome back to Toronto! Are you excited to be back?
Brad: I'm so excited to be back. Toronto is very much my place; it's where I came into my gay youth and where I ran all over the city with the drag queens at the time. And now to be back like 20-something years later with a show that I'm so proud to be on — I think 21-year-old Brad would have never imagined that he would be back in this capacity. It's just too much! When I come back here, I obviously get very nostalgic about my personal journey. 
Isabella: It sounds very full circle. 
Brad: It's very full circle, but in like, the best possible way. I'm very grateful.
Isabella: I am curious though, how has The Village changed since you were running around in Toronto back in the day?
Brad: The vibe is exactly the same. I think the heartbeat of Church Street is Woody's, and thank god that Woody's is still there and still has exactly the same vibe. And I have so many good memories from being there. I love the community here. It's just so welcoming and friendly, and it's just very familiar to me. I'm like, oh, girl, everything's exactly the same. And that's so comforting.
Isabella: That's actually so nice to hear. OK! Getting back on track: Canada's Drag Race Season 3 is out July 14. How excited are you for this new season?
Brad: I'm really excited. Last season was my first season on the show, and I think having one season under my belt and being so close with Traci Melchor and Brooke Lynn Hytes — it made the judging this year very easy because we have our flow now. And the queens this year are just mind blowing. They're so incredibly diverse from all over Canada. Each queen is so unique and individual and funny, and we just had so much fun with them. They were such a gag. And the looks are to die for.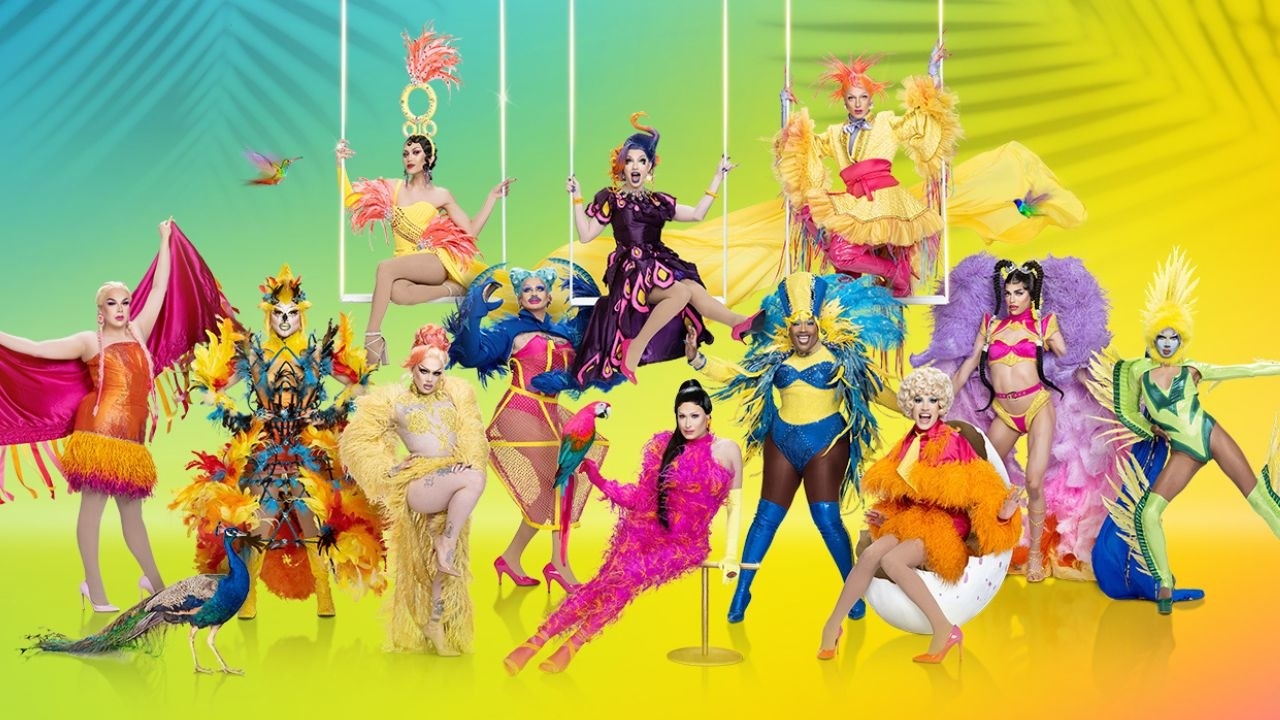 Isabella: I'm so excited. I've watched some of the Toronto queens for so long IRL, so it'll be so fun to watch them on TV. What would your dream runway theme be?
Brad: Maybe it would be something to do with The Real Housewives. The category would be like "Housewives Opening Sequence Realness," where they have to bring their best look, plus a tagline. I don't know if that's more of a challenge than a runway, but I would like to see Housewives opulence or even a Housewives on vacation look.
Isabella: Real Housewives would be an amazing ball theme too. Who would you love to see as a guest judge on Canada's Drag Race?

Brad: I would love Celine Dion or Sarah McLachlan. Sarah made a Zoom appearance on the American Drag Race, I believe. But I would love to see her IRL because I have a little history with her.
Isabella: OK… Say more. 
Brad:  Yeah. I chased down her van leaving Ontario Place when I was 18 years old. It was just after my 18th birthday. She was on tour, and we saw her van leaving — oh wait, that's Brooke Lynn Hytes.

Isabella: Hi Brooke Lynn! 
Brooke Lynn: Did you miss me?

Brad:  Yeah. You're really multitasking today. 
Brooke Lynn: I'm doing it all.
Brad: Anyway, so I chased Sarah's band down and in pure, like, '90s fashion, the van stopped and she opened up the door. And she invited me and my two friends in. So we hopped in the van with her.

Brooke Lynn: No.
Brad: And we drove and she chatted with us. And she signed my T-shirt, which I still have, and she took a photo with us. And then the executive producer on Canada's Drag Race Season 3 got a video for me from Sarah McLachlan saying that she remembered meeting me when I was 18 years old. 
Isabella: OK, so it seems like there are steps already to make this happen!
Brooke Lynn: Well, the real question is, if we have her as a guest judge what song would the queens lip synch to? 
Isabella: Obviously "In the Arms of an Angel."
Brad: They'd have to do like, "Into the Fire."
Brooke Lynn: No, I want "In the Arms of an Angel"; I'm not even joking. I think that'd be hysterical. Imagine? Prior to tonight, you've been asked to prepare a lip sync to "In the Arms of an Angel"... 
Isabella: I need that to happen. This kind of leads to my next question: If you had to lip synch for your life, which song do you think that you would crush?
Brad: So right now it would be "Spanish Guitar" by Toni Braxton. 

Brooke Lynn: That's what you're lip synching to? 

Brad: Because then, like a hot flamenco dancer would come out with me. 
Brooke Lynn: Is that how it works now? You just get a Pit Crew member to dance with you?
Brad: Yeah. Well it's not a lip sync for my life, is it? 
Isabella: Oh it is. 
Brooke Lynn: Yours would be a dance number; you love to dance. It would be Whitney Houston's "It's Not Right But It's Okay." 
Brad: OK, yes sure. That's a classic! I can shake my finger a lot. 
Brooke Lynn: Alexa Diamond would be good at that. 
Isabella: Wait, Brad, Alexa Diamond is your drag name, right?
Brad: Yeah. I don't know why I chose that name, but that's her name.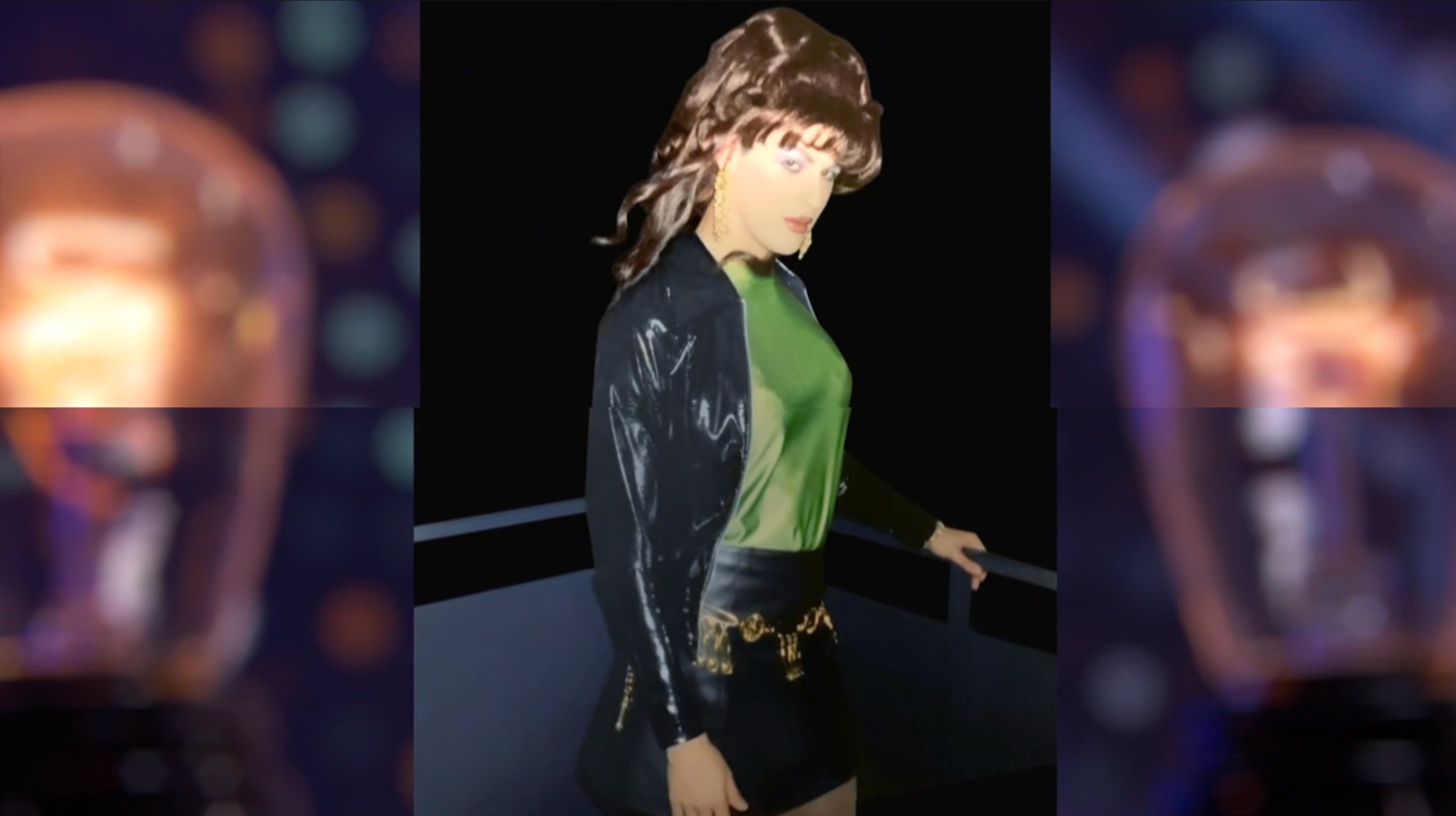 Isabella: You've been known to do a little impersonating, mainly in Housewives drag on your TikTok. Who is your favourite housewife to impersonate? 
Brad: So my favourites are Kyle because Kyle Richards is so expressive. The way Kyle speaks very much informs the way she moves. I also love doing Lisa. I don't know what's happening with Lisa Rinna, like if I've morphed into her or what, but we've discussed together the fact that sometimes I'm more Lisa than she is. 
Isabella: Oh my god, I can see that.
Brad:  Yeah, that's coming from Lisa herself too. I knew Lisa Rinna, like, way before Housewives. We met in an exercise class. 
This interview has been edited for length and clarity.