On Wednesday, Twitter user @hfaaaaa sent out this tweet explaining that her niece had stolen $5,000 from her dad's safe before heading off to daycare.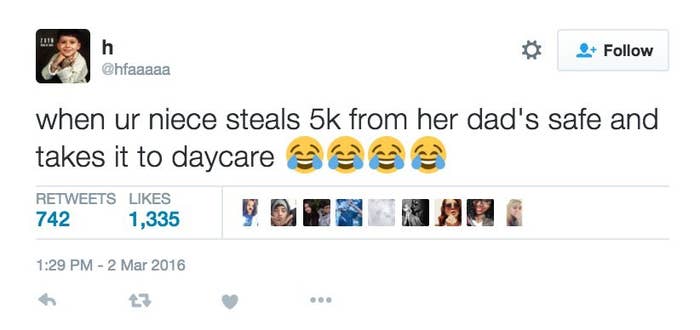 If that wasn't funny enough, she then tweeted this ~adorable~ video of her niece saying she stole the money so that way she could "buy Zayn".
To top it off, Zayn himself later tweeted the video saying how cute the little girl was.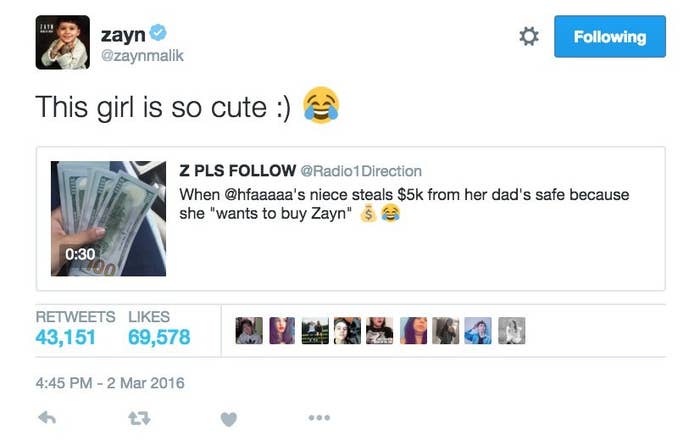 So, Zayn, is $5,000 enough to buy your love?
If so, sign us up!