36 "Stranger Things 2" Facts For All You Addicts Out There
Eleven and Mike's kiss was very awkward.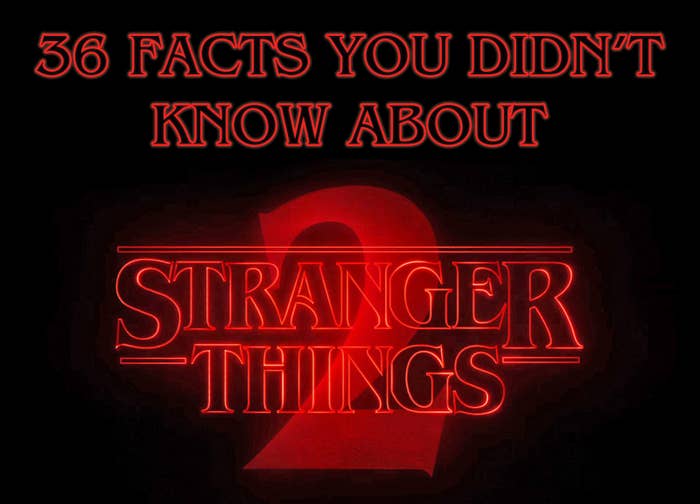 🚨 THIS POST CONTAINS ***SPOILERS*** FOR STRANGER THINGS 2 – PROCEED AT YOUR OWN RISK 🚨
1. Sean Astin (of The Goonies and Lord of the Rings) sent in an audition video for Stranger Things 2 because he loved the show. You may have thought the Duffer brothers would've poached him to play Bob Newby, as a tribute to his role in The Goonies which is obvious influence on the series. But nope, the Duffers revealed in Beyond Stranger Things that Sean got in touch with them – and he actually auditioned for role of journalist Murray.
2. The fact that Astin was in The Goonies actually gave the Duffer brothers doubts about casting him in case he was too famous and it was distracting.
3. Bob was meant to be a smaller part, but Sean was so good they made him into a star in the series and gave him his heroic death scene.
4. Matt Duffer said Bob's death scene was the hardest scene they had to write. They didn't want to kill Bob off, Sean didn't want to leave the show, but the brothers felt that, narratively, it was the right thing to do.
5. Bob's death scene was inspired by the gruesome death of Quint, the fisherman who was torn apart in the movie Jaws.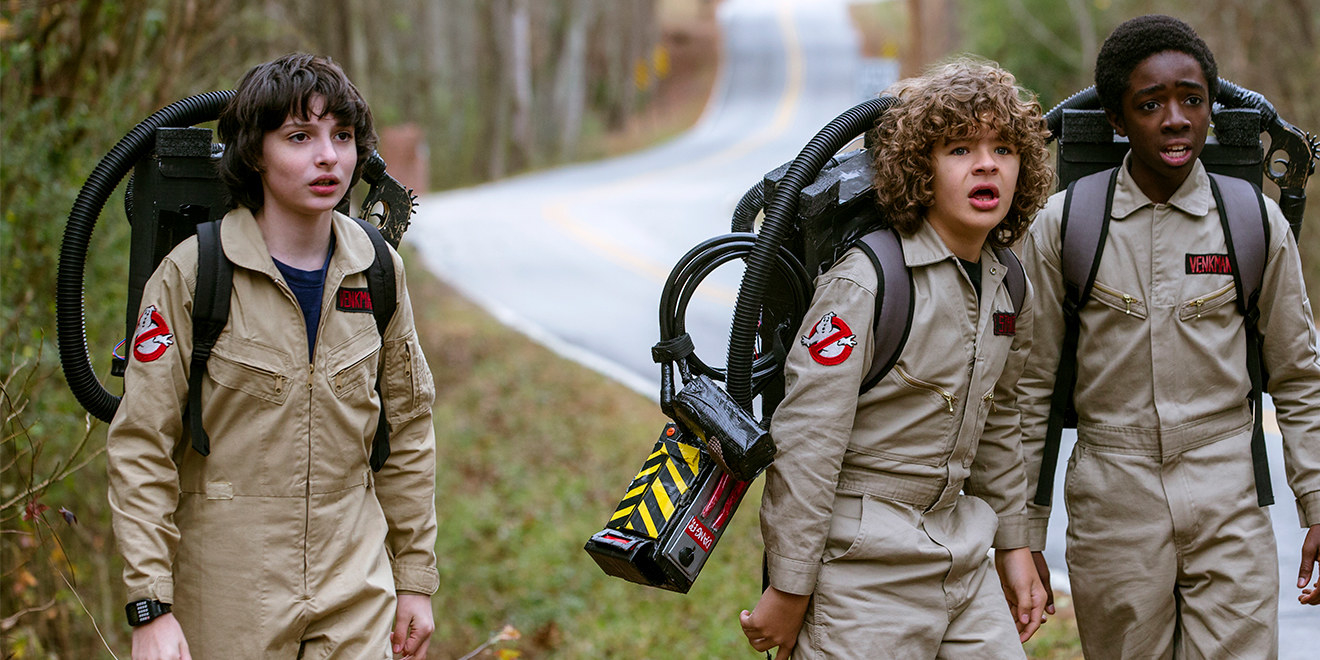 6. Finn Wolfhard, who plays Mike, recorded his audition tape from his bed because he was sick.
7. Gaten Matarazzo, who plays Dustin, was the first actor cast in the show.
8. The heart-warming buddy movie storyline between Steve and Dustin wasn't in the brother's original Season 2 pitch. Steve had broken up with Nancy, and so didn't have anyone to spend time with, and Dustin was also being a little sidelined, so the scriptwriters brought the two characters together.
9. Gaten Matarazzo turned out to be incredible at improv, so the team let him ad lib in a lot of his funny scenes.
10. Dustin's demodog pet, D'Artagnan, which he feeds nougat to before it turns into a monster, is a reference to the movie Gremlins.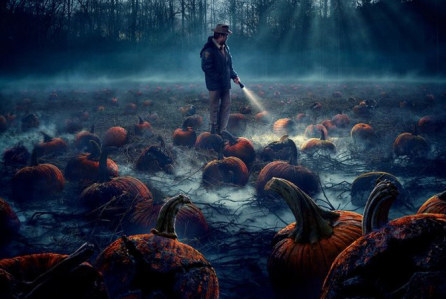 11. The original guiding principle of Stranger Things, according to the Duffer brothers, was "What if Steven Spielberg directed a Stephen King book?"
12. Finn Wolfhard, who plays Mike, can be seen quietly mouthing the words, "I'm coming in," as a warning to Millie Bobby Brown, who plays Eleven, during their kiss at the Snow Ball.
13. The entire cast and crew applauded after Eleven and Mike, and Max and Lucas kissed, which Millie Bobbie Brown said was massively embarrassing and made the whole scene so much worse to film.
14. It was Caleb McLaughlin's, who plays Lucas, and also Sadie Sink's, who plays Max, first kiss.
15. The "Upside Down" was originally called the 'Nether'. But people made jokes about nether regions and the brothers changed its name.
16. The Snow Ball was initially going to be the scene of Eleven and Mike's reunion, but the Duffer brothers decided to move their meeting forward, blessing us with the iconic scene where Eleven destroys a pack of demodogs, and blasts into the Byers' house rocking her bitchin' new look.
17. The character of Billy was inspired by Rob Lowe's character in the 1985 film St. Elmo's fire – who's also called Billy.
18. The actors who play Billy and Steve trained for months with a basketball coach so that their game would seem genuinely impressive.
19. During the costume party where they have a fight, Steve and Nancy are dressed up as Tom Cruise and Rebecca De Mornay's characters in the 1983 film Risky Business.
20. In real life, Caleb McLauglin's favourite video game is GTA V.
21. Millie Bobby Brown is deaf in one ear.
22. Brown had to keep the fact that she was going to be in Season 2 a secret from everyone, including her family.
23. Even though the kids swear a lot more in season 2 than in season 1, Ross Duffer said it's nothing on how foul-mouthed they are in real life.
24. The kids text each other on set in group chat called "Stranger Texts".
25. In down time on set, they like to play proper games together like cards and Monopoly.
26. The whole gang went trick or treating together, with Millie Bobby Brown dressing up as Harley Quinn. Because they were wearing costumes, they were able to go mainly unrecognised by the public.
27. Millie Bobby Brown and Sadie Sink have become close friends in real life. They even went on a summer holiday together this year with their families.
28. All the kids say they are best friends in real life.
29. Finn Wolfhard said that the bullies at his school in Vancouver are now scared of him.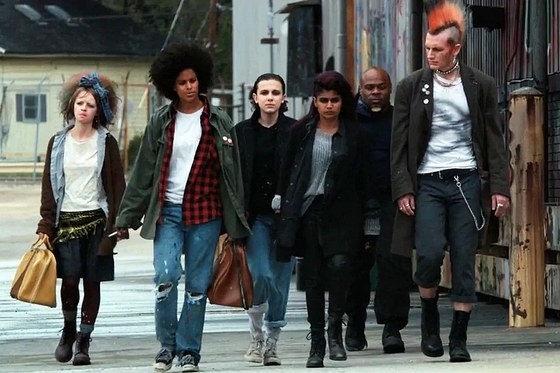 30. Stranger Things 2 was inspired by several classic '80s movie sequels, including Aliens (which also featured actor Paul Reiser, who plays Doctor Owens), Terminator 2, and Indiana Jones and the Temple of Doom.
31. The Duffer brothers have said they envisage at least four seasons of the show in total.
32. The show was originally going to be set in Montauk, New York, a seaside town which inspired the setting of Amity in Jaws – one of the Duffer brothers' favourite films.
33. In the end they invented the town of Hawkins, Indiana, and most of the filming was done in Atlanta, Georgia.
34. The Hawkins lab was filmed at Emory University's Briarcliff Campus, formerly the Georgia Mental Health Institute.
35. The Duffer brothers say one inspiration for the Mind Flayer was the horror stories of H.P. Lovecraft.
36. The writers toyed with the idea of each series of Stranger Things being a fresh story set in a different decade – finishing with a series about 2020, released in 2020. But they loved the Season 1 characters too much to abandon them.