2.
Now look at this lip art, where someone's gone and painted an entire eyeball on their mouth:
3.
There's always the half-reptile look, as perfected here:
4.
But keep your slasher films, 'cause we want more slasher face makeup like this:
5.
This blurred face look is going to make a LOT of people question their states of mind come Halloween night: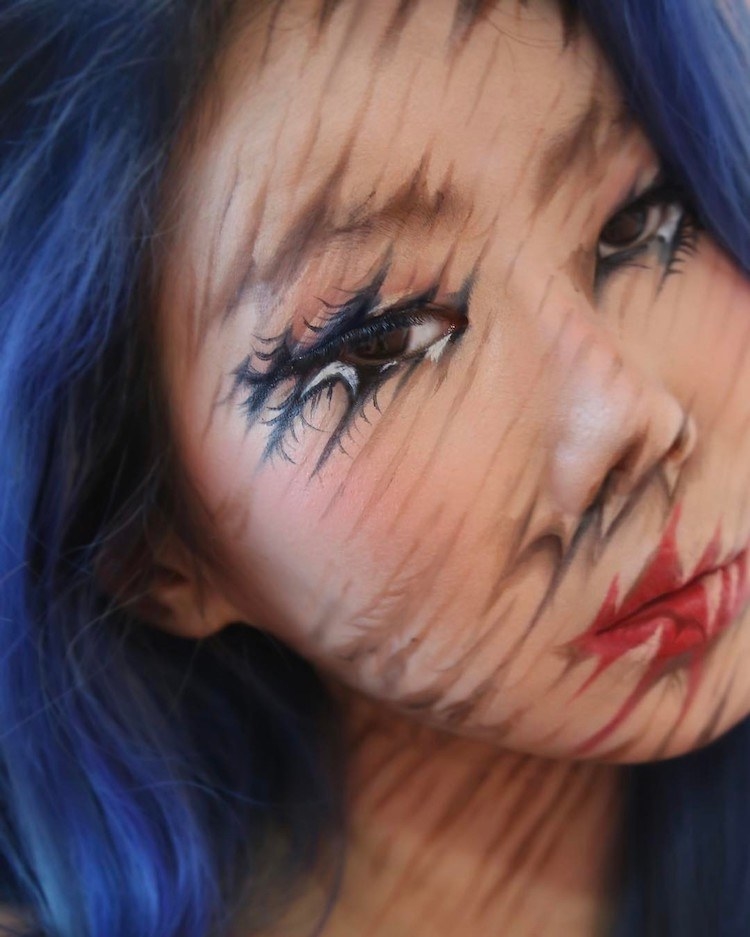 6.
And if you really want to make an entrance at that Halloween party, there's probably no better way than going in with this zippered face look: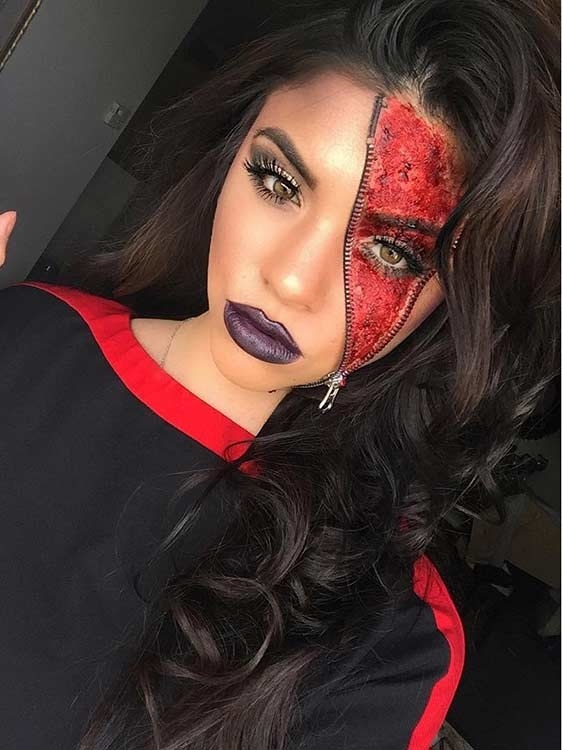 7.
Then again, if you're not doing spider lips for Halloween, what are you really doing??
8.
And, hey, if all else fails, go pumpkin or go home.