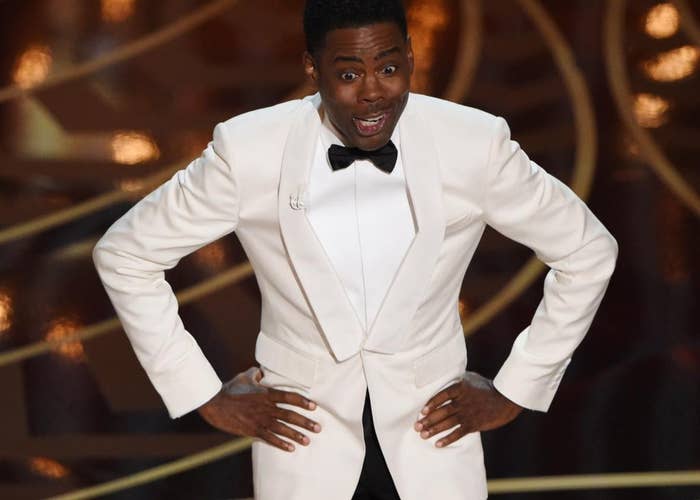 The rush and the thrill of watching The Oscars is all about the preparatory ornamental decadence that drapes on Hollywood's most celebrated thespians. It is rarely about witnessing the theatrical speeches of "thanks", humble brags, and or endless spectacles of hysterically elated individuals. However, there has been an ever-growing theme towards this annual pomp and pageantry, in which celebrities assume the position of verbal martyrdom. Indeed, there is much to be praised for those who hone their accolades as a public figure to address pressing social issues. This awareness is often skewed by the perception from the general populous, making it a difficult task as to not focus on the delivery but rather the message from said celebrity.
In the most ostentatious and sometimes less refined manner, the pressing subjects of fairness and hierarchy of inequality is expressed through uncomfortable reactions and politically correct sensitivity. As the behavioral patterns of attention span have shifted in developed nations, towards a quantitative rather than a qualitative form of information process; the idea of such topics as equal-opportunity becomes lost in translation. The abyss of assumptions becomes the current perplexities of subject nuances within the sea of internet knowledge. Case in point is that of Chris Rock's most talked about views on what is now deemed within the internet slang of, #oscarssowhite.
Sensationalism amongst Hollywood is nothing new. It accommodates itself through rebranding based on the current zeitgeist; and in this case, the prolonged battle of 50 shades of black, white and gray. Although the Academy has been noted as an all white male dominated and pretentiously unjust award ceremony, the real question is: are artists being properly awarded based on achievement or on a sensitive driven demographical color and or ethnic scale? Firstly Chris Rock is a comedian and as a comedian, the tendency to project personal issues in a humorous motif should be noted. Although he makes valid points he lacks the ability to be viewed as taken seriously because of the delivery of his message through sketch comedy. The art of sketch comedy has been used to address a plethora of "isms", from Carol Burnett's playful yet poignant take on gender issues to Eddie Murphy's memorable SNLcharacters on economic distribution and race. Provoking awareness through the innocence of humor is ideal within the platform of television shows because of its character consistency, but trying to address diversity issues in an annual award show takes more than being The Joker. Rock himself did a stellar performance as a comedian not to mention an ace entrepreneur for his daughters girls scout cookies sales, however, his message was not deemed as a reflection of diversity issues within the Academy but rather a "rant". Was his issue based on diversity as a whole or was it more of an issue of the murky caldron of black vs. white and white vs. black America? He stated "If you want black nominees every year, you need to have black categories. That's what you need. You already do it with men and women. Think about it: There's no real reason for there to be a man and a woman category in acting." Interestingly enough he tied gender politics within the debate on the magical word of "opportunity." Gender in itself is an arduous complex battle and although agreeing with creating a singular award for "best actor" rather than categorically separating the sexes, he lacked to convey his follow-up with addressing the practice of sexist distribution of characters for both men and women. One can suggest that the Oscar statue itself is a gilded tribal symbol of dominance and aggression which personifies masculinity and status.
Although his digression was brief he goes on to state the obvious observation of Hollywood's racial sororities. Instead of a more poignant way to address the question of, has the Academy come along way from the days of Hattie McDaniel type-cast? One can say with the winning of Lupita Nyong 'o's character portrayal from 12 Years A Slave, the answer is no. Even further to Halle Berry's character in Monsters Ball deems the questions of race, exoticism, gender, and sexuality; the winning of Denzel Washington's Oscar of portraying a "dirty cop", and lastly Monique in Precious. Yet the question of race was not percolated but rather celebrated by the majority of pop culture and Hollywood alike as an antithesis of "retrogression." The question goes beyond race but rather an internalized and cultural acceptance of the opportunity threshold.
Creating opportunity stems from the lack of opportunity and one can view this in the case of the host himself, Chris Rock. His identity as a successful thespian hailing from an urban working class community in Brooklyn, New York is a prime example of ecological influences. Firstly opportunity begins with the cultural values behind it, if one is conditioned to believe that they have a threshold of opportunity due to the experiences of said microsystem generational gap then one 's perceptional behavior mirrors the past. Secondly the dependency of the influence of the mesosystem and exosystem of said individual, for instance, in this case, influential black cinematographers, directors and writers building up a platform of accessibility for said community. Diversifying stage productions beyond A Raisin In The Sun towards an open medium for an all-encompassing theatrical education. Hence creating exposure to diverse roles will initiate cognitive changes of viewing one's self as a thespian rather than a "black thespian", "white thespian," and so forth; however some can argue that the thin veil between type casting, racism,and historical inaccuracies is still in question. Should have Elizabeth Taylor portrayed Cleopatra and or more recently Gerard Butler and Nikolaj Coster-Waldau as Ancient Egyptian Gods? Can Leonardo DiCaprio portray Othello? Historically, no.
This case can lead to another never ending debate on "Orientalism" but for, now cue the Academy music. #achievementmatters