Welcome to Camp Better Money Habits!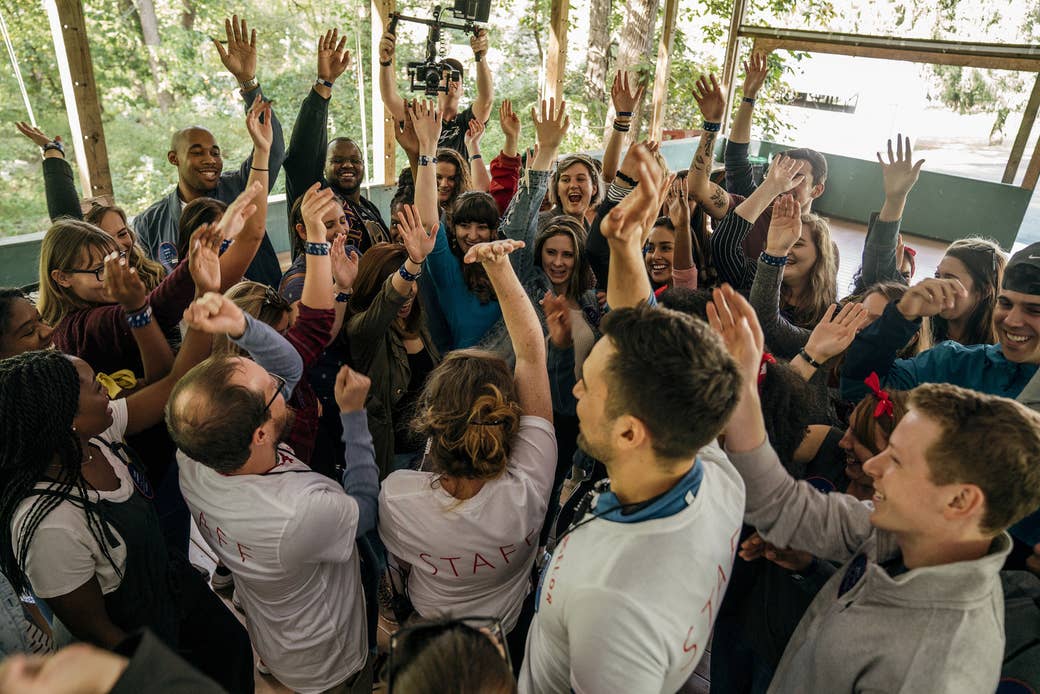 In early August, we announced the Better Money Habits 50 Under $50k and put out a call for entries, encouraging early-career professionals to share how they're setting themselves up for success on salaries of $50,000 or less. After receiving more than 500 submissions, our judging committee selected 50 of the country's most financially savvy young people and invited them to attend a three-day end-of-summer camp to celebrate their success, connect them with like-minded peers, and teach them some even better money habits — like the ones included below. The camp took place in Green Lane, Pennsylvania, over a weekend in late September, and here's an exclusive look at what happened…
Camp kicked off with a bang — and swag! As campers arrived at the Better Money Habits 50 Under $50k End-Of-Summer-Camp from all over the country, they were greeted with pizza and a tote full of exclusive camp merch.

Better Money Habit #1: Small savings can add up to a lot of money! You might be surprised at how much extra $$$ you can put away by paying attention to the small stuff.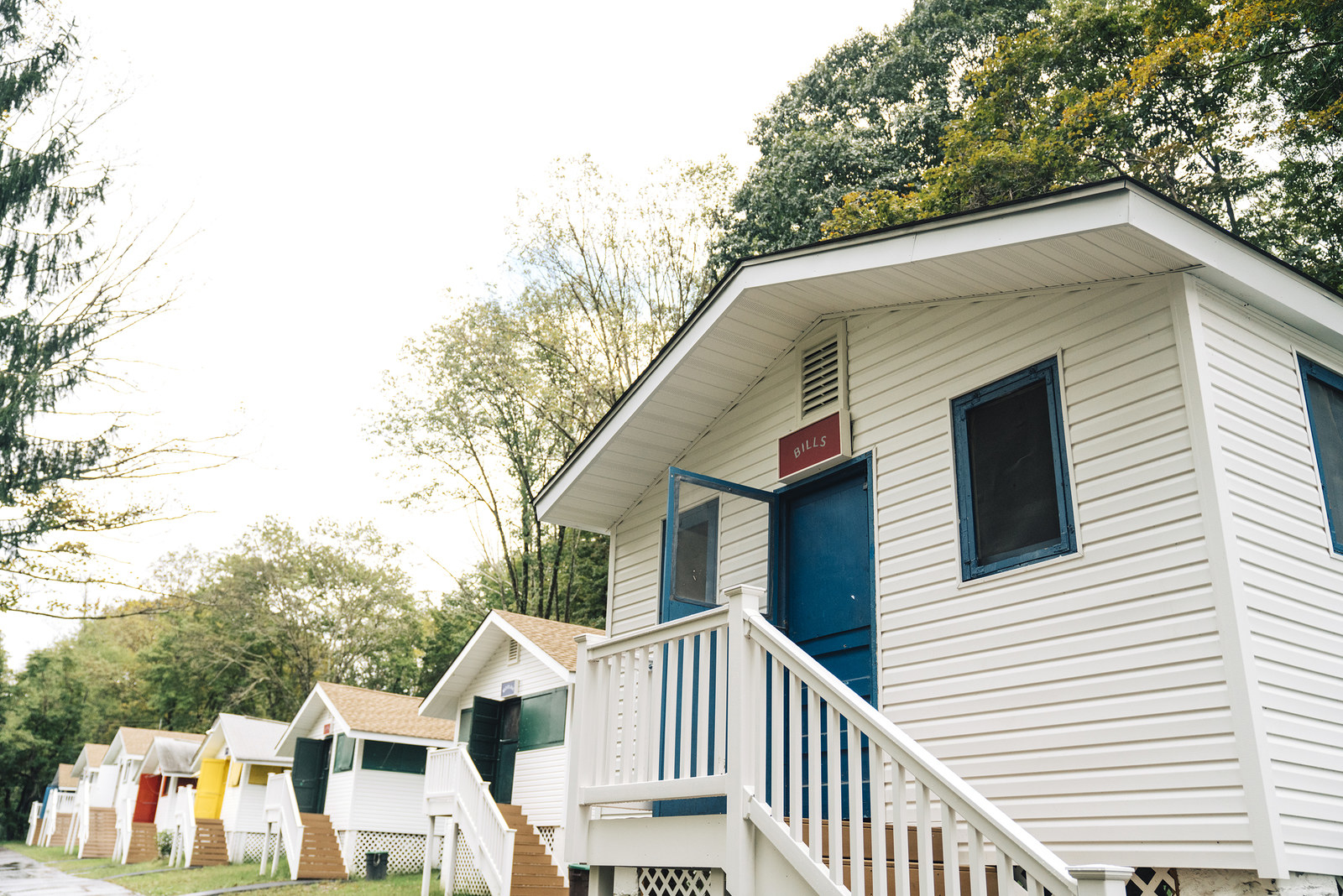 After the campers settled in, it was time to break the ice. The campers arrived as strangers, but after a round of "human bingo" and a scavenger hunt, they became friends in record time. "Everyone has blown my expectations away," camper Farhana Ikmal Hisham said. "There were no wallflowers. No one was condescending. Everyone was open. I feel so pumped up."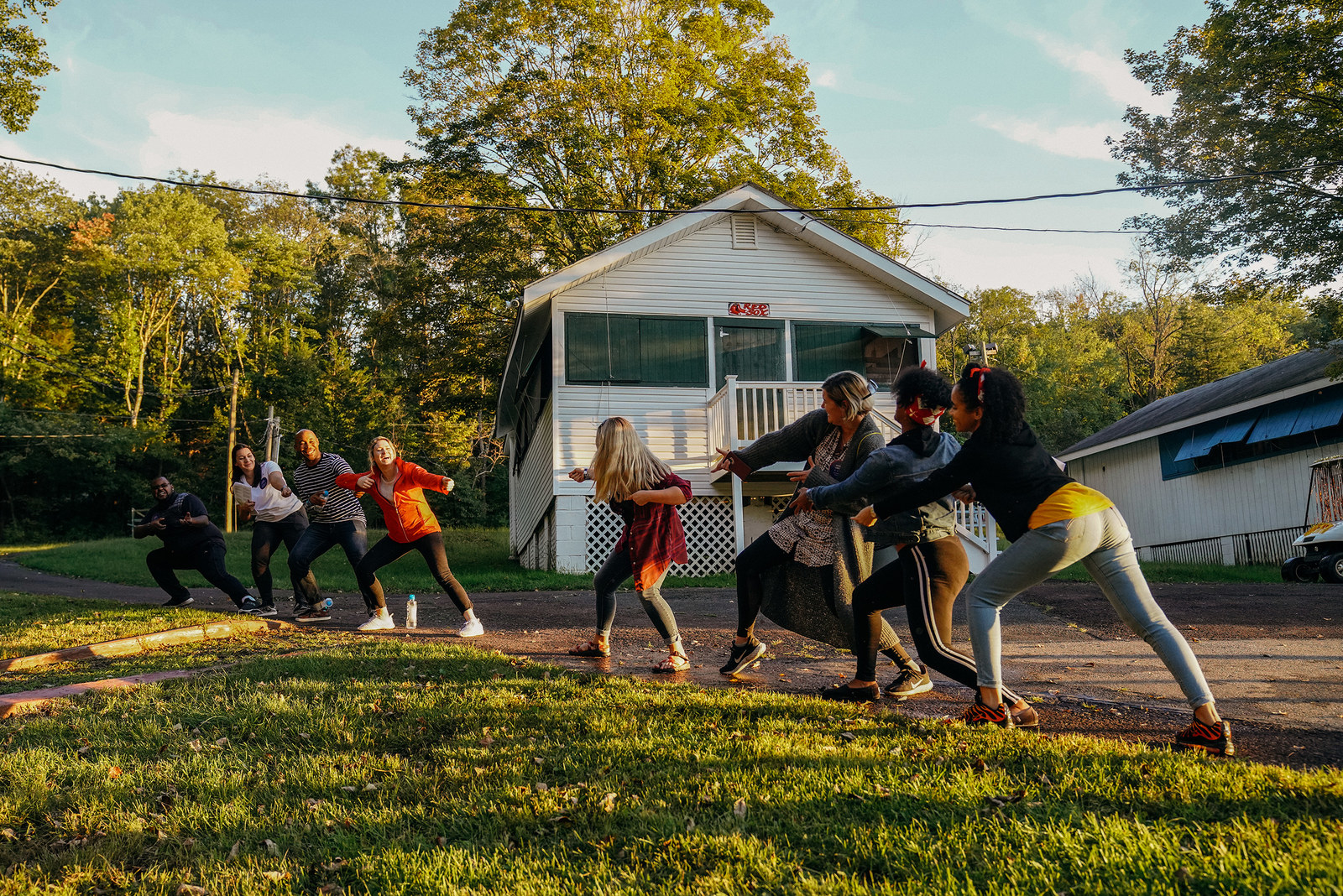 Better Money Habit #2: Always pay your bills on time! Late or missed payments can lead to interest charges and late fees and can potentially hurt your credit score.
Day one ended with a bonfire party where campers enjoyed a fully stocked s'mores bar and a DJ set by the band YACHT. The campers made the most of the downtime by trading the savvy money habits that got them to camp in the first place.
"Financial education is, like, nonexistent where I'm from," camper Evette Tovar-Lugo said. "It was just you work hard for your money and you work long hours. So, I want to talk to everyone to develop strategies to grow and budget better."
Class is now in session! All 50 campers arrived with personal finance goals, and over a series of educational talks, workshops, and seminars, they learned how to take concrete steps toward making those goals a reality.
Adulting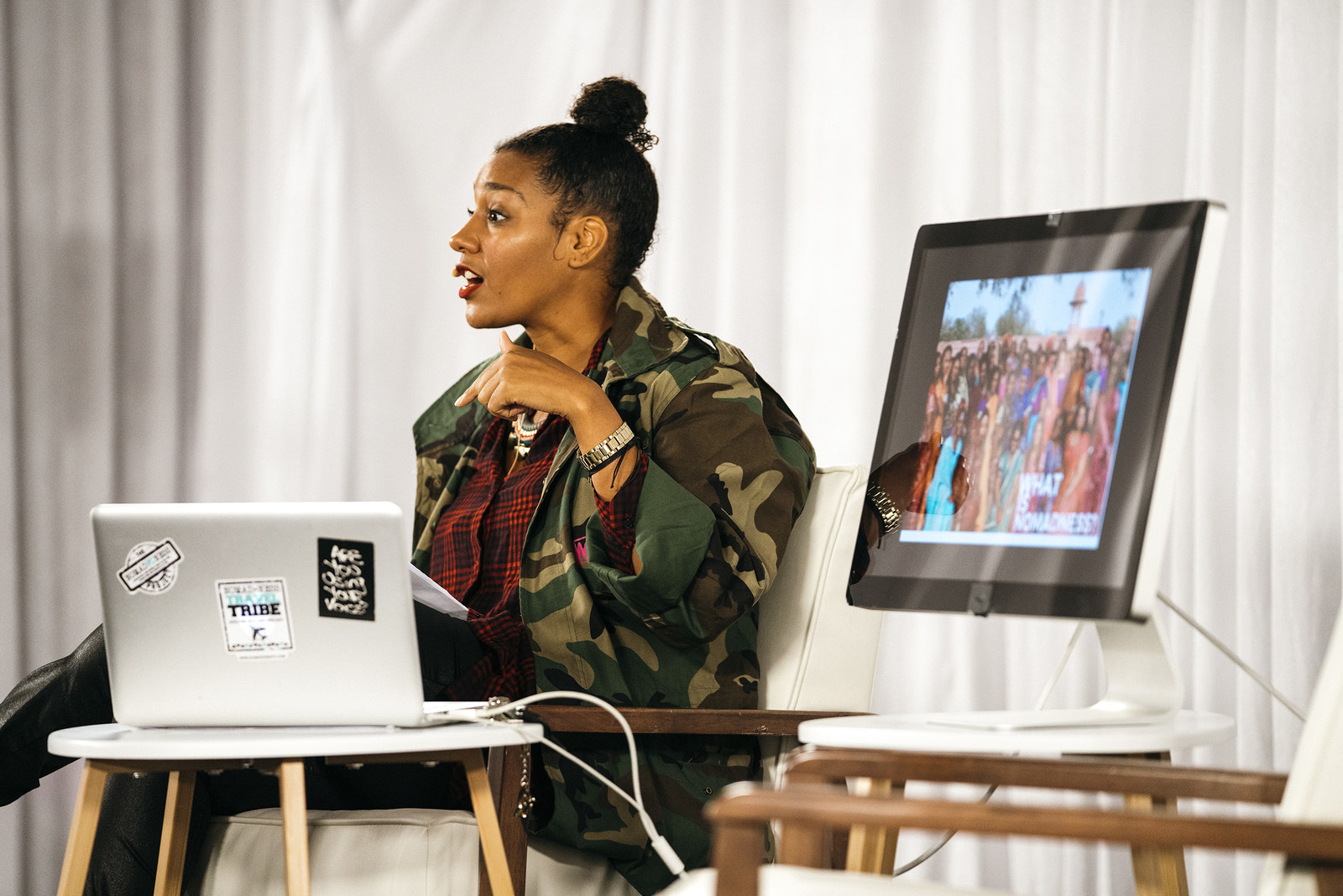 First up: entrepreneur Evita Robinson. The creator turned world traveler spoke about her own adulting journey and all the ways she's taken control of professional life, turning her passions into income-generating opportunities. "Evita was so inspiring," camper Rachel Carlson raved. "I'm an artist, and everyone's always asked me, 'What's your backup plan? Art is the side hustle.' But it's what I do. No side hustle necessary. When you love what you do, it's just your passion and work."
Better Money Habit #3: Your emergency savings fund should be enough to cover your major expenses for six to nine months.
After Evita's talk, the campers were split up into teams for a surprise Millennial Money Habits game show hosted by camp director Yoni Lotan. Campers were quizzed on how their peers think about money and competed for (very important!) bragging rights.
Better Your Money Habits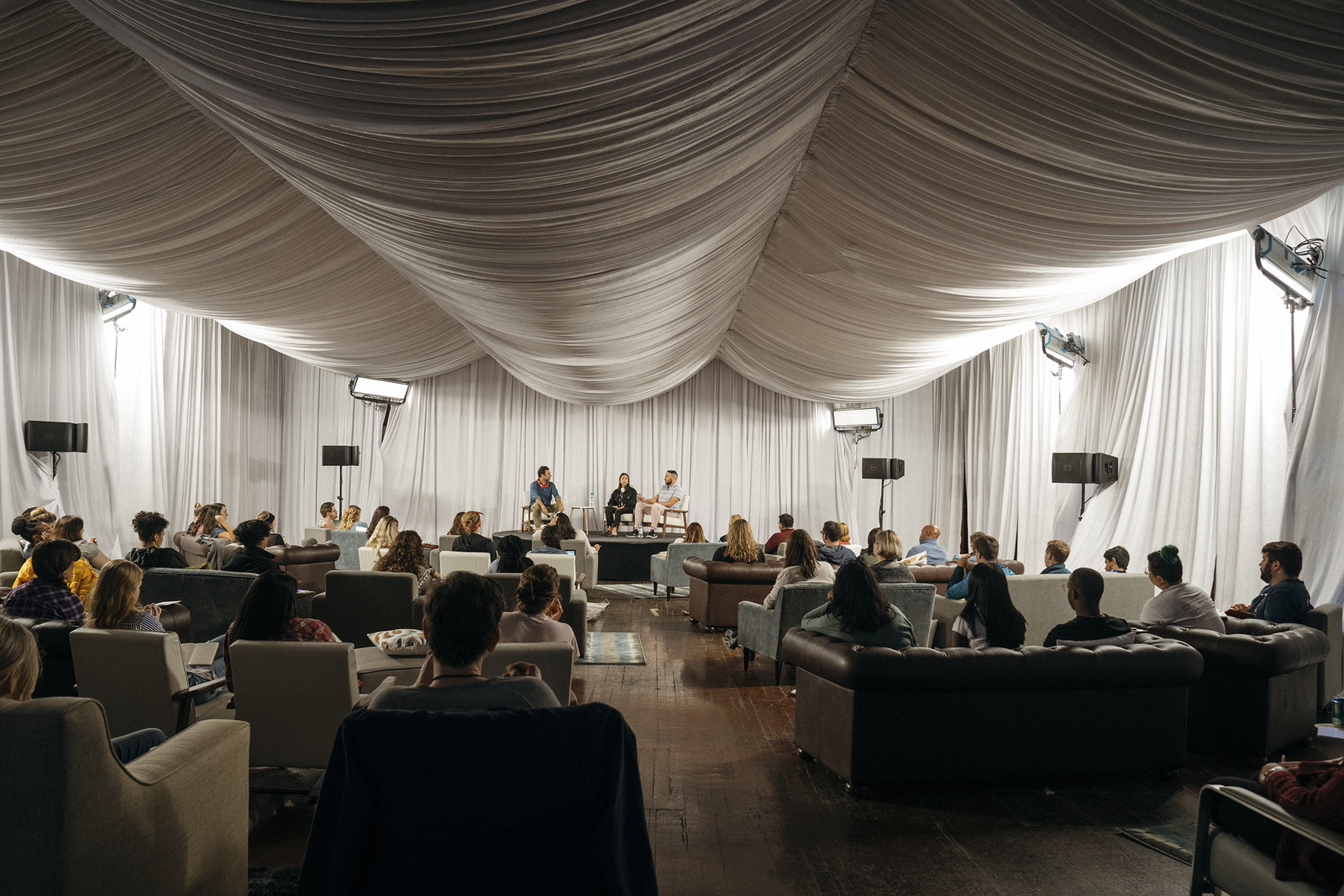 Bank of America experts Nick Giorgi and Connie Montana delved into the nitty-gritty of establishing Better Money Habits by answering questions about boosting your credit score, when to start saving for retirement, and the all-important philosophy of paying yourself first.
"My max earning potential as a therapist really is quite low. It's not a ton of money. Unless I'm a CEO, I'll never reach six figures," Hunter Waldrop said. "That's where I'm at unless I change jobs. But I'm passionate about what I do, so I need to make the money I do make grow, which is why I appreciated [the Better Your Money Habits] talk the most."

After hearing from Nick and Connie, the campers took some time to think about their own financial futures with a calendar exercise. They plotted out their regular bills and expenses to visualize what their financial obligations look like over the next 18 months.
"It was cool for me because I don't keep a calendar," explained camper Taylor Michiels. "I keep a spreadsheet that has all of my paychecks and what bills go with what paychecks. It was an interesting perspective, and I'm going to try to keep it up."
Building Your Personal Brand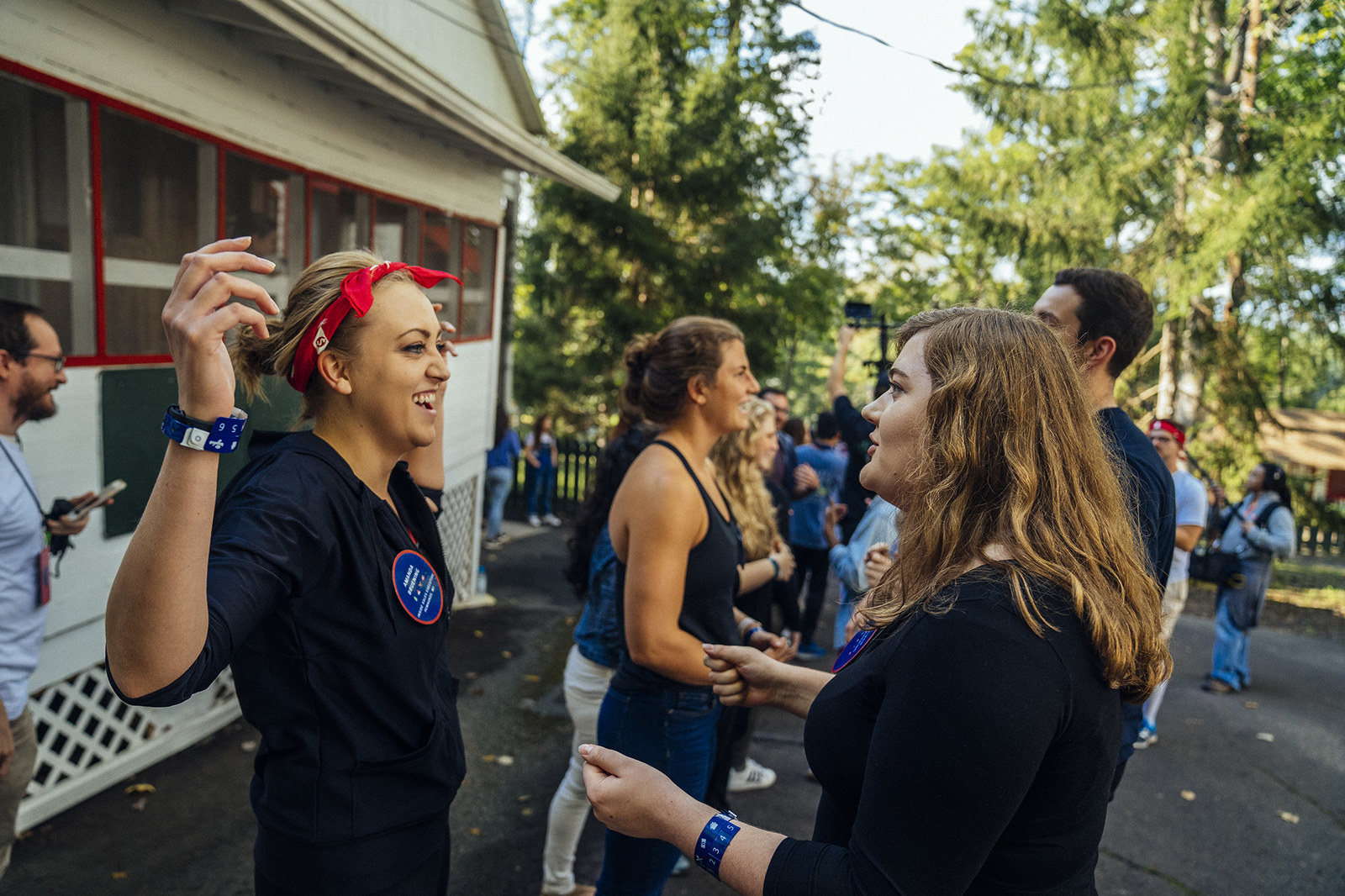 Better Money Habit #4: Struggling with student loans? Consider researching income-based or extended repayment options.
What's a personal brand, really? It's an elevator pitch, a mission statement, a quick way to sum up what you do and why. Being able to articulate your purpose and worth is essential to growing your career and earning potential, which is why the campers practiced developing and sharing their own personal brand summaries.

Ballin' on a Budget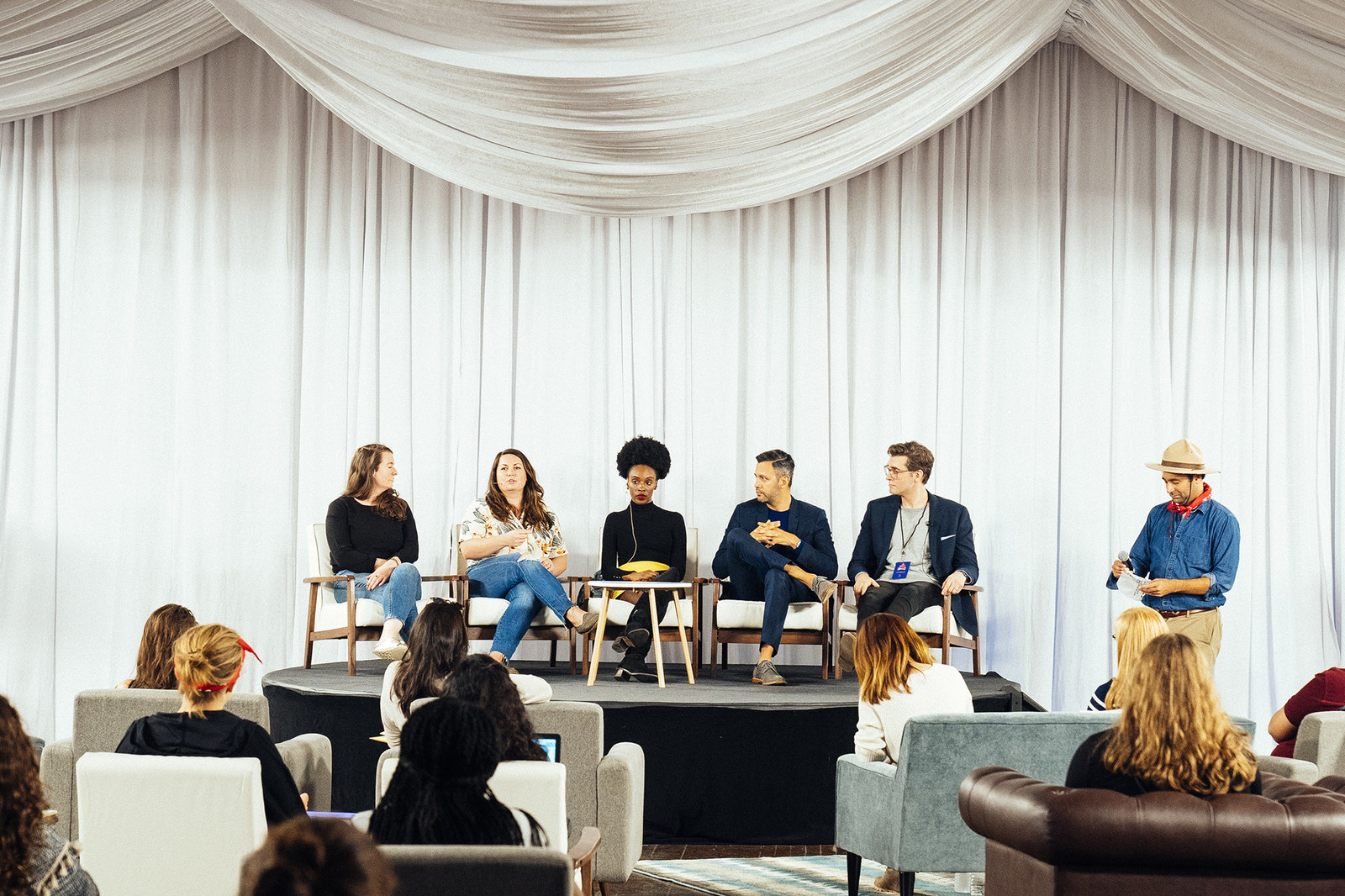 For their last session, campers broke out into small groups to talk with experts about how to make the most of their limited budgets. They spoke to the founders of Lois Bar and AIDA Snacks, Nora O'Malley and Phoebe Connell; the director of digital at Ian Schrager Company, Steven Rojas; the cofounder of Interrupt, Daniel Ryan; and BuzzFeed's own Essence Gant.

"I think the big takeaway is I'm on the right track," camper Alissa Foreman said. "You never really know, because talking about money is so taboo. But after this, it's nice to know that while I'm not [financially stable] yet, I know what I need to do, and I'm on the right path."
Better Money Habit #5: It's never too early to start thinking about retirement. Future financial stability means having a plan now.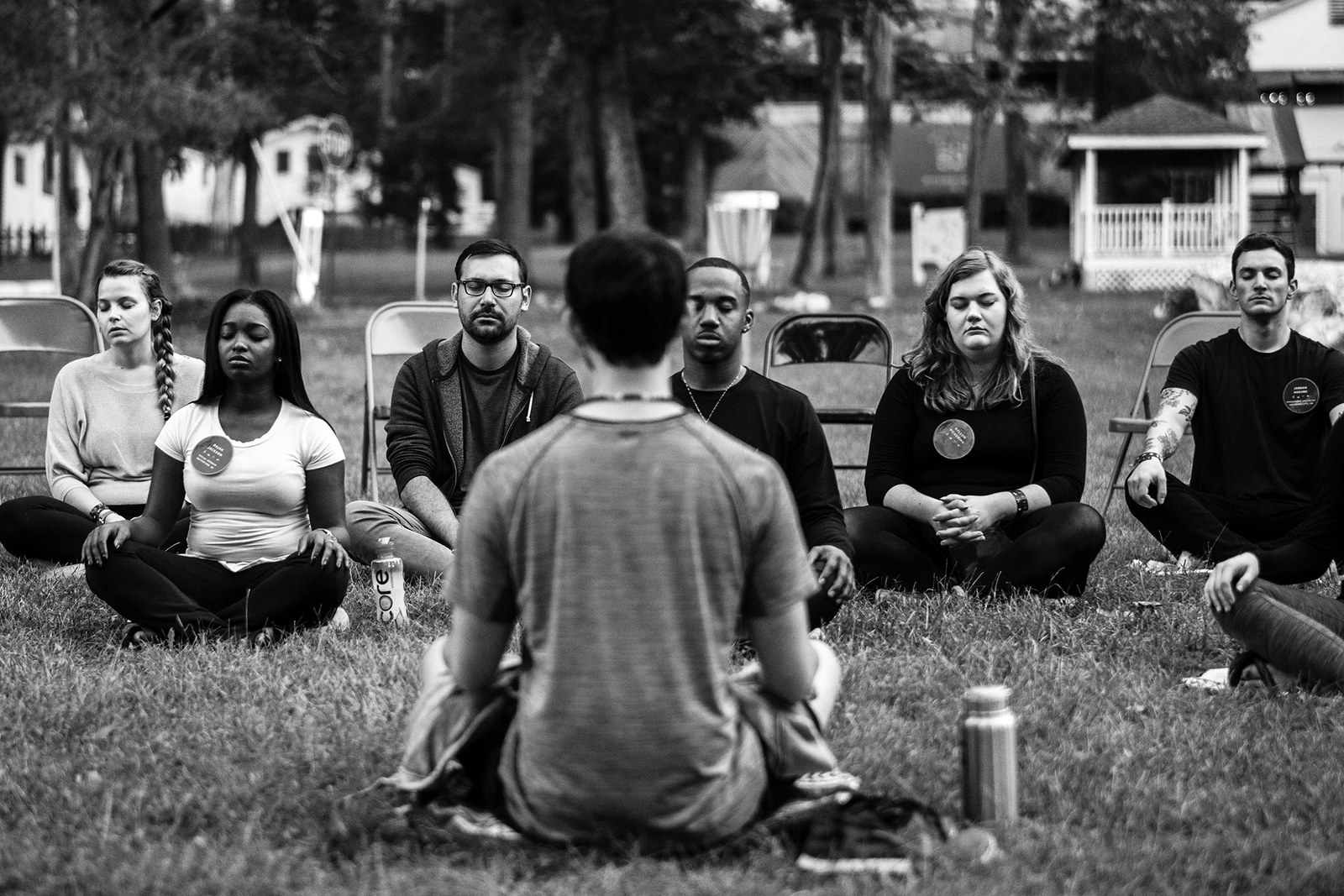 After a long day of learning, campers relaxed and reflected in a series of meditation sessions, yoga classes, and lake activities. Because what's camp without a little outdoor recreation?
Better Money Habit #6: Know your credit score! If you're saving to buy a home or a car, healthy credit can help you get a lower interest rate when it's time to buy.
Like all good days, this one ended with a dance party! Campers showed off their best moves while Rapper Kweku Collins performed. Everyone abided by the rules of Camp Better Money Habits: Work hard; dance harder.
A magical weekend ends. But campers aren't just going home with cool T-shirts. No, they're headed back to their real lives armed with knowledge and connections that will help them achieve their financial goals. While camp lasted only a weekend, the Better Money Habits and friendships established here are for the long haul. Seriously: "We have a group chat with everyone in it," camper Farhana Ikmal Hisham announced proudly.
"I had no idea what to expect from an adult summer camp," camper Javon Davis said. "I didn't think we'd have as much fun as we did. I kind of thought it would be a weekend of rigorously going through budgets, like a conference or something. But it wasn't like that at all. The panels were so interactive and relaxed. Everyone was so nice. I'm happy that we had such a good time and learned so much in the process."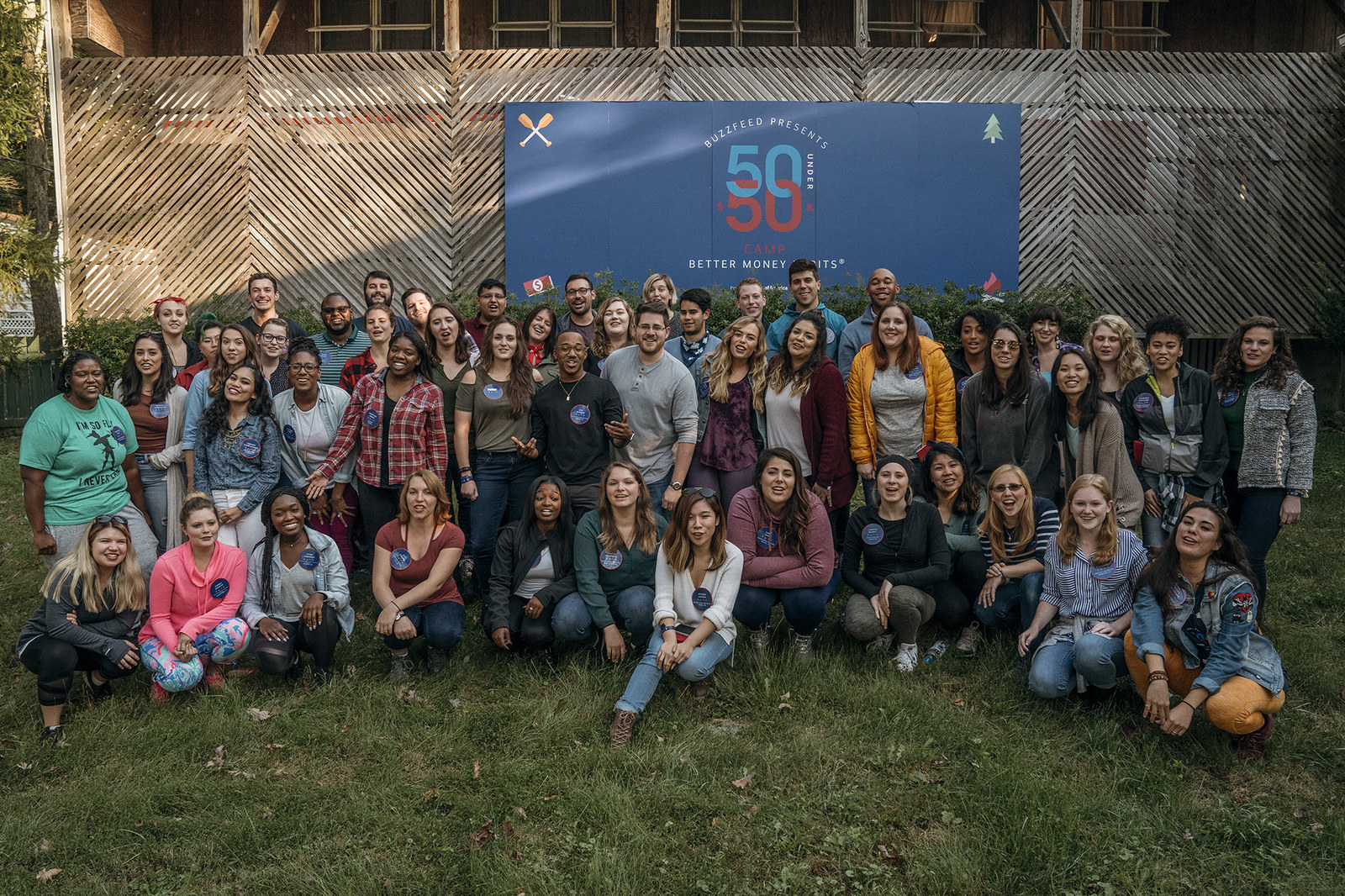 All images Greg Noire / © BuzzFeed

Didn't attend camp? You can still set yourself up for financial success with help from Bank of America's Better Money Habits®.
Learn how to keep your finances in check as you navigate budgeting, the workforce, your side hustle, and everything in between.
Paid for by Bank of America, N.A., Member FDIC.