This post has not been vetted or endorsed by BuzzFeed's editorial staff. BuzzFeed Community is a place where anyone can create a post or quiz.
Try making your own!
NYC Carriage Drivers Behaving Badly
They whitewash their license plates; do not pay attention to the road, make illegal U-turns; leave their horses unattended and pull them by the bit - and still this tiny (but protected) industry manages to survive. WHY do these violations matter? Because failure to adhere to these basic laws--and basic rules of horsemanship--endangers the public safety.
White washed license plate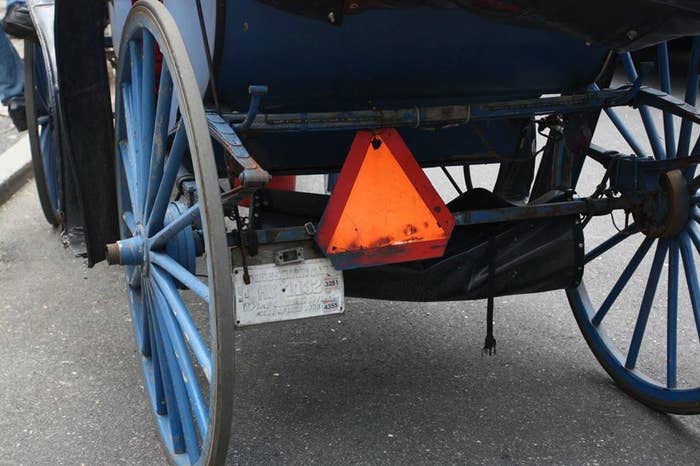 Parked over a steaming manhole cover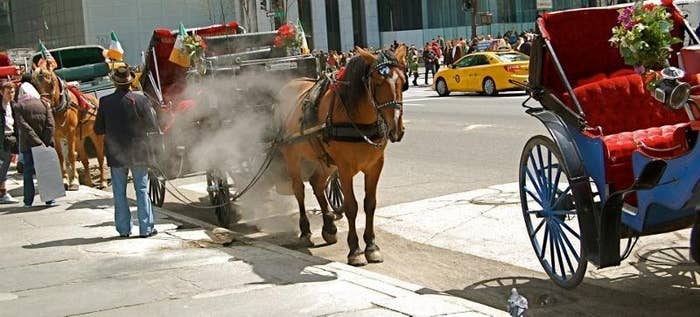 Wrong way on a one-way street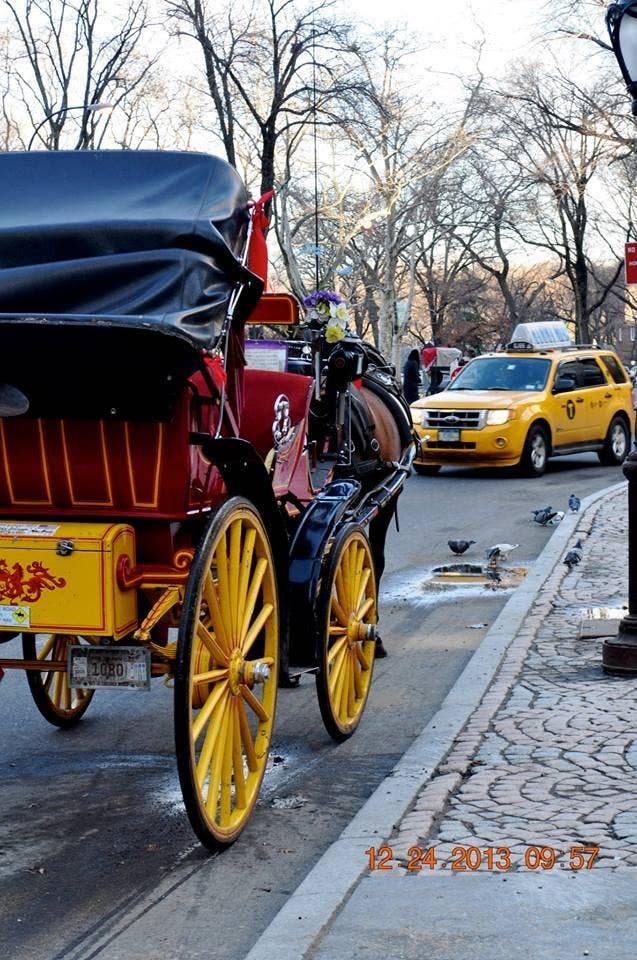 "Unattended and Untethered"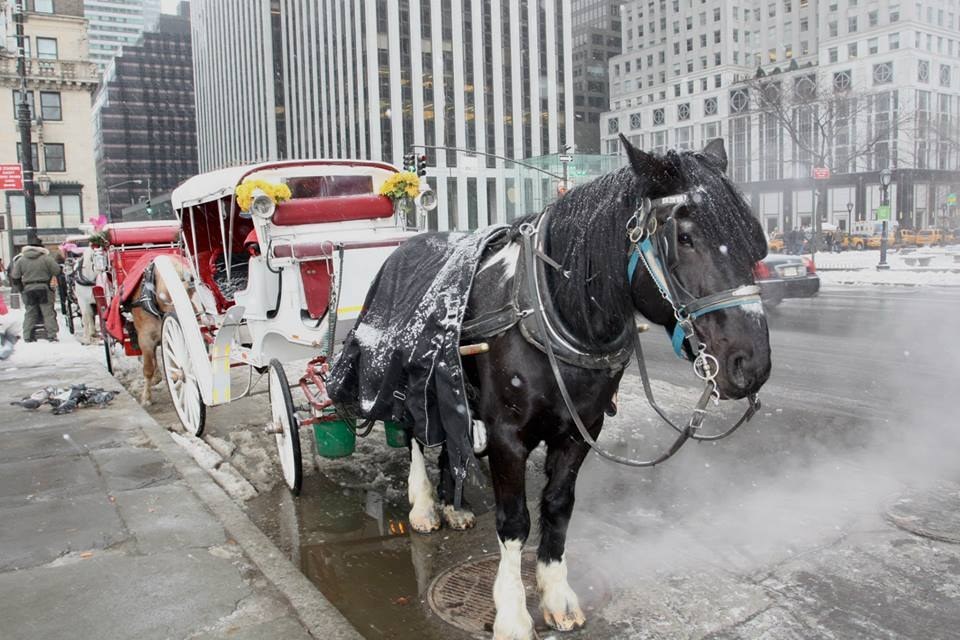 This can happen when horses spook!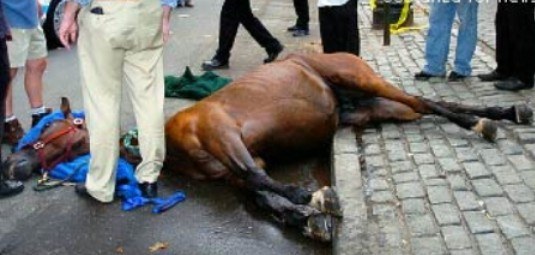 Poor Smoothie - she did not have to die!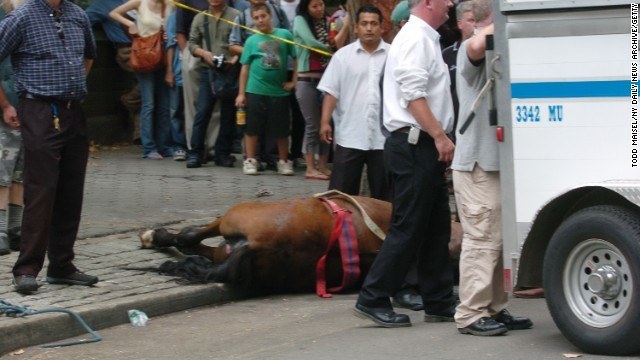 Illegal U-turn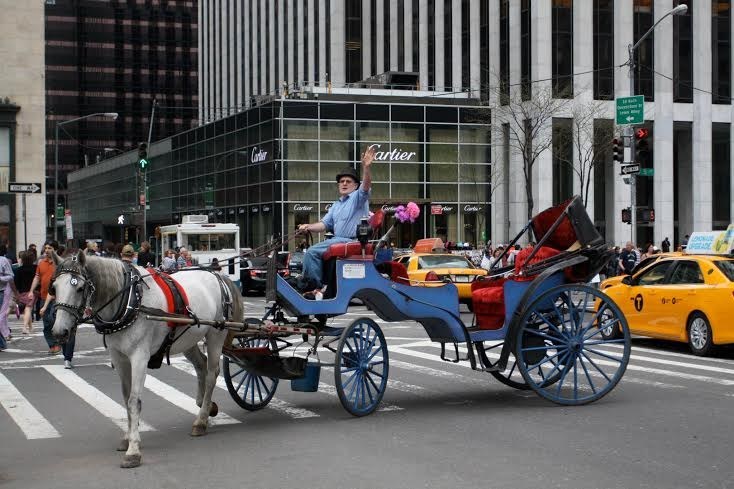 They think they own the road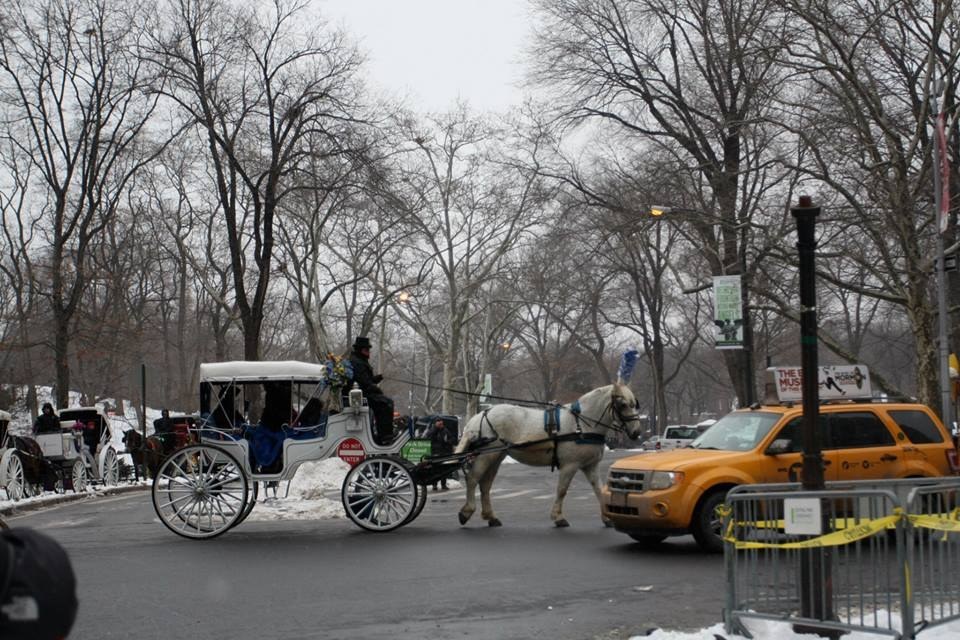 Using the horse as a battering ram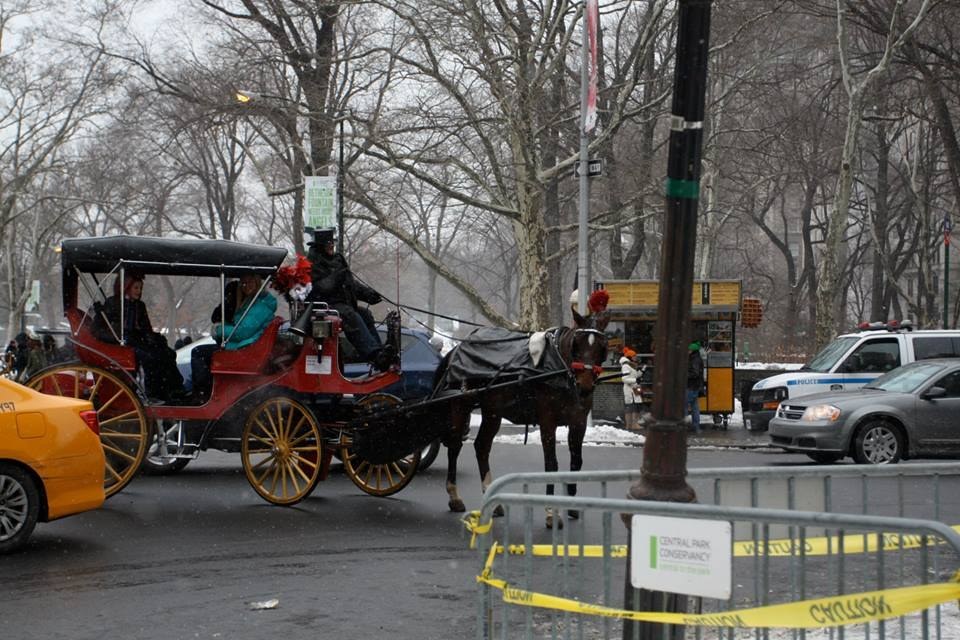 Lunching with pigeons
Another horse standing over a steaming manhole cover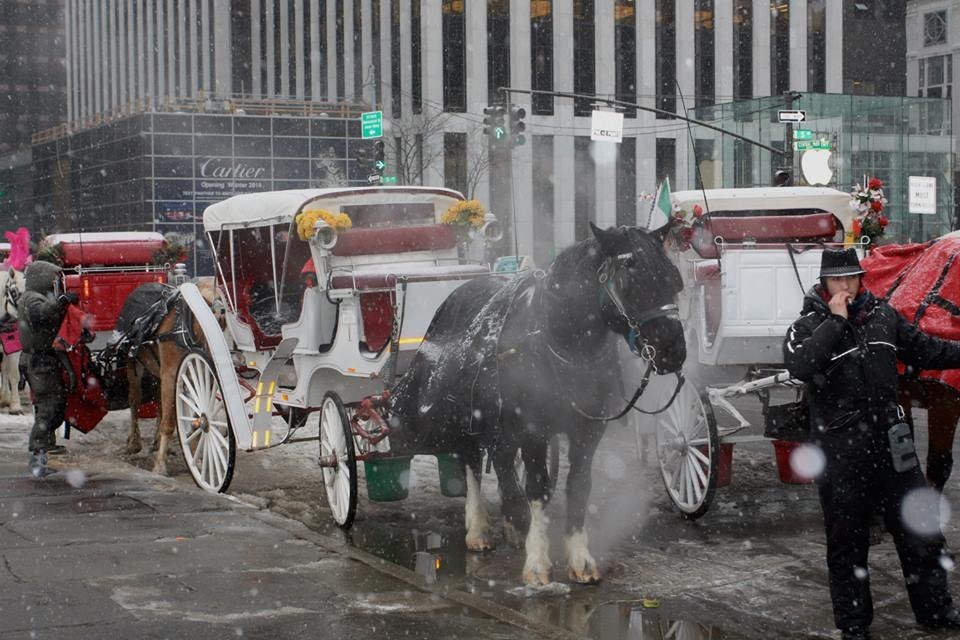 King of the road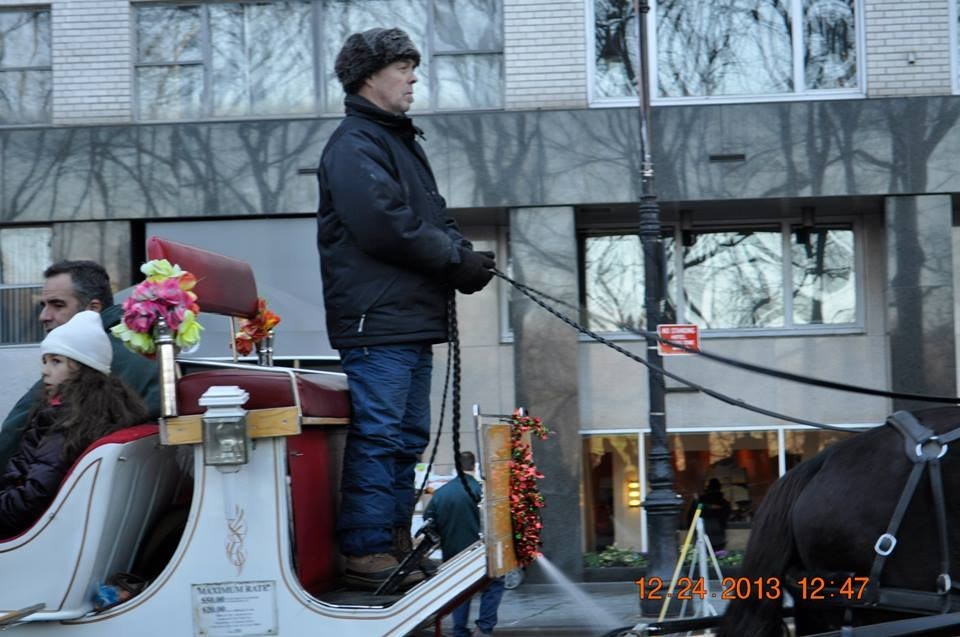 Yum!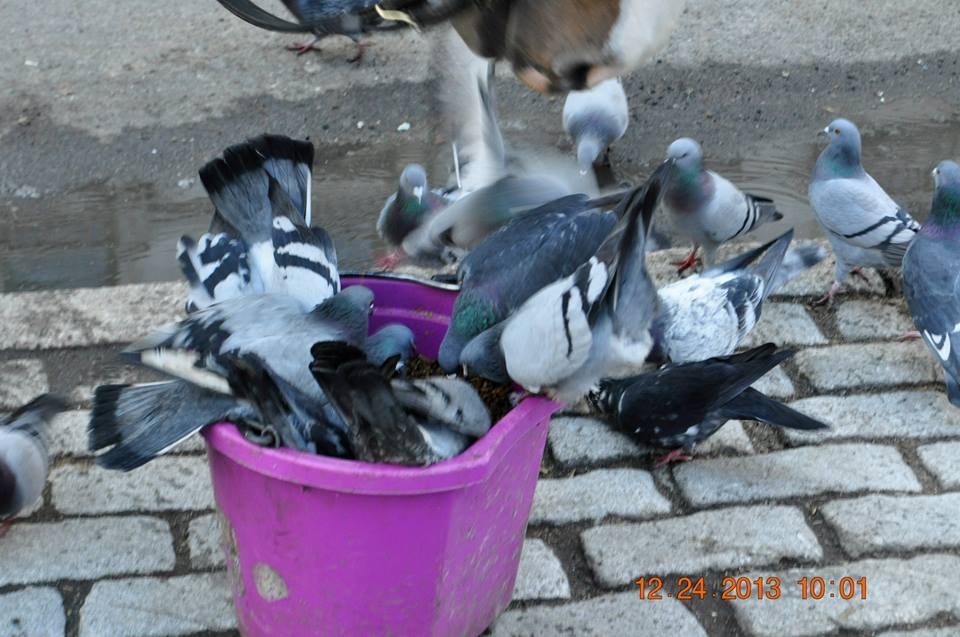 They couldn't put his food in a bucket?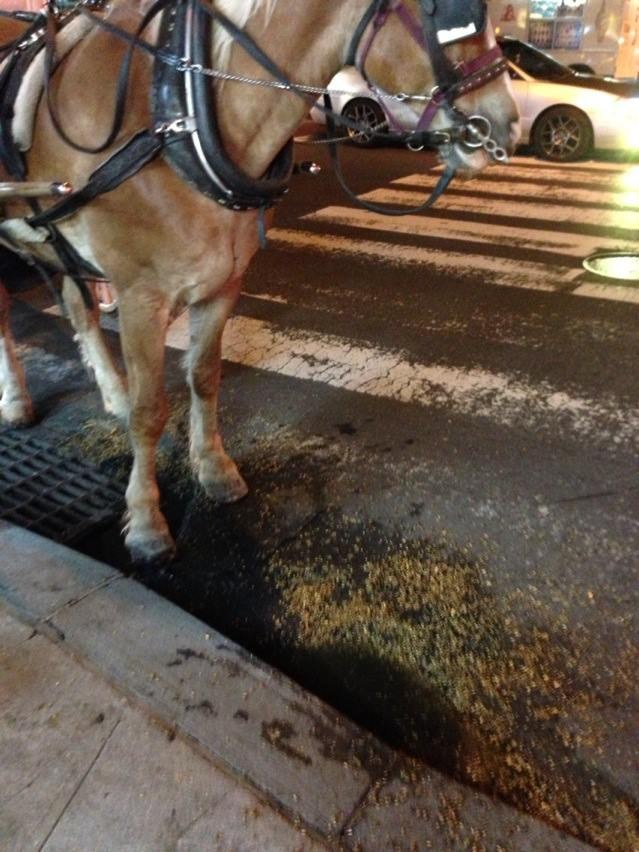 The King of Central Park waving to his fans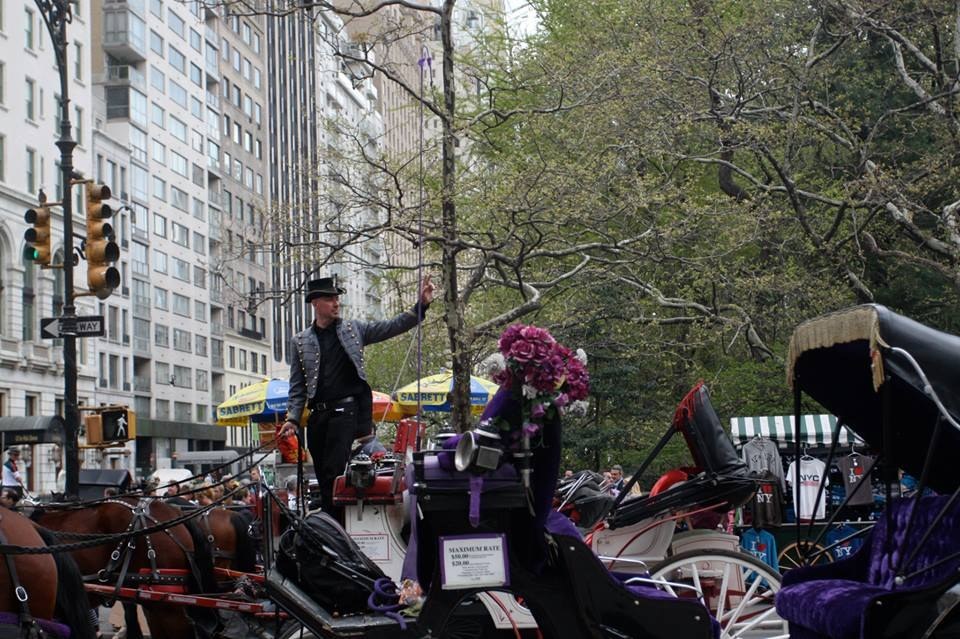 Huh! Is it me or is that blanket on wrong?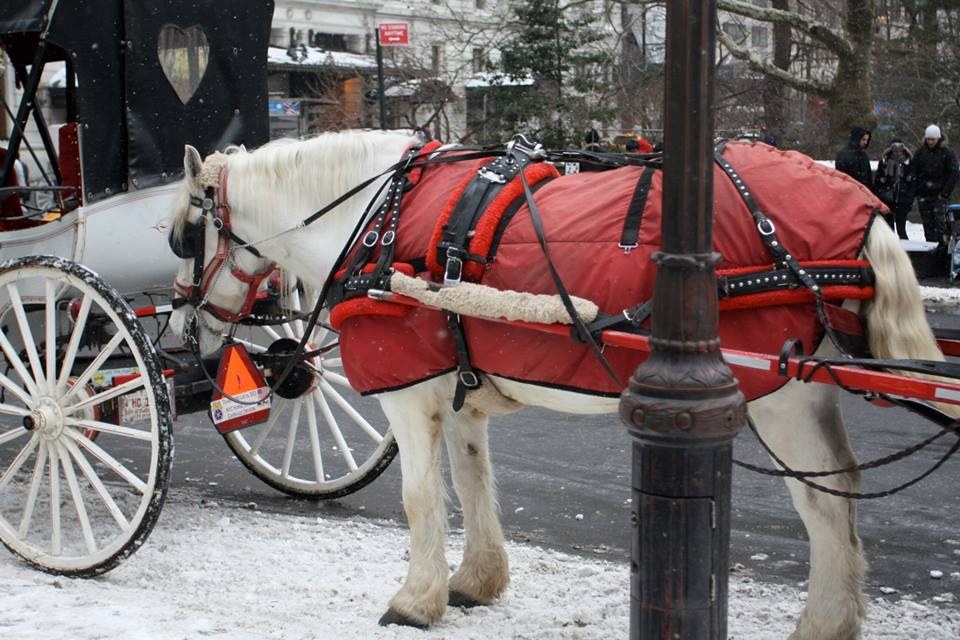 There is a law about using a cell phone while driving and it includes carriage drivers.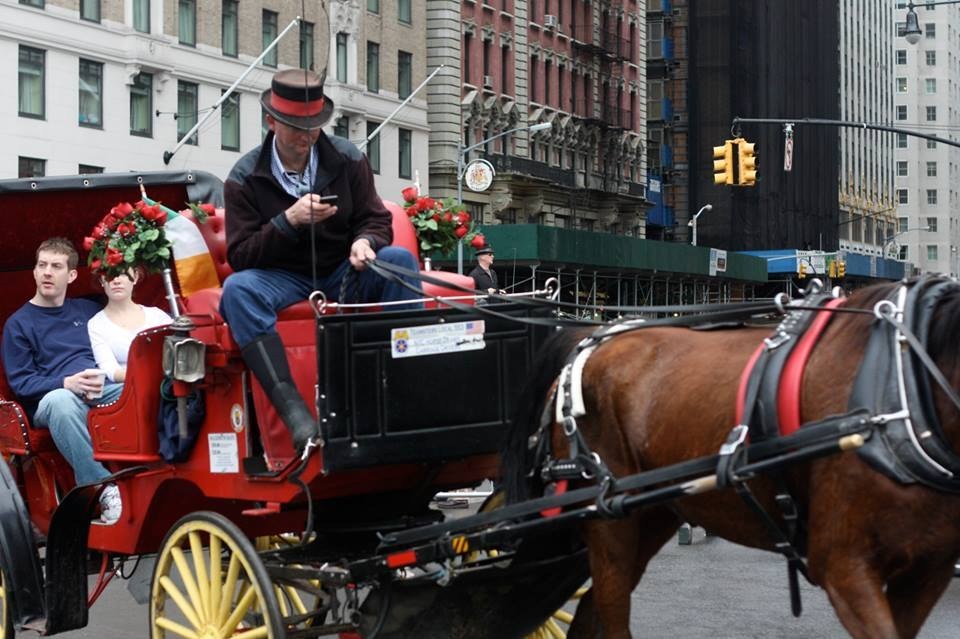 Pulled by the bit? Are these "horse lovers" insane?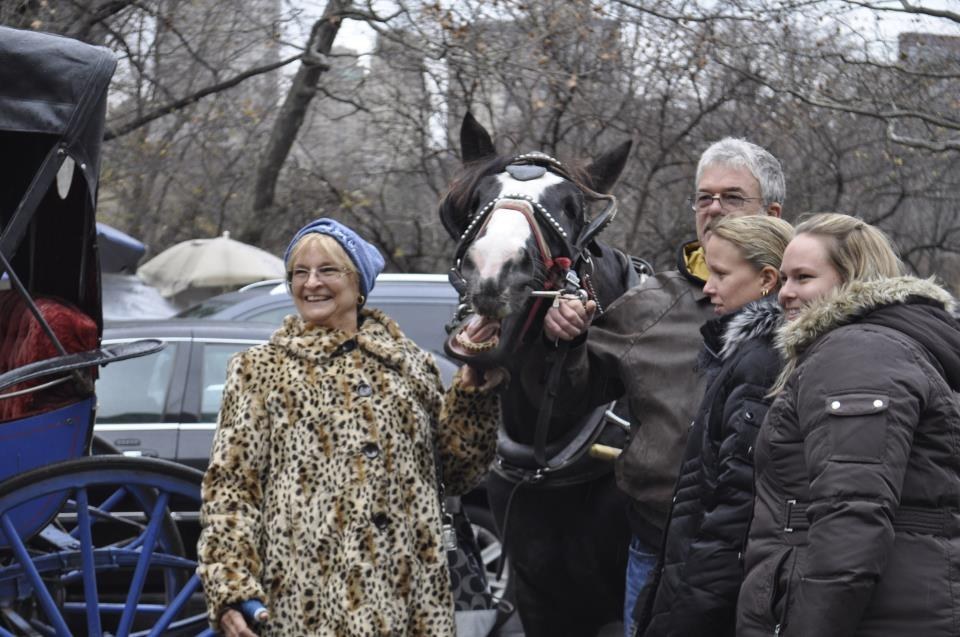 Hey: Pay Attention to the Road!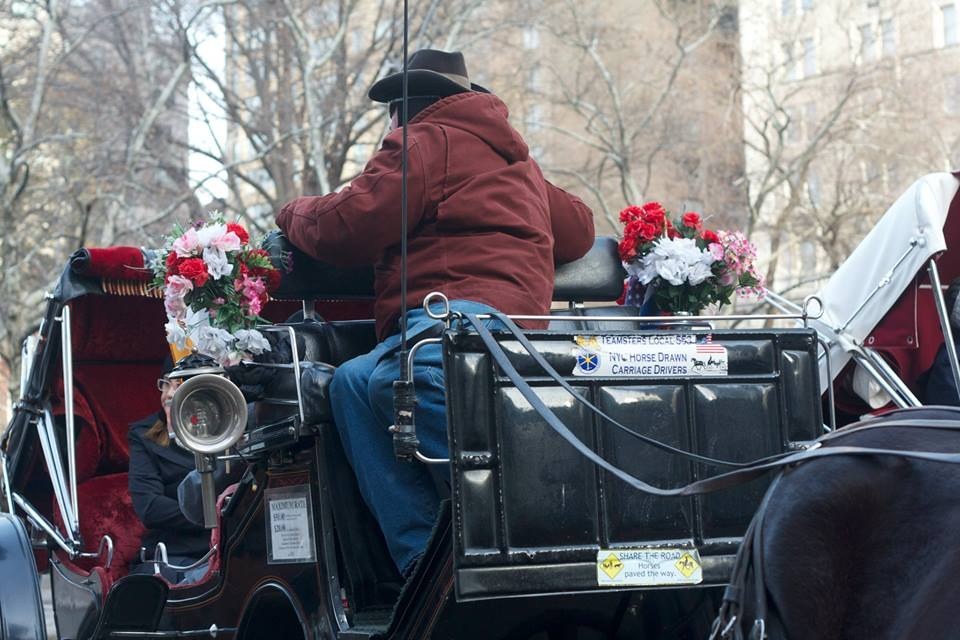 Maybe the seat is uncomfortable...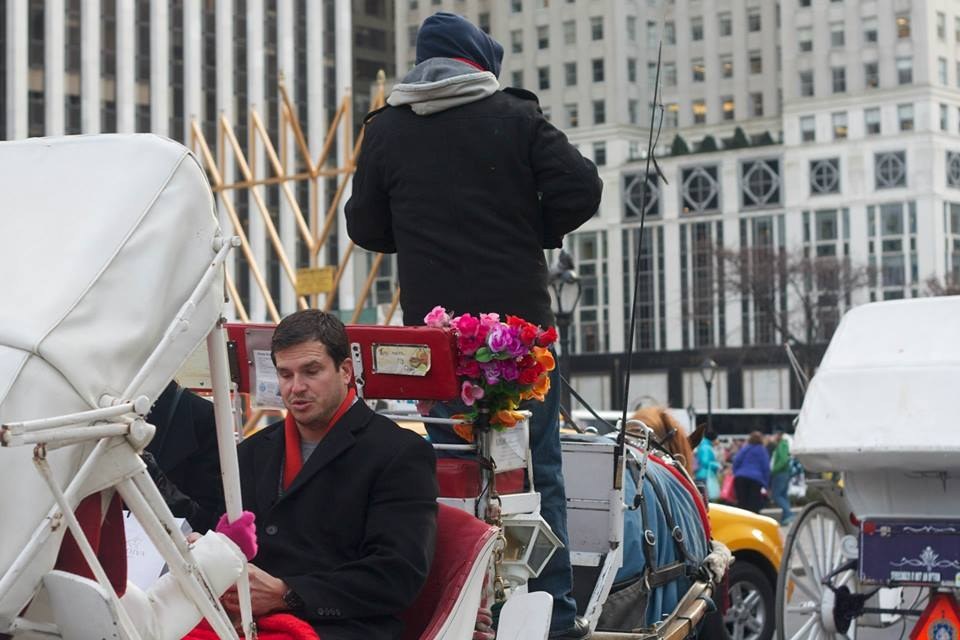 Hey: You too. Pay Attention!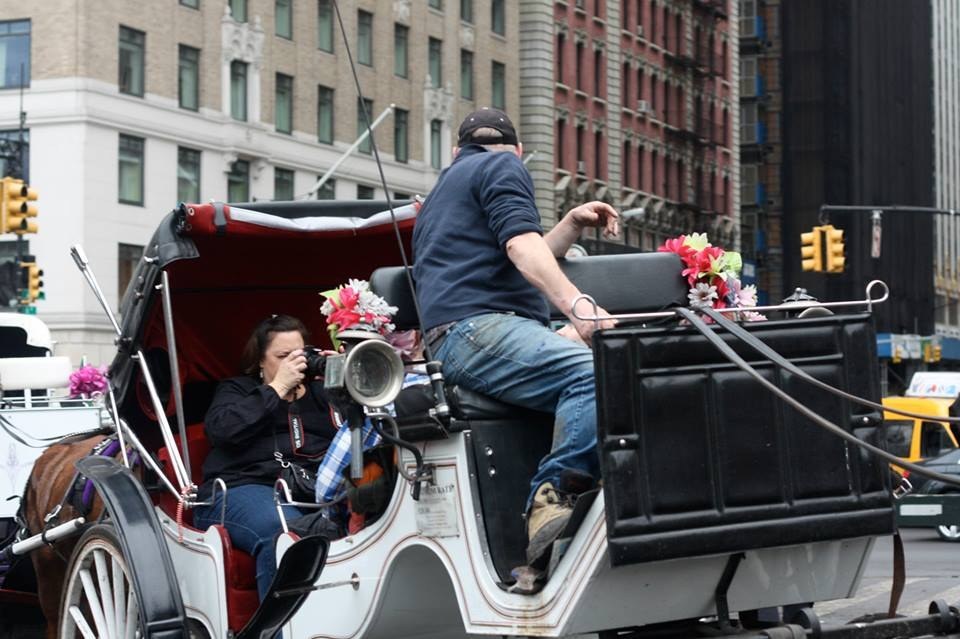 Carriage horse parade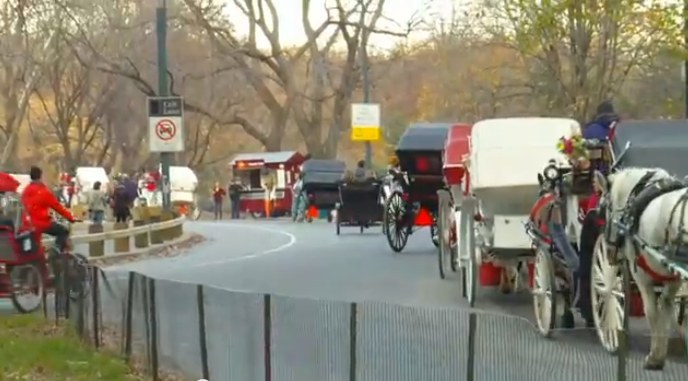 This Kid is no carriage driver! Dangerous and illegal!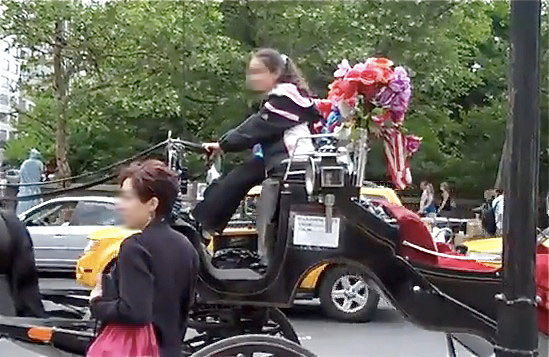 Cell phones while driving are illegal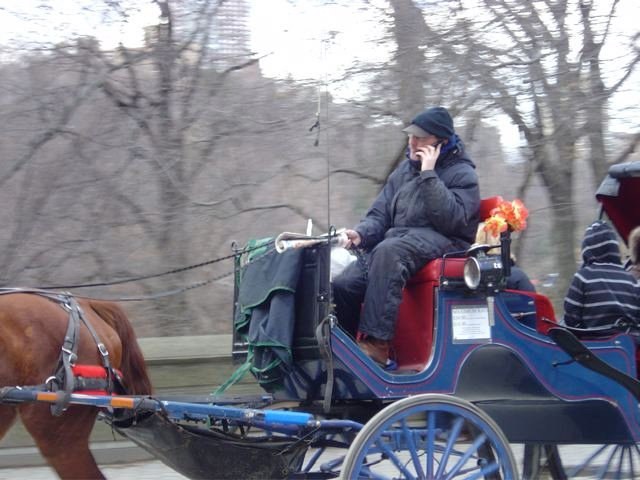 Poor drenched horse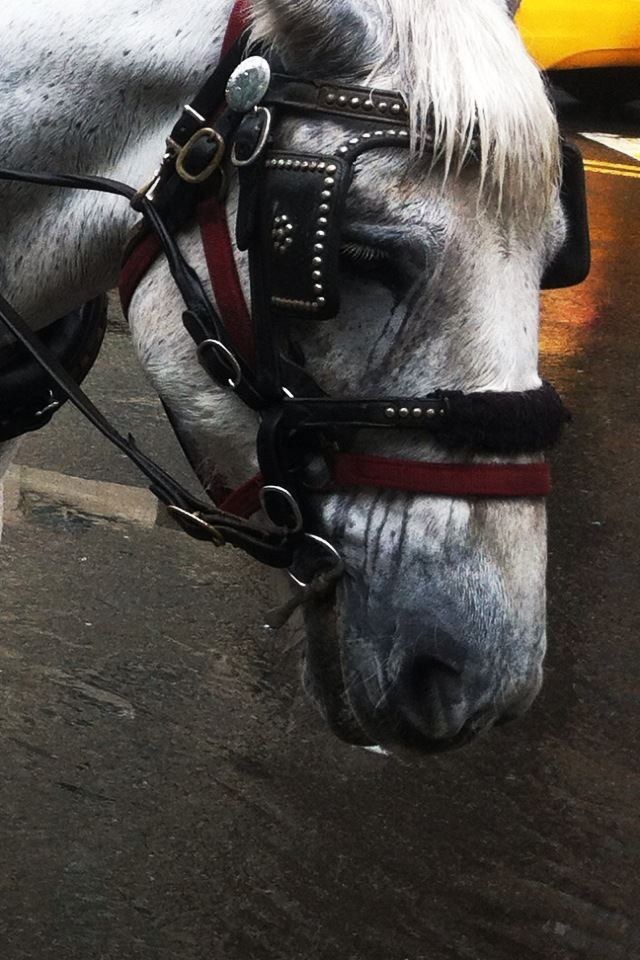 Standing up and turning around.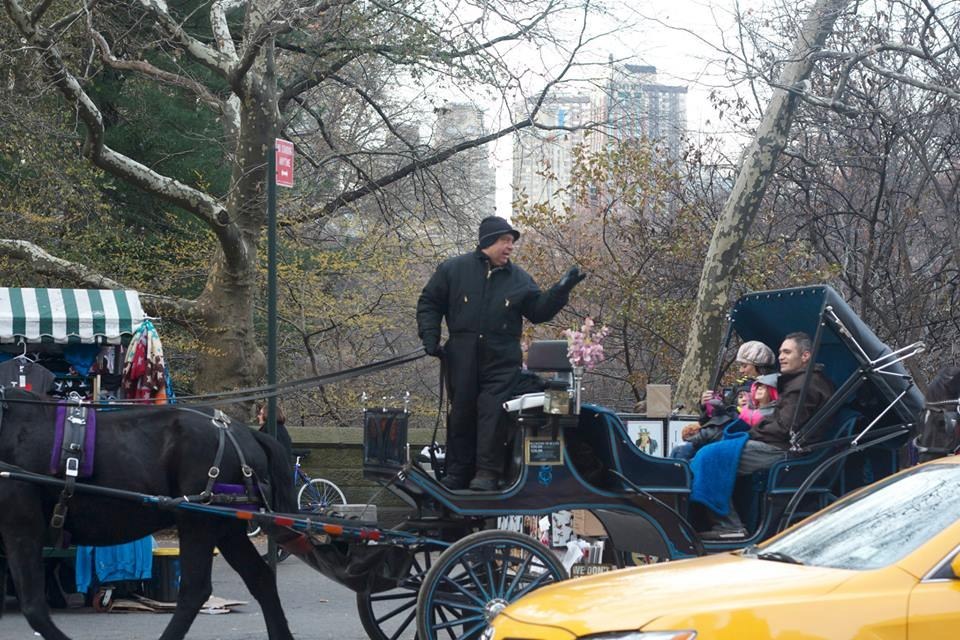 Oops! close call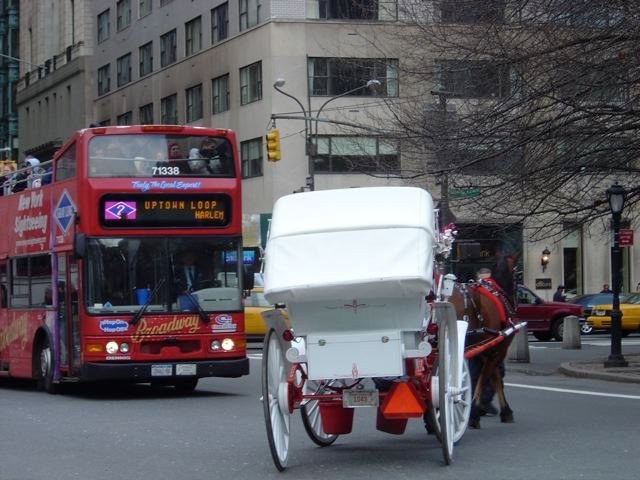 Blood Money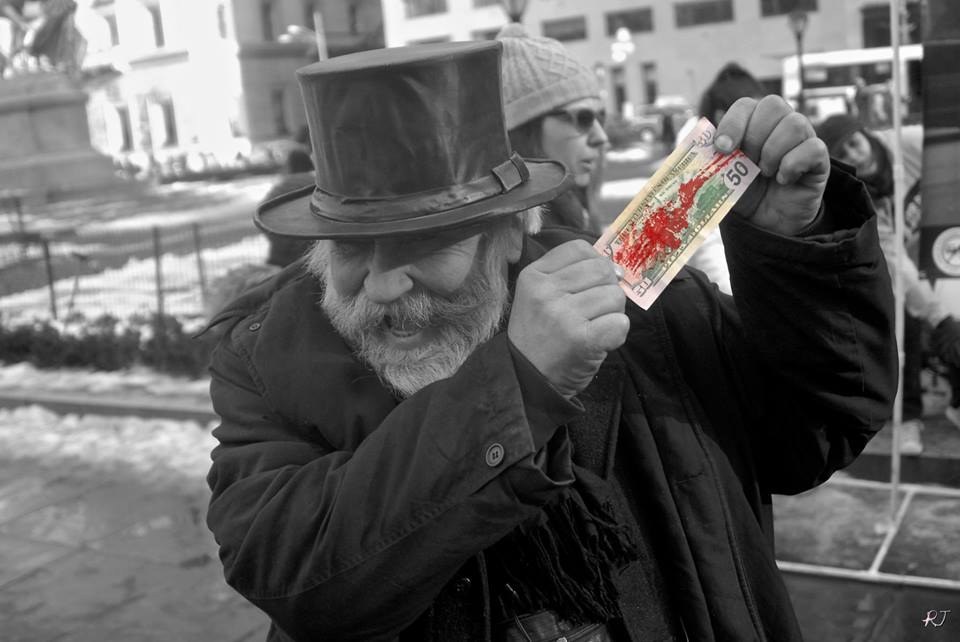 Pay Attention to your Horse!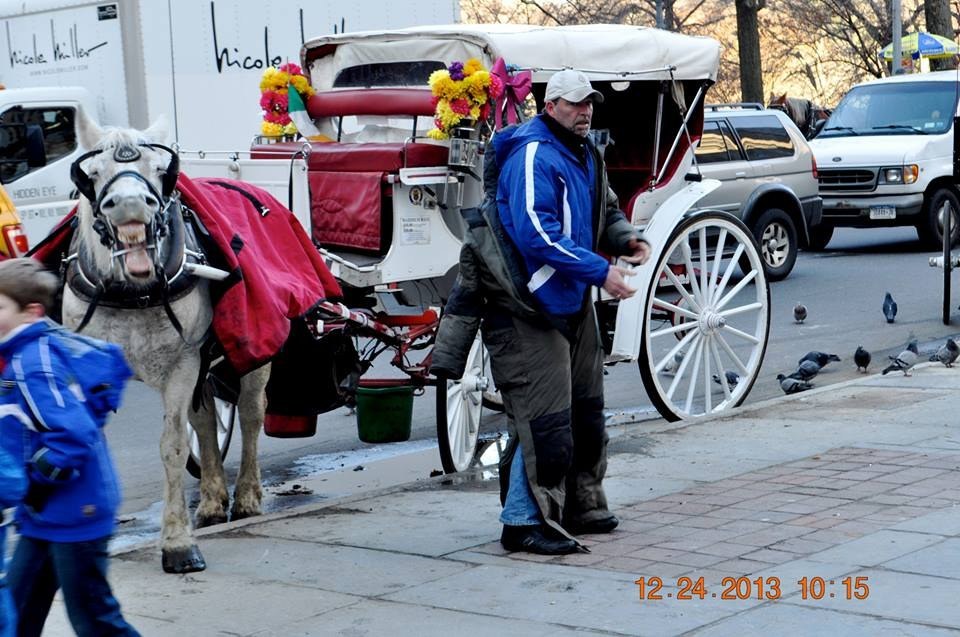 Standing while making a turn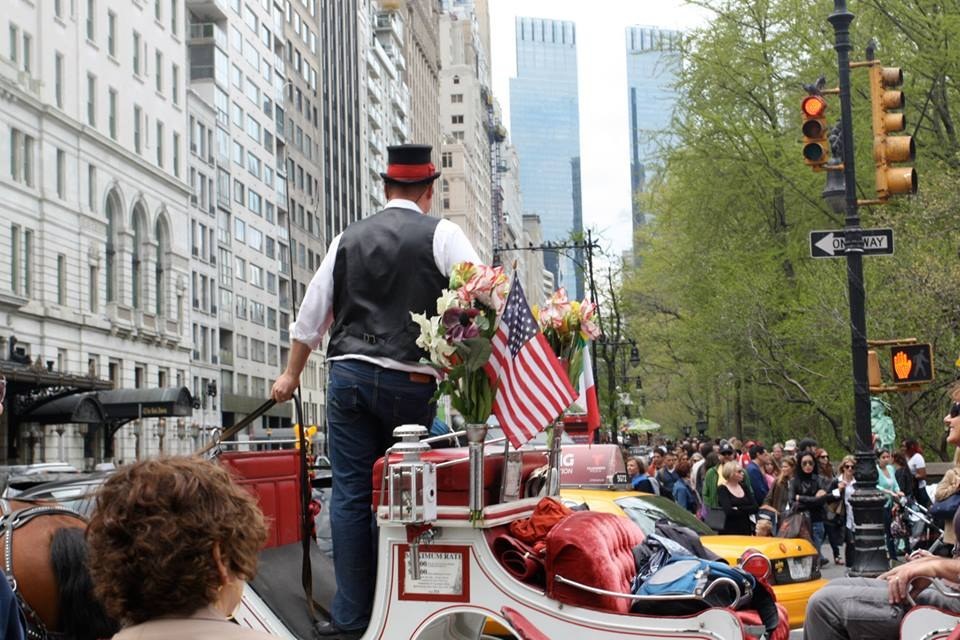 Passengers should NEVER be left alone in a carriage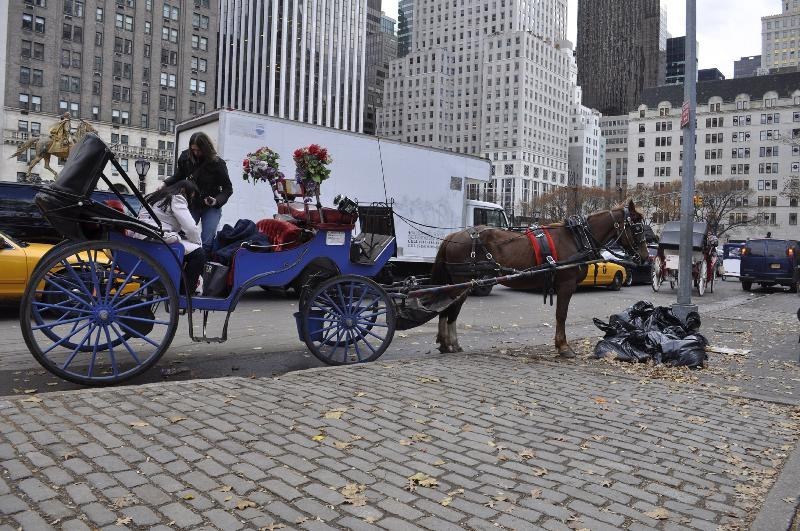 Another white washed license plate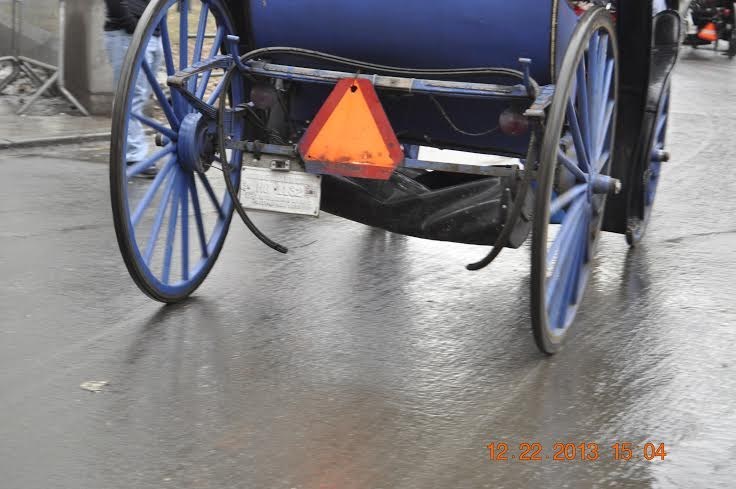 And another white washed plate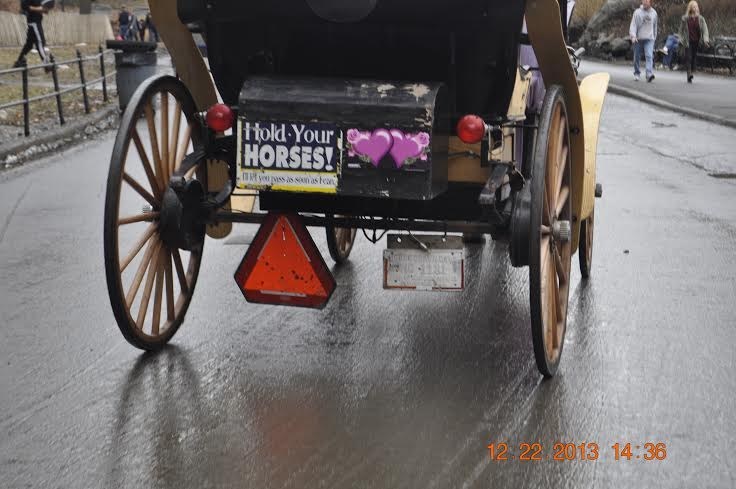 Yup! They own the road.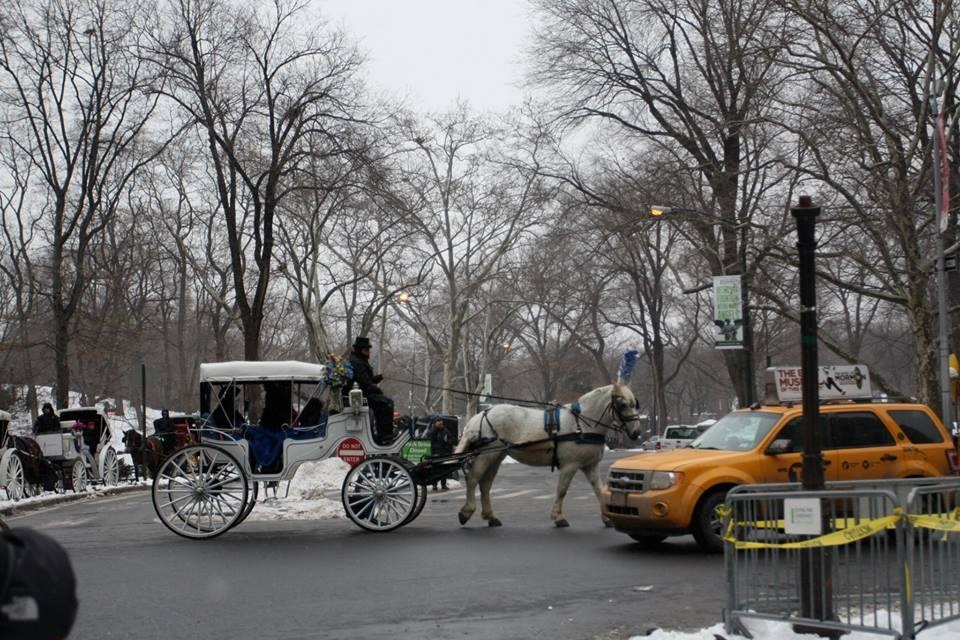 This is what they consider a stall ...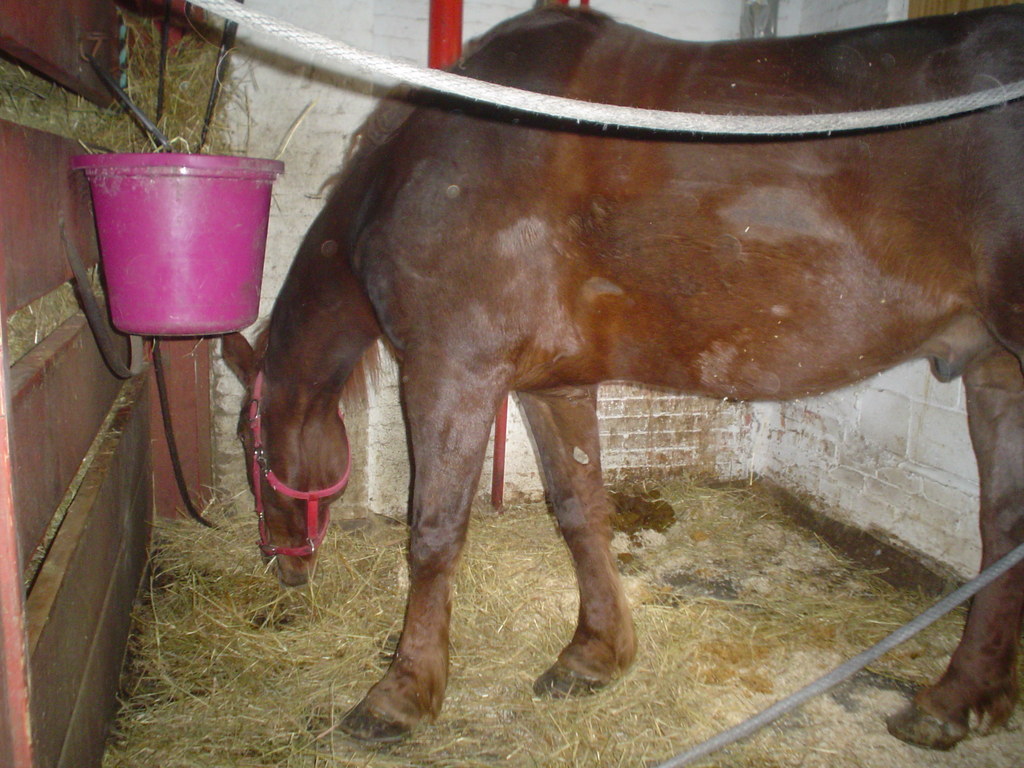 Horses access the upper stable floors by this steep ramp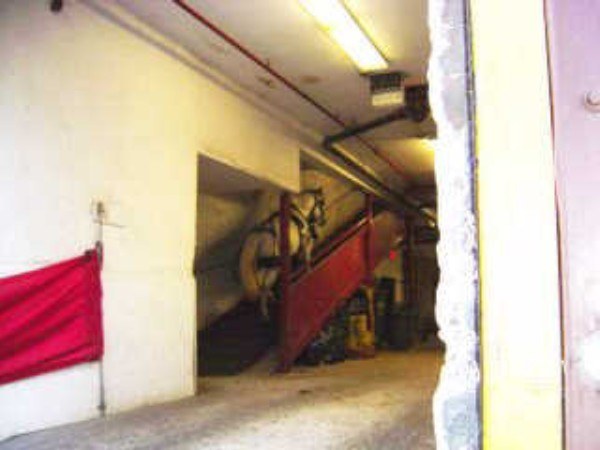 Horses are not Cars!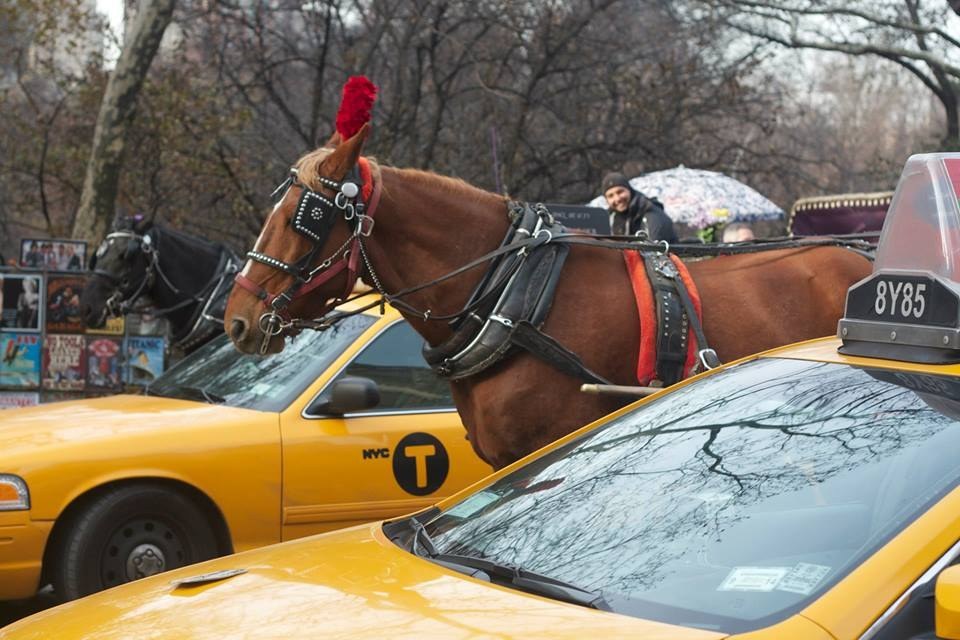 Times Square is no place for carriage horses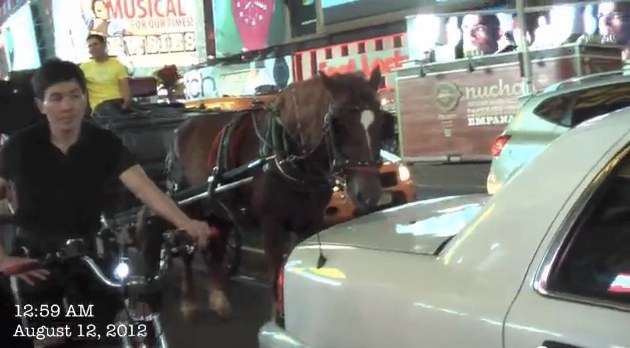 Horse trying to escape into a taxi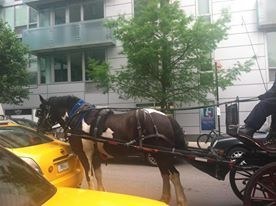 Gridlock for Horses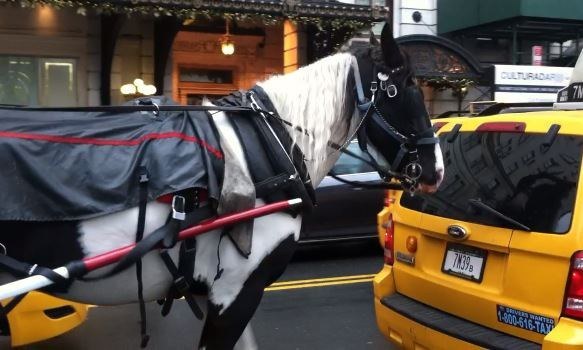 So Romantic!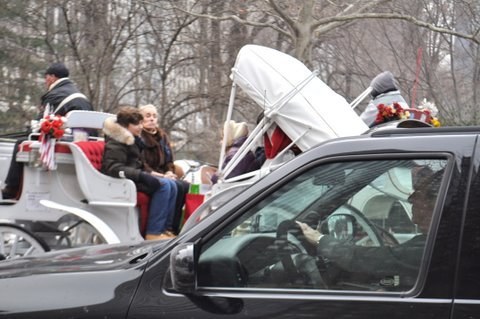 This stall is up to code relative to size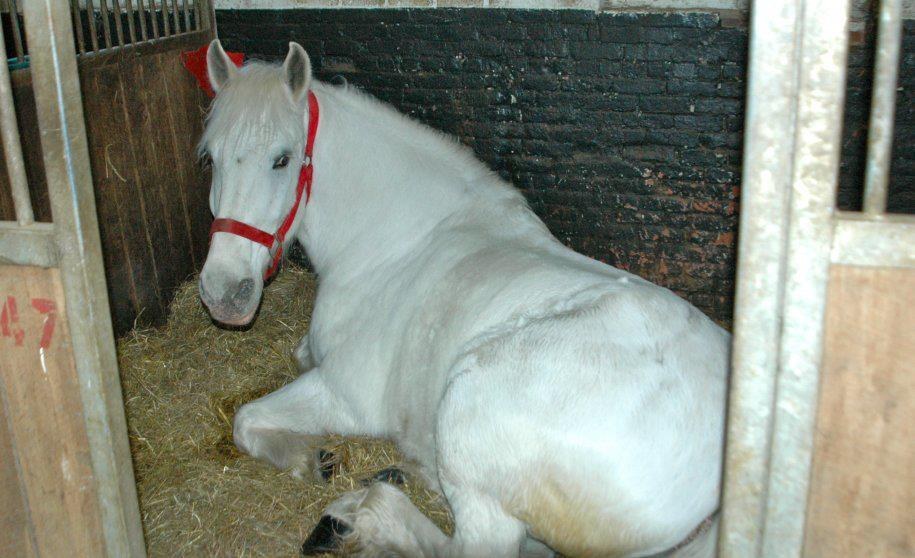 Reading while driving - keeping up with the racing forms?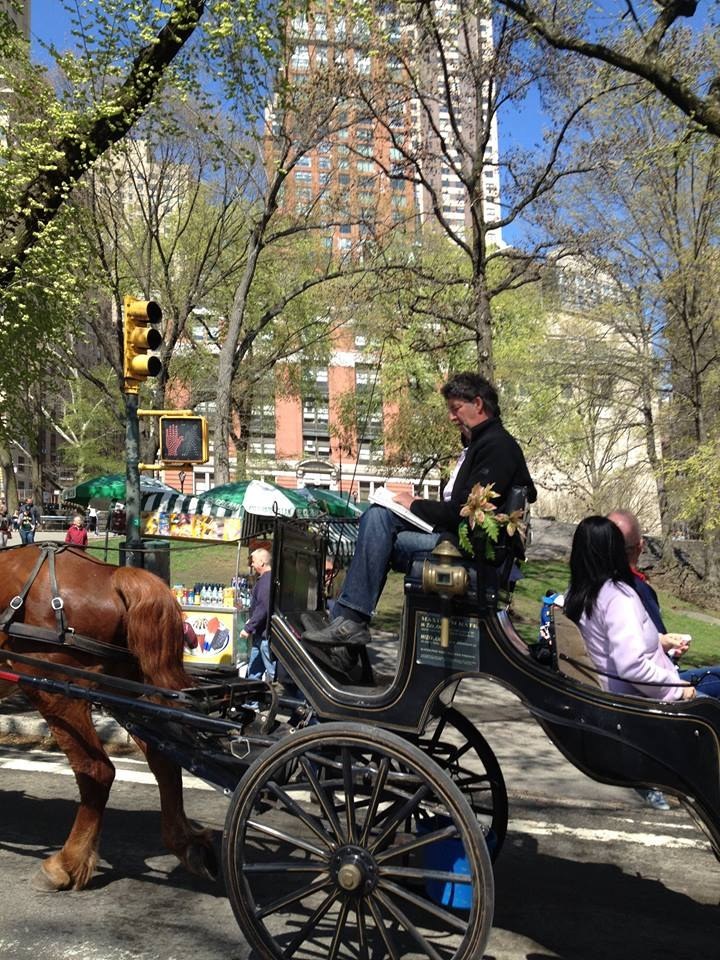 Turnout NYC style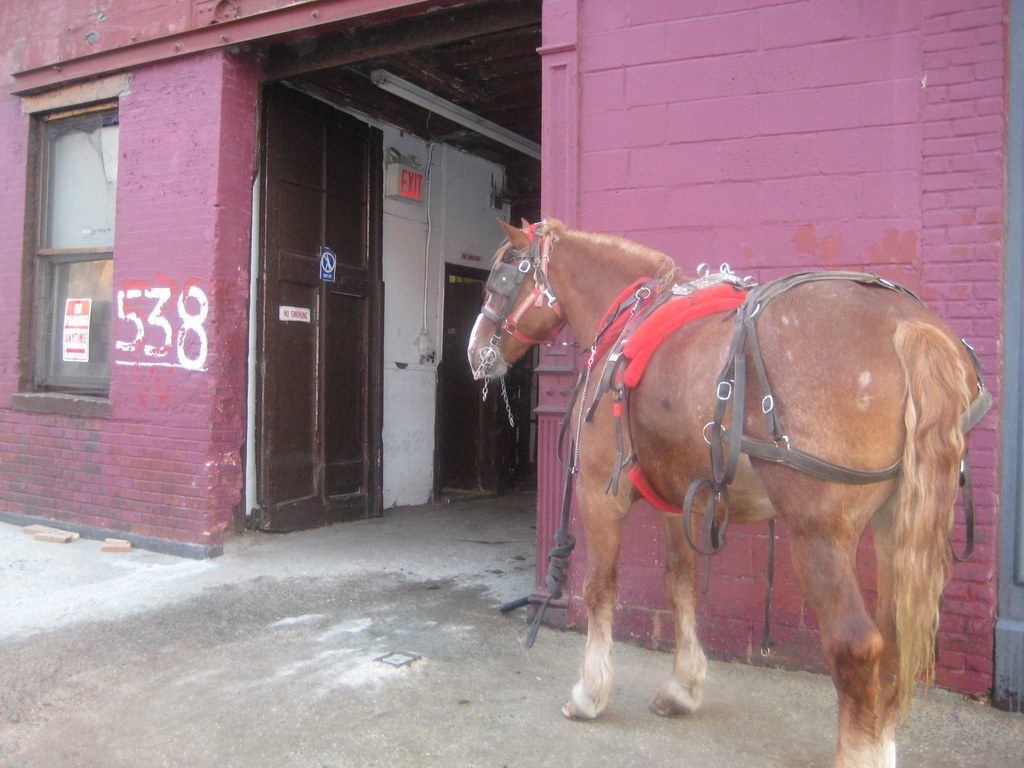 Still with the white washed license plate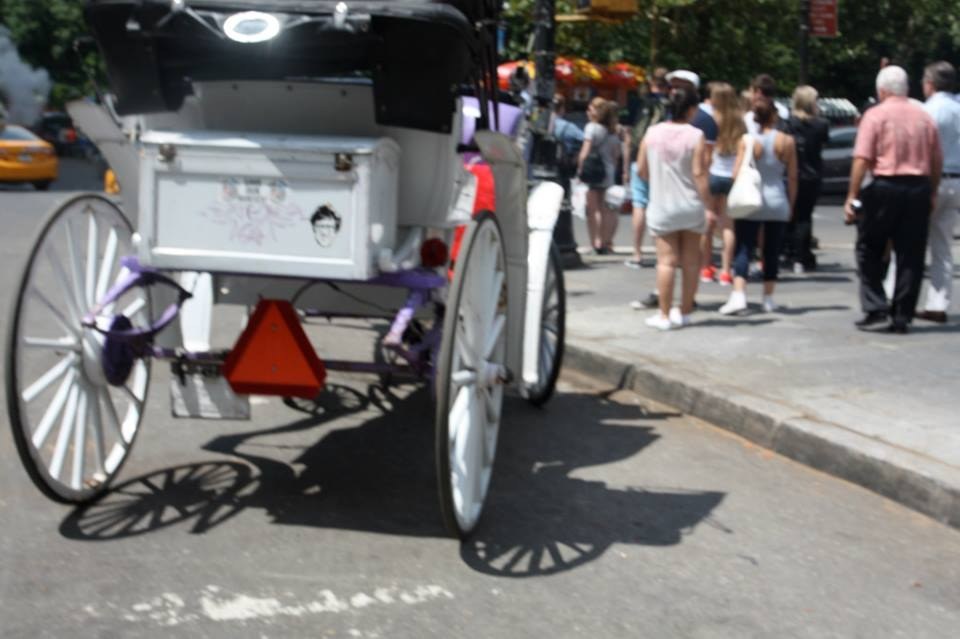 Another Illegal U-turn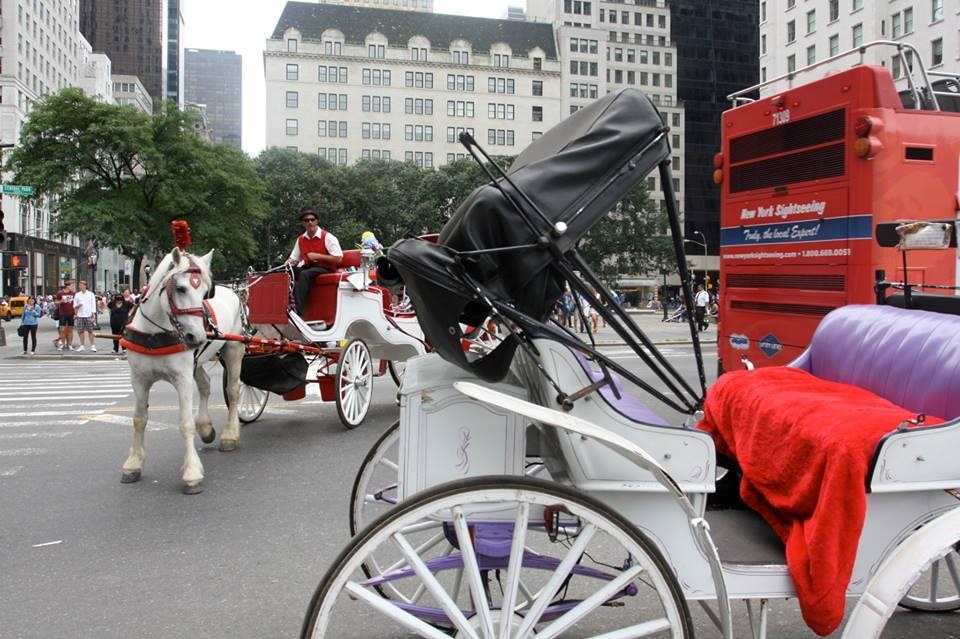 Another driver using his cell phone and being distracted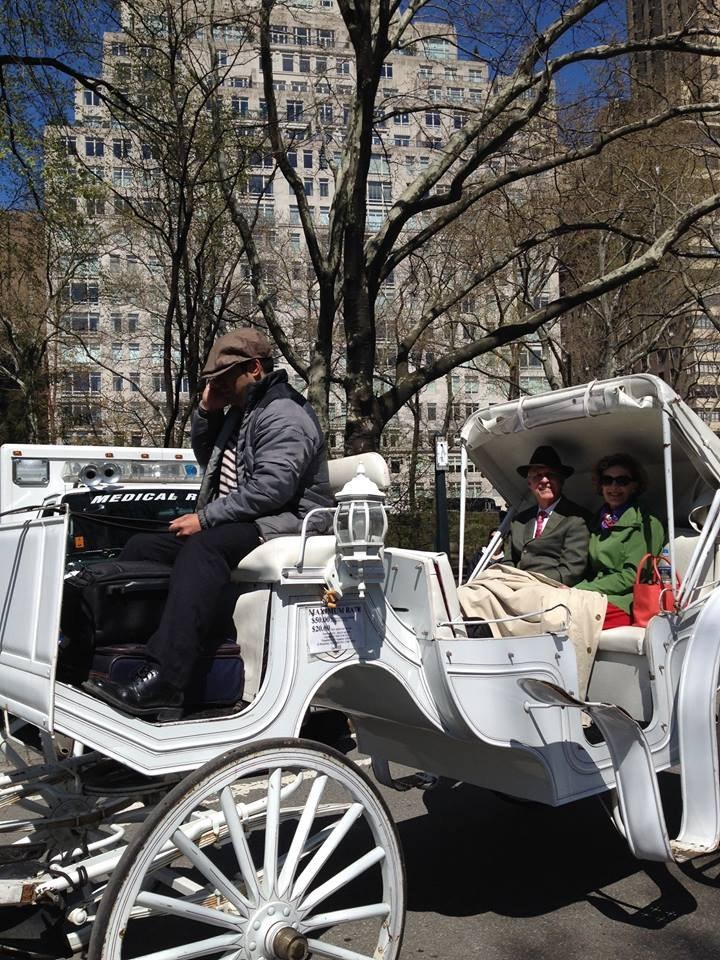 "Well made" carriage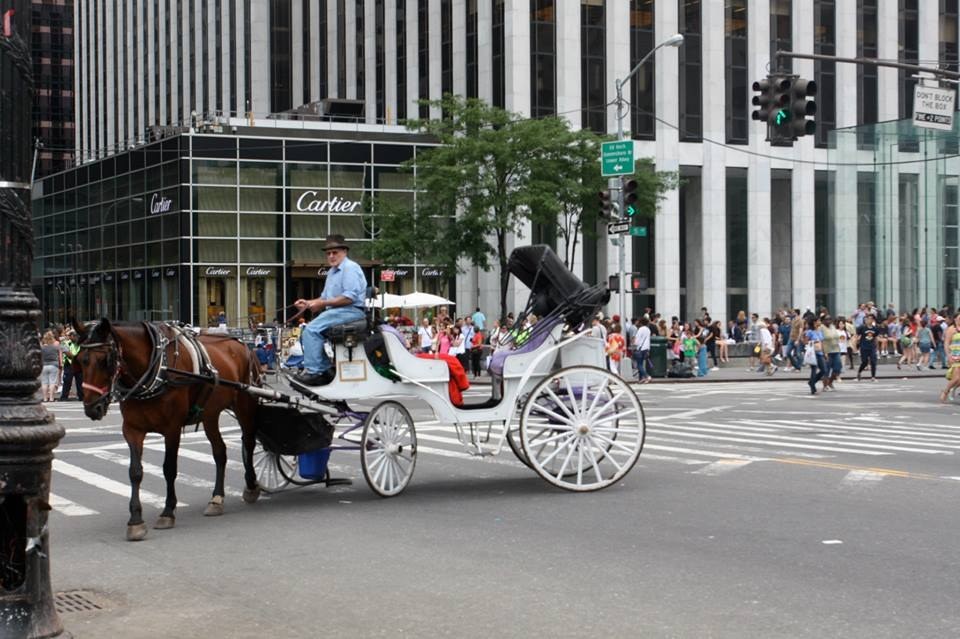 Hey - Pay Attention to the Road!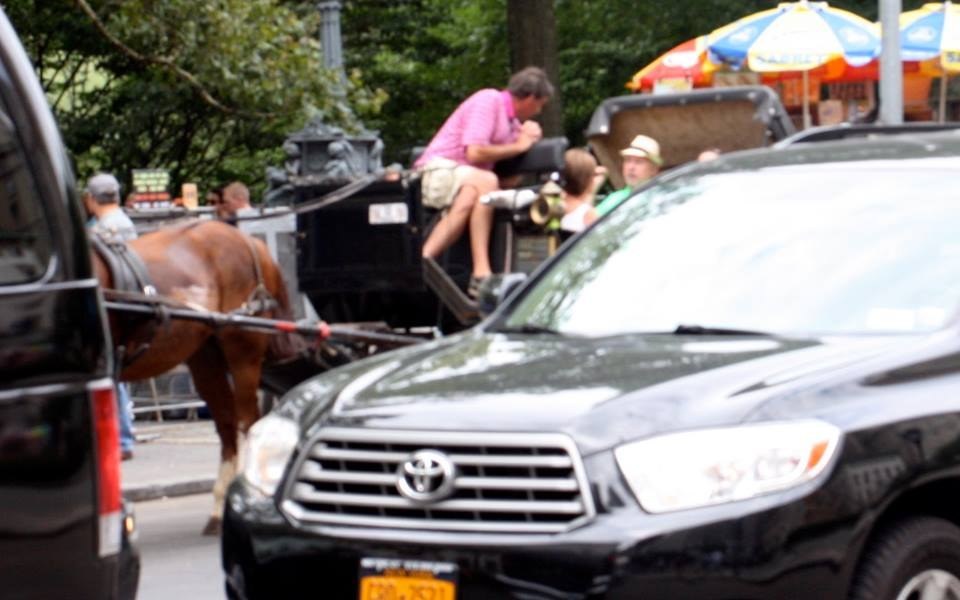 Oh My! Is there no end to his vanity - as driver takes selfie!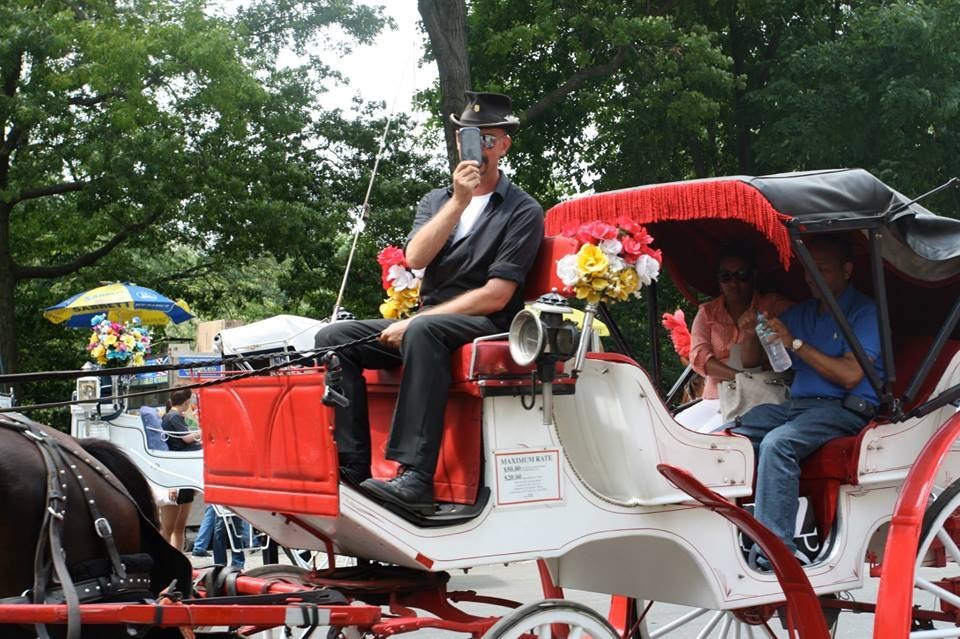 Urine and feces stains on left front leg - driver busy on iPad.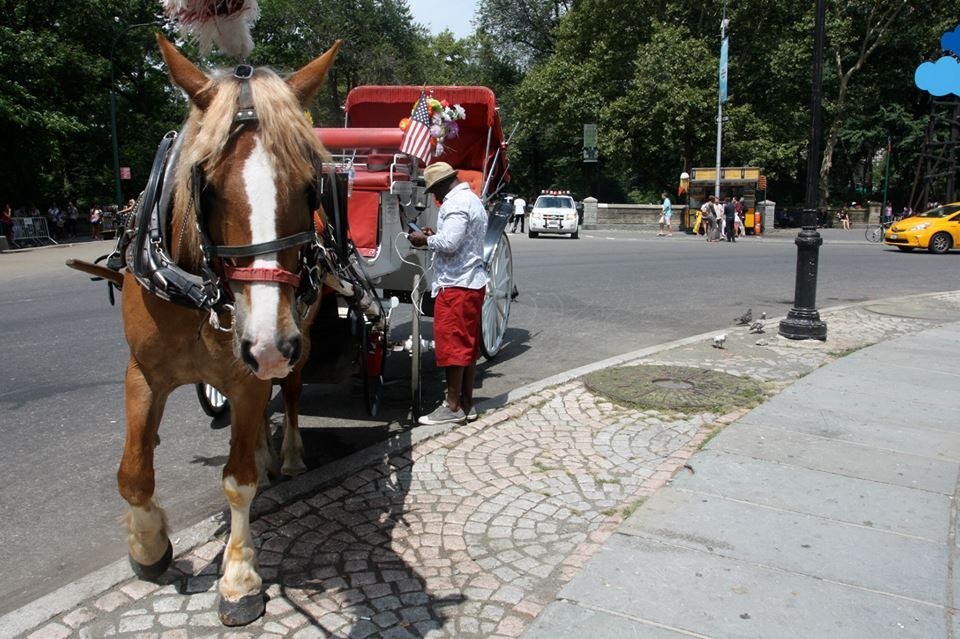 Leading the taxi parade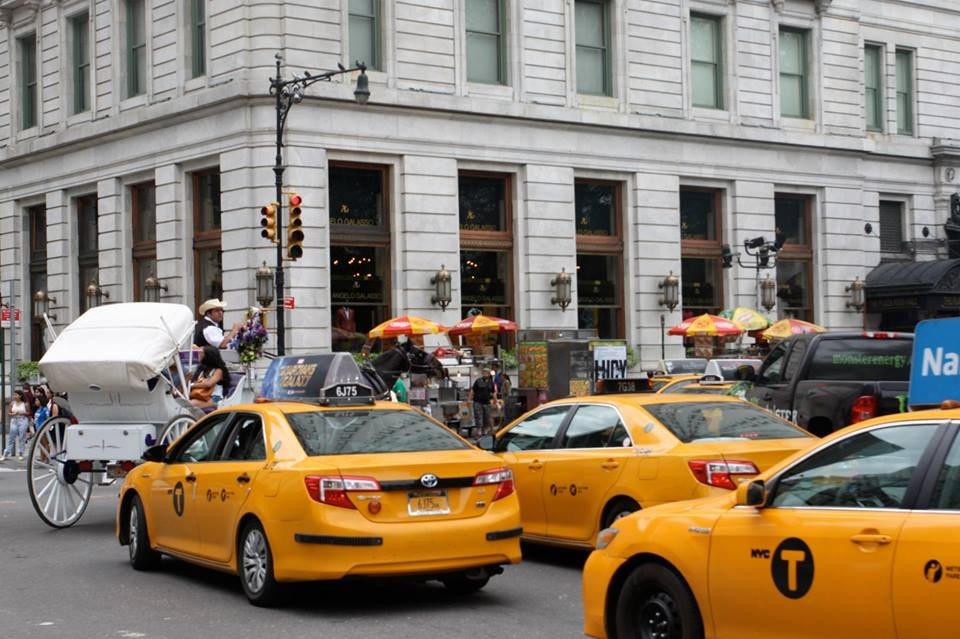 Harness Rubs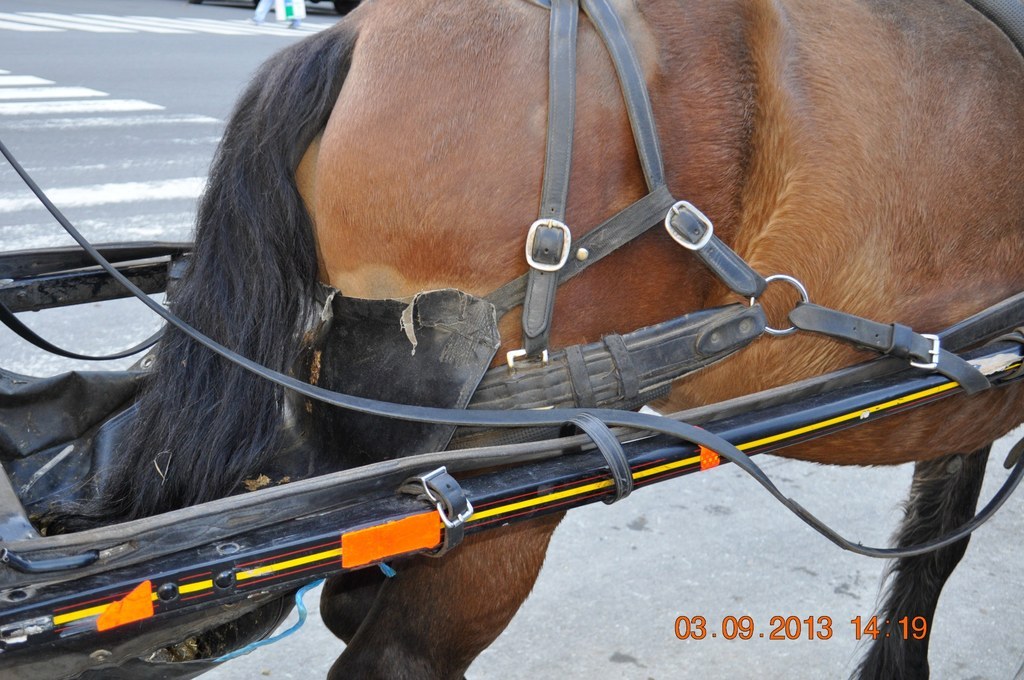 Is that a black garbage bag?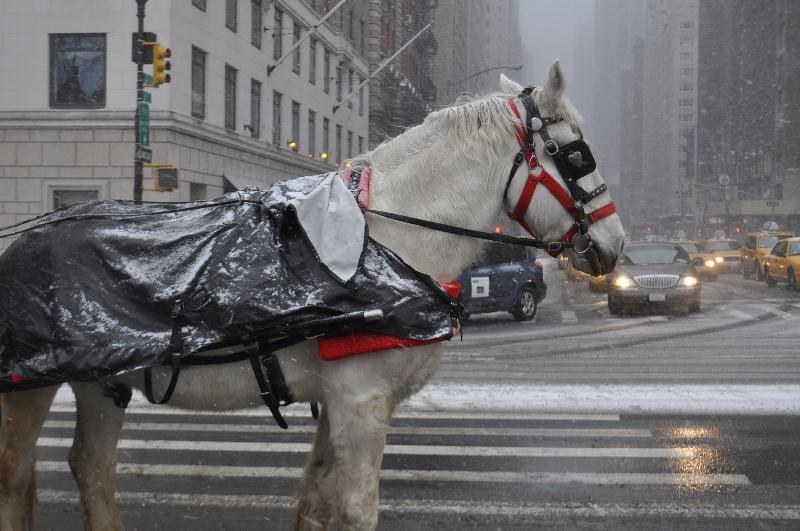 Must the driver "park" his horse in the slush!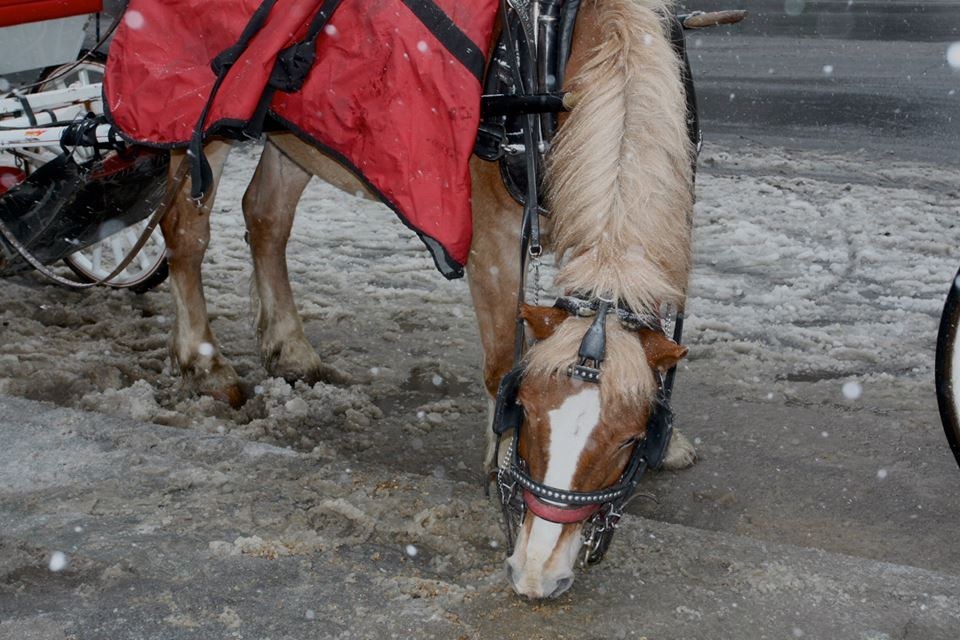 Yum! eating grains off the snow.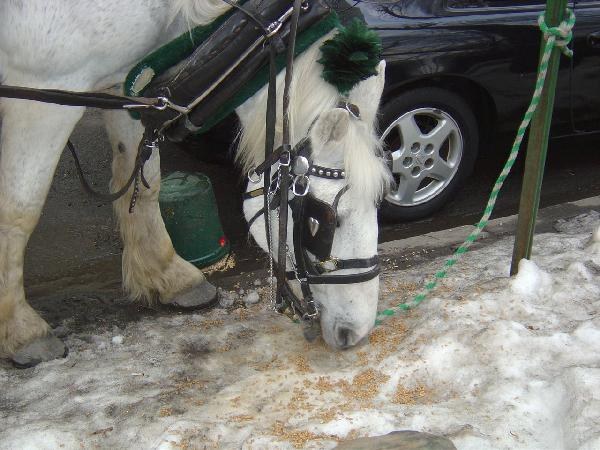 Illegal! - working horse in adverse weather conditions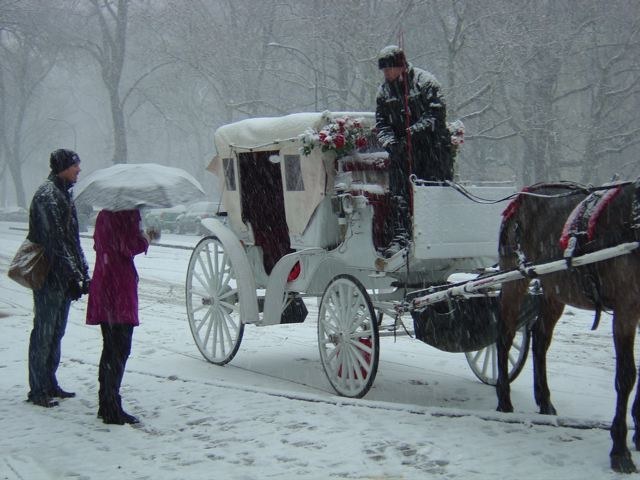 When carriage drivers make an illegal u-turn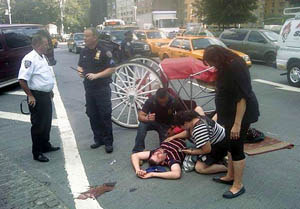 Oreo spooked and bolted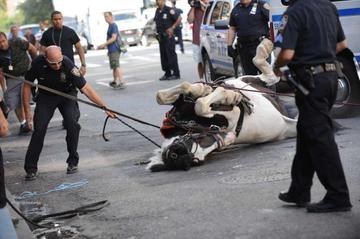 Oreo's carriage - a pile of sticks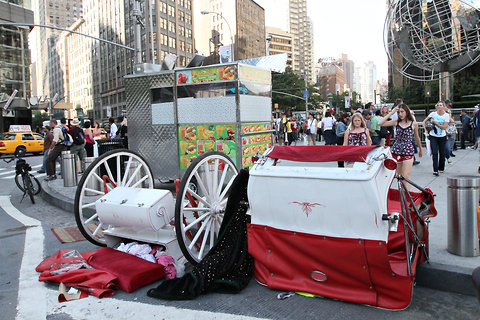 Eating filthy snow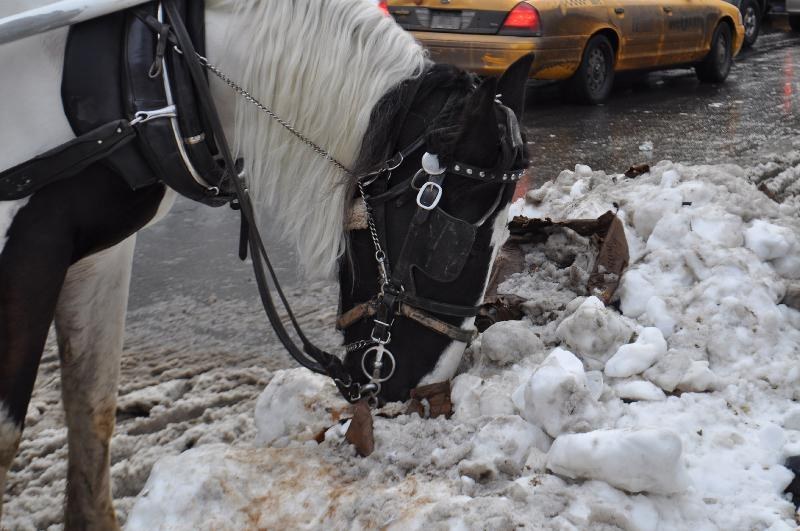 Driver and tourists ignore horse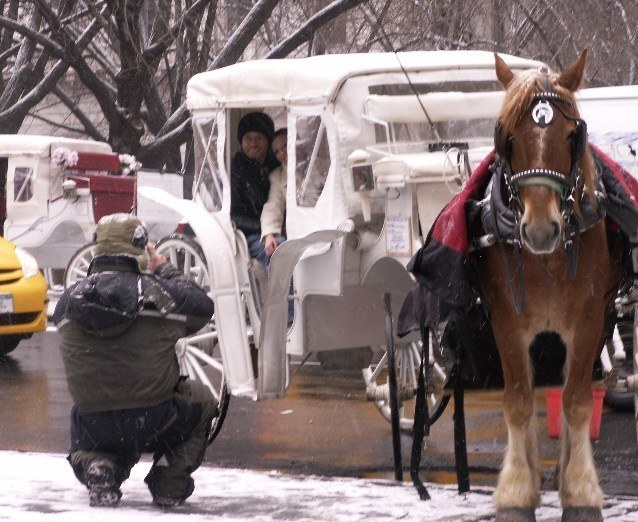 Here is one horse who wishes he was in a field grazing.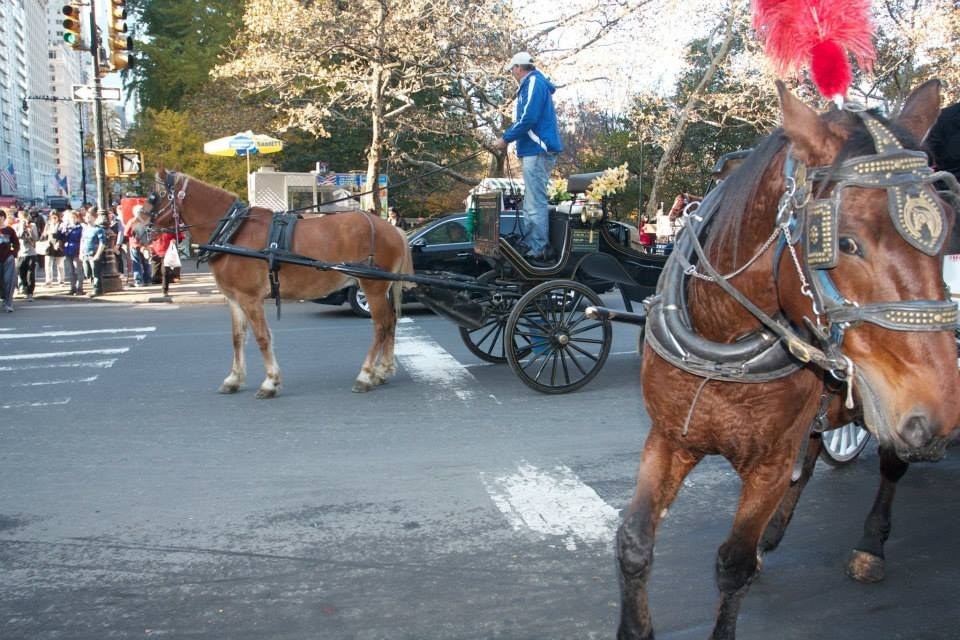 Congestion!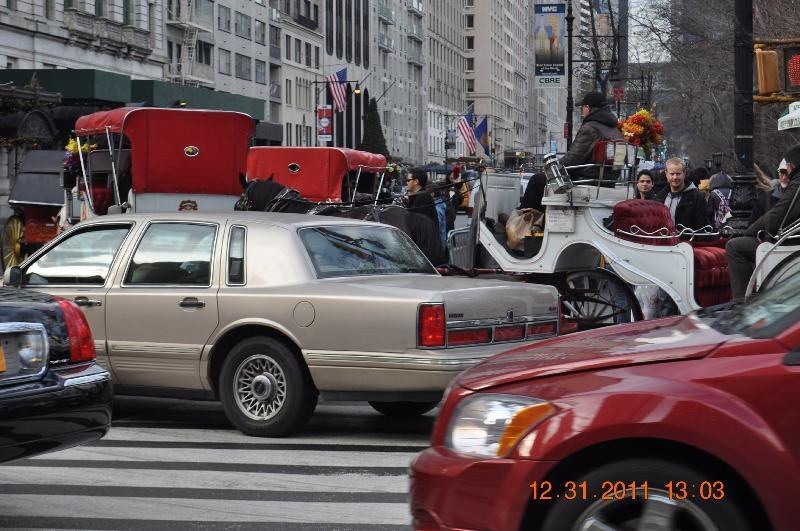 Filthy water trough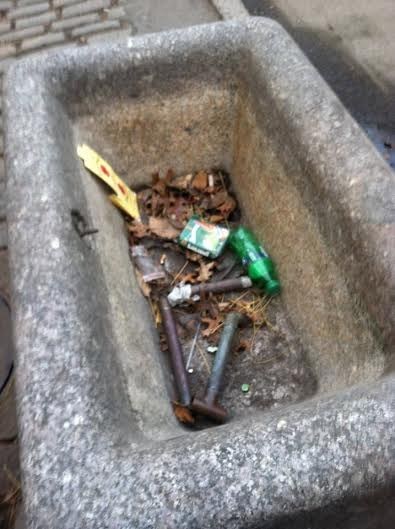 Another illegal u-turn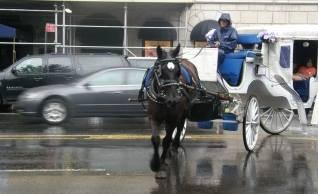 This happens when horses are overworked and exhausted.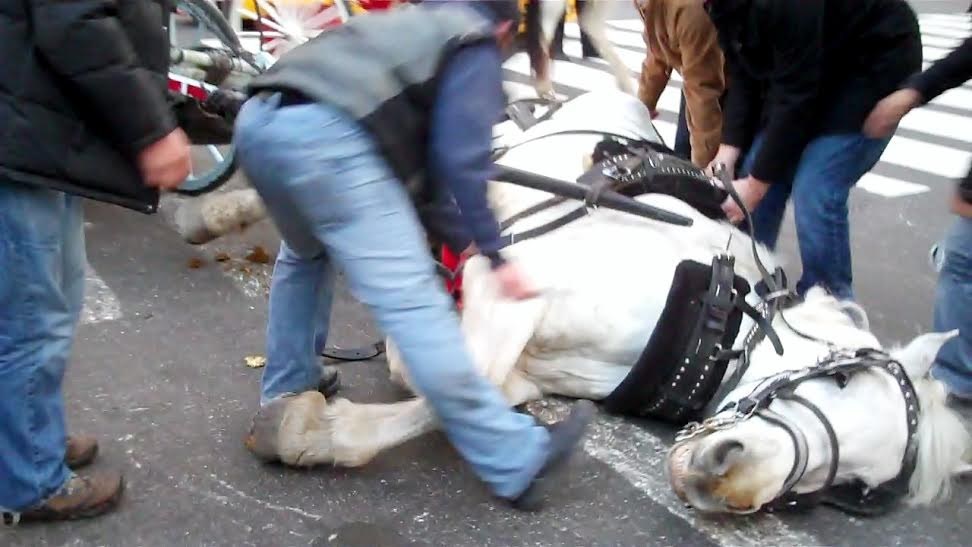 Flash was dragging passengers in the carriage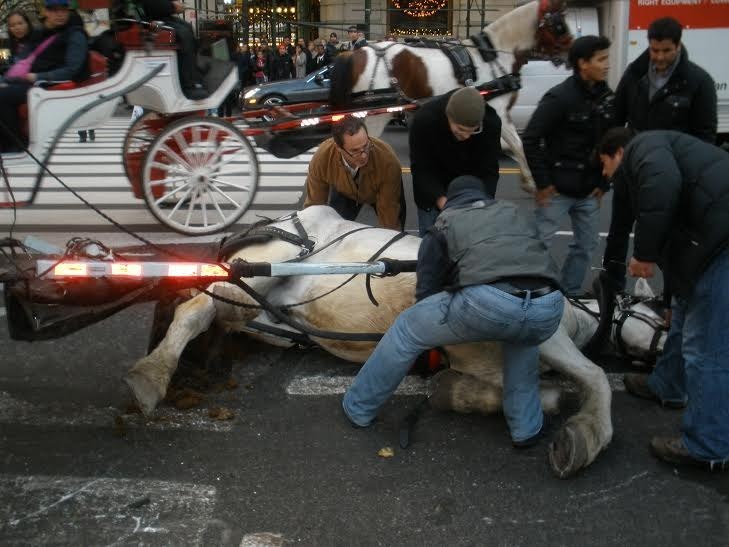 It is prohibited to work a horse during adverse weather conditions!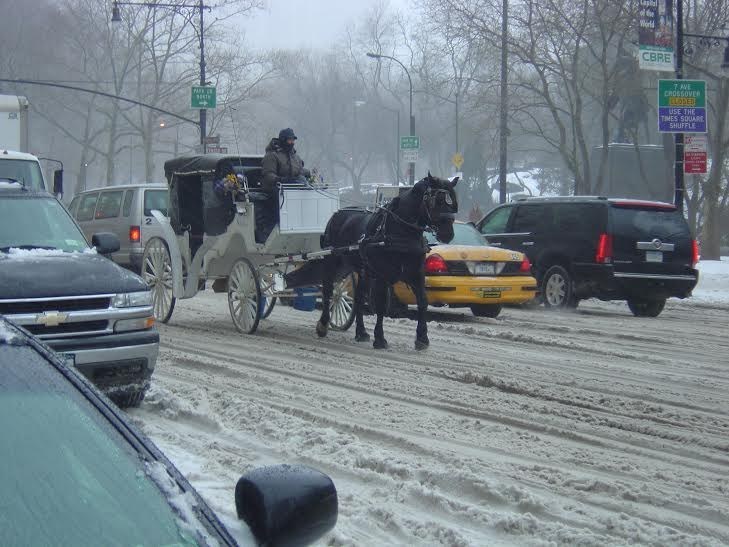 Horses are not cars!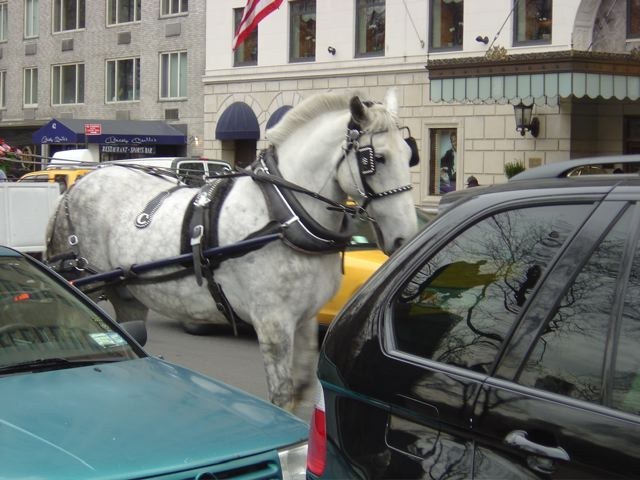 Charlie dropped dead in October 2011
Carriage and station wagon meet - horse dies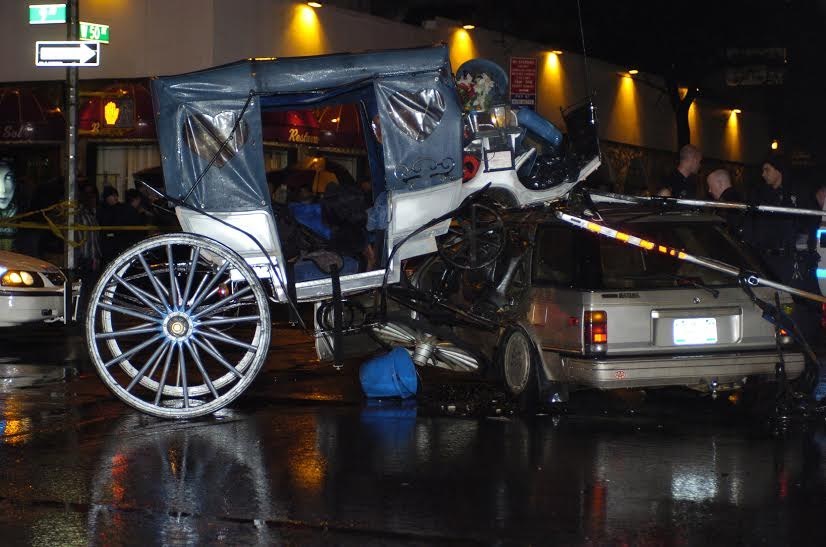 Happened in Poland - but similar accident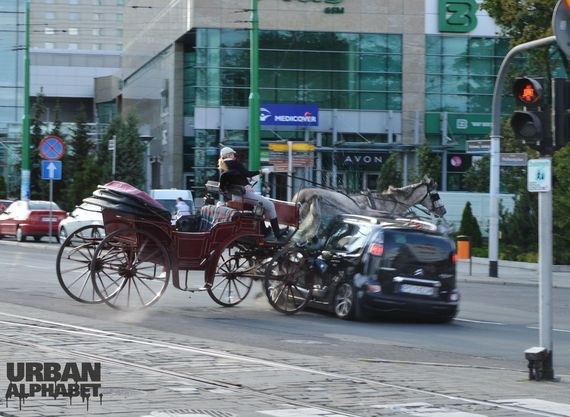 Yoo hoo - can you see me in there?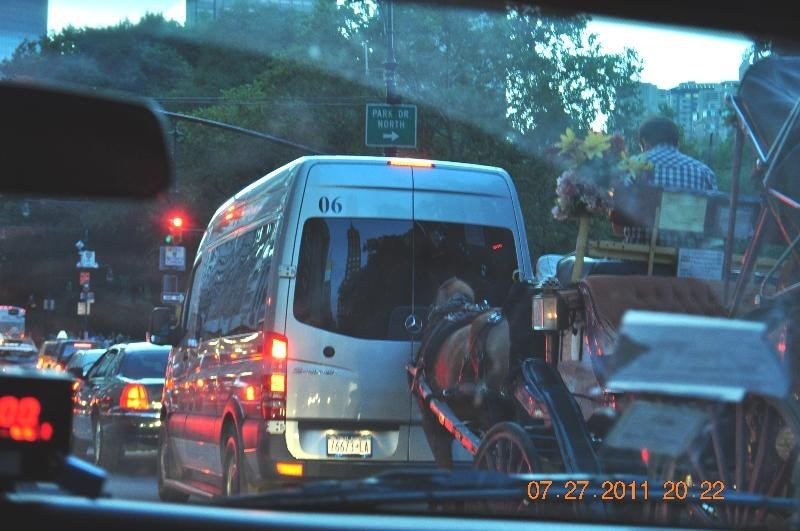 It is against the law to work horses in pouring rain.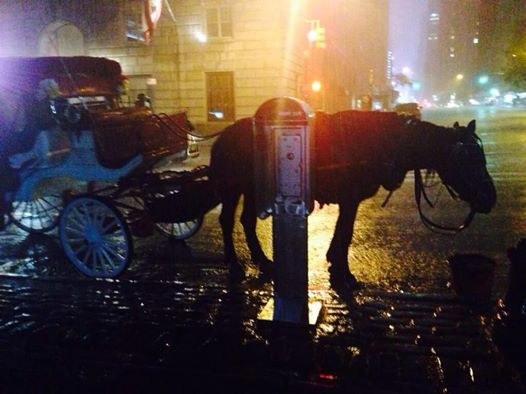 Craig's List ad for drivers - looking for a summer gig?

Unattended for 15 minutes. Illegal and dangerous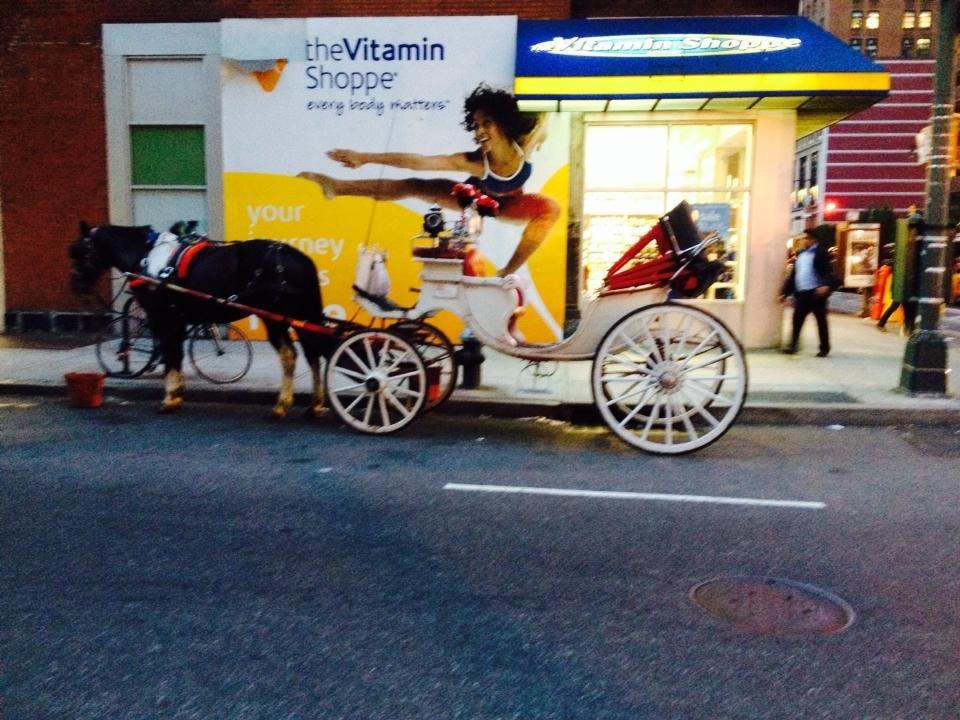 u-turn - right in front of a tour bus - Yikes! close call!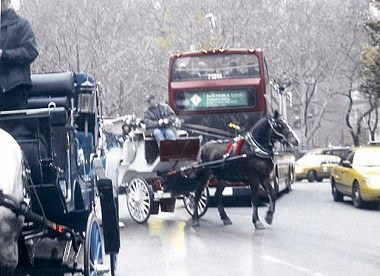 Whitey collapsed from the heat some years ago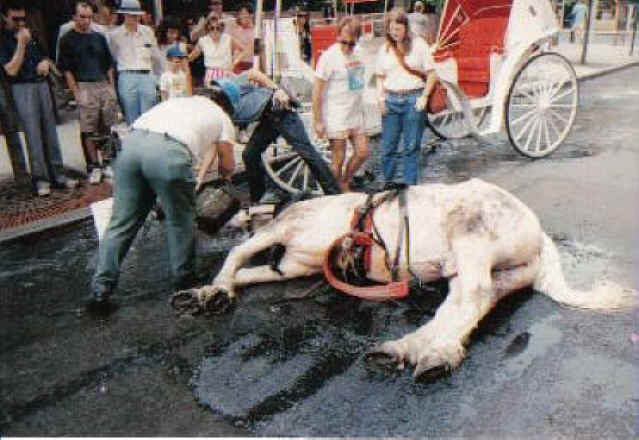 Horse put back to work after he stumbled and fell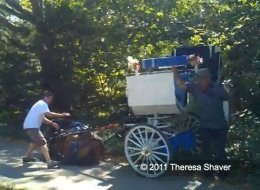 Accident on Central Park South with Bud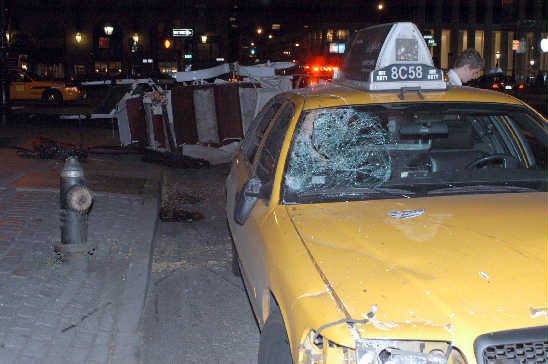 Pile of sticks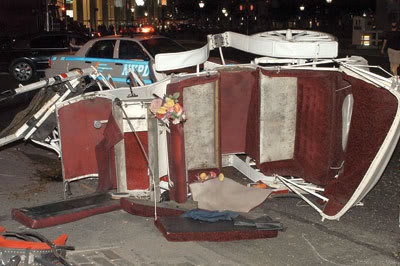 Bud was the horse who was involved in the accident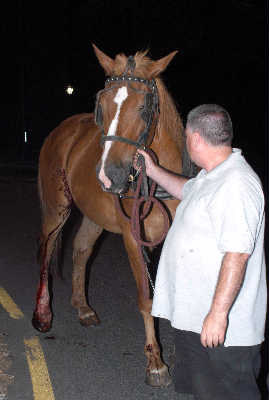 Carriage hit in rear by taxi - Central Park South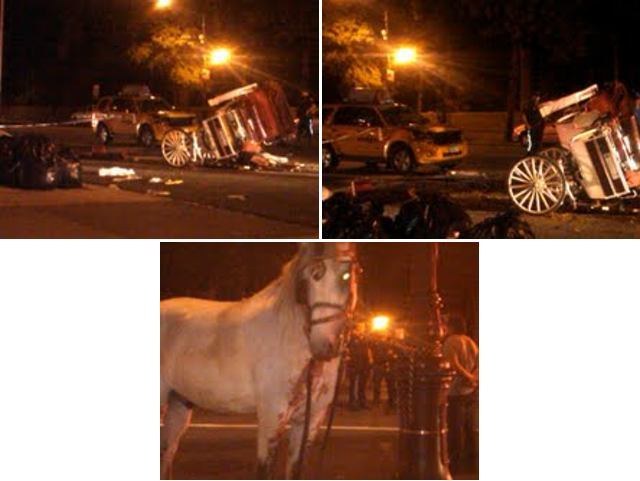 Wedding carriage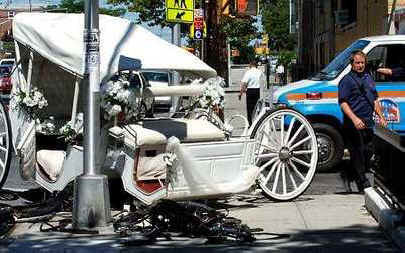 Chris spooked at Columbus Circle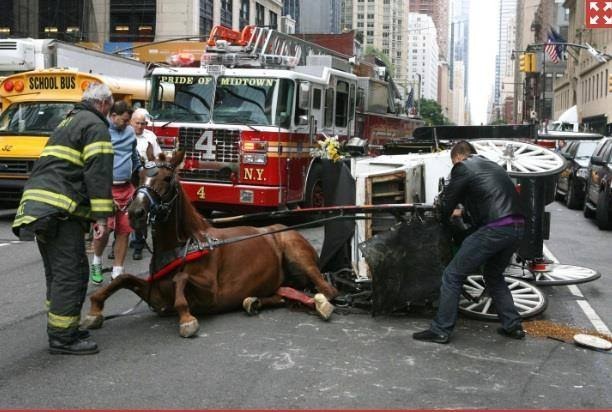 Juliet dropped dead in 2006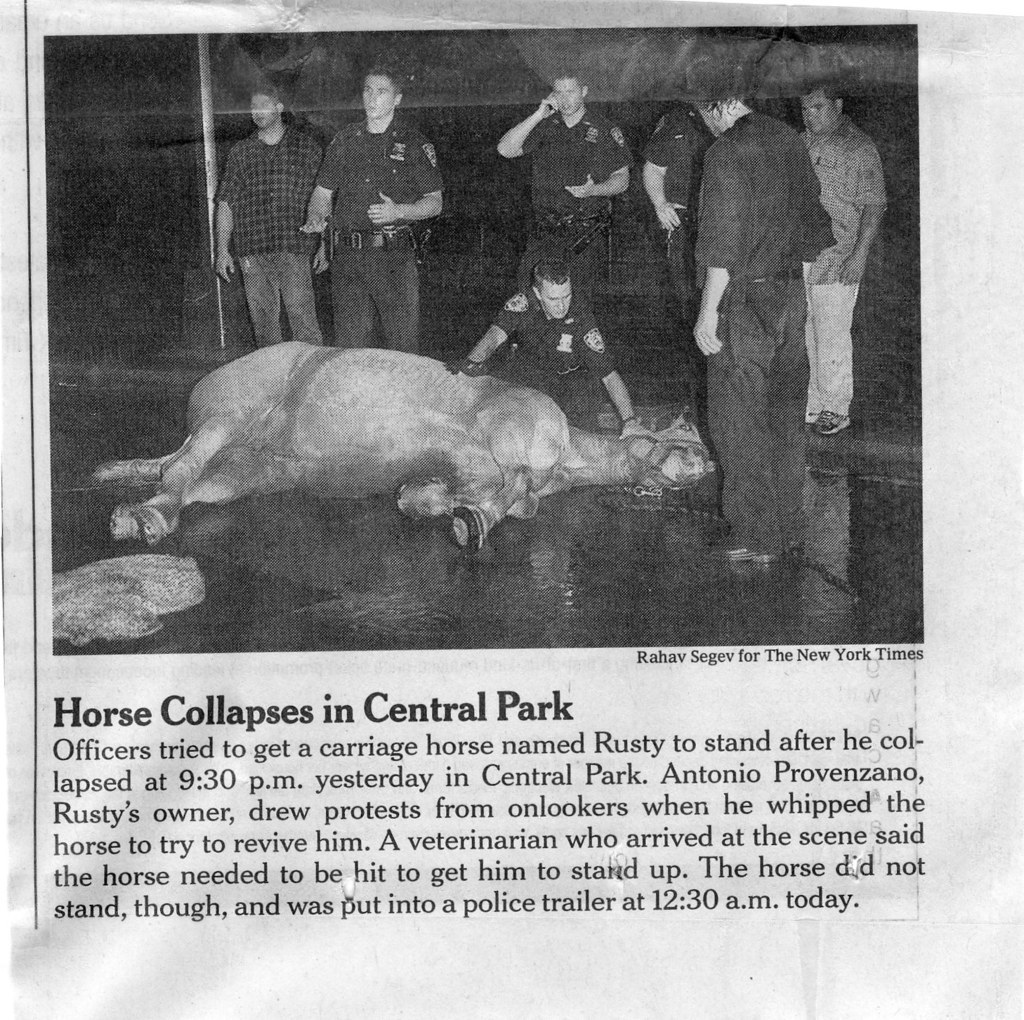 Pity the Poor Horses!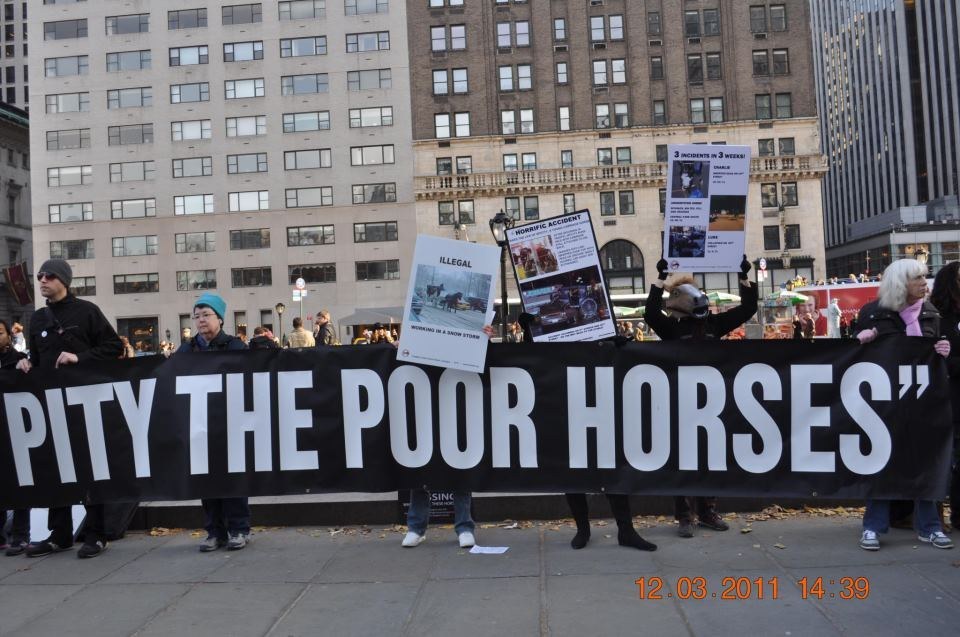 Says it all!