EMAs I went to the EMAs last night and watched from the audience. Here's what I saw. Well, that's what you get when Nicki Minaj hosts. Her anaconda don't want none, unless she got some talking points, hun. This was really quite delightful.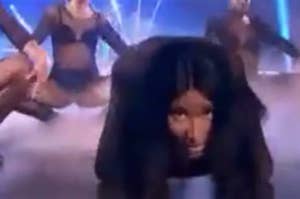 It really was quite something. The incredible meeting occurred at the MTV EMAs. Well the event was being held in Glasgow.
'Twas quite the star studded affair.