Last night, it appears 50 Cent had a member of his entourage rob a member of a rival rap group while he was performing at Hot 97's Summer Jam.
Rapper Fabolous can be seen in the foreground, while the man with the chain wears a white t-shirt and a Yankees cap.
Gawker reports the victim of the assault to be a rapper named Slow from the duo Slowbucks, who seemingly got on 50's bad side after posting this photo with his estranged son on Instagram:
Whether that was the reason for the altercation or not, one thing's clear...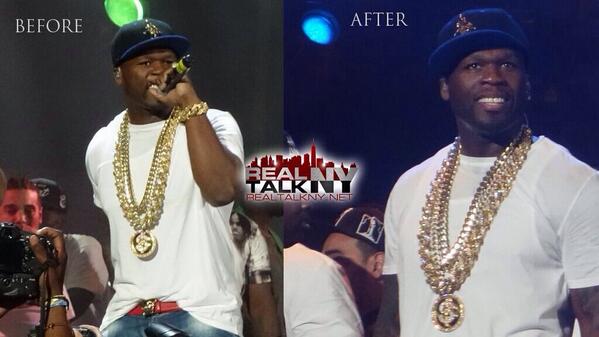 Don't mess with 50's camp.
50 Cent stopped by The Angie Martinez Show on Hot 97 yesterday, and addressed the incident in vague terms. When Martinez asked if he didn't see the commotion behind him, 50 responded, "Yeah, I didn't. I was performing. I see smiling faces. I'm watching the crowd, the energy is so amazing."
BuzzFeed has reached out to 50 Cent's camp for more information but has not yet received comment.