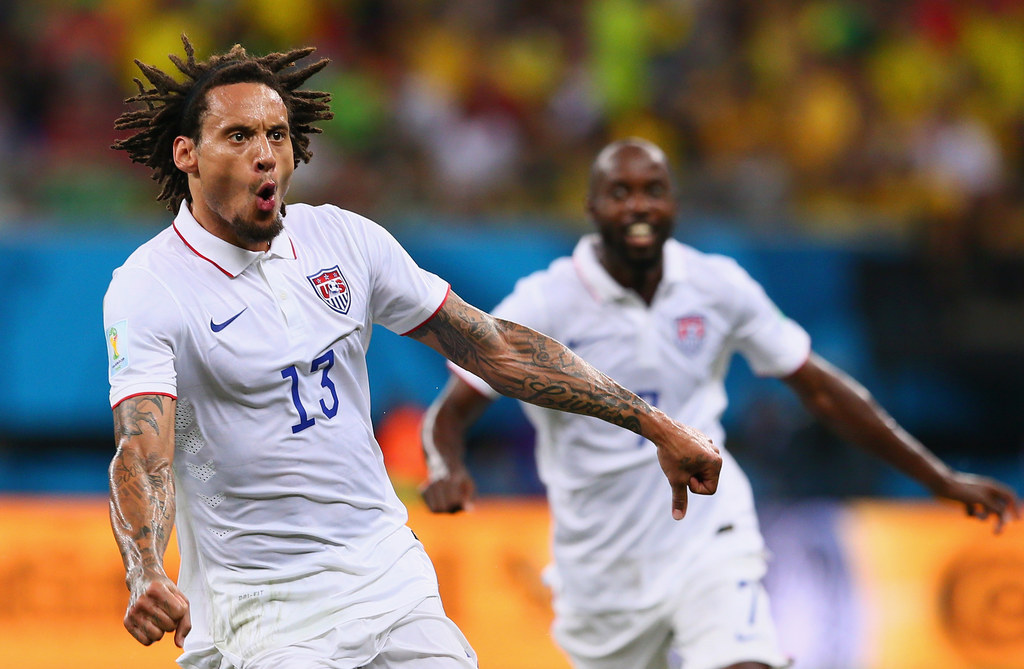 Updates
FINAL: United States and Portugal draw 2-2.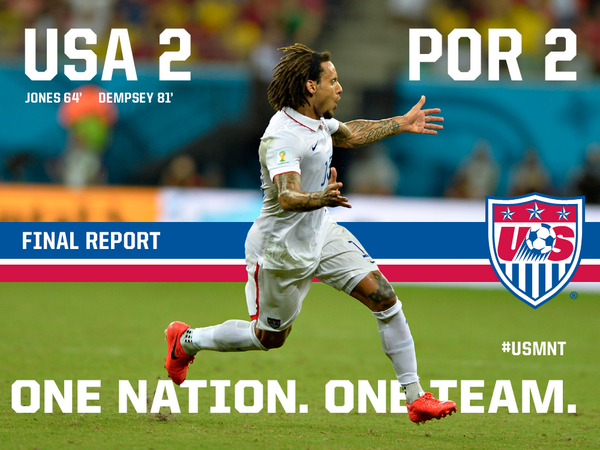 Omar Gonzalez on for Zusi in the 91st minute. Clint Dempsey subbed out for the United States in the 87th minute. Chris Wondolowski Jermaine Jones issued a yellow card in the 75th minute after a hard tackle. Ronaldo's reaction after being whistled for offsides in the 72nd minute. Still tied 1-1. Michael Bradley misses a wide open shot at an open net in the 56th minute. Back on the pitch and ready to go for the second half!
William in for Portugal after halftime adjustments. HALFTIME: Portugal leads the United States 1-0 after a 5th minute goal by Nani. The referee called for a "cooling break" in the 40th minute, which can be done if the temperature is over 89.6 degrees. The United States possessing the ball well and getting plenty of chances at goal. Portugal still leads 1-0 with around 10 minutes left in the half. The referee letting a lot of contact go in the match so far. Portugal still leads 1-0 in the 30th minute. Through the first nine minutes of the match, the USA did not control the ball in Portugal's half.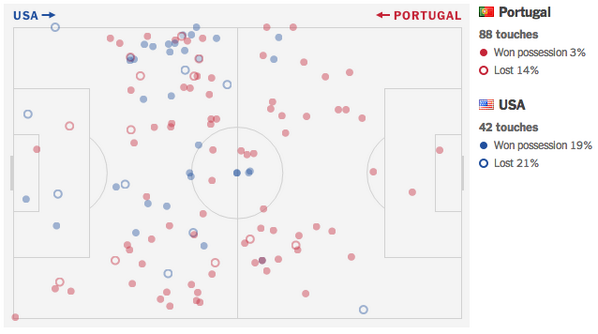 Clint Dempsey sends a free-kick JUST over the cross bar in the 13th minute.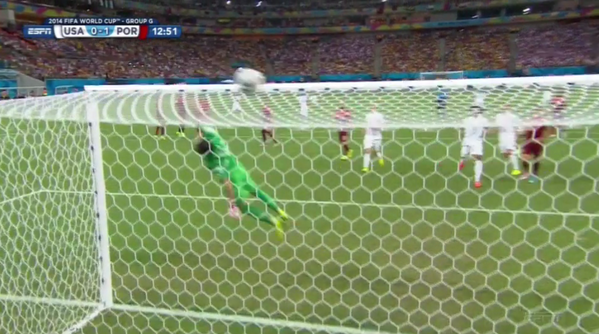 We're underway between USA and Portugal! The center official for tonight's match with be Nestor Pitana from Argentina.
The teams are taking the field in Manaus, Brazil. Here are the teams that are currently set to advance through to the Round of 16.
Fans gather in Rio at the FIFA World Cup Fan Zone ahead of the USA and Portugal match.
Portugal starting line-up from ESPN: United States starting line-up from ESPN:
Group G scenarios from ESPN: Cristiano Ronaldo WILL start for Portugal — after a week-long speculation surrounding a knee injury.
The United States will opt for a 4-5-1 formation versus Portugal.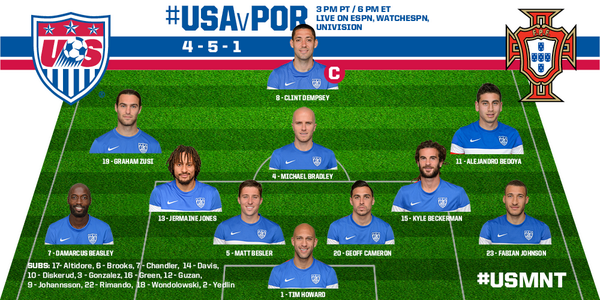 United States fans gather in Rio to watch the USA vs Portugal match. The United States' bus shown by ESPN before traveling to the stadium. Portugal will try to bounce back after a 4-0 loss versus Germany last week. The United States is coming off a 2-1 win over Ghana last week in their opening group match. Current standings of Group G before kickoff of the United States and Portugal match.