Leafly, which is basically the "Yelp for weed," ran this full-page advertisement in New York Times' Sunday edition, becoming the first-ever marijuana ad to run in the newspaper.
The advertisement focuses on addressing the way medical marijuana can help treat various medical conditions, along with featuring their "Just Say Know" tagline.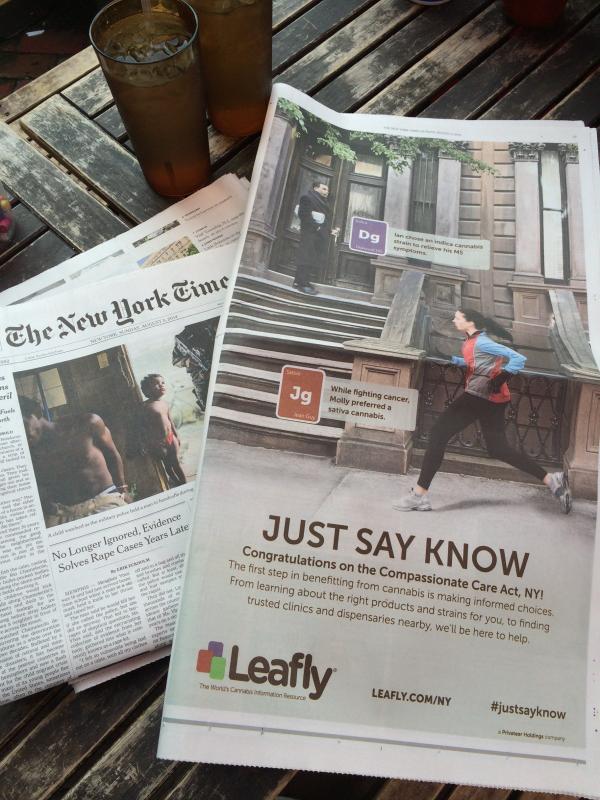 Leafly hopes to be taken seriously and aims to be a "reliable, mainstream information portal" that isn't bogged down by stoner stereotypes, according to a blog post on their website.
"We want to help New York patients learn about cannabis and make responsible and informed consumer choices about the product best suited for their medical conditions. Patients need a reliable, mainstream information portal about cannabis that is free of classic stoner stereotypes, and we truly believe that Leafly is the resource for them."
The review-based website, along with the app, allows consumers to rate and comment on various strains of pot. The site also allows users to search, find, and rate, marijuana shops around them.