This is Selena Quintanilla: Beloved singer, performer, and beauty icon whose legacy has held strong for decades.
Back in February 2015, an online petition was created to have MAC Cosmetics honor Selena with a makeup line for the 20th anniversary of her passing away.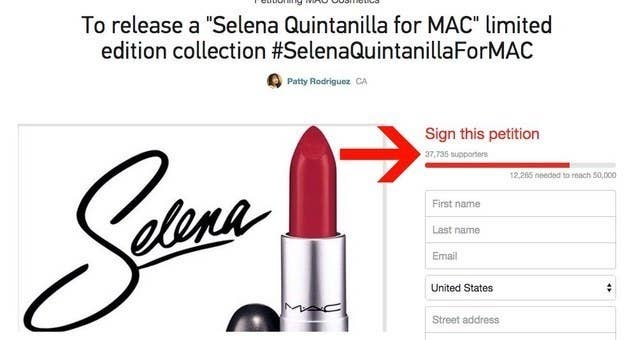 Then, in July 2015, MAC answered the call and announced a forthcoming collection dedicated to the singer.
People lost their collective shit and the anticipation was at an all-time high.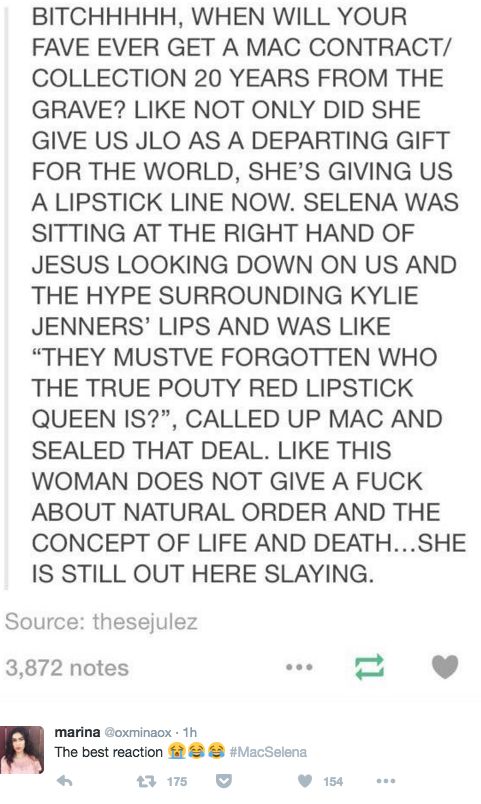 Well, fam, after a year and a half, IT'S FINALLY HERE!!!! We got a sneak peak of the MAC Cosmetics Selena collection to show you exactly what the makeup looks like before it's available for purchase.
Four BuzzFeed editors — Anjali, Sarah, Daniela, and Essence — tested the makeup before anyone else.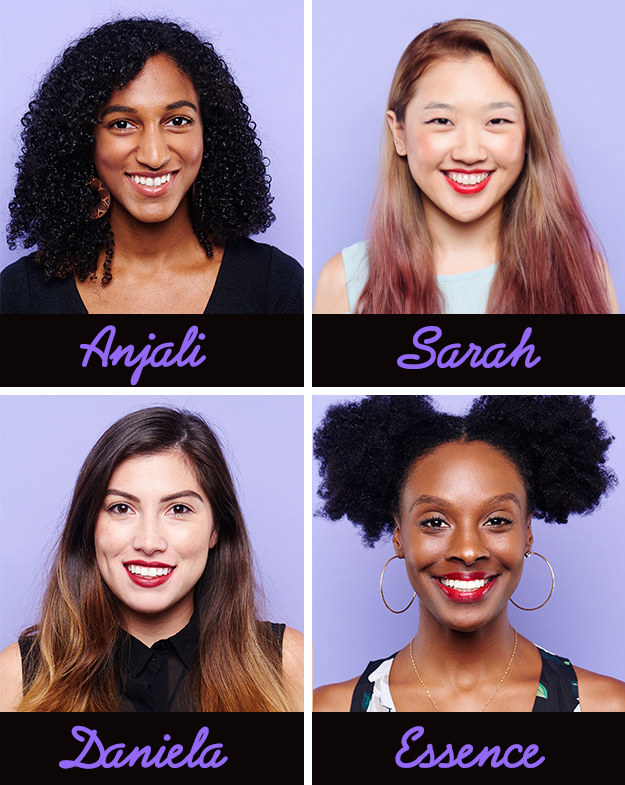 First up, the hero product we've all been waiting for: Selena's signature lipstick shades.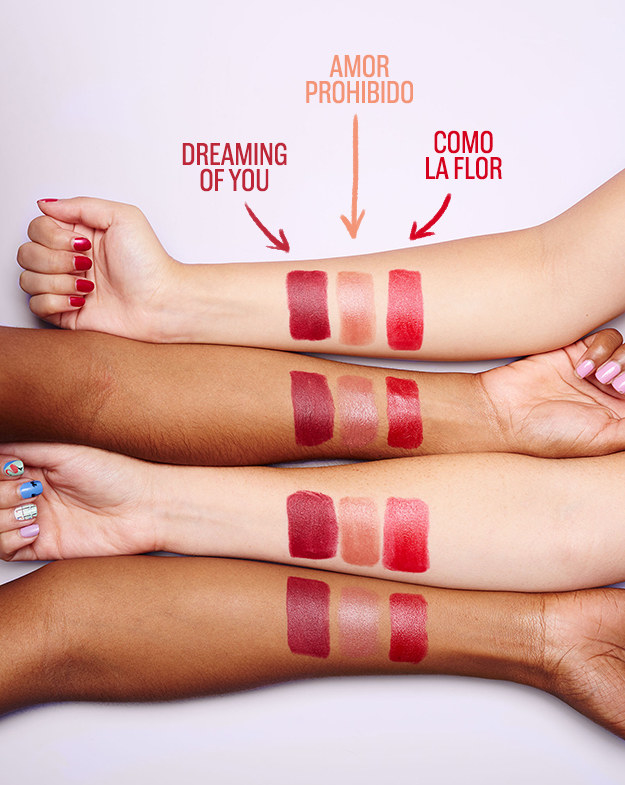 Como La Flor is a muted cherry that really embodies Selena's signature red lip color. This one's going to sell out quick, dudes.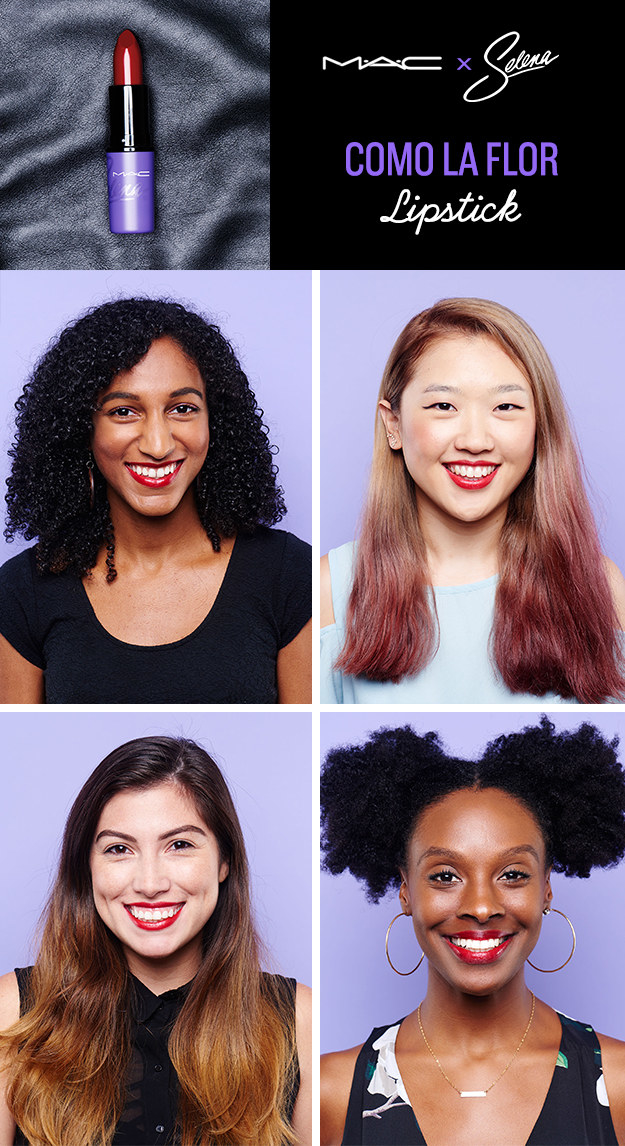 If you want your lips to look like a cute lil' glazed donut, go for this pinky-taupe shade called Amor Prohibido.
Dreaming of You has a matte finish. It's the kind of deep wine color that doesn't give you the bullshit feeling of "I wish I could pull that off" because you know you can.
One more time for the cheap seats in the back! Here's a close up look at the lipstick colors.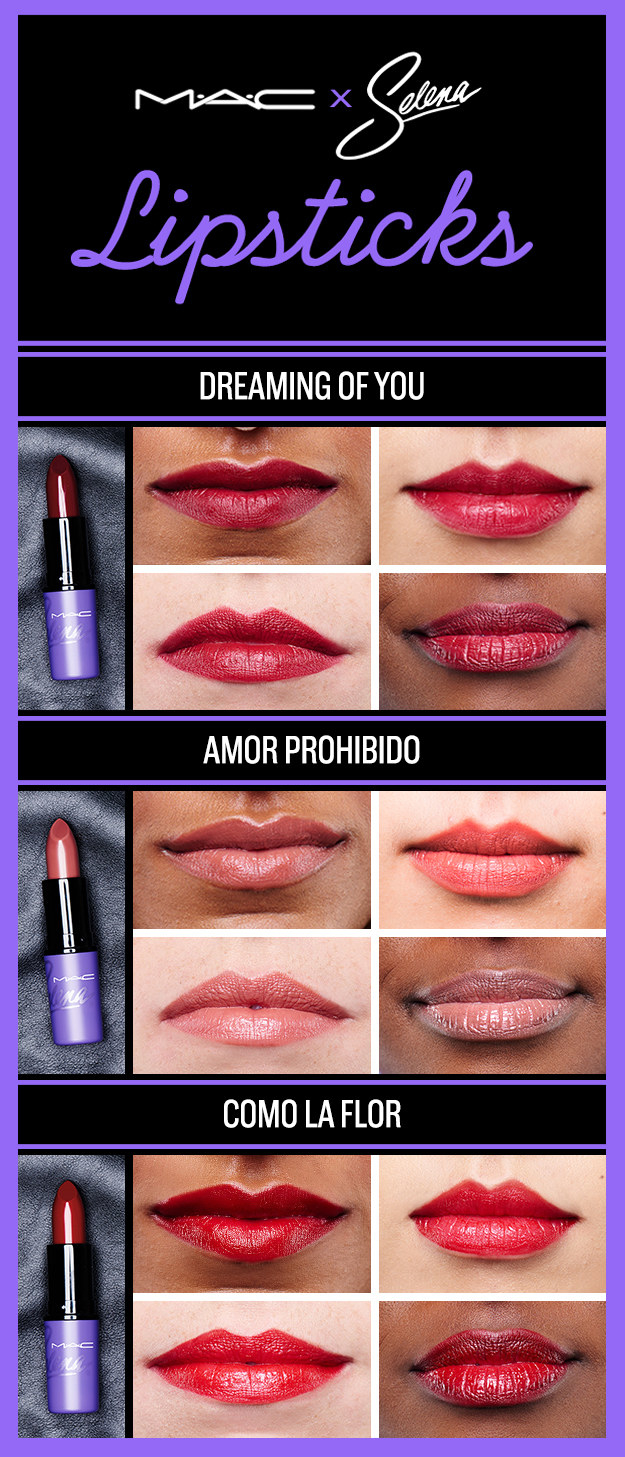 Bidi Bidi Bom Bom, a bubblegum pink lip gloss with a shimmery silver finish, made everyone go, "Huh, I didn't think I liked lip gloss but I guess I do?"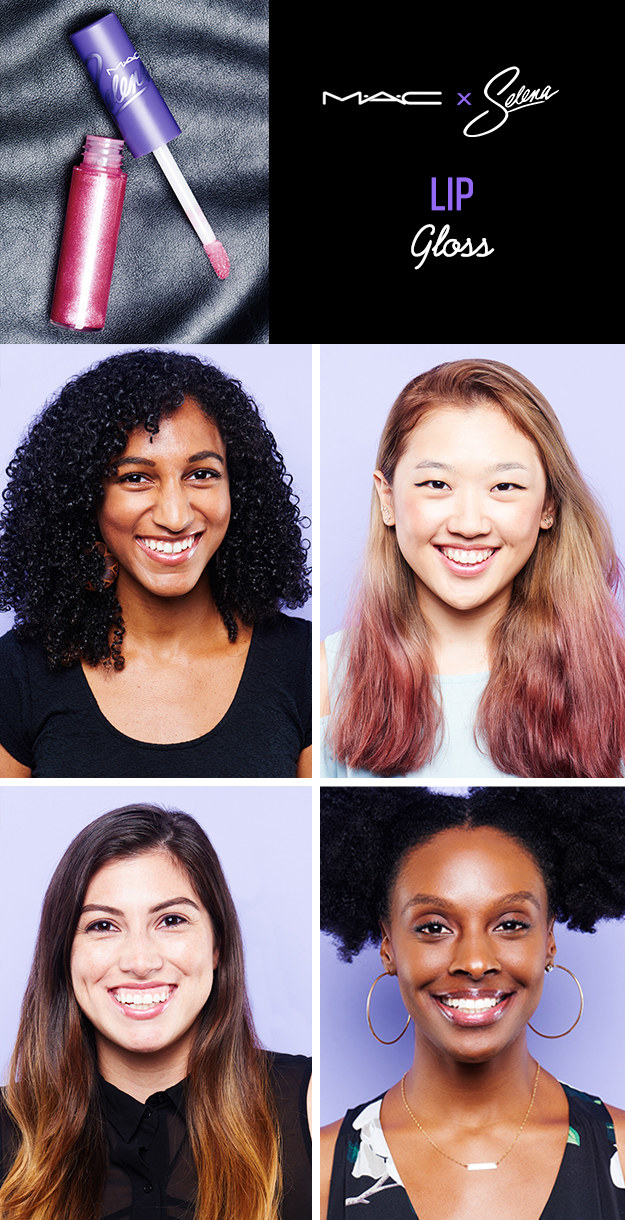 As with most of MAC's special collections, this one includes a few existing MAC favorites, like their Liquid Eyeliner in Boot Black. It's just rebranded with the purple packaging.
Sarah: I'd wear the black liquid eyeliner again because it gave me such a precise wing but I'd probably only buy it if my current favorite liner was discontinued (please, no).
If you're interested in getting this product without the Selena packaging, you can buy it here for $21.
The eyeshadows in the Selena collection range from warm neutrals to bright purples and pinks.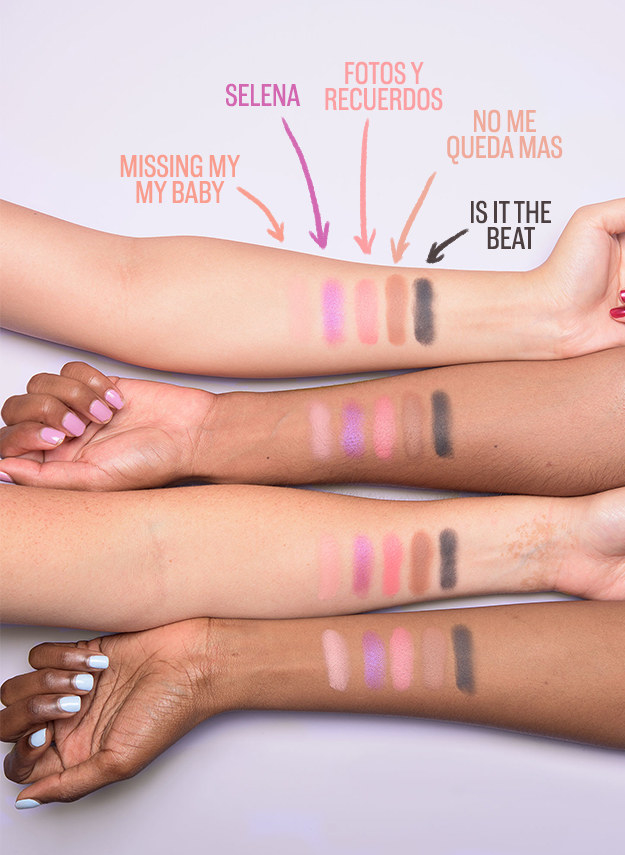 Missing My Baby is a light, pinky beige that's slightly chalky. It's got a matte finish that works really well on "no makeup-makeup" days.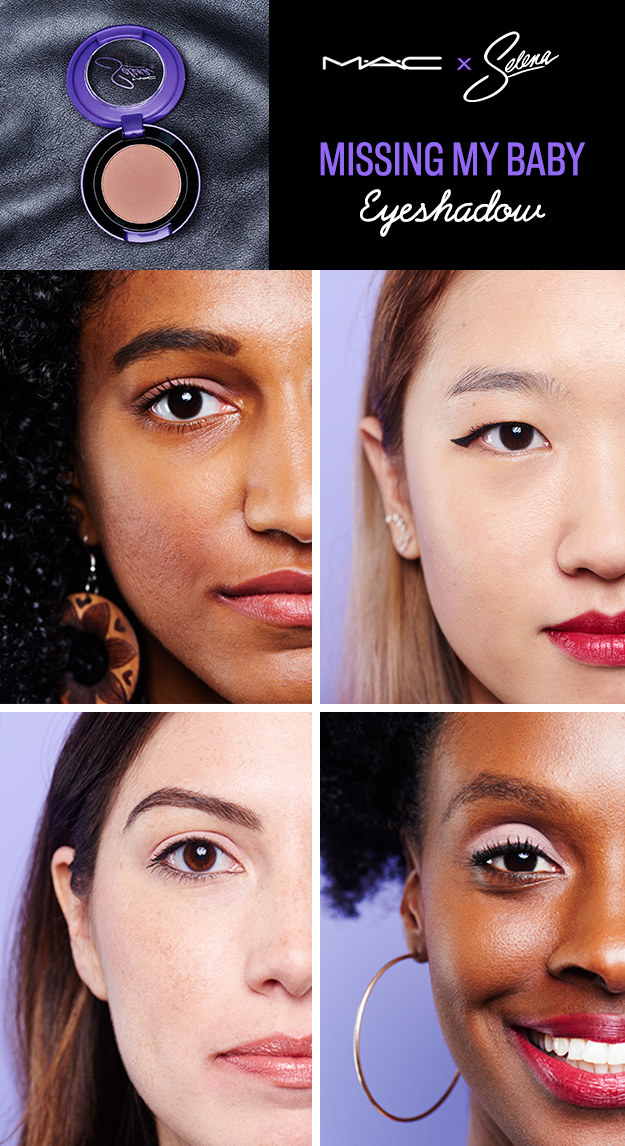 Selena is a very pigmented, pearly violet shade that can look magenta or purple depending on the skin tone.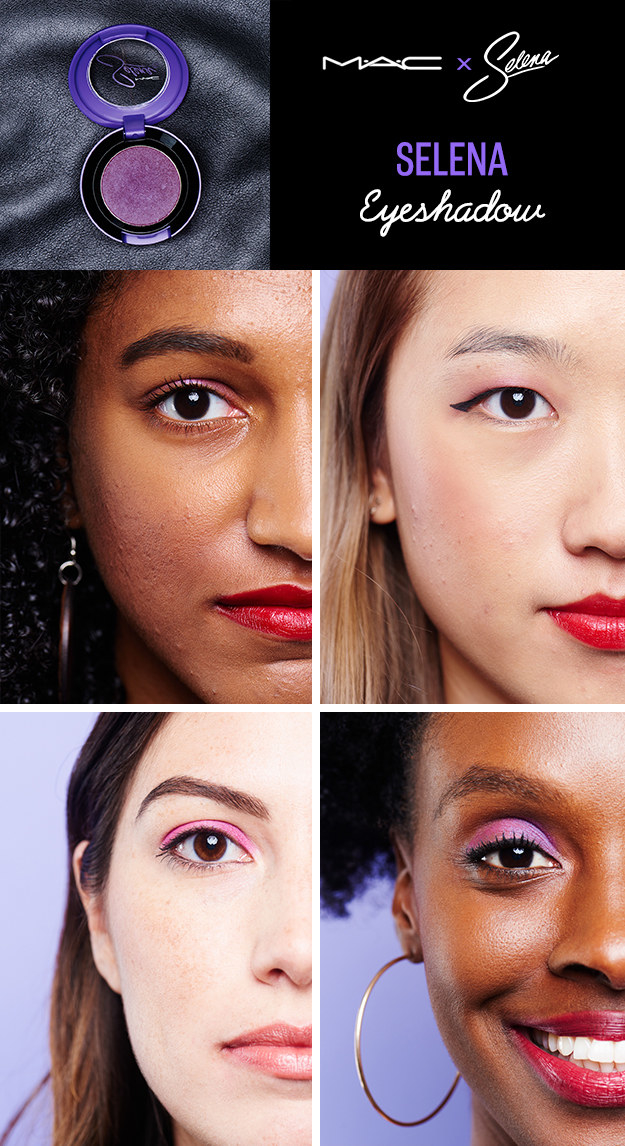 Fotos y Recuerdos is a light, warm-toned pink shade that's got a satin finish.
No Me Queda Mas is a dusty brown matte shade that works as a beautiful nude on deeper skin tones or a warm neutral on lighter skin tones.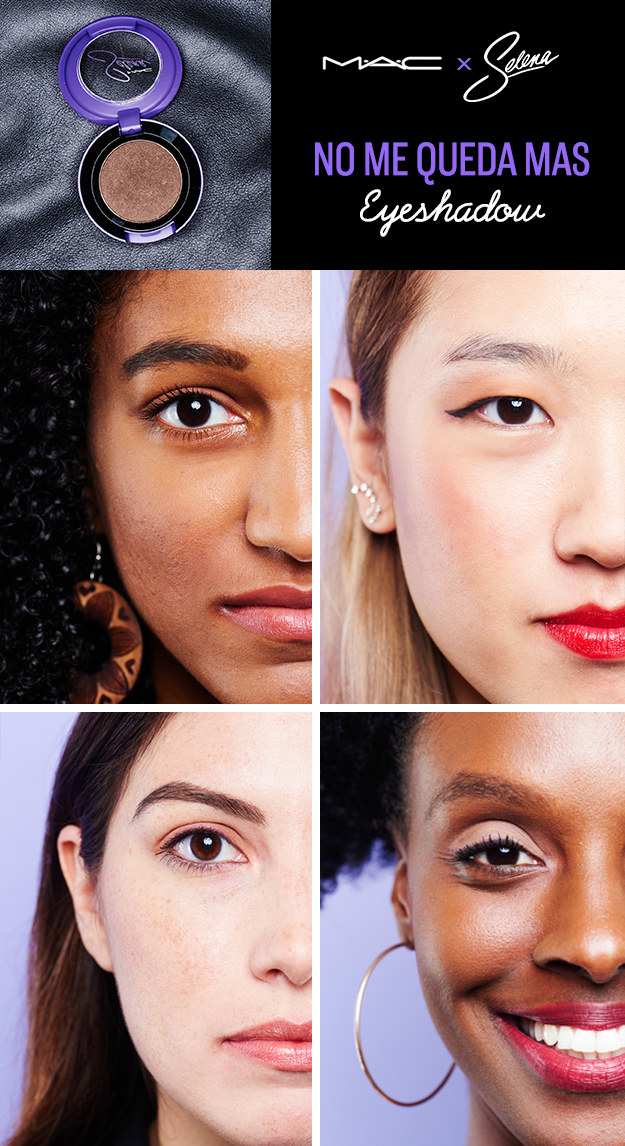 Is It The Beat is a deep, matte black that we found works best as a liner or smokey accent.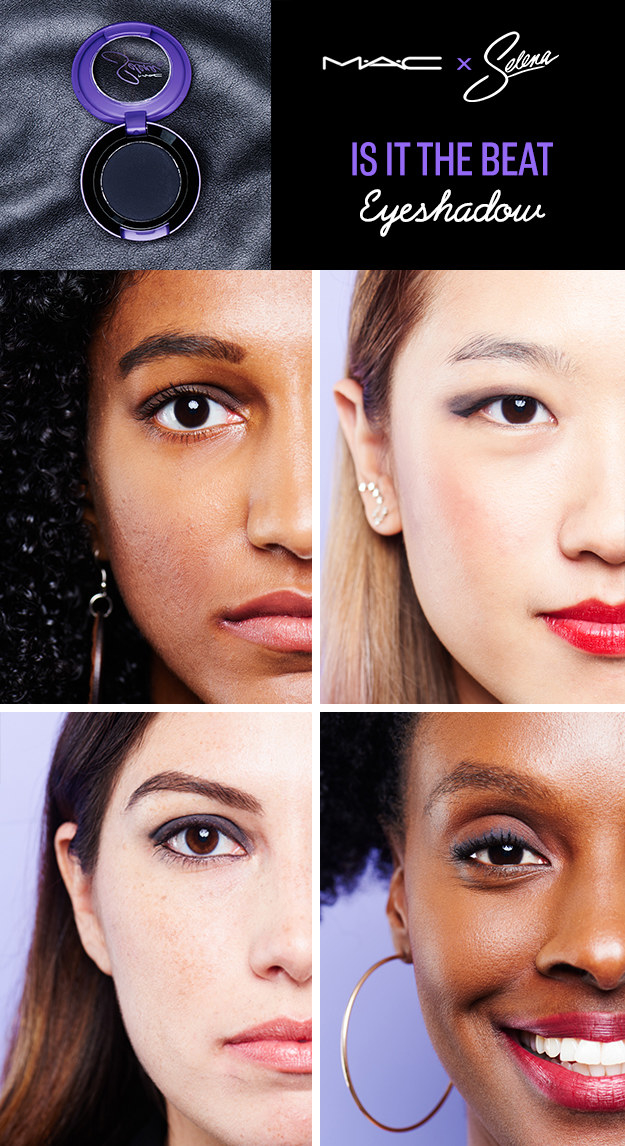 The blush and bronzer compact includes Ven Comigo, a beige pink, and Blunt, a golden brown. Both have a matte finish.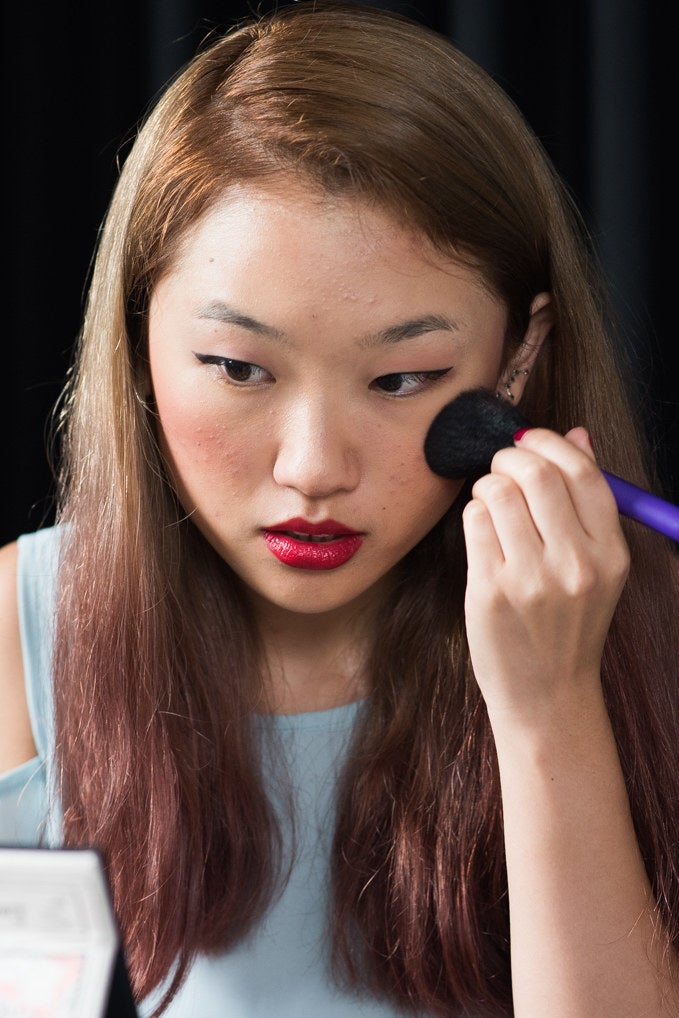 Depending on what works best for you, you can either use the two shades together or separate.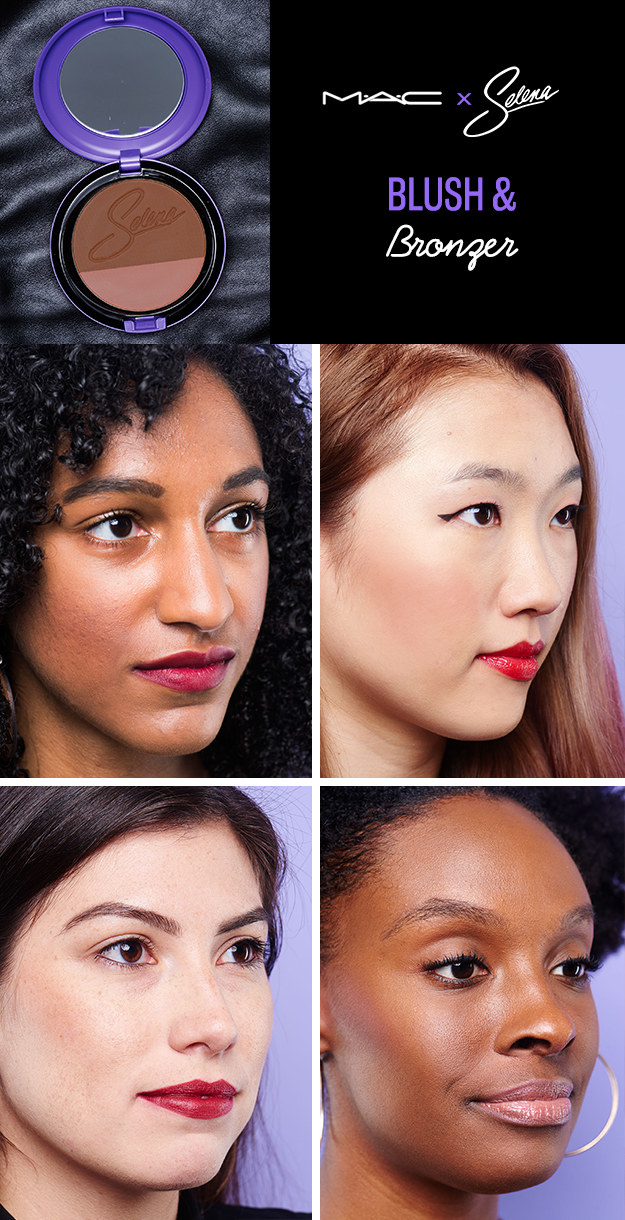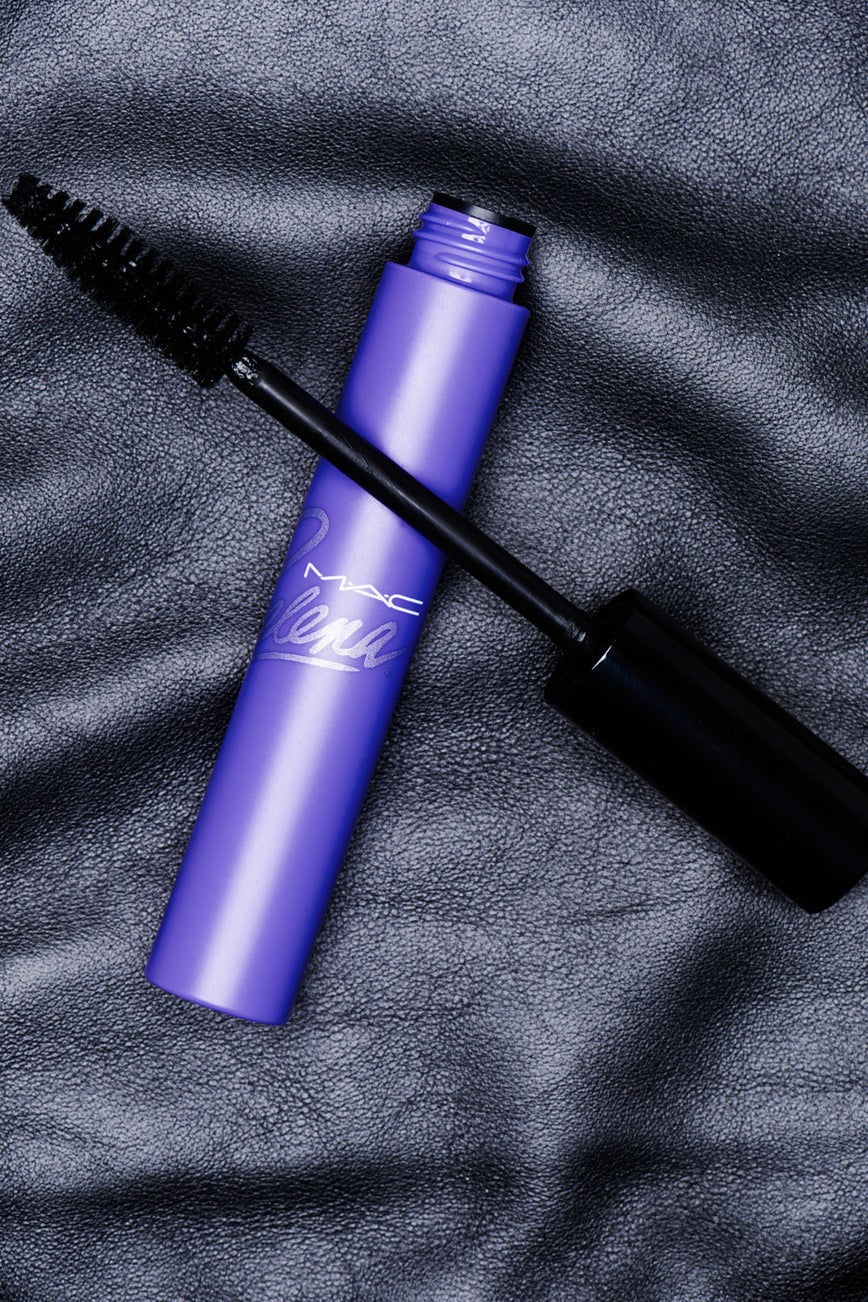 The whole collection is bomb, but these were the hero products everyone loved the most: Bidi Bidi Bom Bom lip gloss, Selena eyeshadow, and Como La Flor lipstick.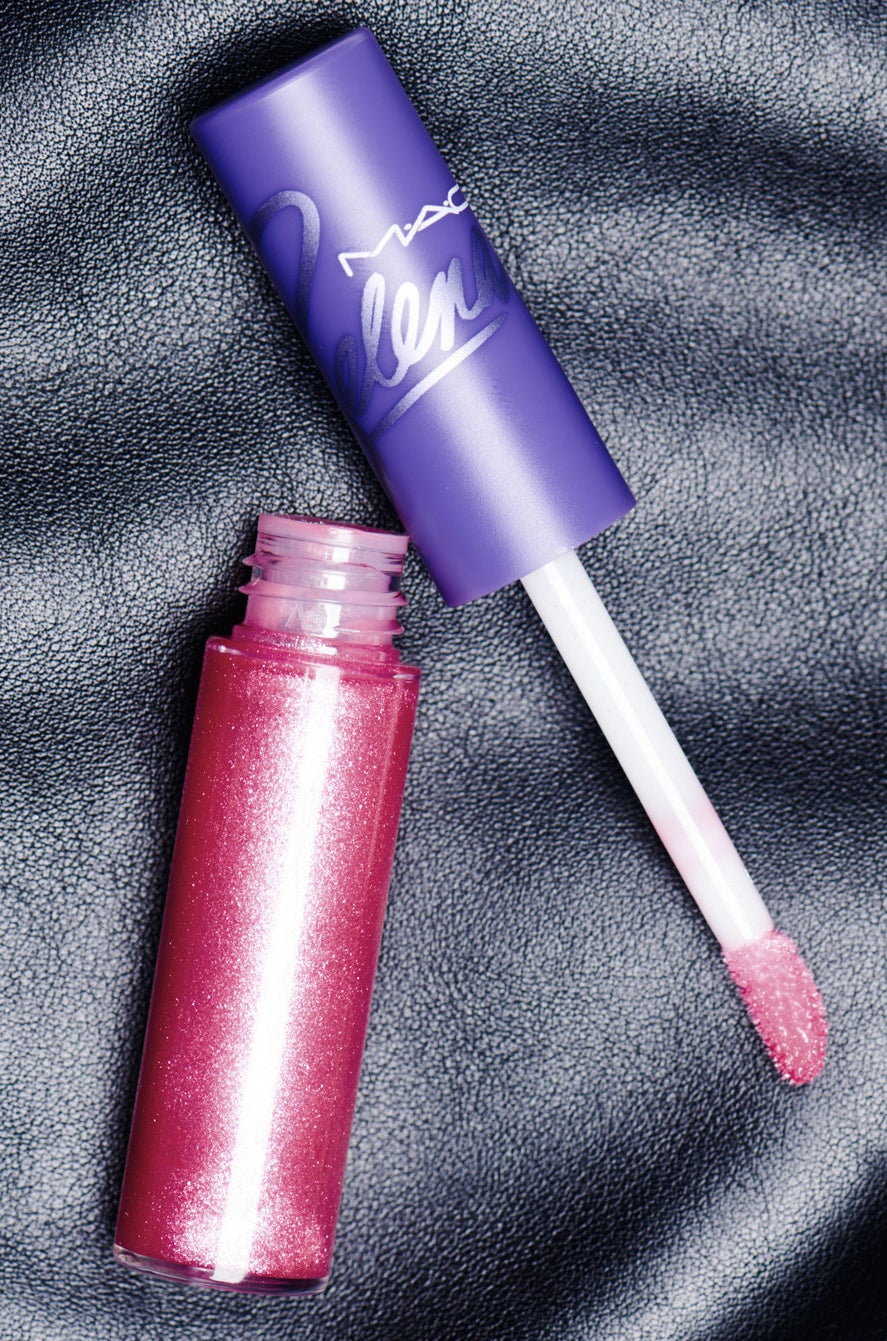 Daniela: Whether you're a fan of Selena's music or not, this is a pretty big deal, just as she is a big deal. Even more than 20 years after her death, she continues to inspire people. I also read that she always wanted to have her own makeup line, so it's nice to see that her dream finally came true.
"My favorite photos of Selena are the ones of her wearing liner, mascara, a red lip and maybe a little blush. She looks effortlessly STUNNING, and that's exactly how I'd describe this collection," says Essence.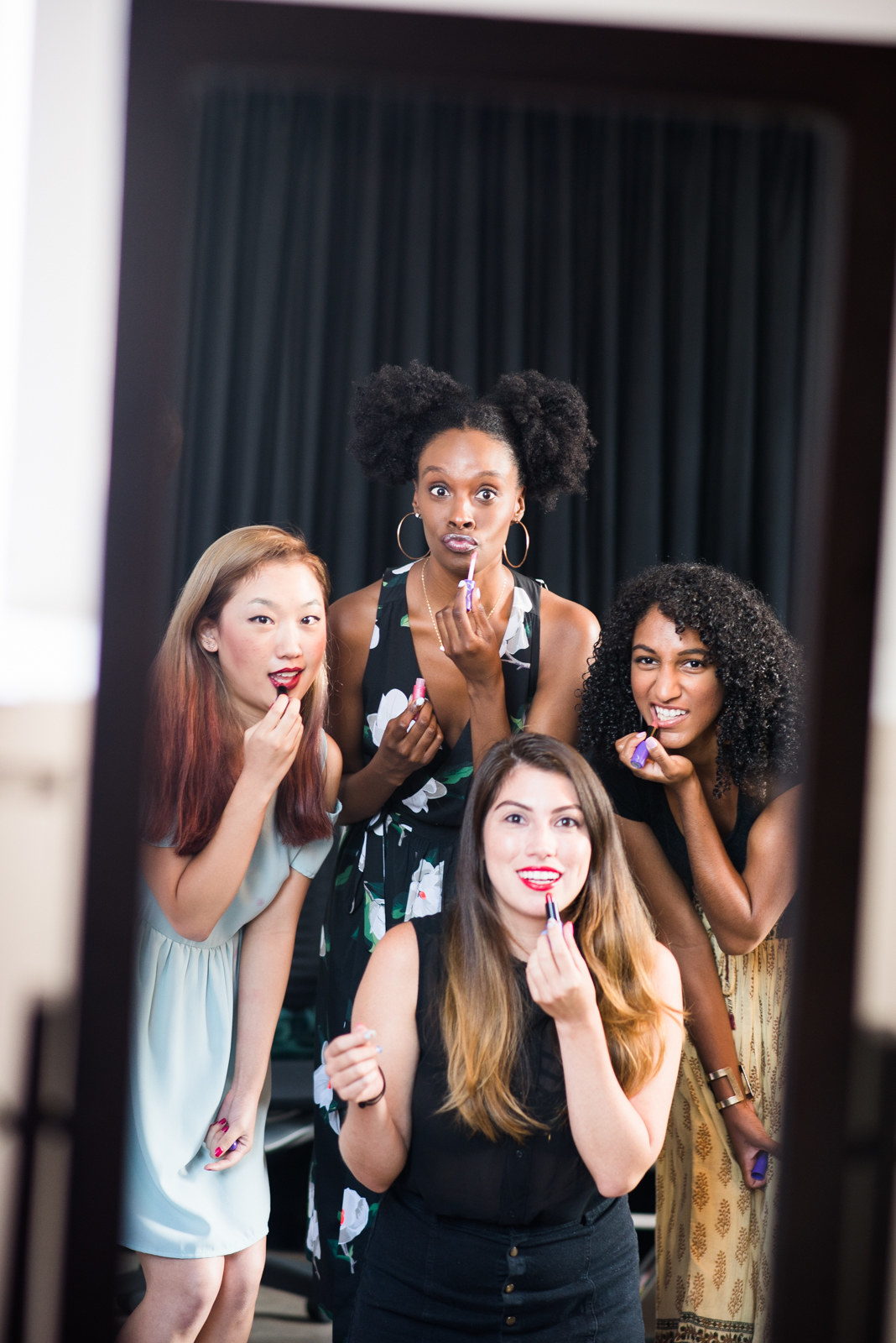 Which part of the makeup line are you most excited about? Tell us in the comments below!