For the past few months, I've been bandwagoning HARD on the beauty industry's trend of "dewy, fresh-faced" makeup. The problem I've found, however, is that it seems like I need upwards of four products at once just to make it look like I have on no makeup...which simultaneously makes me feel like I have on a ton of makeup. The other problem is that most highlighters I've tried make me feel like I'm smearing Bath & Body Works chunky body glitter onto my face. That was fun in middle school, but I want to feel like a Fancy Lady now.
Glossier's newest product — a highlighter stick called Haloscope (I'm wearing the shade called Quartz above) — became an instant favorite the minute I tried it. It's a stick, so I don't need a brush or a sponge or any other tool to use it. All I have to do is swipe it on and then blend it using my fingers. It's made with coconut oil, sweet almond oil, and vitamin E in the middle of the stick to moisturize your skin for a natural glow. Plus, the stick is hypoallergenic and fragrance-free, so I don't wind up breaking out the way I do with other makeup. As for feeling fancy AF, the outer edge of the stick is made with real rose quartz. It's like jewelry for your face.
I know $22 isn't cheap, but here's my reasoning: It's part of my everyday face routine. Paying $22 for a bold lip color you only wear on special occasions can feel like a huge splurge, but spending $22 on a quality, long-lasting product that's something you'll use every day is a solid investment. —Augusta Falletta, deputy style editor
Get it here for $22. I'm lazy about most things, but the one thing in my life I force myself to do every night is take off my makeup. I don't wear a ton — it's mostly just mascara, brow powder, concealer, and blush — but it's the most important thing I can do for my skin besides wear sunscreen. I've tried just about every kind of remover, but each has its own issue. Wipes don't get the tough spots of mascara. Liquid remover makes my sensitive eyes burn. Facial cleanser is good for most of the face, but it leaves behind residue from my eye makeup. But Albolene? Makeup practically goes running off of my face.
My mother has been using Albolene since the beginning of time (read: at least the last 35 years or so) to remove her makeup at night. It's kind of the love child between Pond's Cold Cream and Vaseline. All you do is scoop some of this clear goop onto your fingers, rub the goop onto your eyes or wherever you're wearing makeup, and wipe it off with a tissue. It literally erases your makeup and then moisturizes the crap out of your skin. And if my mom's lack of wrinkles at the age of 61 means anything, this stuff works.
Bonus: It even works on waterproof mascara. Extra bonus: This tub lasts FOREVER. (OK, at least three months. Which may as well be forever.) —Augusta Falletta, Deputy Style Editor
Get it here for $13.34. I am allergic to the sun. No, really. The last time I went to the beach I got a second-degree burn from the sun that landed me in the hospital. I begrudgingly avoid that vitamin D as much as possible to save myself from weird skin issues. Which means that on a regular basis, I'm hunting down sunscreens that I can comfortably wear 24/7. And while I've found REALLY quality sunscreens for my face (Kiehl's Dermatologist Solutions Super Fluid UV Mineral Defense Broad Spectrum SPF 50 for $38) and body (Supergoop Everyday SPF 50 With Cellular Response Technology for $48), I have to use sunscreen so often that I needed to find a more affordable option.
This water gel from Neutrogena is really, really lightweight and smooths onto my skin like a clear gel. It smells nothing like a typical sunscreen, it dries in two seconds, and it feels like I'm wearing nothing on my face. Plus, it has hyaluronic acid, which is a fancy term for "this is REALLY moisturizing for your skin." I can suck it up and wear gross-ish but cheap sunscreen on my body, but the product I put on my face needs to be comfortable and this is just that. —Augusta Falletta, Deputy Style Editor
Get it here for $16.17.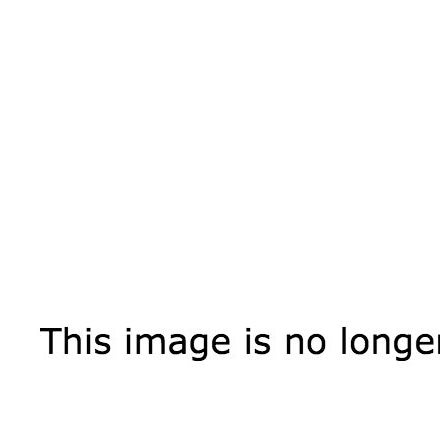 It's pretty rare that I can find a high-quality grooming product that actually delivers on its promises. I was skeptical when I received the Scotch Porter Beard Collection, but it lives up to its promises. I have coarse, thick, curly hair and the entire collection has helped my beard to feel ridiculously soft and moisturized. It's also been a lot easier to comb through and manage. I deep-clean my beard once a week with the beard wash, condition twice a week, use the beard balm daily, and every other day use the serum to top things off. The directions are pretty detailed and really easy to follow. I'm excited to keep using this and hope to continue to see great results.
This system is designed to work with all hair types, but I've found particular success with my type of hair (which is rare, because in the past I haven't been able to find many products that work for the type of hair I have).
The entire collection is $69, which is steep, but the individual products — the beard serum, beard balm, beard wash, and beard conditioner — are $20 each. I know that guys typically don't splurge on ​˜beauty products˜​ but this one is definitely worth it! —Kevin Smith, Men's Editor
Get the entire set here for $69.99.
I've tried A LOT of matte lipsticks (yes, even Kylie Jenner's, u freaks) but usually my lips usually resemble a tiny, shriveled butthole by the end of the day because, hi, matte shit is drying AF. One night, my sister insisted I try The Balm's Meet Matt(e) Hughes Lip Color, and damn dudes, I cannot say enough good things about it. It's super pigmented so you need only one swipe to get the color on, and it legit DOES NOT MOVE. After a bajillion drinks (don't judge) this stuff did not transfer, and I love how it feels super lightweight on my lips. Personally, I'm into the shade "Committed" because it looks like a natural nude color with my skin tone, but they have 12 different shades to chose from if that's not your thing. The minty-vanilla smell is also a plus, and if you STILL don't believe me, just look at these insane Amazon reviews on how much people love it. Also, it's paraben- and cruelty-free. Yaaass. —Chrissy Mahlmeister, Lifestyle Editor
Get it here for $17.