Ryan Reynolds, King Of The Internet, Just Responded To Divorce Rumors With A Tweet That Says, "I Wish"
"I wish." — Ryan Reynolds (2018)
I know, I know. It seems like every week we hear about Ryan Reynolds doing something funny on the internet, whether its making fun of his wife, Blake Lively, or picking fights with Wonder Woman.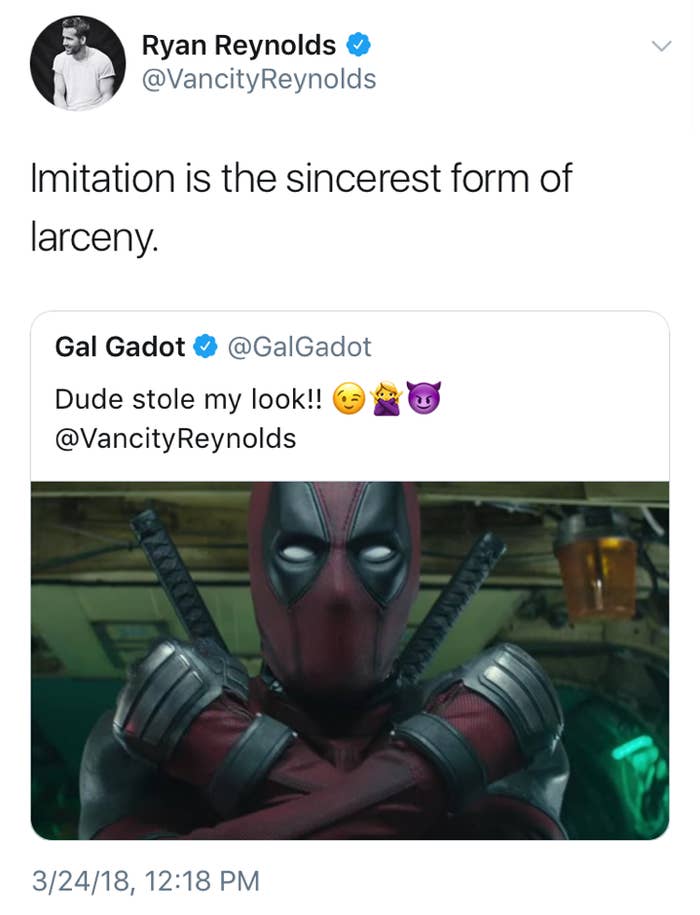 This week is no exception.
IBTimes India recently quoted a report from OK! Magazine that said Reynolds and Lively are "struggling 'to find quality time together'" and "heading for divorce."
So Ryan went ahead and responded to the rumors in the best way.
The article does state at the bottom that the claims of divorce aren't true, much to Reynolds' dismay.
Oh well, I guess we'll have to deal with these two being cute and trolling each other, because it doesn't look like they're going anywhere. ¯\_(ツ)_/¯