One of the coolest parts about Disney's newly-opened Star Wars: Galaxy's Edge isn't the life-size Millennium Falcon or the blue milk. Instead, it's how the new land interacts with your phone (even though the other two are preeeetty cool).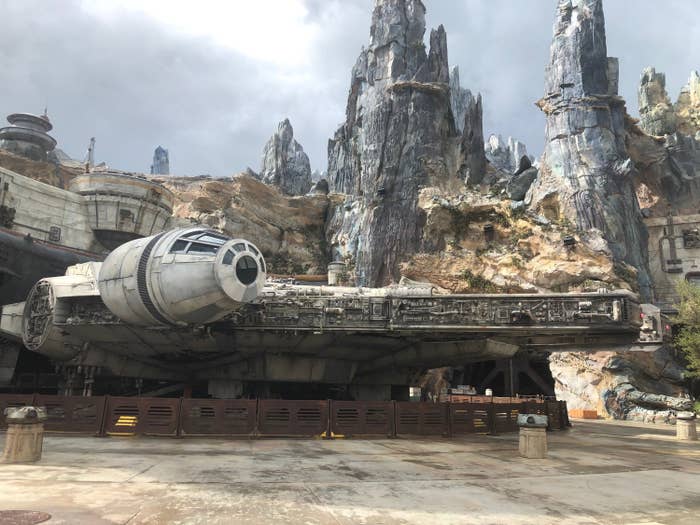 Disney has created the Play Disney Parks app, which is basically a collection of games and activities you can do in the app that are themed with where you are in the parks. At Galaxy's Edge, it's a whole new ball game.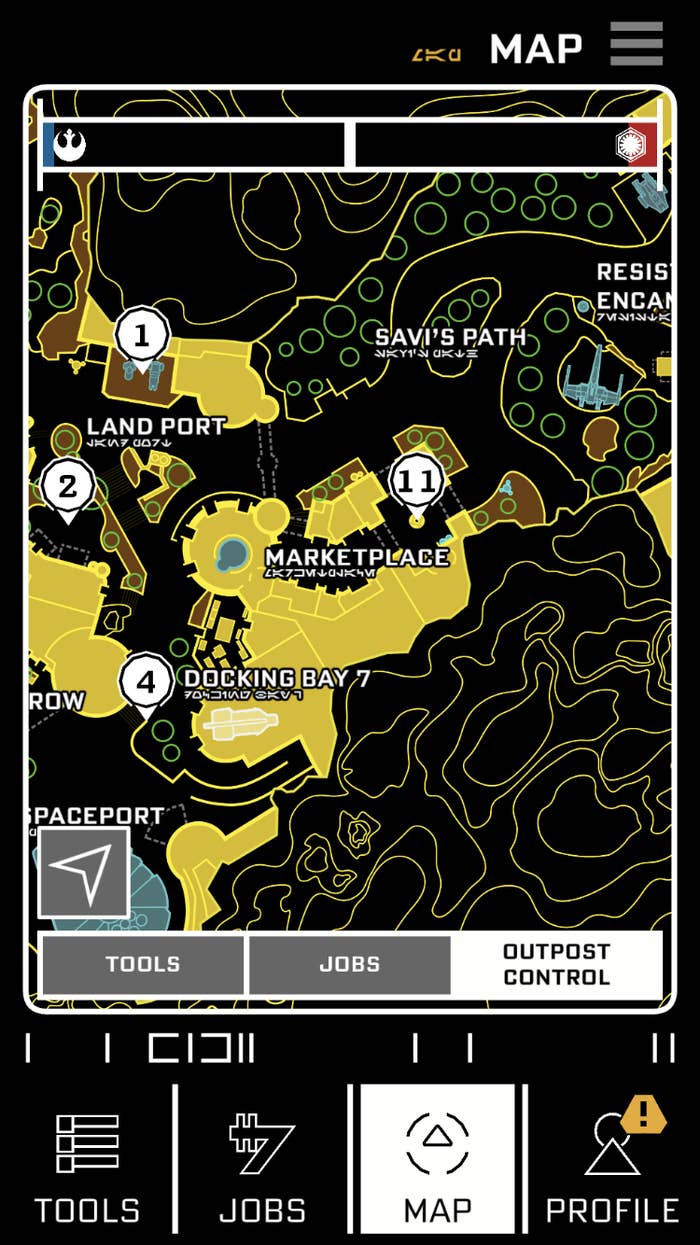 For Galaxy's Edge, the app transforms your phone into a "Datapad" that lets you interact with droids in the land, translate the language on the signs, scan the contents of crates, and play a competitive game between other IRL players for the Resistance or the First Order.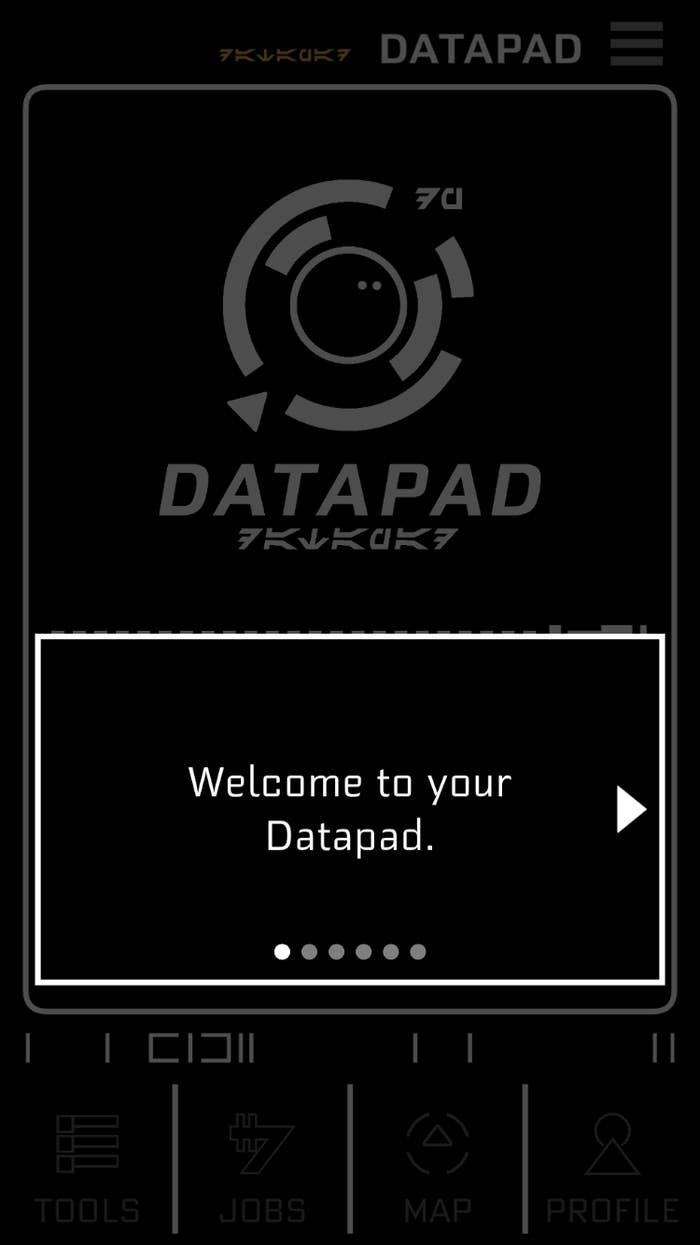 Based on the quests you complete, you align yourself with either the Resistance or the First Order, and it determines the other things you can do or not do in the land.
For instance, if you've aligned yourself with the First Order, access may be denied when you try to scan a Resistance cargo crate. Crates you *can* scan are filled with items that you can equip and unlock in-app.
The different activities you do will reward you with an achievement, so you can climb the ranks and assign yourself fun titles like "2nd Lieutenant" or "Translator."
And I'll tell you what, there's nothing cooler than hacking an IRL droid from your phone and seeing it buzz and whirr in front of you.
There's also a really fun capture-the-flag style game where you can go around to different panels in the land and "hack" them through your app for the Resistance or the First Order.
You'll find the panels, cargo boxes, missions, and everything else all throughout Galaxy's Edge. The app has great activities if there's a ride that part of your family doesn't want to ride or you want to kill time in line.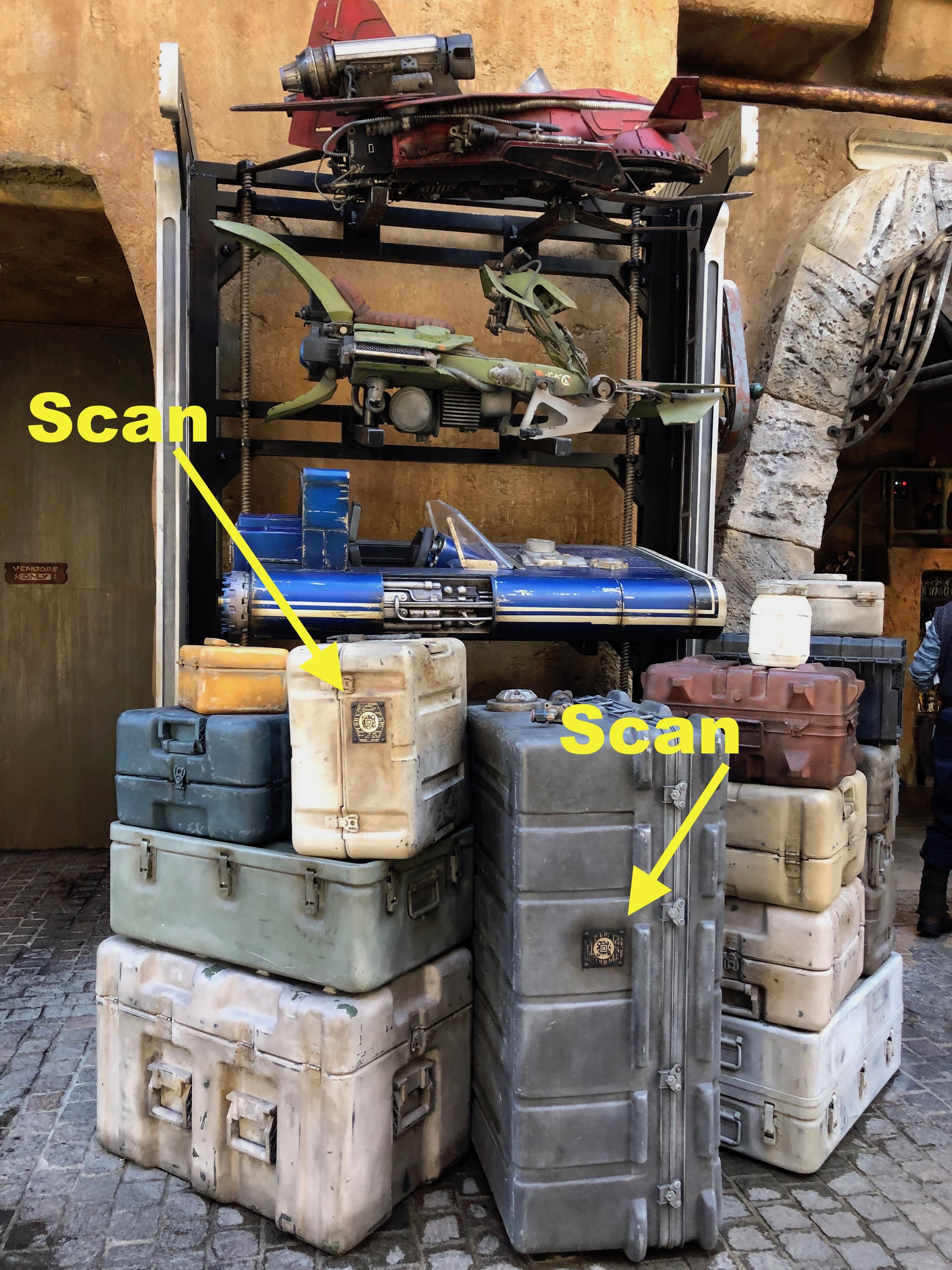 So when you plan your visit to Batuu, do yourself a favor and download the free app because it's full of so many fun activities and Easter eggs, you'd miss so much without it.
Star Wars: Galaxy's Edge is now open at Disneyland Park in California and at Disney's Hollywood Studios in Florida.