Why hello, I didn't see you there. I was just captivated by this YouTube series by Architectural Digest called Open Door. It follows celebrities who give you a tour of their homes, and boy oh boy, here are nine that blew my mind.
1.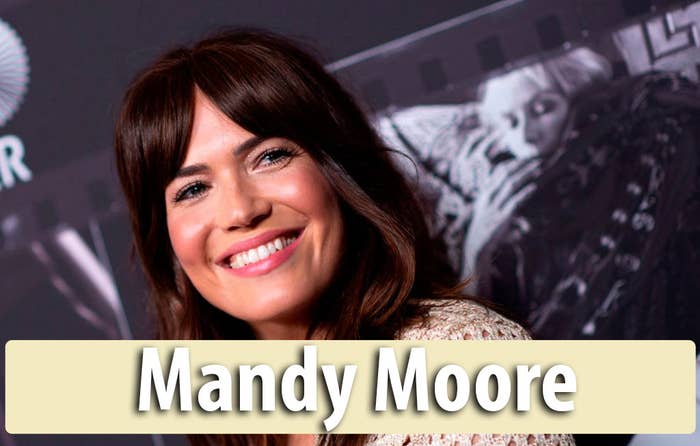 The This Is Us star and voice of Rapunzel has a gorgeous home in Pasadena with a giant pool, barbecue area, and spa.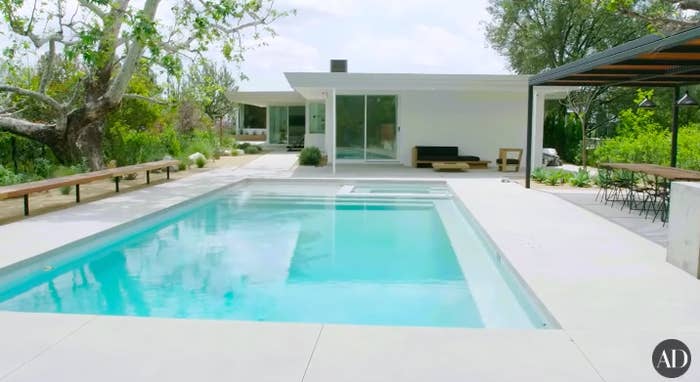 The entire color palette of her house is copper and blush.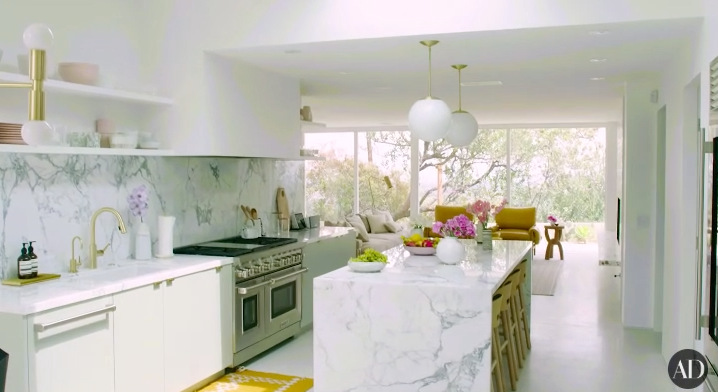 Her husband is a musician, so they have a piano in their sitting room bathed in natural light.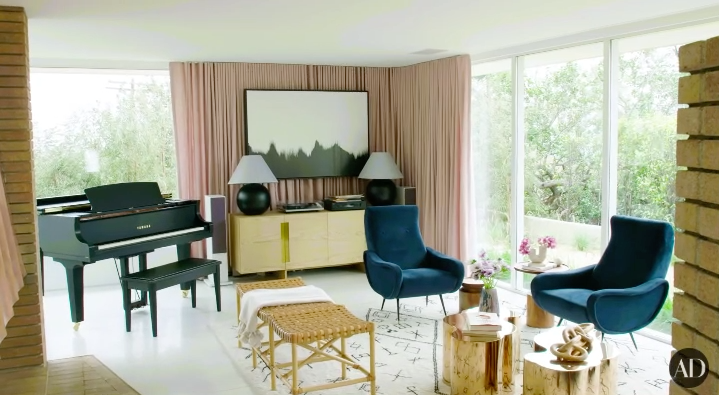 And look how cute her dining room is!!! I'm a sucker for millennial pink.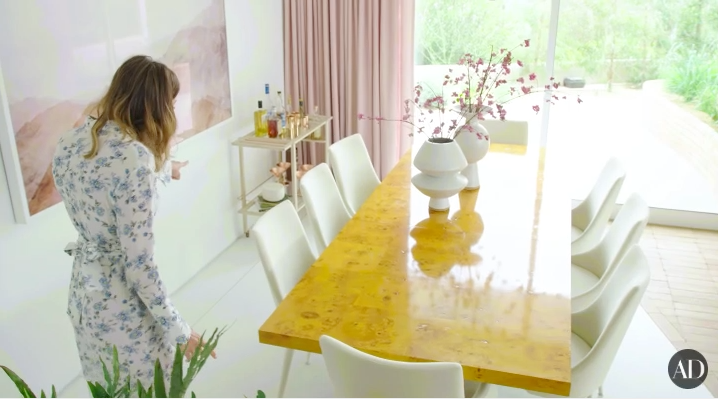 2.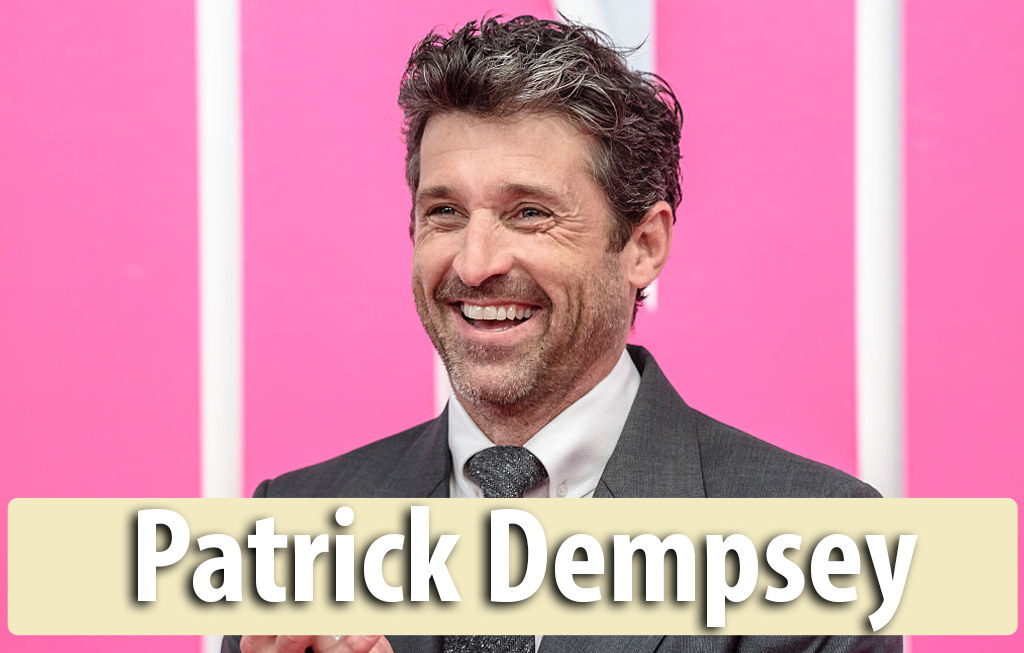 The Grey's Anatomy alum has a home in Malibu designed by Frank Gehry (the same architect who designed the Walt Disney Concert Hall and the Guggenheim).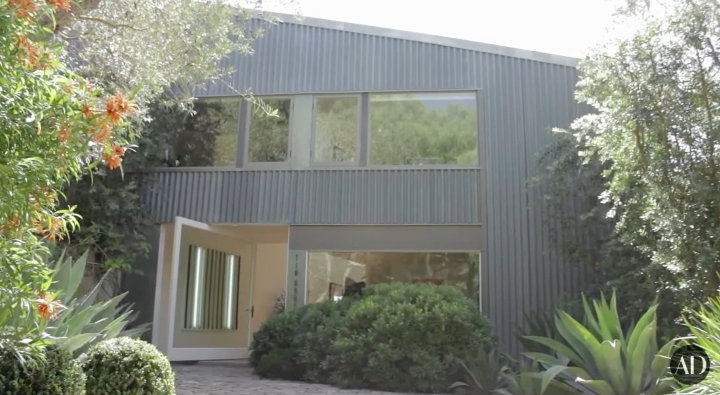 So, yeah, it may not look like much on the outside, but this thing is, technically, in terms of square feet, massive.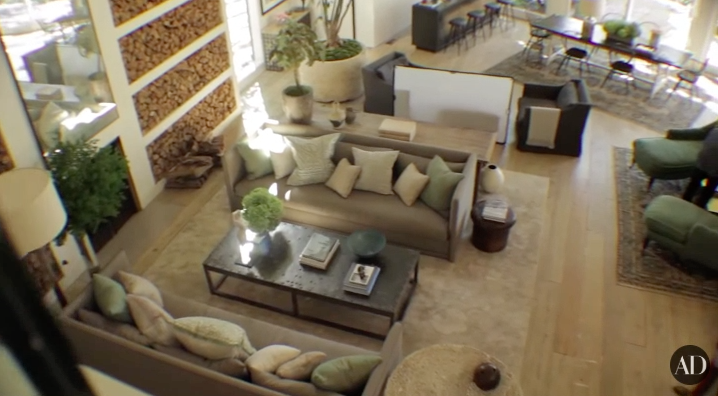 Here's Dempsey just casually leaning in his beautiful living room. Look at that amazing fireplace!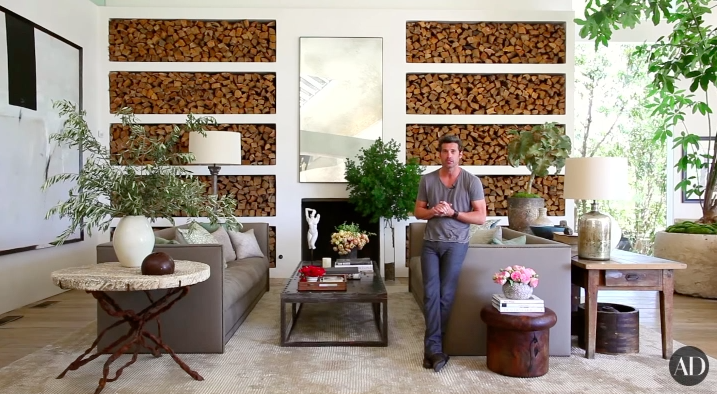 All of the California sunshine just streams through the windows making the entire house glow. Dempsey says that's one of his favorite aspects of the house.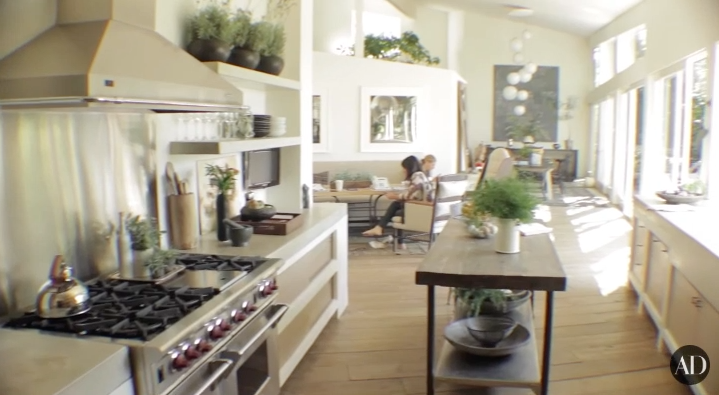 And look at this backyard!!!!!!!! I don't know whether to focus on the botanical garden he's running back there or the airstream/patio hybrid that I would like to live in.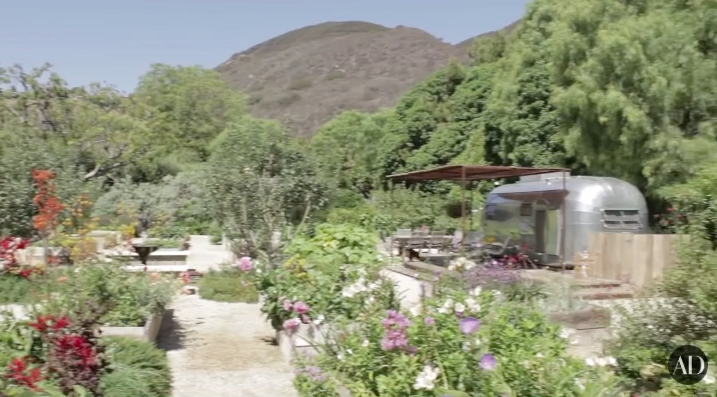 Like, honestly, can't you picture barbecuing, drinking sangria, and chatting with Patrick Dempsey and his friends out here??? I can't either, but it's nice to dream!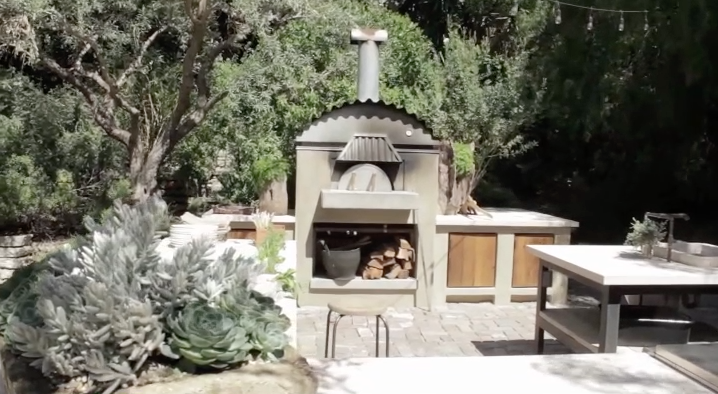 3.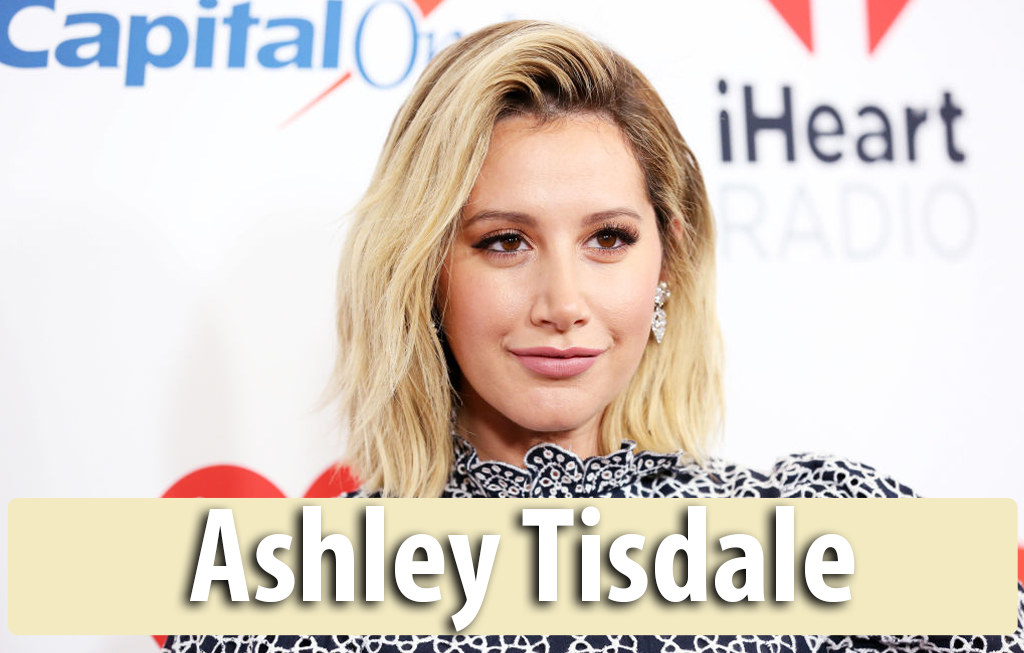 The singer and former Disney Channel actor lives in this tastefully decorated California home. Those chairs in her living room are gorgeous and they look more expensive than my car.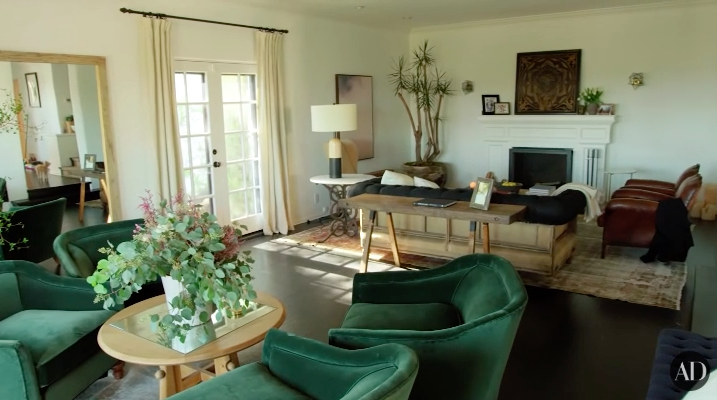 Moving on, this is her TV room where she hosts screenings. Screenings!!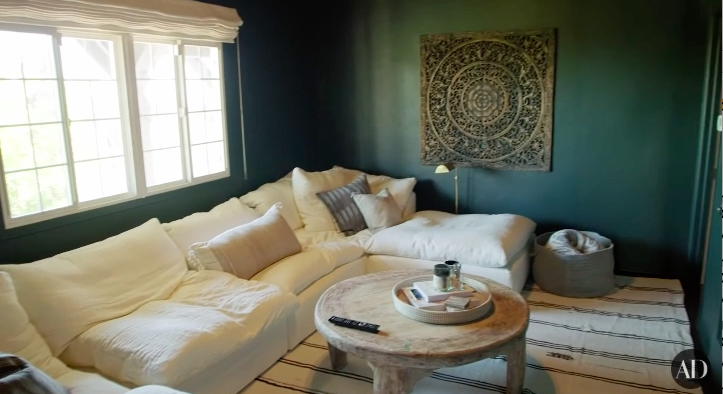 And this is her dining room, It opens up to her balcony that has a panoramic view of Los Angeles. She says it's where they eat Postmates lol.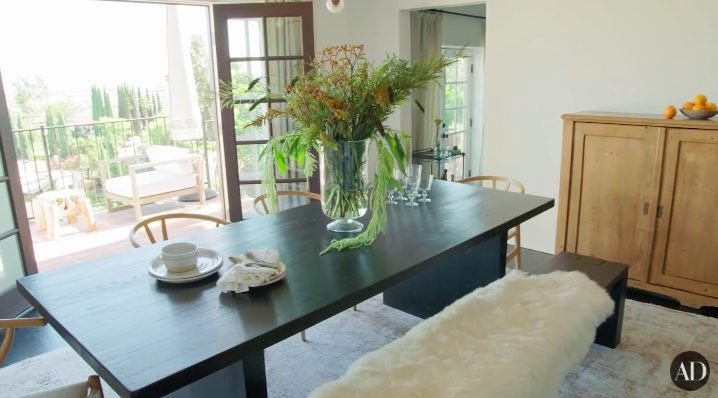 Imagine waking up in this bedroom everyday. It makes the Tipton look like a one-star Hotwire Hot Rate hotel. She's truly living the suite life.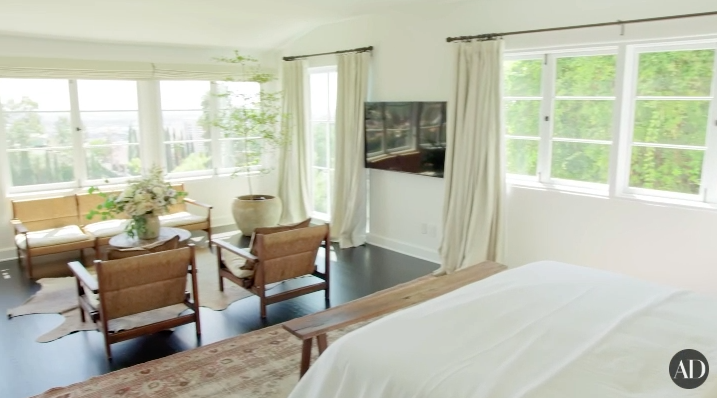 4.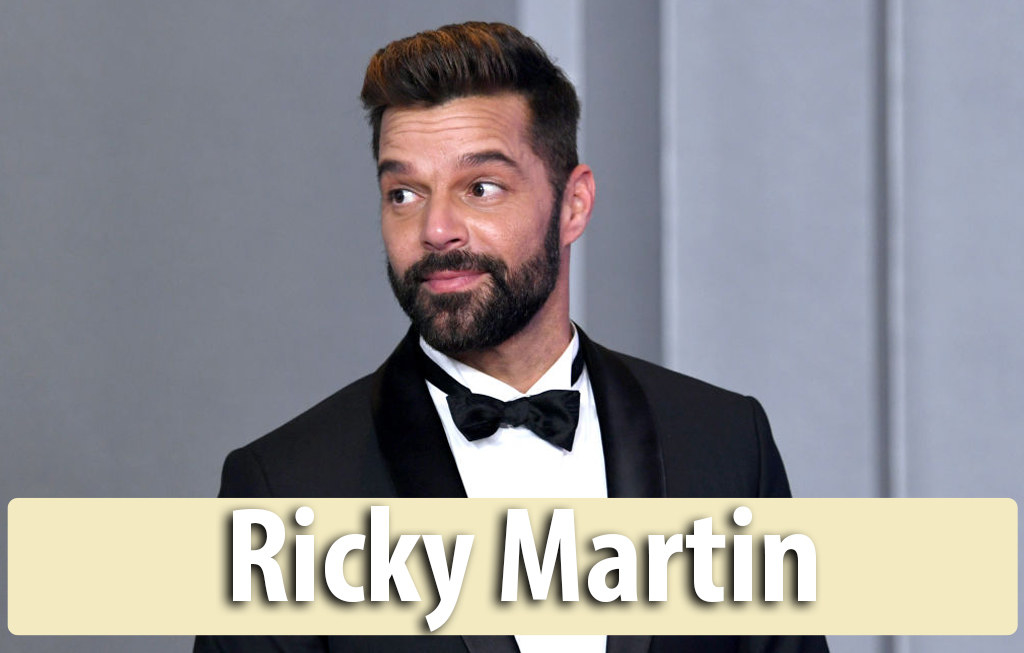 This home is a work of art. Seriously.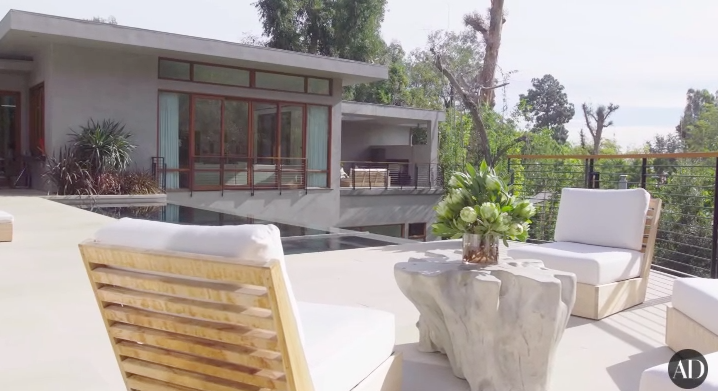 His living room is decorated with significantly more Grammys than mine is. Maybe that's why his is so much more beautiful.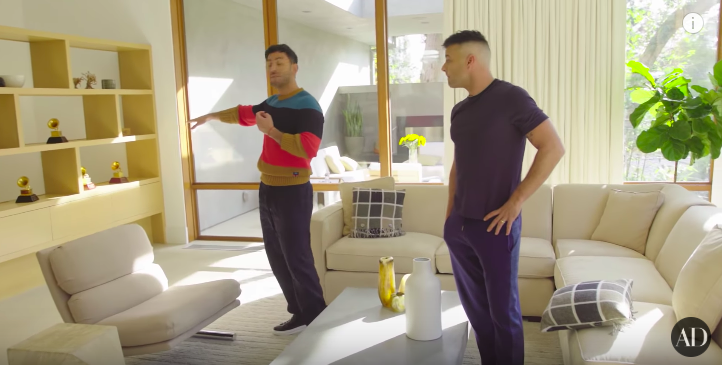 Look at all of that natural light. Look at that open floor plan. I'm not an architect, a realtor, or a contractor, but I've seen enough Love It or List It to know that those things are very important in a house.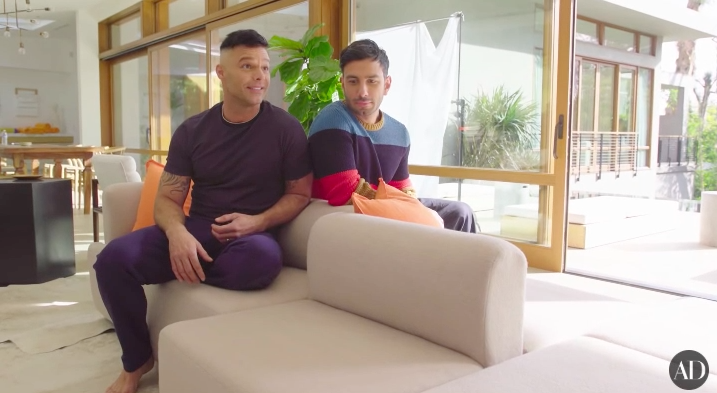 The room in Ricky Martin's home that I'm choosing to leave you with is his MASTER BATH. That's right. This entire room is his master bath. Oh, it has a private patio as well.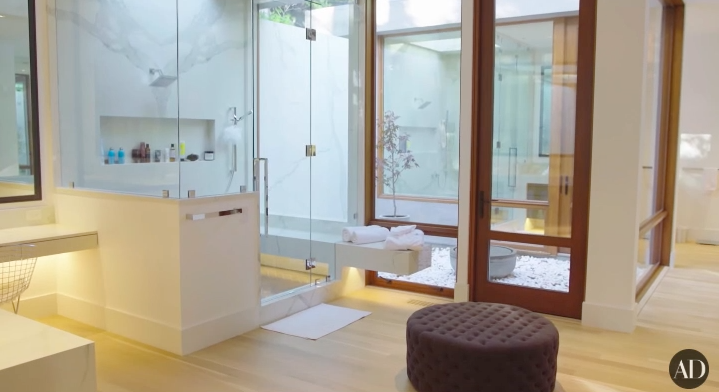 5.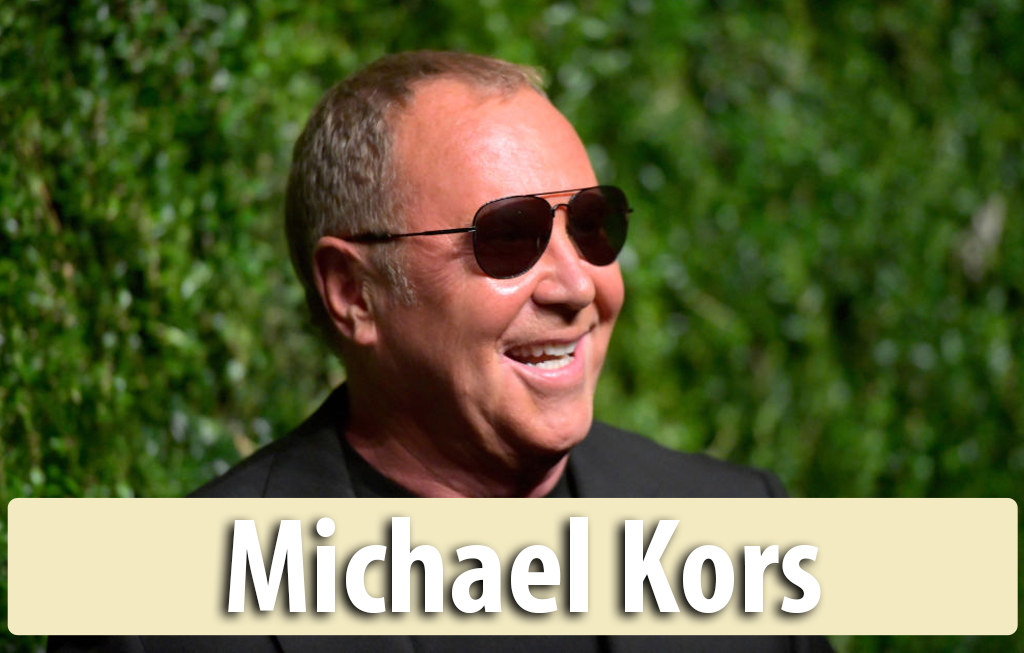 First, let's talk about Michael's balcony which overlooks NYC. Not only is it this huge, expansive, wraparound balcony, but it also has fresh flowers, herbs, and fruits growing on it.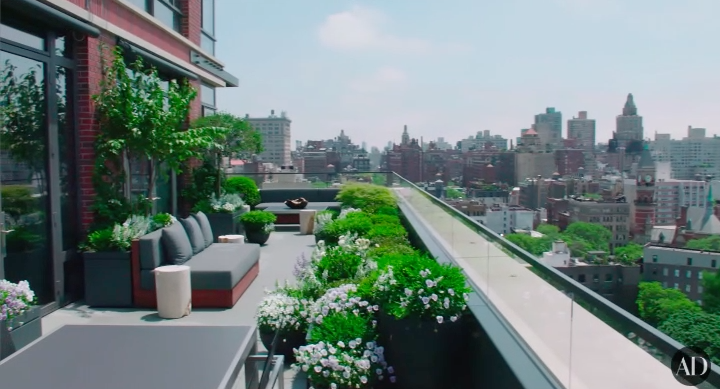 This is his bedroom. It has everything: art, decorative bowls, a huge bed, and a TV so thin that I honestly think it's just a piece of black poster board.
This is where he spends his mornings drinking his brew and watching the city. He really loves decorative bowls, but who can blame him?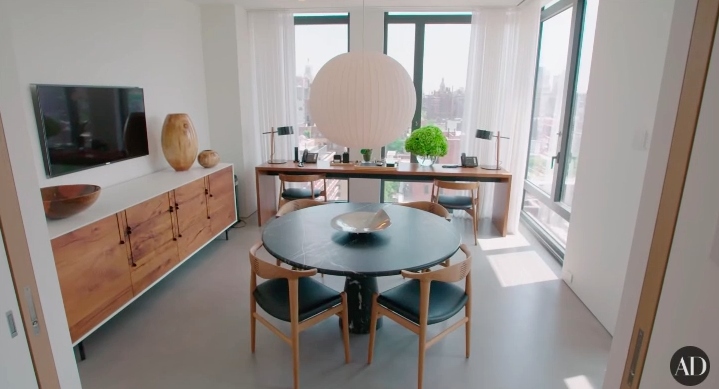 And did you think he'd have a big closet? Of Kors he does! He even has a special spot for all of his aviators!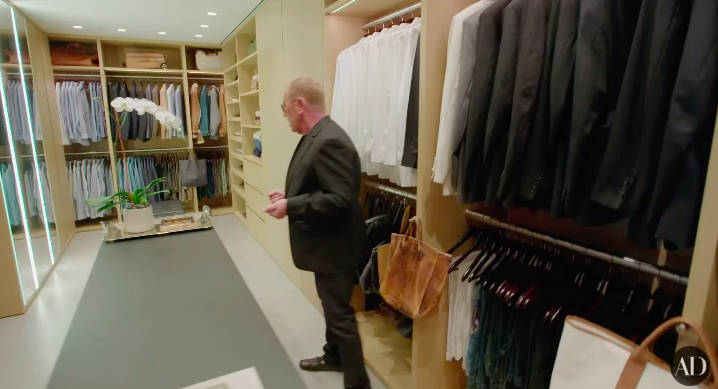 6.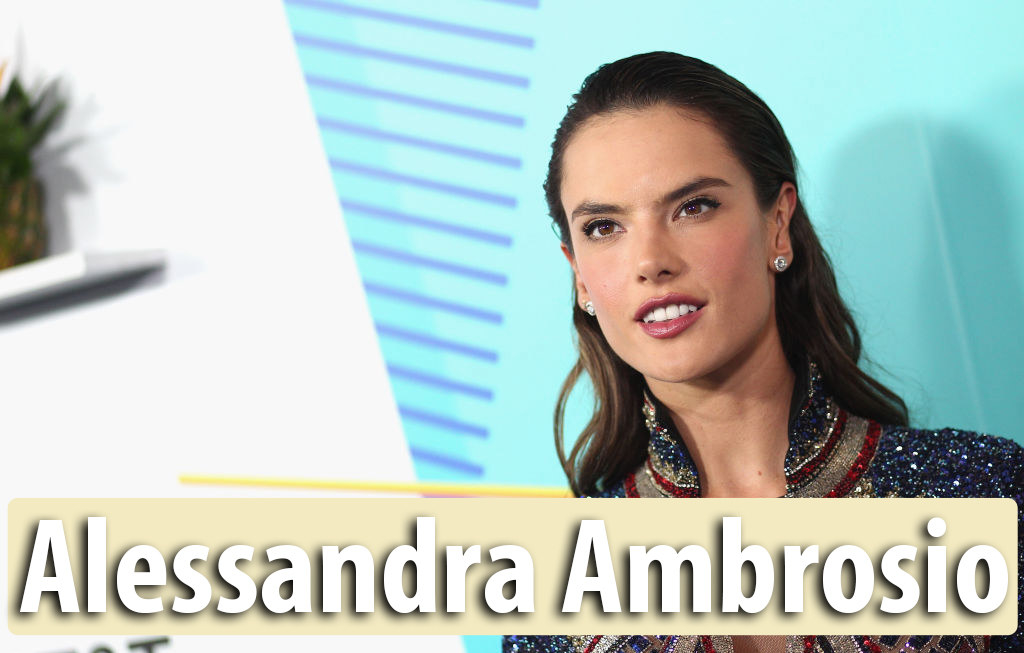 This model's home is amazing. I mean, I know I've said that about every house so far, but still.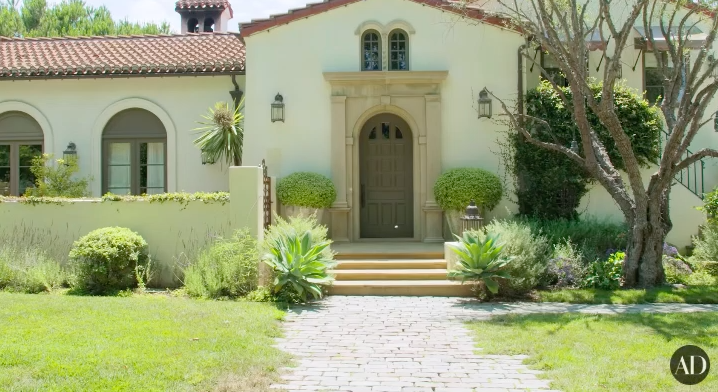 Her bedroom looks like a place that I would forget all of my problems in. Also, side note, that bed looks like it's great for jumping on.
This is her living room. It's spacious, cozy, and I am into it.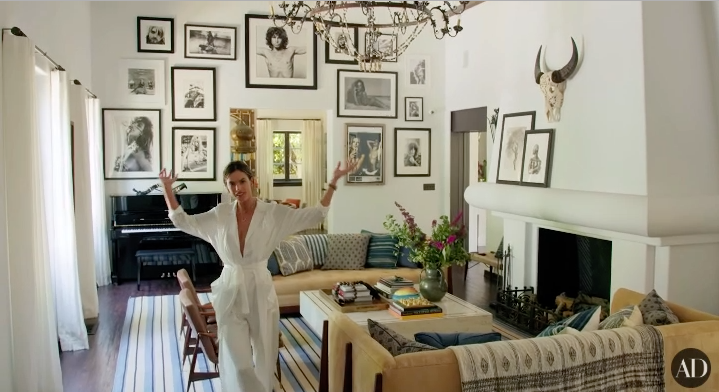 Her kitchen looks like the perfect place to make a glass pitcher of lemonade in the summer.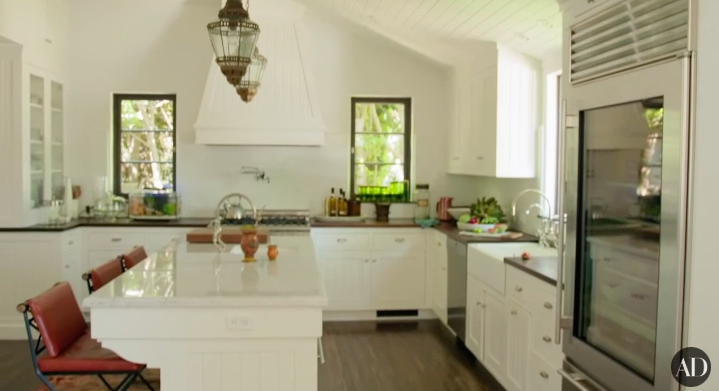 And this is her backyard. It's got a pool, it's got a sitting area, and it's got a cabana with a kitchenette and TV. What's not pictured is the other side of her lawn, which has a zip line.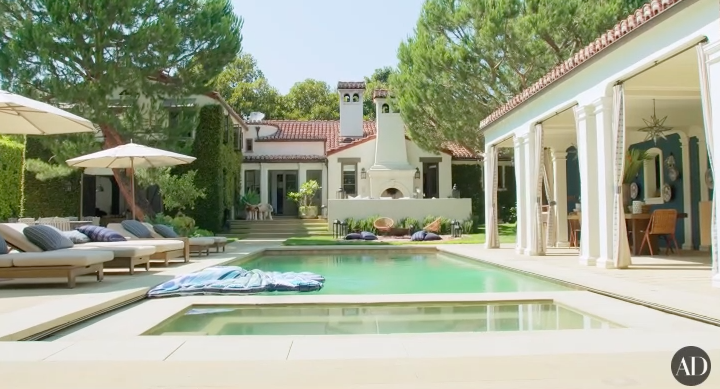 7.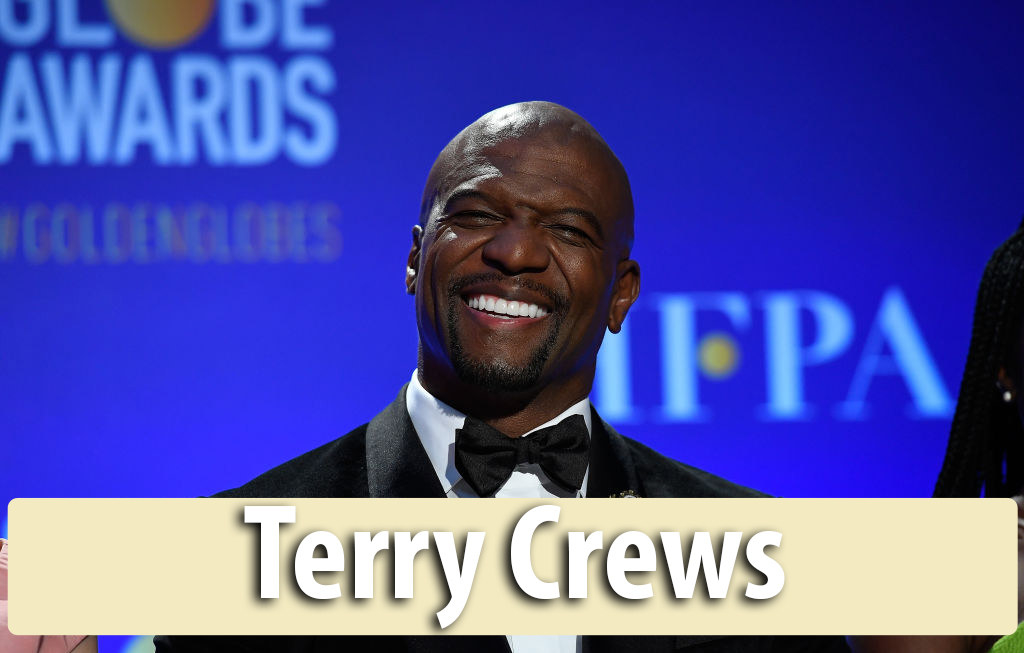 Terry Crews has the most awesome downtown Los Angeles pad that I've ever seen. I desperately want to go over to hang out.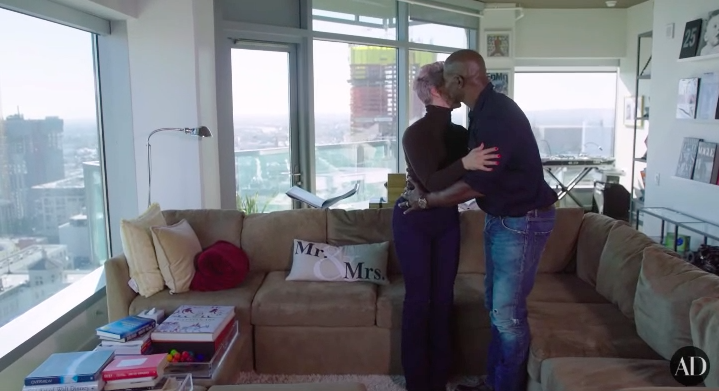 This is his office/spare room, aka where you'll sleep when you kick it with him, it gets late, and he asks if you'd rather just stay there instead of go home.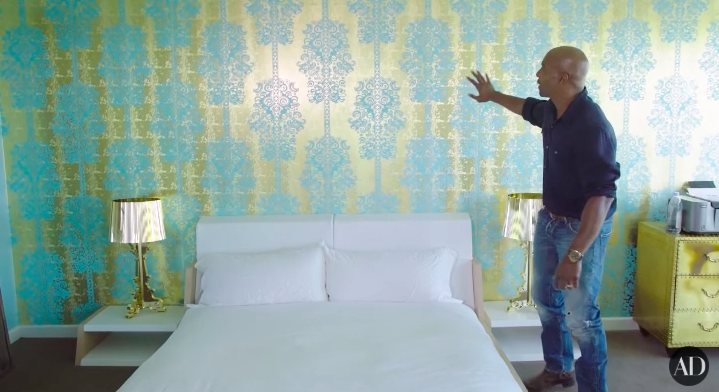 This is his kitchen, where Terry brews and Terry chews.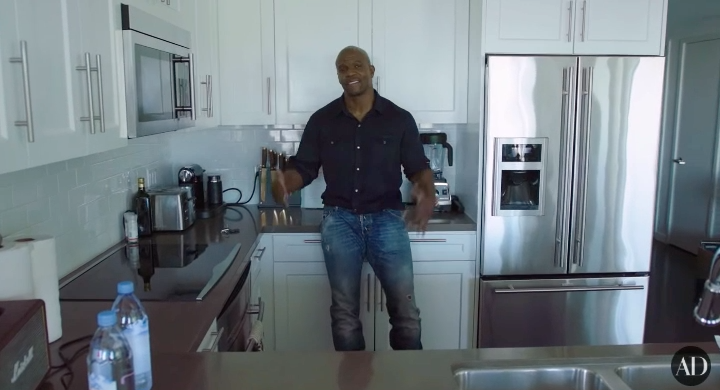 And this is where his kids spend their time. It's got action figures, Star Wars wallpaper, a Murphy bed, and an Old Spice PC. I wish I had a cool nerd den like Terry Crews.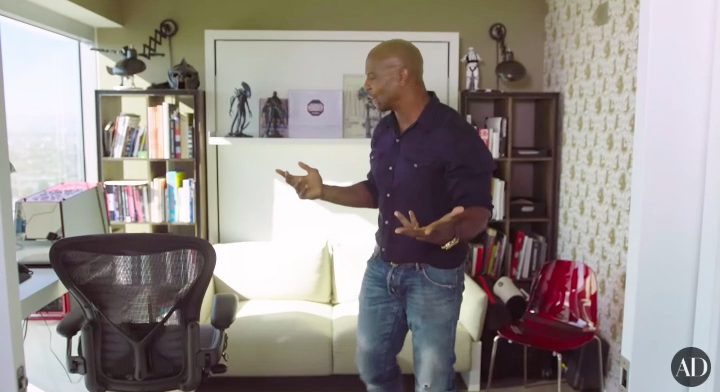 8.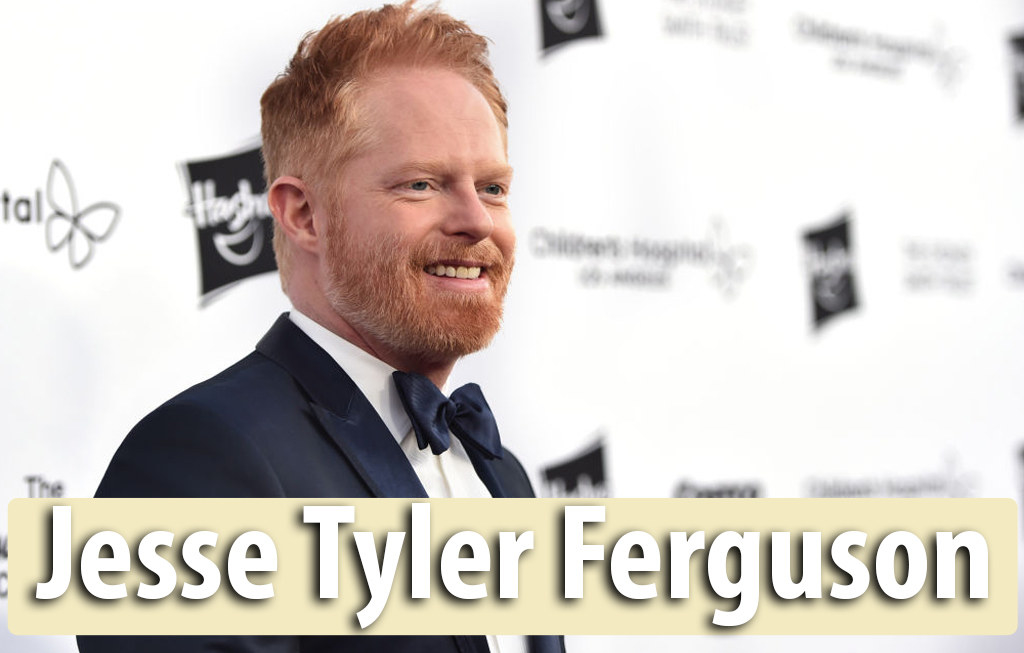 There's a lot not pictured here because this house is a behemoth, but here are my favorite parts.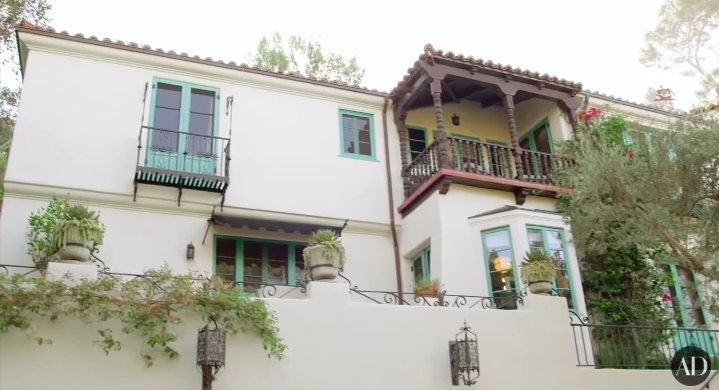 This is the patio. It's the perfect place for a Caprese salad and a glass of iced tea, is it not?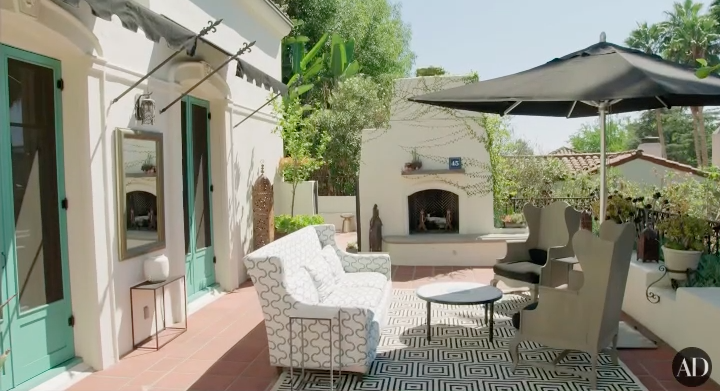 This is the pool. It has, like, three stories, and apparently Gwen Stefani (who used to live in the same house) had to file a bunch of permits to get it built.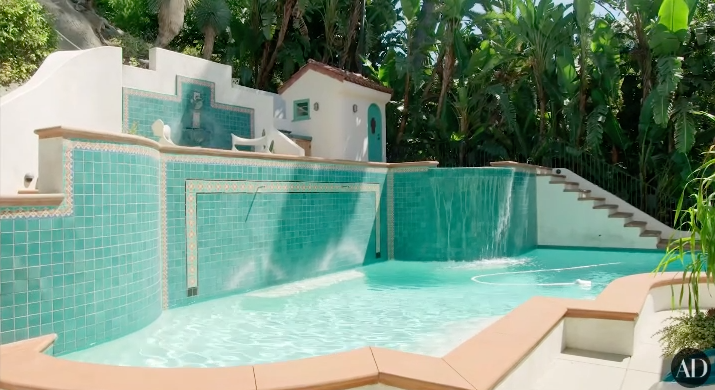 And this is the living room. It looks like Pier 1 and Restoration Hardware had a beautiful love child together.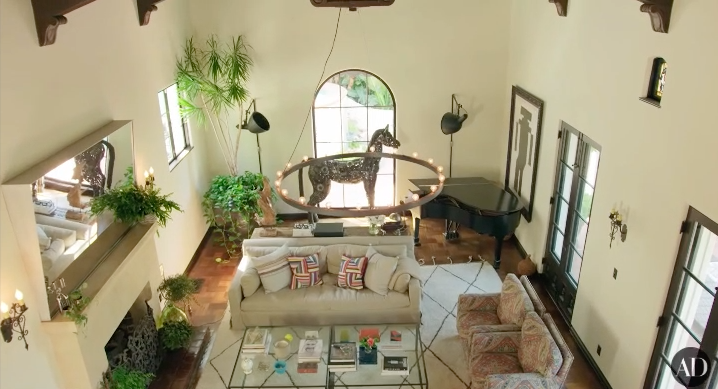 9.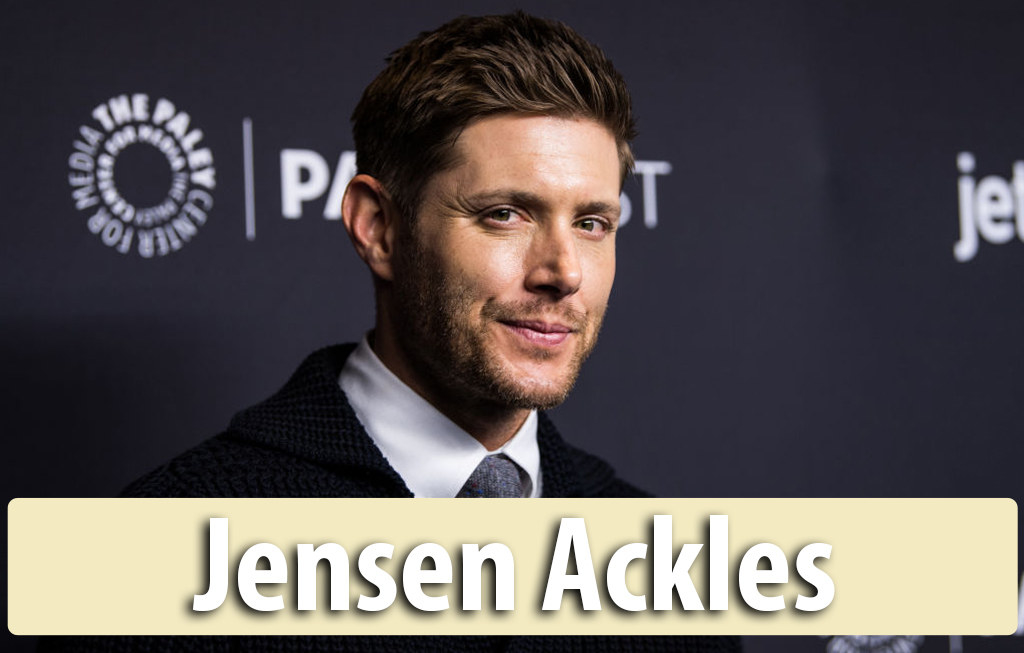 The Austin, TX house of this Supernatural star makes "monster hunter" seem like a pretty enticing job.
This is the kitchen, where they said most of the action happens.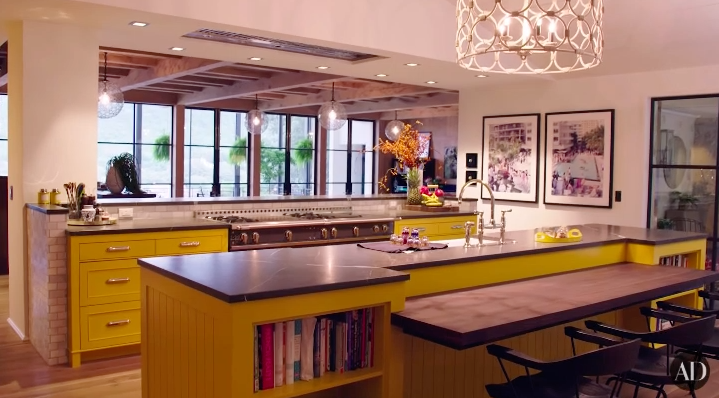 This is the Netflix spot, right behind the fireplace and right in front of the TV. In terms of nap-ability, that couch looks like it's a 12/10.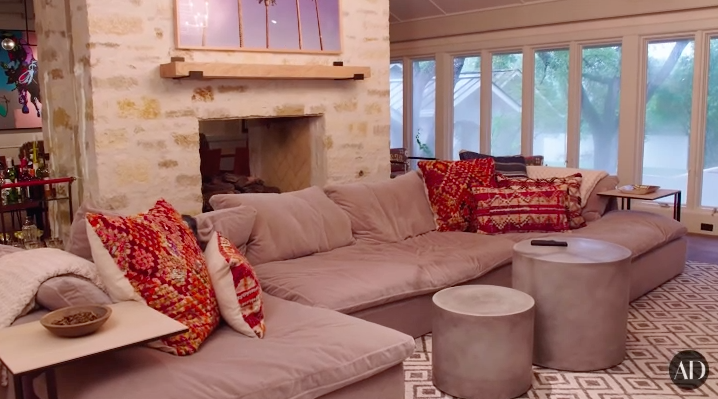 The master bedroom has reclaimed wood and huge barn doors. I'm peeking into that closet and I can already tell you that it's all I've ever wanted.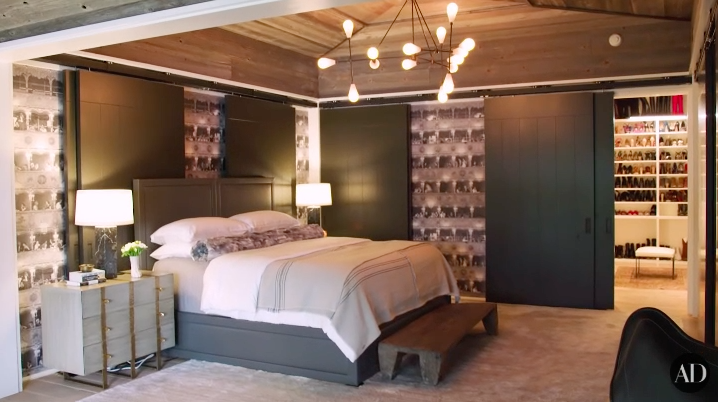 And there's also a huge screened-in patio. It has a view of their pool and the lake their property is on. TBH, I'd spend all of my time out here.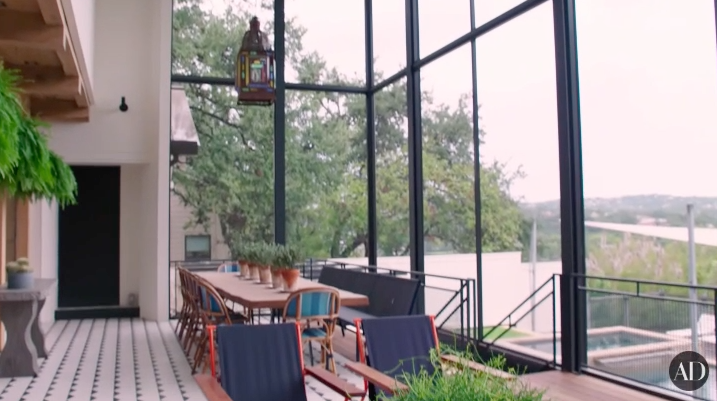 In conclusion, my bank account over drafted from just looking at these homes.