I Just Want To Talk About Justin Beiber's Custom Christmas Car Because It's So Important
Rockin' around the Christmas Biebs.
Welcome, welcome. Gather around the fire, because I have a story for you that involves two very magical things: Yuletide merriment and Justin Bieber.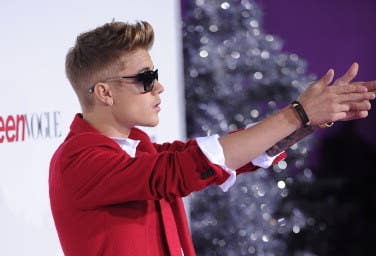 If you thought you had Christmas spirit, and you thought you were Santa's #1 fan, you were...
Santa's #1 fan is ACTUALLY Grammy-winning, "Sorry"-singing superstar, Justin Bieber, who out-jingled the fuck out of everyone this Christmas with his hall-decking, jolly-jangling, sleigh-riding, winter-wonderlanding custom Christmas car.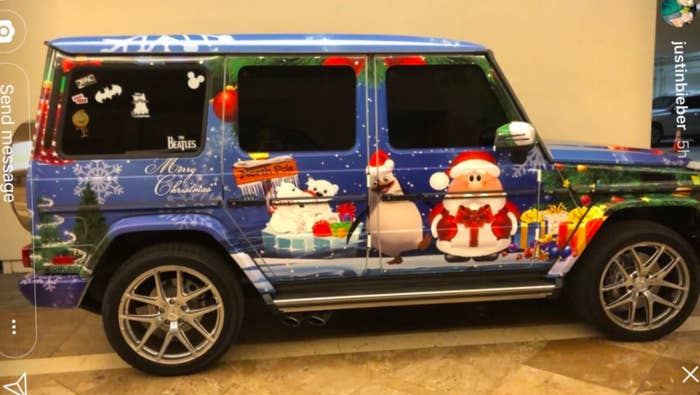 It's got a big ol' bow on the front, because, let's be honest, it's a gift to the world.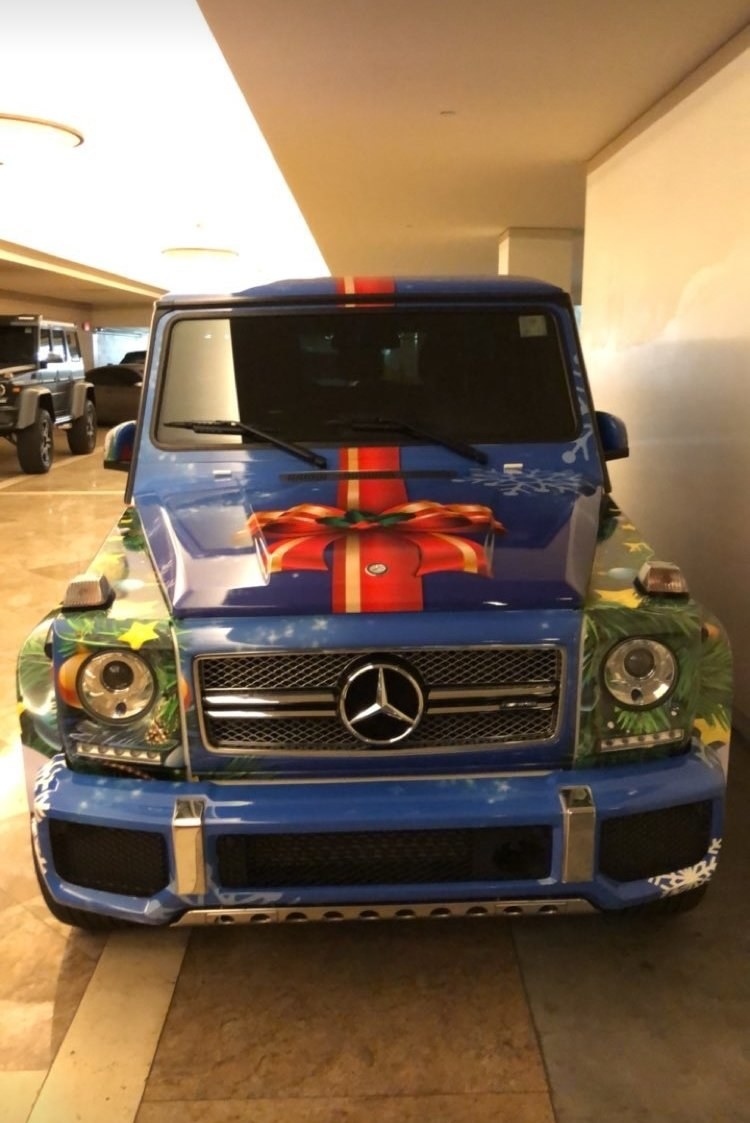 And as it passes, you practically get punched in the face with Christmas magic by this happy Santa on the tire cover.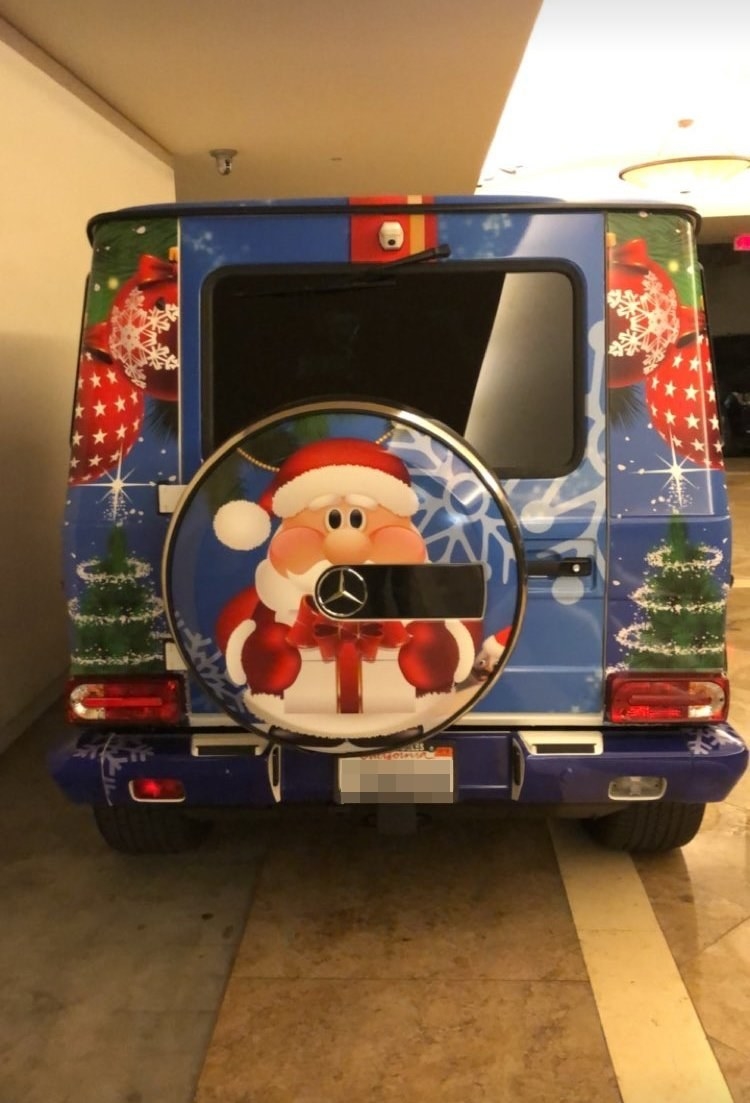 I know what you're thinking: "It's a pretty sweet ride. The only thing that would make it sweeter is a decal of Gene from The Emoji Movie." Well you're in luck, because BAM.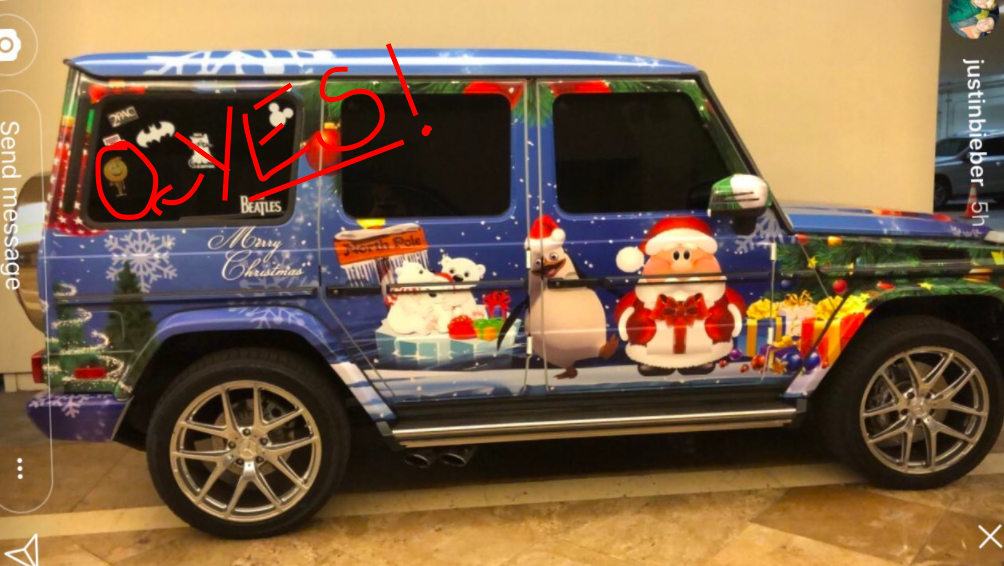 The wrap was made exclusively for the Biebs, who has my vote for Holiday Cheermeister.
Keep doing you, JB. Merry Christmas, buddy.