Fact: Lightsabers are the most powerful weapons in the universe. So, when I heard that you could build one in Star Wars: Galaxy's Edge at Disneyland Resort and Walt Disney World, let's just say I was ALL OVER IT.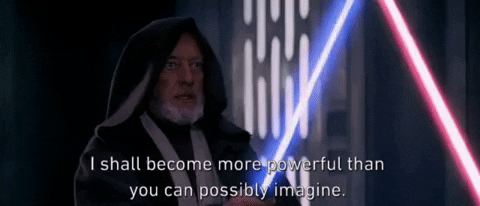 First, I headed to Savi's. She is the proprietor of the lightsaber workshop, where a secretive group called the Gatherers have dedicated their lives to restoring the balance of the force. The Gatherers are the ones who escort you through the building process.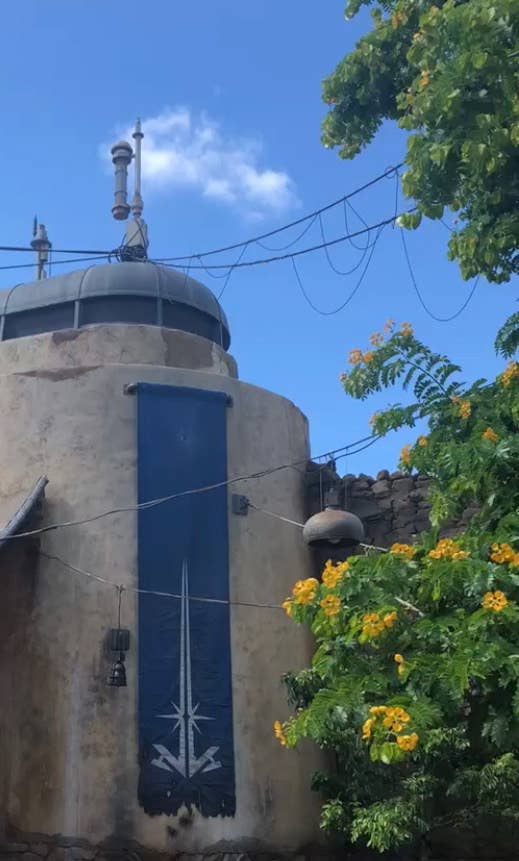 Once you're gathered in the workshop, you have a guide who briefly explains the legend of the lightsaber.
At the end of their story, the guide will ask you to choose a Kyber Crystal, which will power the lightsaber. These crystals come in red, green, blue, and purple.
Once you choose your crystal, you start to choose components for your lightsaber. These components are the authentic metal kind, and your lightsaber has a good weight to it when you're done building.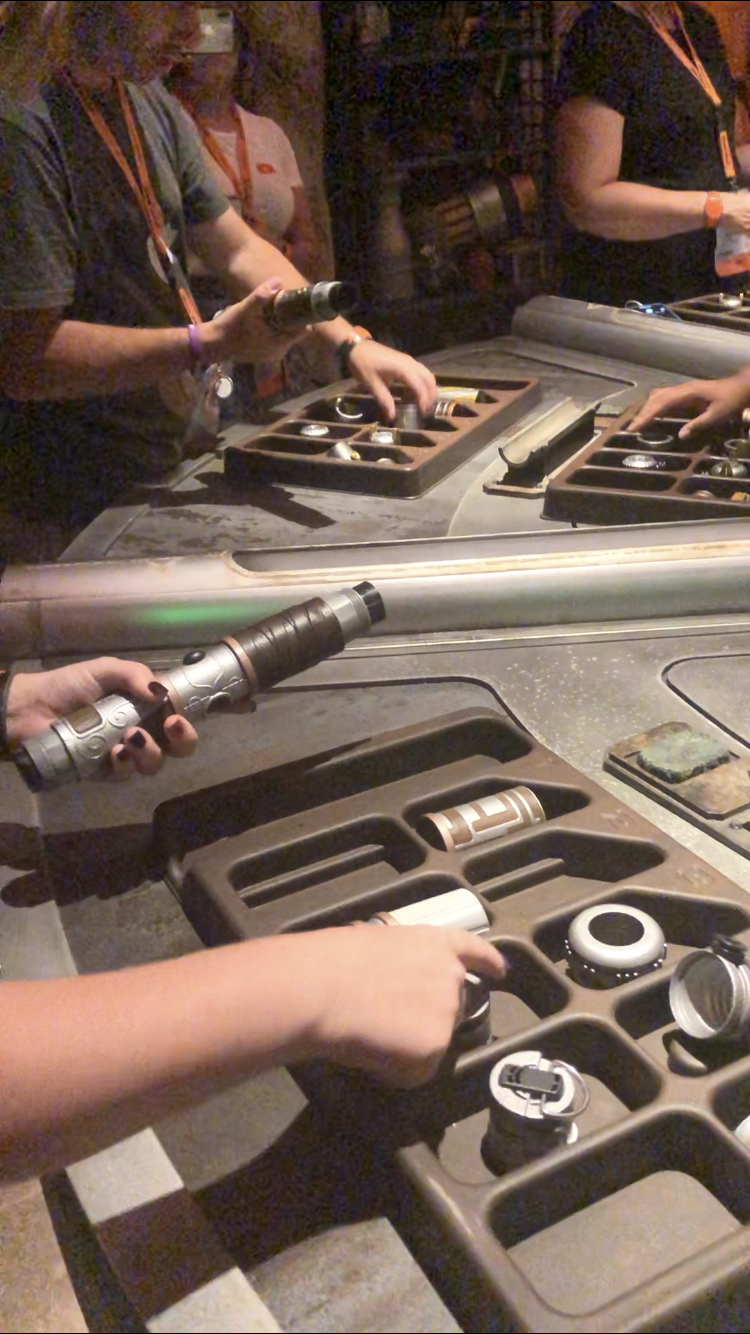 I chose a more natural look for my lightsaber, complete with a Rancor tooth at the end. In case you were wondering, this is what a Rancor looks like, and I have its tooth now.
And no two lightsabers in the room looked the same. There are over 120,000 combinations, so the chances of that happening anyway are slim. The guide said each lightsaber was a reflection of the builder and I'm thinking that's pretty true.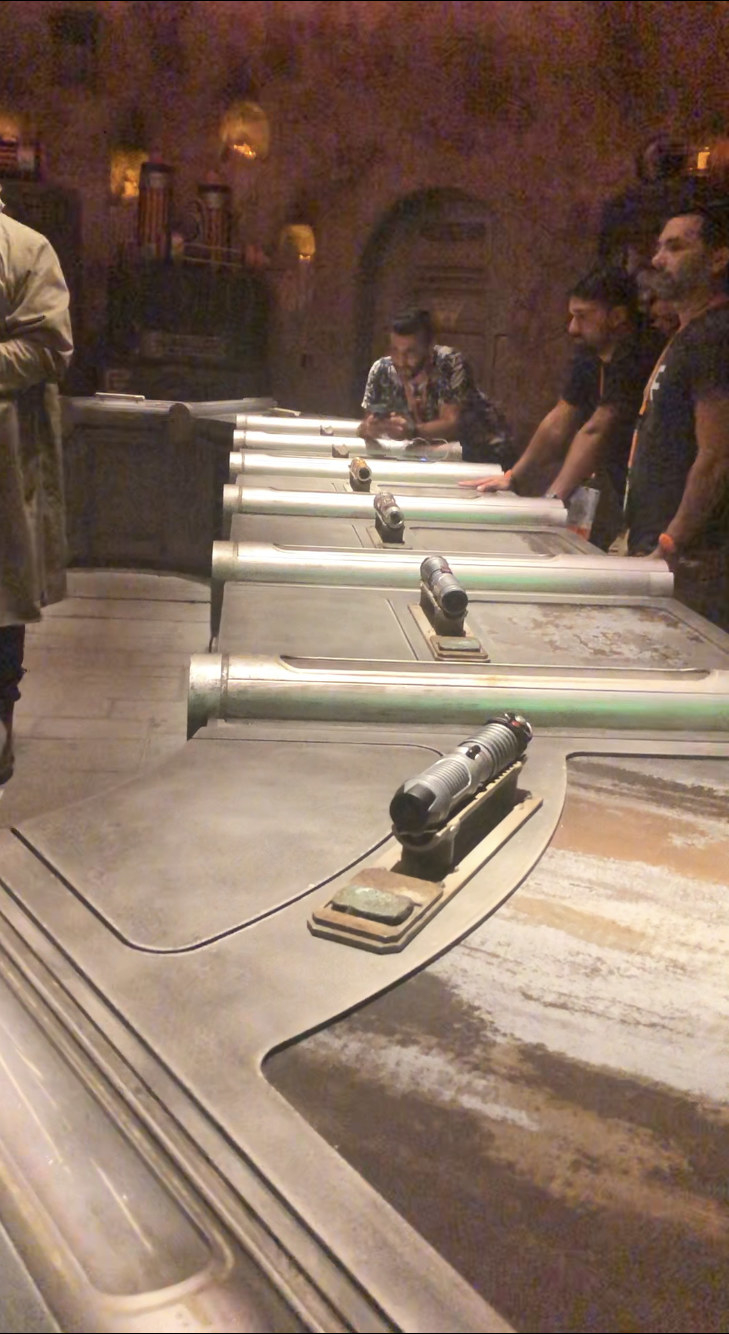 The Gatherers then "calibrated" the lightsabers, we were unexpectedly visited with a thoughtful and inspirational message from Yoda, and our lightsabers were finally activated.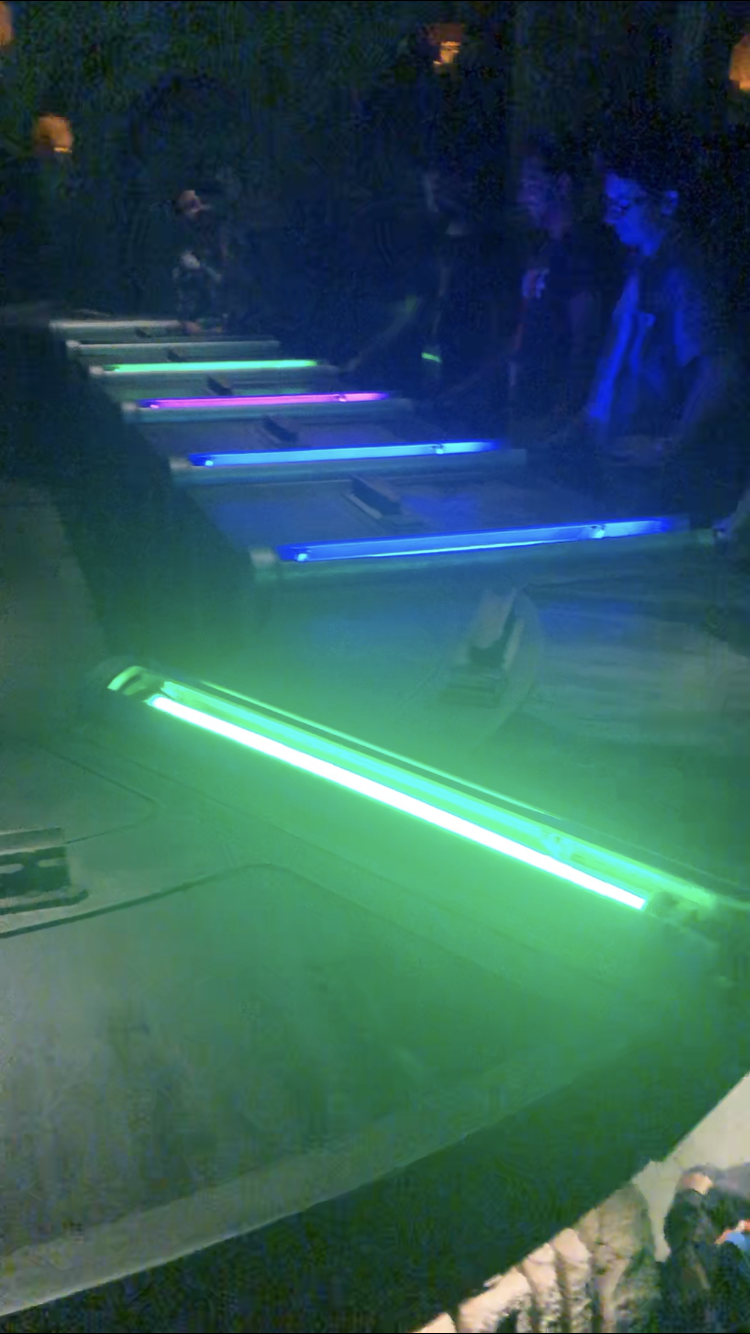 We were instructed by our guide to raise our lightsabers and wield them for the first time. I'm not going to lie, it was pretty emotional.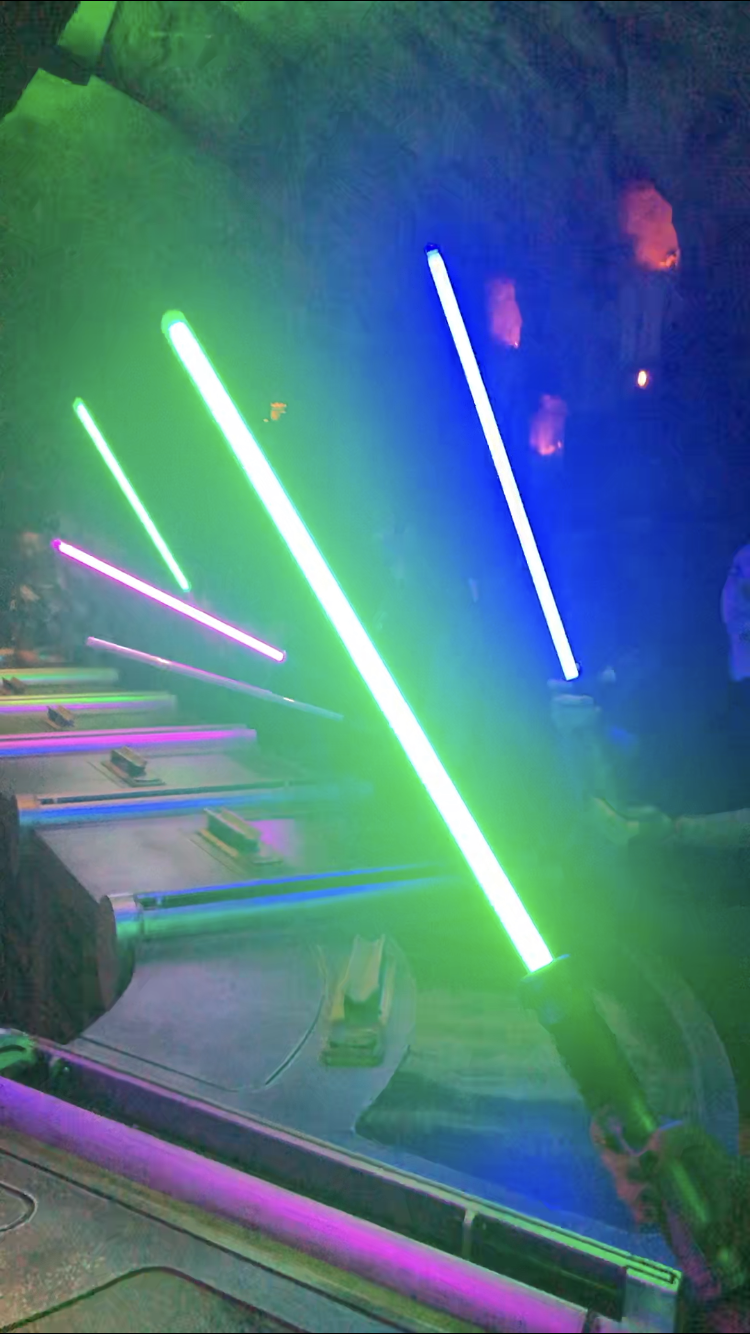 Let me just say, as soon as you make one, the force feels very strong with you. I felt not only inspired, but also like a mega badass.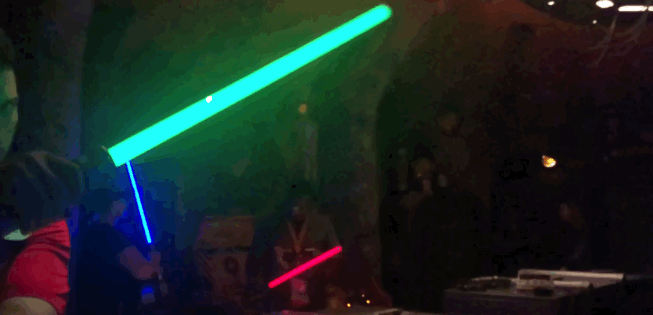 The cost for the experience is $199.99, which includes the build, the lightsaber, and a protective sheath. The building process takes about 15-20 minutes, and you can only do it at Star Wars: Galaxy's Edge at Disney's Hollywood Studios in Florida and Disneyland Resort in California.

One word of advice though...don't aim it at your face like Luke did. SMH.