So, Chipotle just launched a new menu item: carne asada.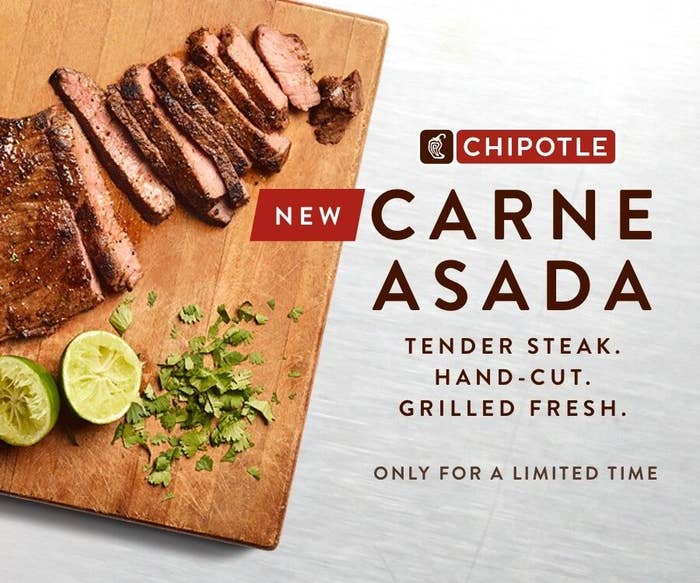 I'm a sucker for a good cut of steak (it's the Ron Swanson in me), so when Chipotle invited me to try their new carne asada, I was excited to see how it differed from their original steak, which is already my fave.
Their carne asada is made fresh every 30 minutes, grilled with a signature spice blend, then topped with cilantro and squeezed with fresh lime. It's also paleo and Whole30 compliant.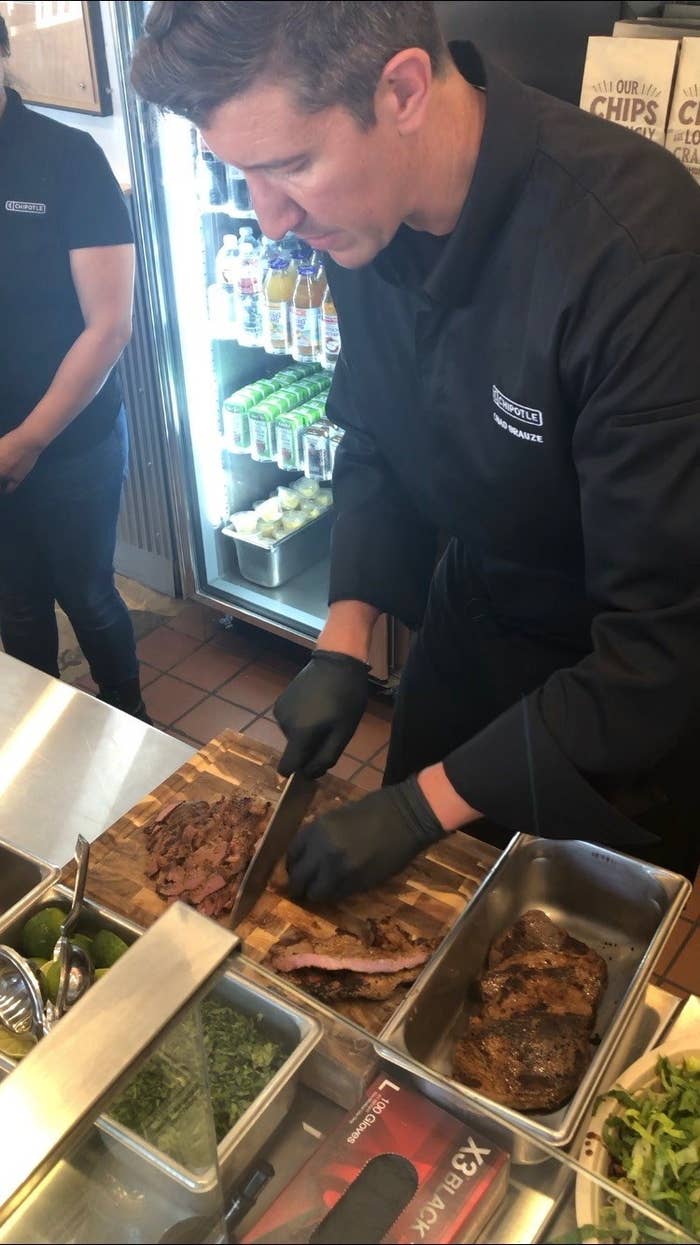 The verdict? It's just as delicious as it looks in the picture. While the original steak has more of a southwestern vibe, the carne asada is more tender and has a nice freshness to it because of the cilantro and lime.
I paired it with a salad topped with fajita veggies and guacamole, but Chipotle's Executive Chef Chad Brauze told BuzzFeed that pairing it with the red salsa and sour cream will bring a pleasant heat to it.
In any case, this is def my new favorite way to top a bowl at Chipotle. Sorry, regular steak, you've been bumped.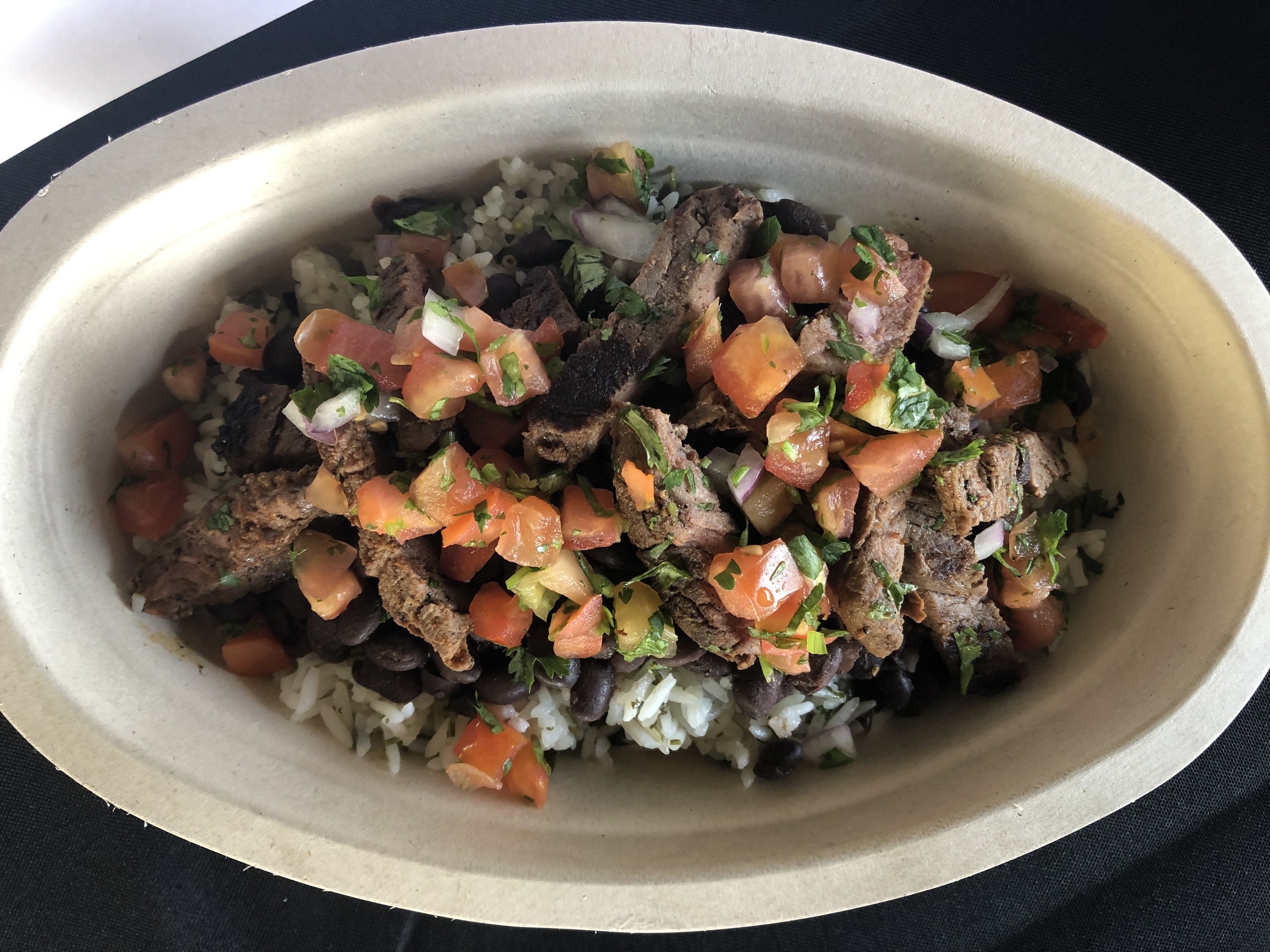 You can try the new carne asada yourself when Chipotle launches it nationally on September 19, 2019. You may even want double meat!