Chili's Is Delivering Free Burgers And Waiving Delivery Fees Today Because Dreams CAN Come True
FREE BURGERS, PEOPLE.
Listen, I'm all for a good deal, especially when it comes to free food.
That's why I'm practically salivating today because Chili's is giving away free Oldtimers with cheese.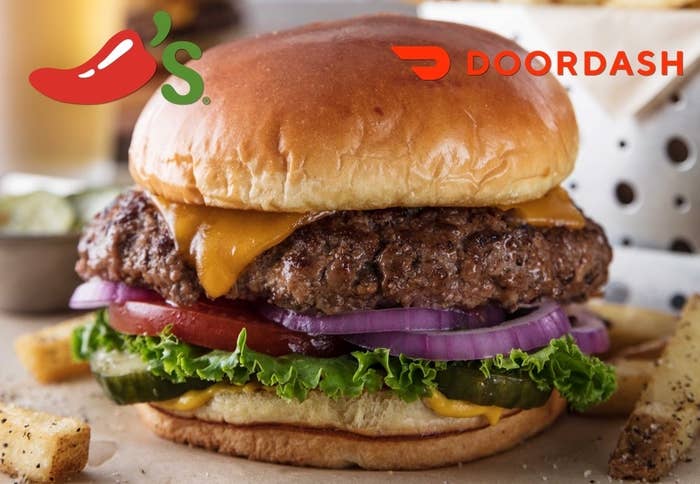 "DISH IT, AUDREY. HOW DO I GET MY HANDS ON A DELICIOUS FREE BURGER?" — You right now.
I'll tell you! Since Chili's is partnering with DoorDash, they're giving away these beautiful burgers and waiving the delivery fee to the first 25,000 people who order from a participating restaurant using the promo code "OLDTIMER".
Now, there is a catch. You have to order it for delivery through DoorDash (either in-app or online) and you have to spend at least $10.
Anyway, free burgers are great. Chili's is great. And free delivery is great. I'm into it.
OK, well I have to stop talking about it because I'm drooling on my keyboard. TL;DR Get your free burger today using the code "OLDTIMER". Thank me later!!