If you watched NBC's The Voice last week, the closing song was "Hit Me with Your Best Shot" — not because the producers thought it was the best way to end the broadcast, but because Twitter diehards like ♥Michelle♥ wanted it.
Twitter established itself as the second screen activity during this year's election; it was the place to be during live election coverage for the best political commentary, celebrity meltdowns, and bad jokes — it's how we all (tried) to follow along. Tweeting while watching live TV has become the cool thing to do during major events, like the MTV Video Music Awards, or really bad reality-TV show debuts (hi, Start-Ups: Silicon Valley). For all the commentary about DVR killing live TV, Twitter has inadvertently made live TV relevant again.
So it's natural that TV networks are starting to dip further into the real-time abilities of Twitter. They're asking viewers to decide what they want to see — right now — using Twitter's beloved hashtags. Back in September, the CBS show Big Brother used Twitter to influence real-time programming "for the first time ever in primetime reality television" said Twitter on its blog. By using the #bbreward or #bbpunish tags, viewers voted to reward or punish eliminated cast members at the end of each episode.
More recently, NBC's The Voice has asked viewers to choose which team/song they want to see performed at the end of the show using dueling hashtags — #VoiceBestShot vs. #VoiceWantMe. And while asking viewers to vote isn't a new idea — think American Idol — nor is asking them to use a particular hashtag to spark a conversation on Twitter, using a handful of tweets to determine what 9.47 million viewers (last week's audience on The Voice) want to watch definitely is. "It's Twitter as a remote control of the content," Mike Proulx, coauthor of Social TV, told me. "You as a TV viewer can affect what is actually broadcast, and that could be hugely powerful."
#VoiceBestShot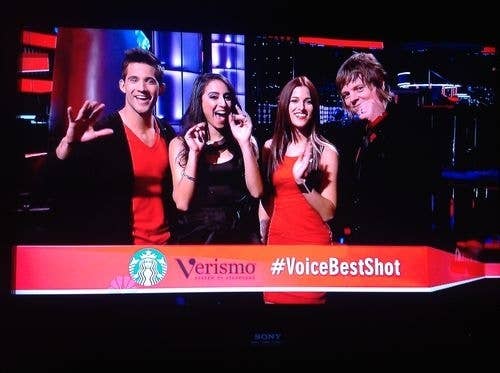 #VoiceWantMe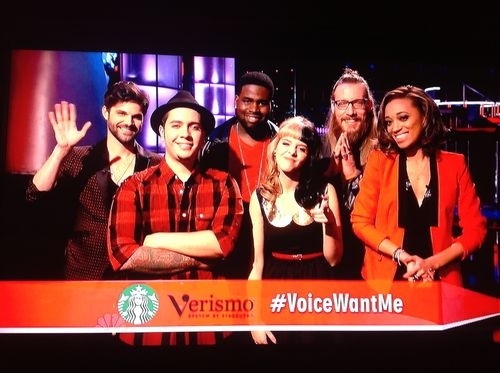 The idea is still relatively new and unused by most viewers, as evidenced by the number of people watching The Voice vs. actually tweeting about what they want to see on the show. Proulx used Radian6 to determine there were 15,203 "tweet votes" cast last week, a tiny fraction of the 9.47 million total viewers that tuned in, according to TV by the Numbers.
But the networks are less concerned with the outcome of the Twitter vote than getting 15,000 free endorsed advertisements out to thousands more potential viewers. By asking viewers to vote at a certain time, the networks can create a ridiculous amount of hype on Twitter — trending topics aren't just about the volume of tweets, they're volume of tweets in a period of time — another (free) way to drive additional viewers to their show. "Expect to see lots more of this happening as Twitter + TV integrations evolve from a single passive hashtag to a strategy that leverages TV viewers feedback in real-time to affect on-air programming," writes Proulx.
So while it might still be a little while before Twitter takes over live TV, it's at the forefront of networks' experimentation with viewer participation. (And they've kept the stakes low: Networks run a risk in leaving the decisions up to the tweeters, who don't reflect the entirety of their audiences, demographically.) Right now it's mostly choosing between two options — "Vote for hashtag A or hashtag B" — but the power of real-time, effortlessly solicited viewer polling is already becoming clear.