Which Matthew Gray Gubler Tweet Are You Based On Your Zodiac?
You got:

"Crop circles where like etsy for aliens."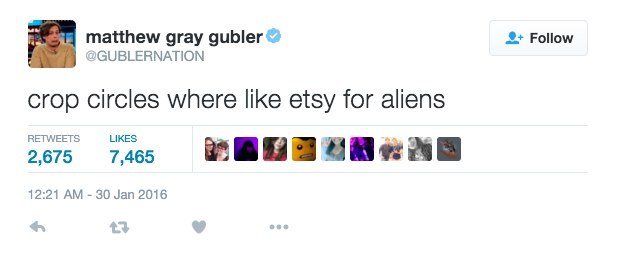 You got:

"RT if you think it would be scary to be an ancient person..."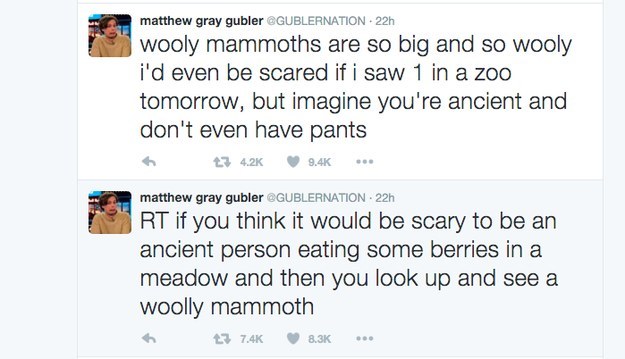 You got:

"I'm so good at eating cheese late at night."

You got:

"The only thing I like more than waking up early is EVERYTHING IN THE WORLD."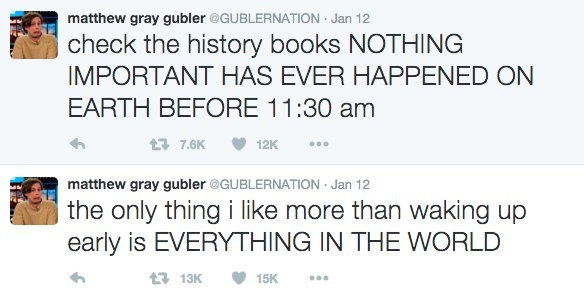 You got:

"All grandpas love reuben sandwiches..."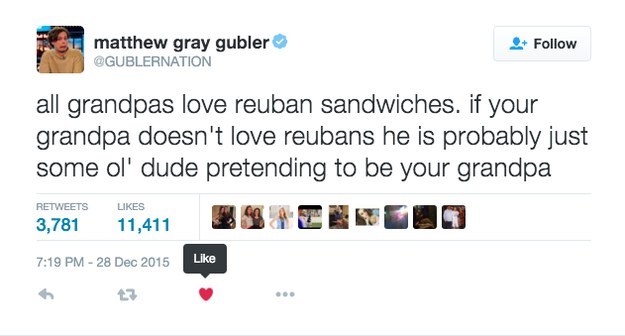 You got:

"Legitimately just heard someone with bells walking on my roof..."

You got:

"...my glasses were held on by fishing wire..."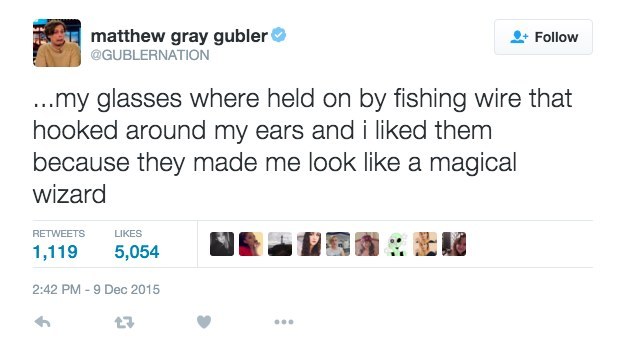 You got:

"Nat King Cole? More like Nat King Cool!"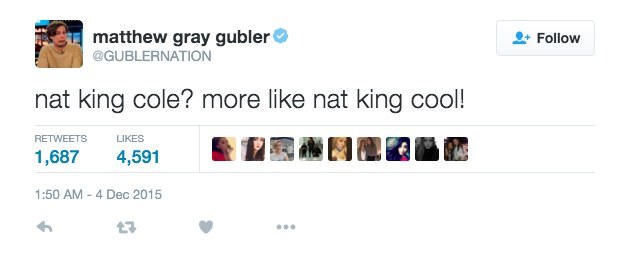 You got:

"Find what you love and let it kill you..."

You got:

"p.s. REM is so awesome..."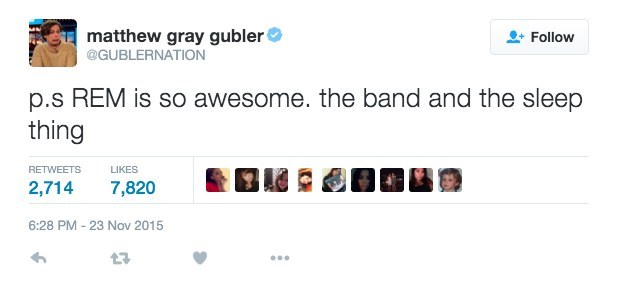 You got:

"If you hold a stethoscope to my heart all you will hear is the Beetlejuice soundtrack."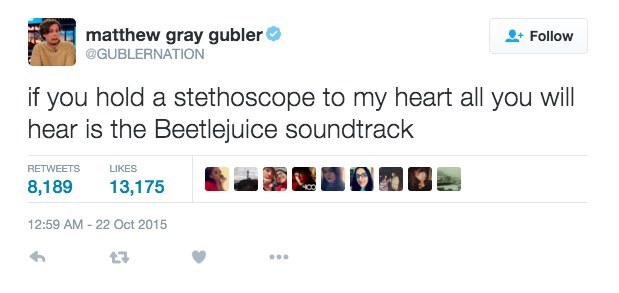 You got:

"Driving to coachella but listening to the soundtrack from shrek."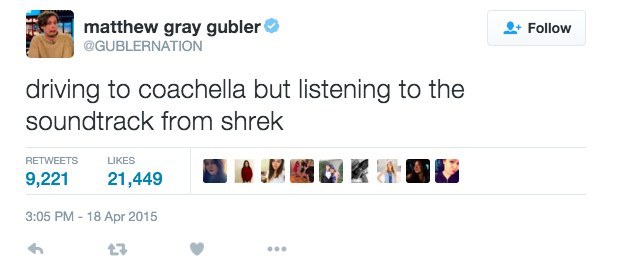 This post was created by a member of BuzzFeed Community, where anyone can post awesome lists and creations.
Learn more
or
post your buzz!