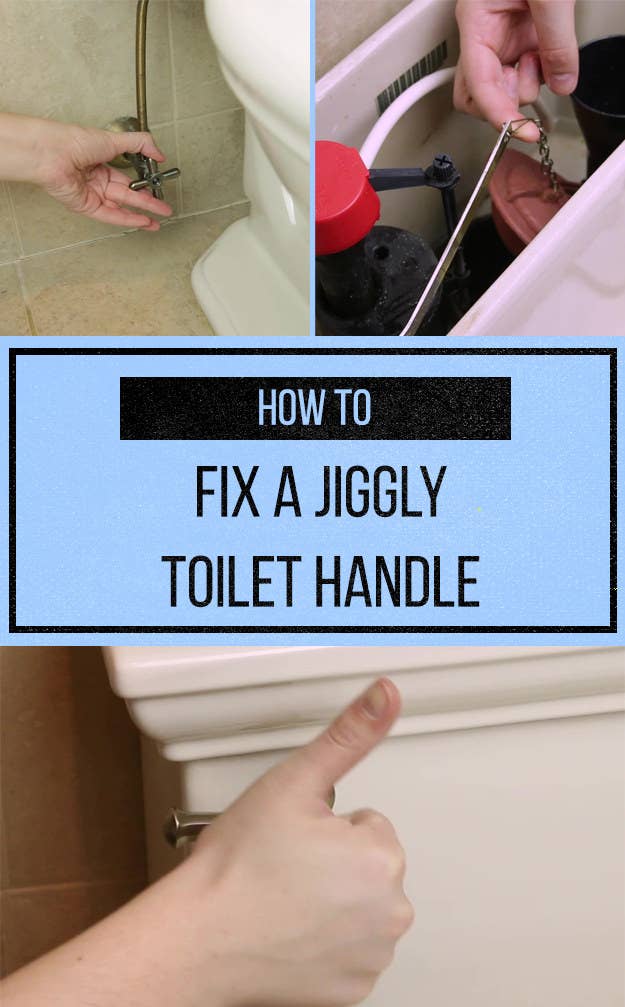 1.
Turn off the water.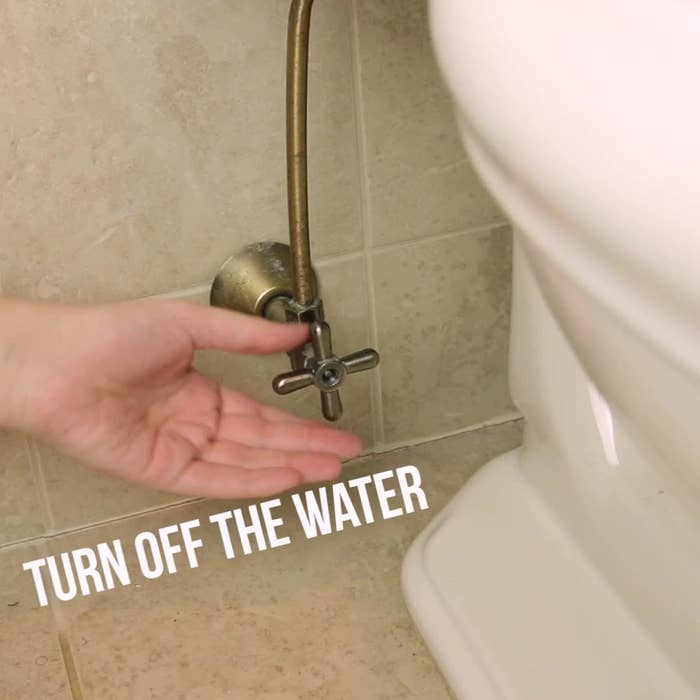 2.
Take off the lid.
3.
Flush the toilet to drain the water.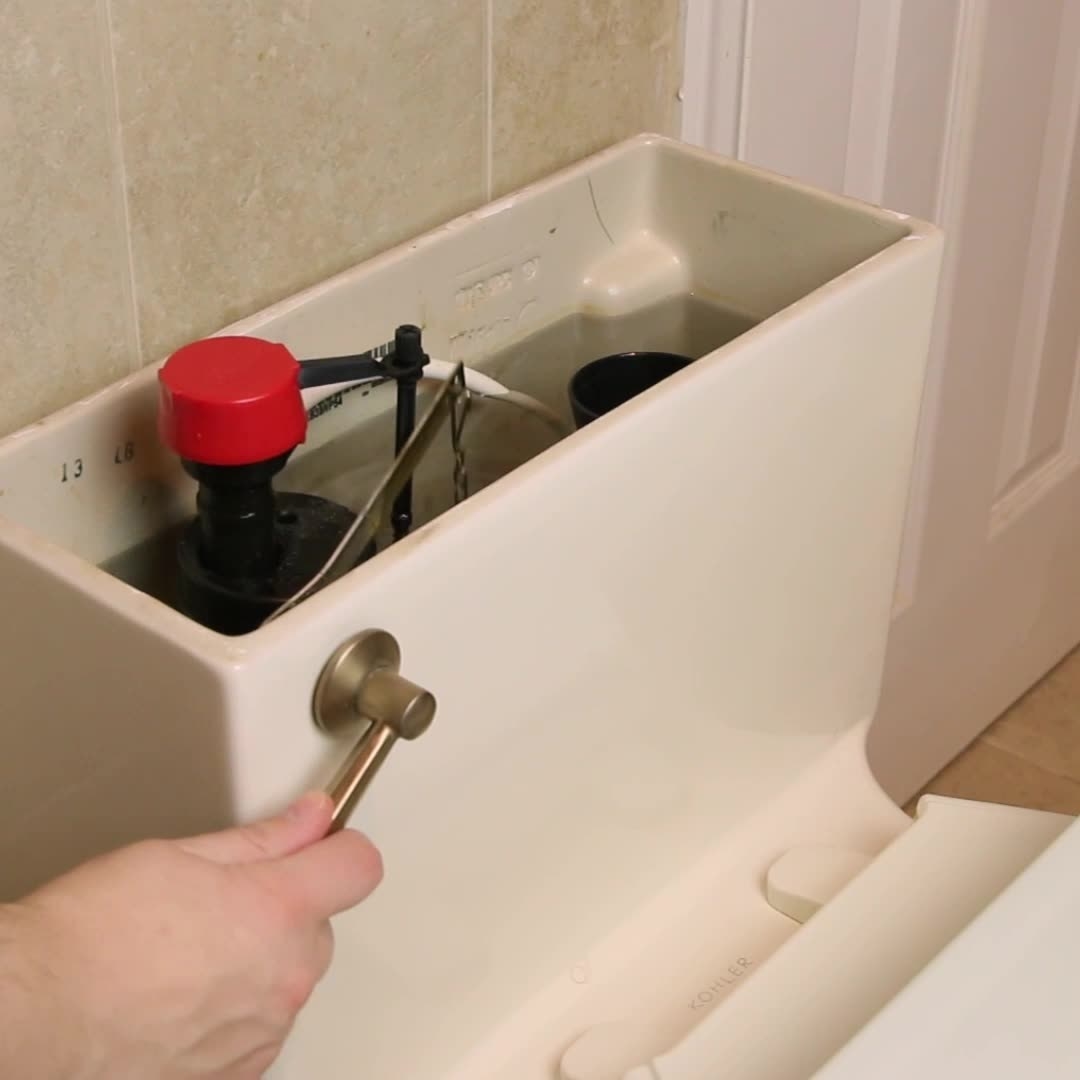 4.
Remove the clip that attaches the chain to the flush lever and move it onto a lower link on the chain so that there is less slack.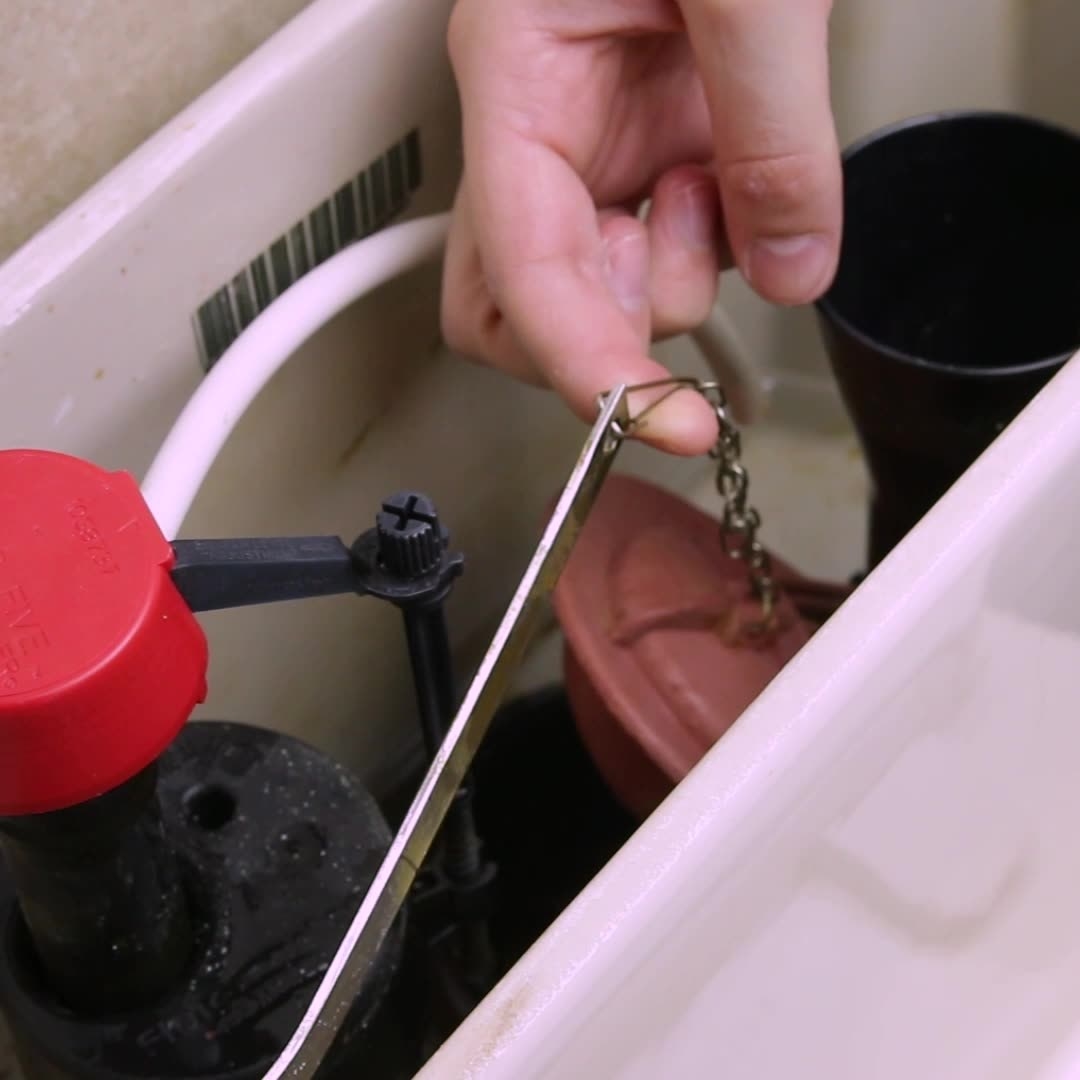 5.
Turn the water back on, let the tank fill, and replace the lid.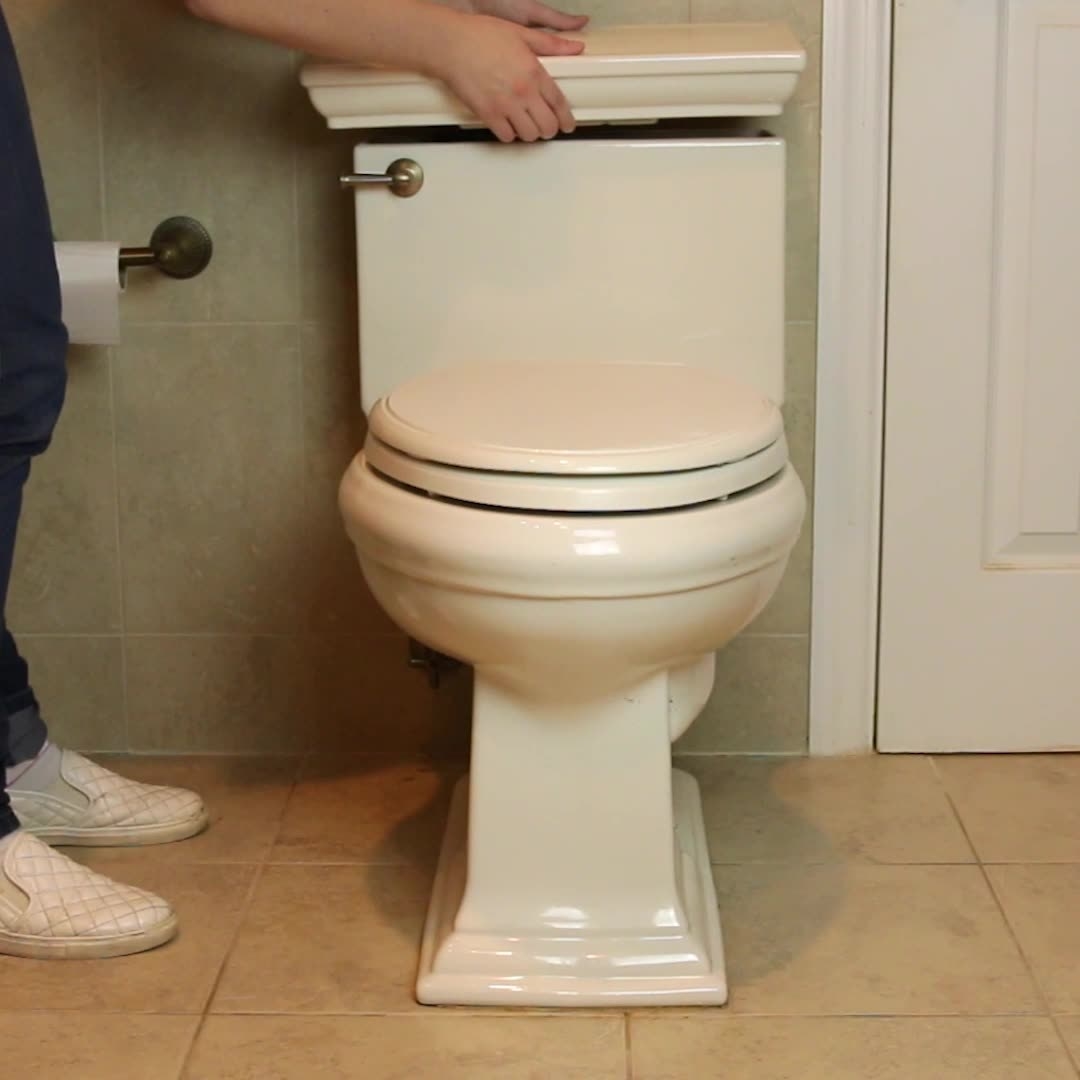 Good as new.