 Rainbow Rowell can never look in one direction for long. She meets the eyes of a fan clutching a copy of her novel Eleanor & Park in the audience at Housing Works Bookstore in New York City, then darts her focus down to her shoes. "I could not say I wrote this book because of The Mountain Goats," she says holding up her own copy of Eleanor & Park, "but I would not have written it without them."
One of them, John Darnielle from The Mountain Goats, looks on from the audience. He's reading tonight as well, from his debut novel Wolf in White Van, and that's why this isn't just any reading for Rowell. She has come a long way to be here. All the way from Omaha, Neb., where she writes, and lives with her husband and two young sons. She's here to publicize her fourth and newest novel, Landline, the story of a marriage on the rocks, a suffocating friendship, and a magic telephone. With Darnielle here, the reading takes on another color. Rowell, who — in the best way imaginable — looks exactly like a woman named "Rainbow," is at once a critically acclaimed YA novelist about to embark on a reading tour of both Europe and the United States and a fangirl whose voice cracks when she talks about the influence The Mountain Goats have had on her work.
"I felt like those songs were coming from inside of me, getting louder and louder," she says. "I cried over those songs. That album unlocked me, and continues to unlock me." Rowell refers to the band's 2005 album, The Sunset Tree. A few heads in the audience nod aggressively. "Wow. This may be the first time I've cried at a reading."
After reading an excerpt from the novel, followed by Darnielle, Rowell moves closer to the information counter. Her fans line up to have their books signed. She signs everything from her first novel, Attachments, to her latest, Fangirl, even a copy of Murder She Wrote for a fan who forgot the book. Darnielle comes and sits beside her, author and author, musician and fan united at last. They regard each other as old friends, although they'd only just met. He isn't supposed to be signing books (Wolf in the White Van is yet to be released), but I point out a young man who had been standing next to me in the crowd clutching a well-worn album. I tell him, "That young man there. I think he'd probably die if you signed that album." Darnielle immediately rises and walks over to the kid and his father. He signs the album and takes a photo. The album owner is beaming.
A member of Darnielle's team leans over and whispers to me, "He didn't say much onstage, but when she finished reading, he almost cried."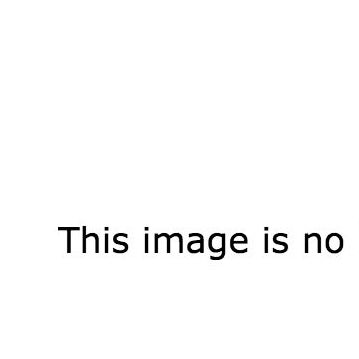 Before Rowell was making musicians weepy in bookstores and writing novels full time, she worked at her hometown newspaper, the Omaha World Herald, for 10 years. Over the phone, she says, "My job was to write the exact same length three to four times a week. I felt like things were easier for me if I did what people expected of me."
While Rowell never thought of the column as a bad job, ("I really loved the people there") she found herself less and less fulfilled by the work. "I was literally in a box, and that box was on the front of the paper."
When she left her columnist position to become an advertising copy editor and creative director for a local ad agency, she started writing Attachments as a pastime. The story was unique to say the least, written almost entirely in the format of emails, with the primary character being a young man who is paid to snoop. Of course, he falls in love with one particular woman's emails.
After Rowell's son was born, she set the manuscript aside completely for two years. "It felt like a hobby. I felt guilty taking time out of my life to write the book. You wouldn't get a babysitter to scrapbook or knit, right? So, it felt like it would be weird to get a babysitter so I could work on my book," she admits. "It's not like I had any reason to believe it was ever going to be printed, it was more something I was doing for myself to see if I could do it."
In an unexpected turn of events, Attachments was published in April of 2011. The novel was more successful than Rowell expected, though not well enough for her to quit her day job. Still, with a newfound confidence in her writing, she set forth writing her next book. Eleanor & Park would be the novel that catapulted her into YA superstardom, but before she could write it, she would need to confront the more heart-wrenching memories of her own childhood. The first time Rowell wrote about the struggles of her childhood was in her column for the Omaha World Herald. Her voice lowers a bit, serious but without shame. "I was living in rural areas often without power or a phone or a car. Our water came from a well and a pump. My dad was not around and when he was around, he was not good. There was a lot of alcohol abuse and drug abuse. I feel like I need to say that I'm probably sane and alive because I had a really great mom. Eventually, when we moved to the city and we were on welfare, it was a step up. Being poor in the city was easier than being poor in the country."
Despite their living conditions, Rowell remembers a home where her father read her The Lion, The Witch, and The Wardrobe. Books were her safe haven. "My mother was very strict, there was very little on television that we were allowed to watch, there were very few movies that we were allowed to watch. But she'd let me read anything."
Rowell was an avid and prolific reader early on. She devoured everything she could get her hands on (particularly anything written by Beverly Cleary), a habit she describes as "problematic." "I read so much. In grade school I'd have a book in my desk, and I'd keep the lid a little open, and I'd turn the pages with my pencil. I'd stay up all night reading. We had bunk beds, and I slept on top. There was a light in the bathroom, and I'd hang off the edge of the bed upside down so I could read."
Like so many writers, Rowell's first experience creating original work happened in the classroom. Her class went to the zoo and she wrote a poem about the gorillas watching soap operas. "My teacher made a big deal about it." Her teacher was so encouraging, writing became one of few things she felt truly confident about. She laughs heartily, "If someone had been nice to me about something else, that's what I would be doing right now."
Rowell found solace in the stories when she couldn't find it at home. "As a teenager, I had a really bad stepdad. I felt trapped and suffocated by the circumstances of my life. Those were the themes of my childhood. It's not like I was miserable all the time, but when you are that poor, it's present in your every moment and interaction. That poverty is a huge part of who you are in every moment."
It never crossed her mind to bring up her troubles at home with friends or other adults.
"At the time, I didn't think of it as something that needed to be talked through. It was just my life. And I didn't talk to my friends about it, because when I was with my friends, I didn't want to be talking about all of those things that were hard or sad about my life. So I really didn't talk to anyone about that stuff."
It wasn't until after Eleanor & Park was published that many of Rowell's friends found out she'd ever dealt with hardships at all, which she found incredibly disconcerting. "I was kind of like, Oh wait a minute, I haven't talked to you about this? I've had friends for years and years and I've never really talked to them about this?"
Even though Rowell doesn't think of herself as a music nerd, she admits to loving the point of discovery with new bands or songs. They don't necessarily have to be newly released, just new to her. It was music that allowed her to write the story of a young Eleanor in an impossible situation. While she insists the story of Eleanor & Park is not autobiographical, she does credit The Mountain Goats' The Sunset Tree with giving her the push to write the story.
"It kind of took me back to that time in my life I'd never really dealt with. So I wanted to deal with those feelings, I think, but I didn't know how. When I started writing Eleanor & Park, I didn't actually plan it out, like now I'm going to write a book about a girl that has a bad stepdad. I didn't plan that. I just started doing that and I felt like listening to The Mountain Goats had gotten me to the place where I could even do that much. Not The Mountain Goats in general, but that album. It really unlocked me. I had to listen to it. I had to feel these feelings."
In the story of Eleanor & Park, the title characters' connection is solidified by the trading and gifting of comic books. This was how Rowell found them in her real life. "They were my friend's comics. I really stole from my life in that one part. We did sit together on the bus, and he did lend me his comic books. He lent me the X-Men and I fell hard. For the comic books!"
When she was younger without much money, Rowell spent time sifting through discount bins at her local comic book shop. "If you walked into a comic bookstore, there would be a box of comics they couldn't get rid of, and they would be four for a dollar. I would buy anything about the X-Men, X-Characters, and the history of The Marvel Universe."
Rowell also enjoyed a deep and abiding love for the Star Wars Trilogy, a passion she shared with her best best friend. "I wasn't even allowed to watch Star Wars at the time. I had seen the first two, but my mom decided after Return of the Jedi, that was it. But I'd been given this taste and I loved it so much."
She and her best friend regularly embodied their favorite characters from the franchise and spun stories about their otherworldly adventures. Despite her bestie's insistence on being the star of every pretend journey to Tatooine or The Death Star, Rowell continued to have a blast in a galaxy far far away.
"She would say, 'I get to be Princess Leia, but you can be my cousin Princess Leah.' I was always getting the cousin."
The fantasy world offered a welcome reprieve from the reality. When asked if world-building was a coping mechanism, a tool of resilience for children in bad situations, Rowell takes a moment to respond. Then offers, thoughtfully, "I have really mixed feelings, because there's this idea that kids are resilient, and I don't really believe it. I think kids get by and do what they need to do to survive, and then they kind of turn into bombs."
So, how do we defuse the bomb?
"Hopefully, you get to a place where you're feeling secure and you're feeling safe, and that's when it comes out." She takes a deep breath and exhales into the receiver. "That's the most you can hope for."