Hi! My name is Arielle, and I am currently doing a program called Remote Year. That means I'm working remote while traveling abroad, writing about all the cool places I see in Latin America.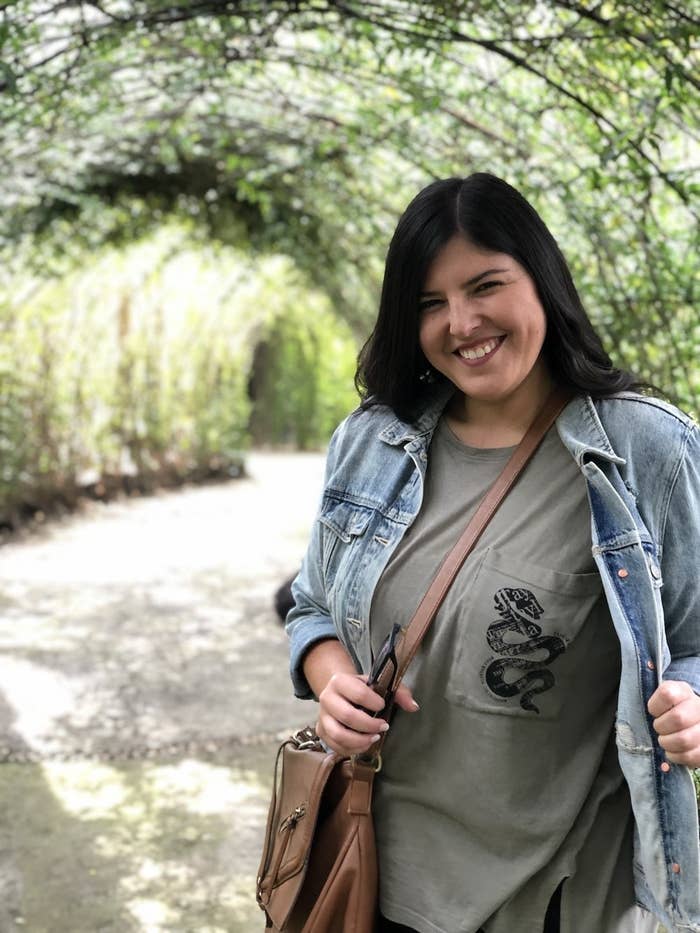 My last stop of the program is Mexico City, Mexico, and I heard about a "Snake Airbnb" close by. I obviously had to check it out.
There are two apartment listings on Airbnb, and we went with the 5-bedroom option. At only $208 a night, it actually turned out to be pretty cheap per person.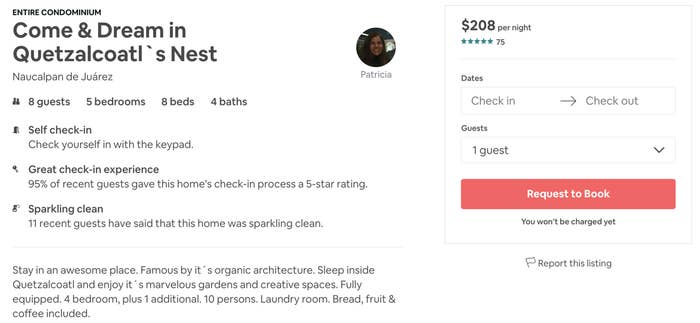 So, how did we get there? We took an Uber from Mexico City to Naucalpan. The ride can be anywhere from 40 minutes to an hour, depending on traffic.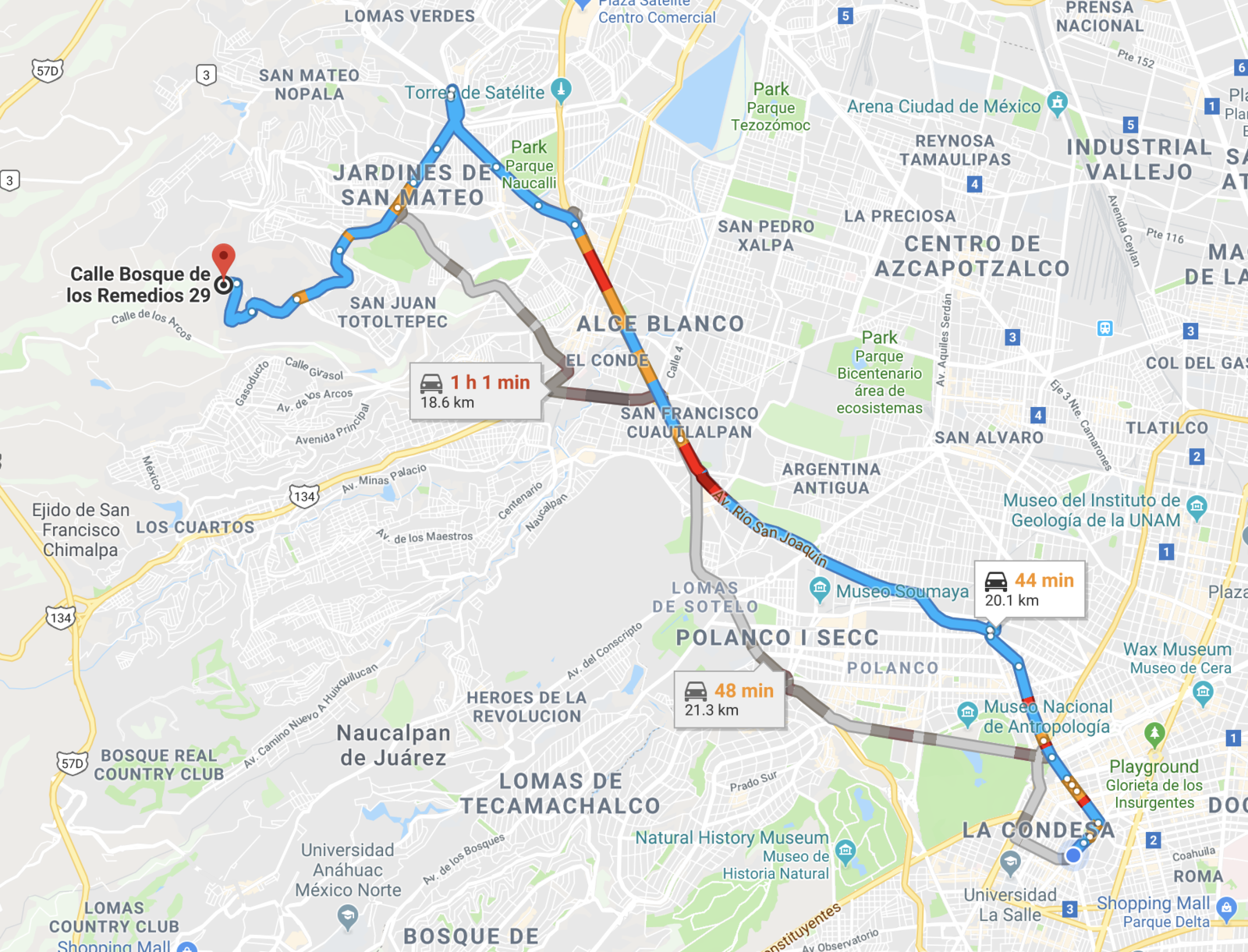 The Airbnb is kind of in the middle of nowhere, and we had a lot of trouble getting Uber Eats to deliver us food. Definitely come prepared with food, water, and snacks!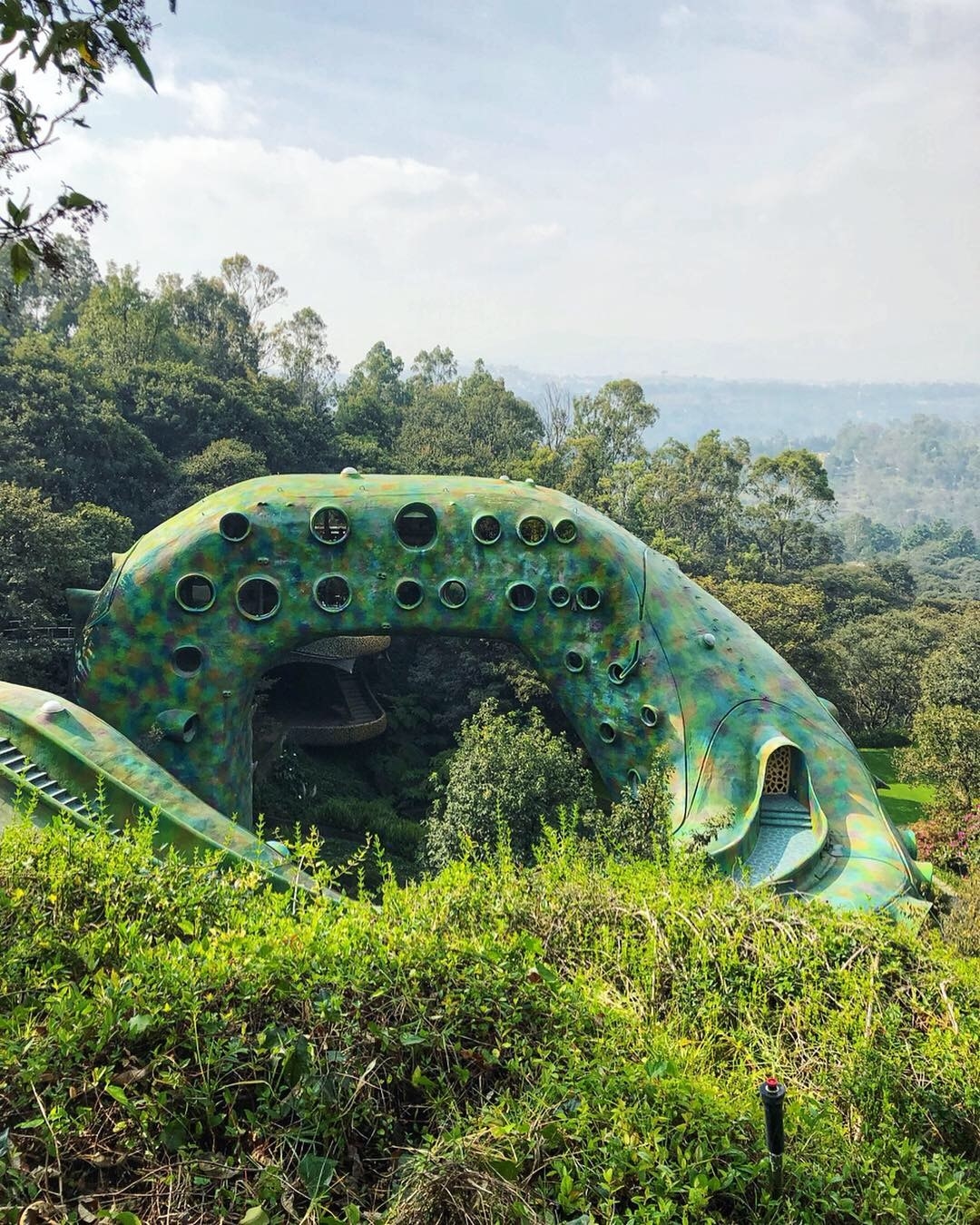 There were five bedrooms, and the place can sleep up to eight people. Overall, everything was clean and nicely decorated. There are also lots of windows!
In the morning, the host (Patricia) gave us a THREE-HOUR TOUR of the compound. It's freakin' HUGE.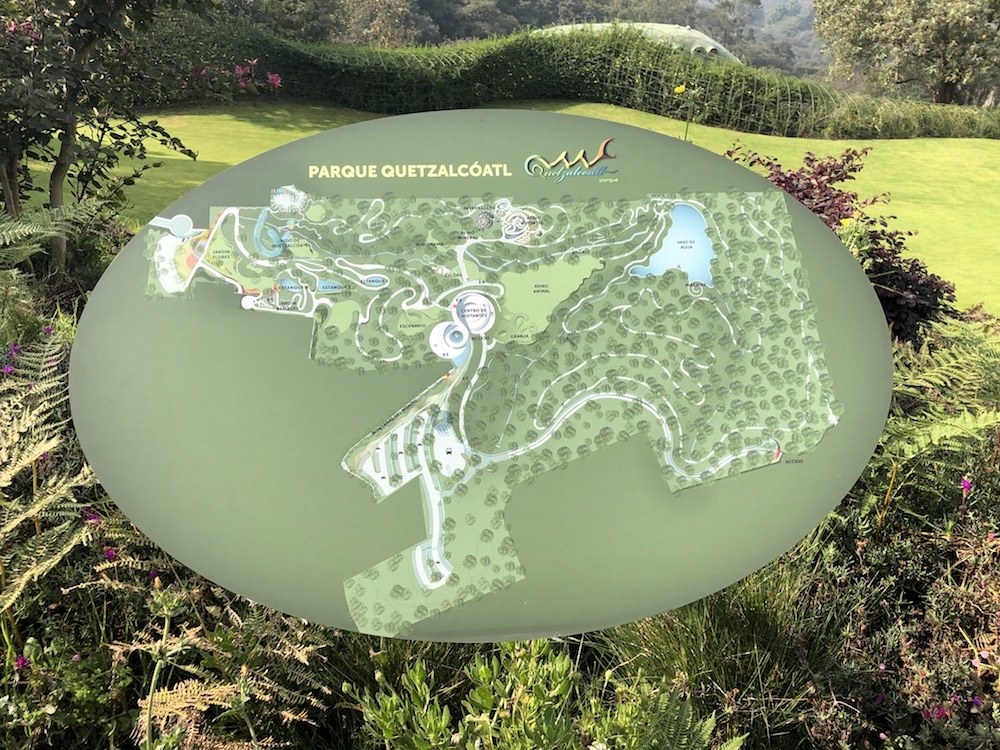 The property, designed by renowned Mexican architect Javier Senosiain, is being made into a "theme park" of sorts, which is expected to open to the public in about three years.
First things first: There are NO actual snakes, just lots of snake statues.
Second: There's a dog roaming around on the property, and although he doesn't have a name, he's cute and cared for.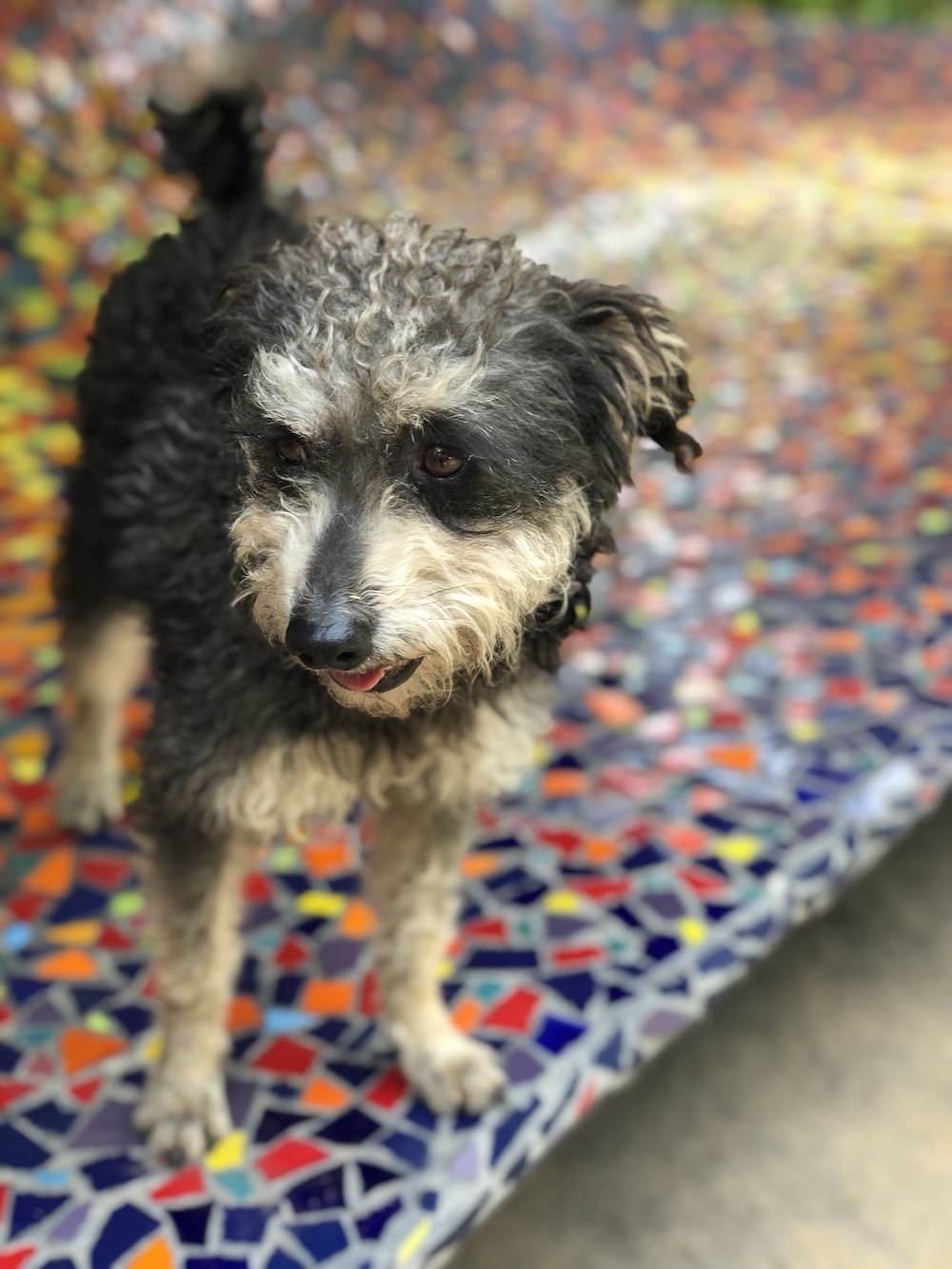 The entire property is very big, and the owner is planning to open an "animal kingdom..."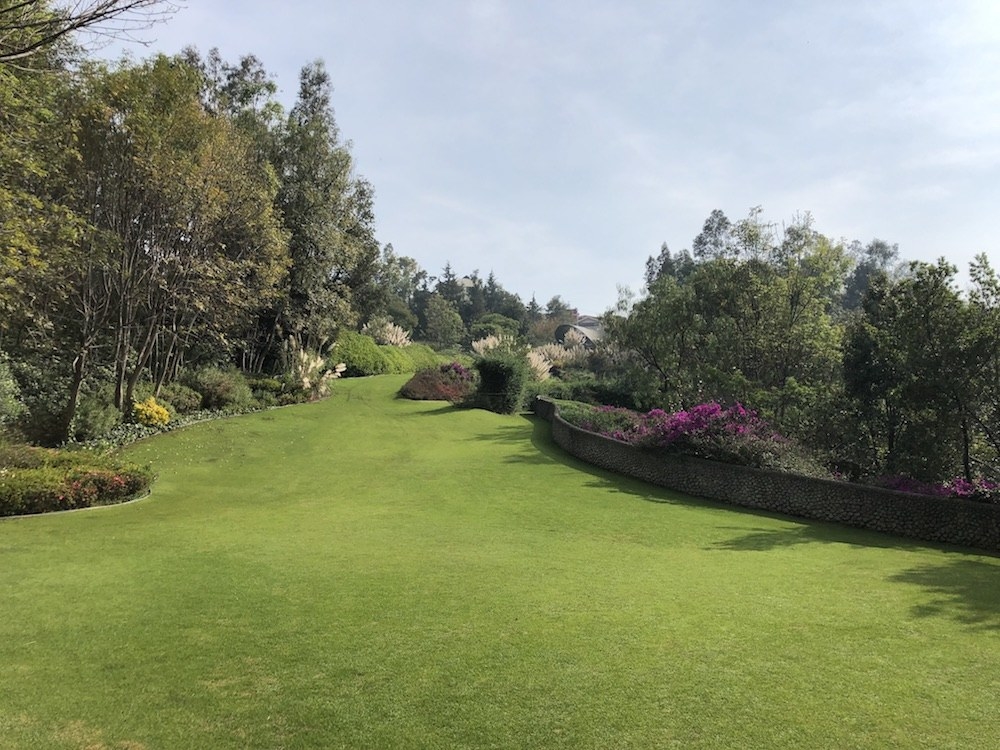 ...as well as a museum showcasing the architect's collection of work.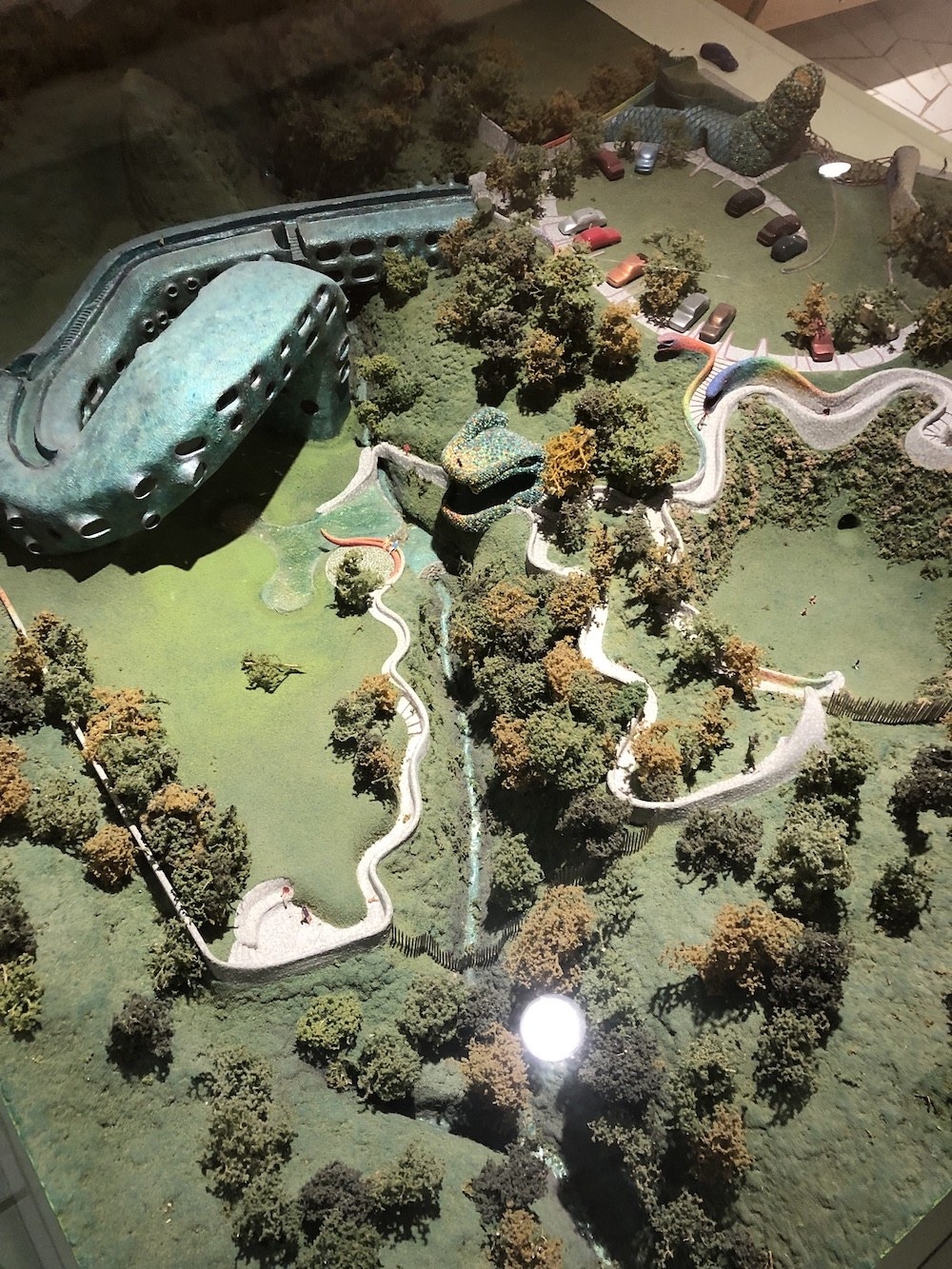 Hidden in one of the many caves of Parque Quetzalcóatl is an exhibit of minerals and crystals.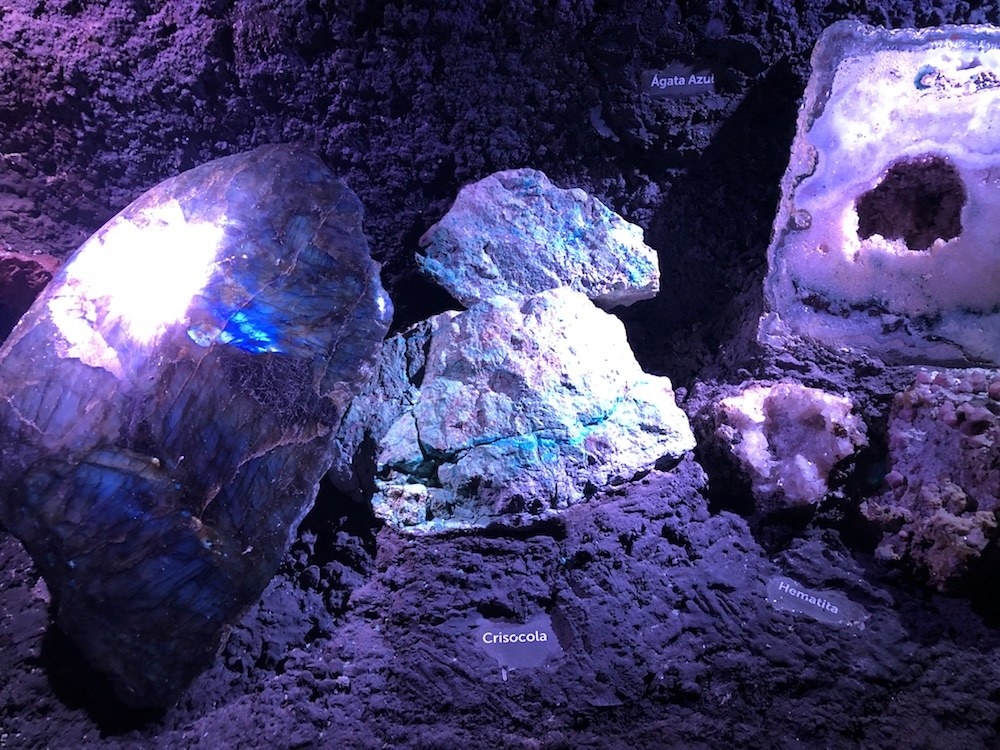 There's also an entire medicinal garden used for remedies.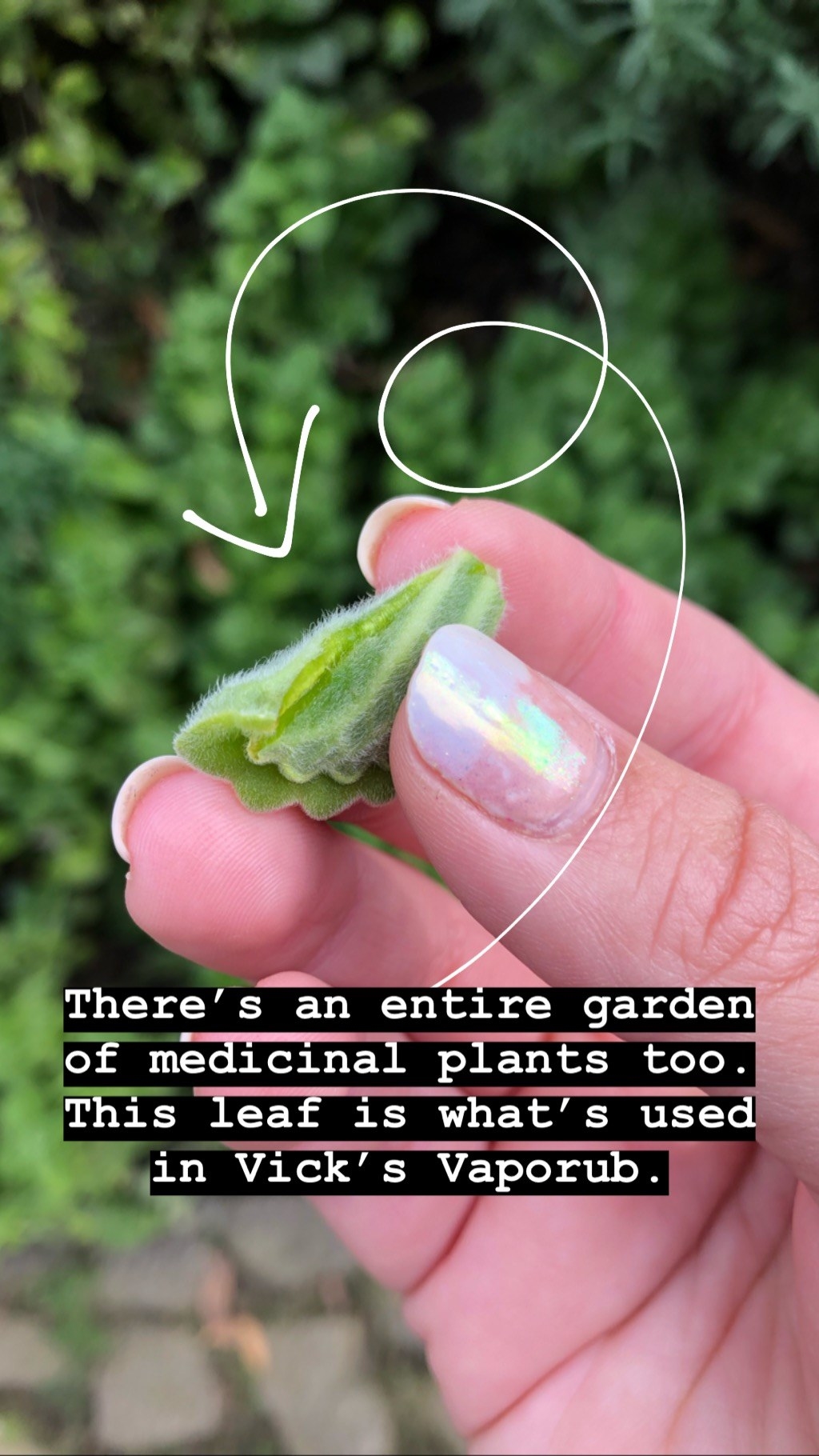 And our host told us that sitting in this circle is supposed to help change your energy.
The design is reminiscent of Parc Güell in Barcelona, Spain. The colors of the tiles are insanely gorgeous.
And the art installations spread throughout are super creative and interesting.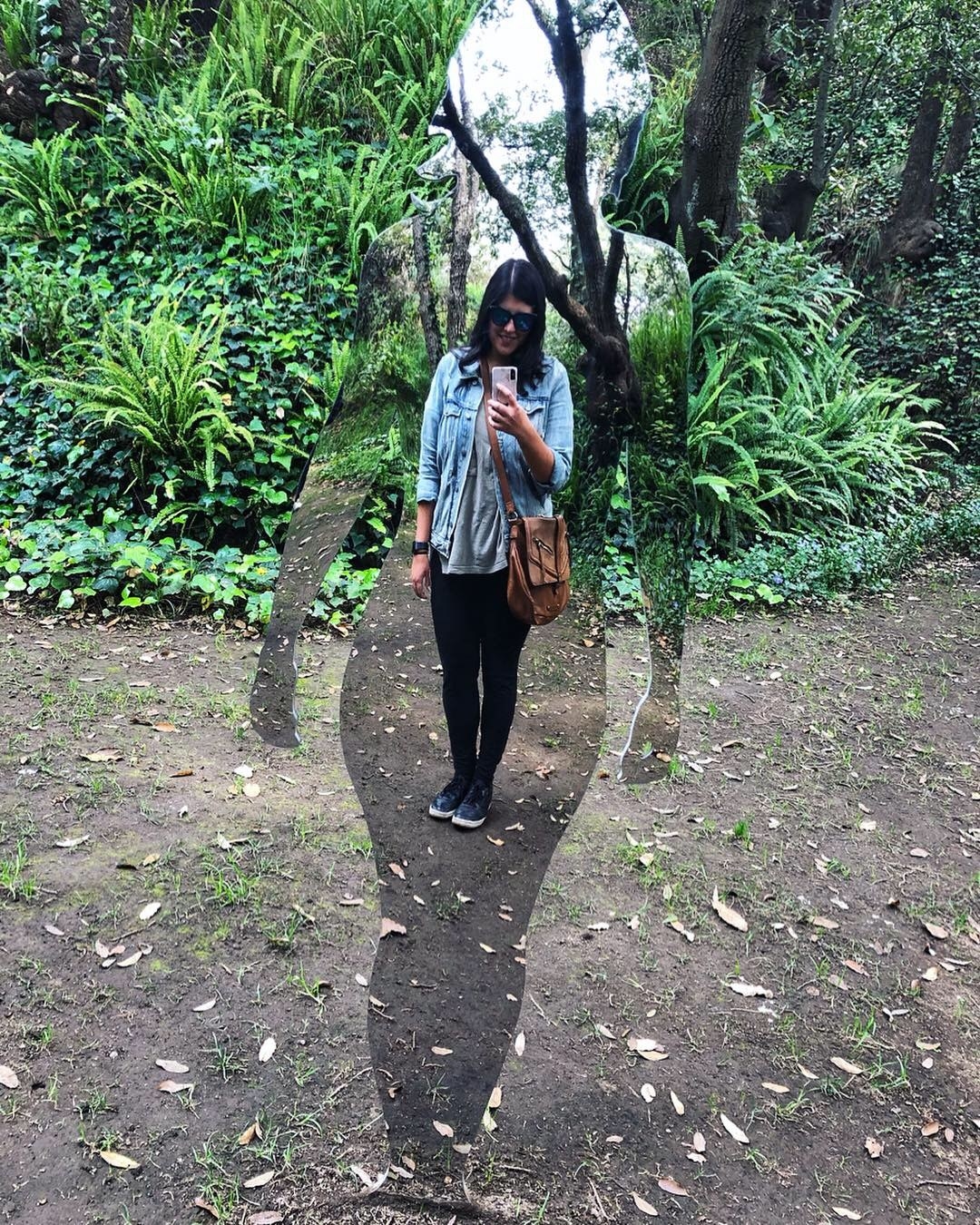 But the most BEAUTIFUL part of the complex is the greenhouse.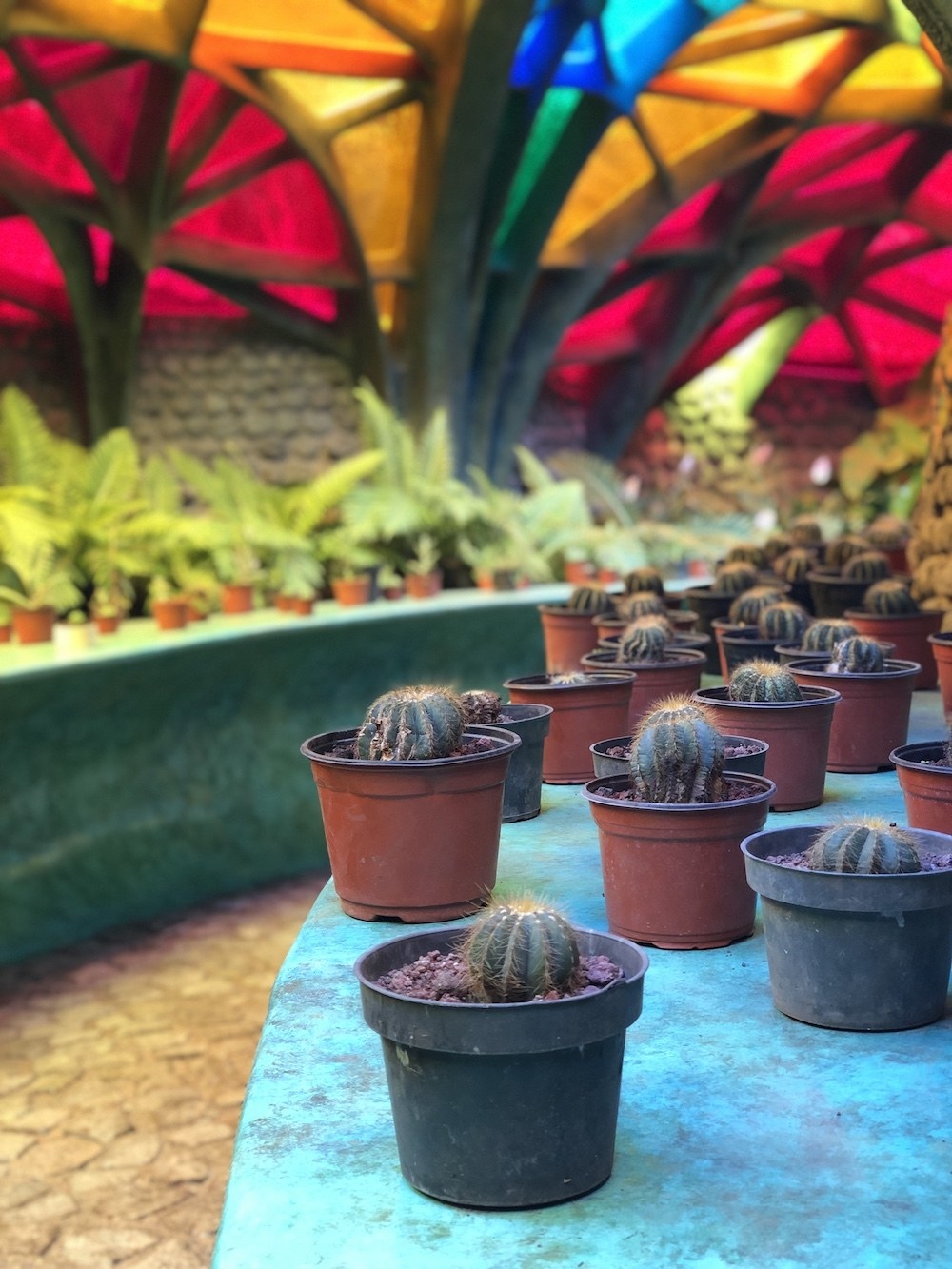 The stained-glass ceiling reflects off the water and it is AMAZING.
We spent the most time in this room and probably took way too many photos.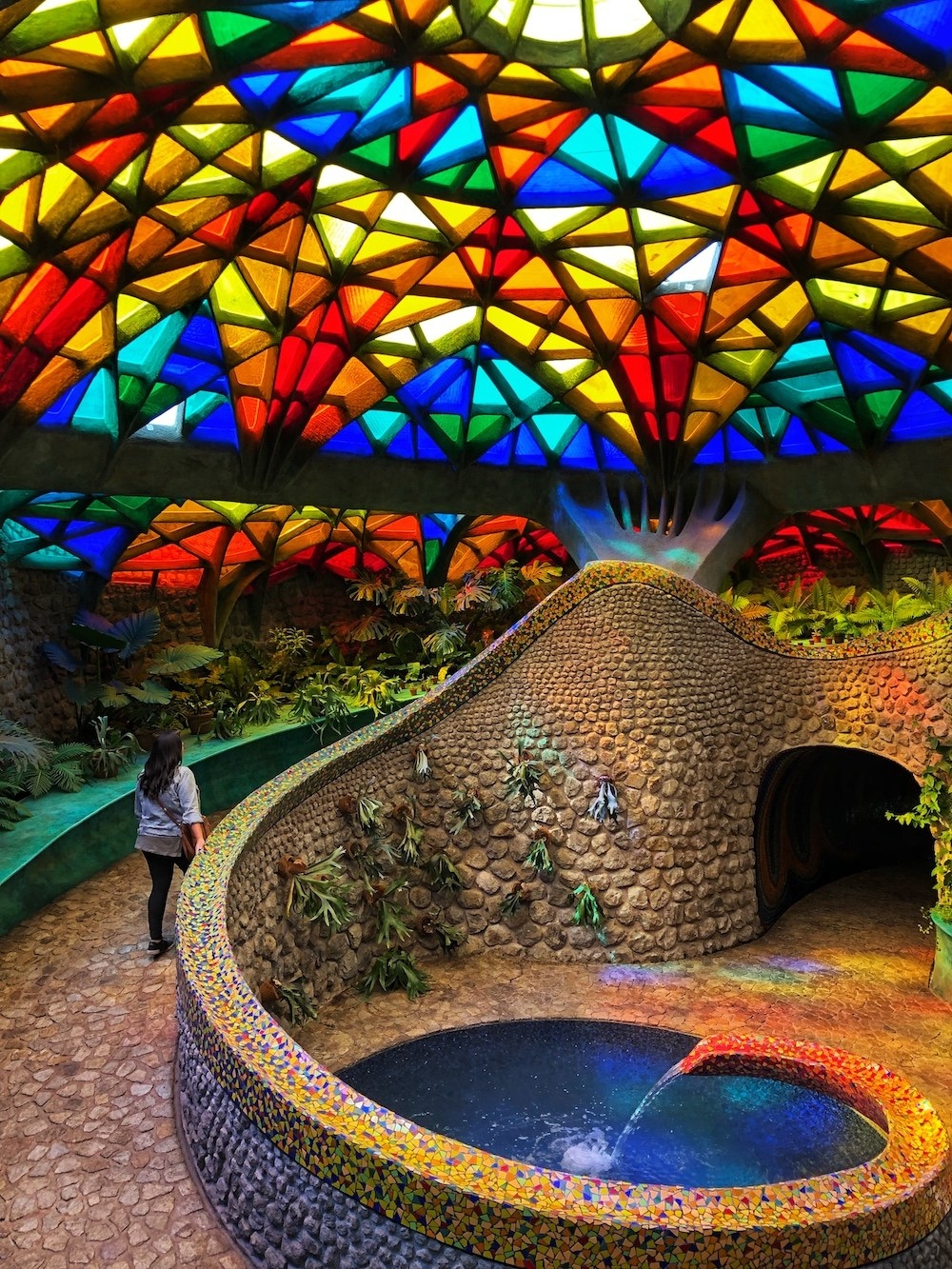 Overall, the Snake Airbnb was everything we wanted and more, and you should add this to your travel list if you're in the CDMX area.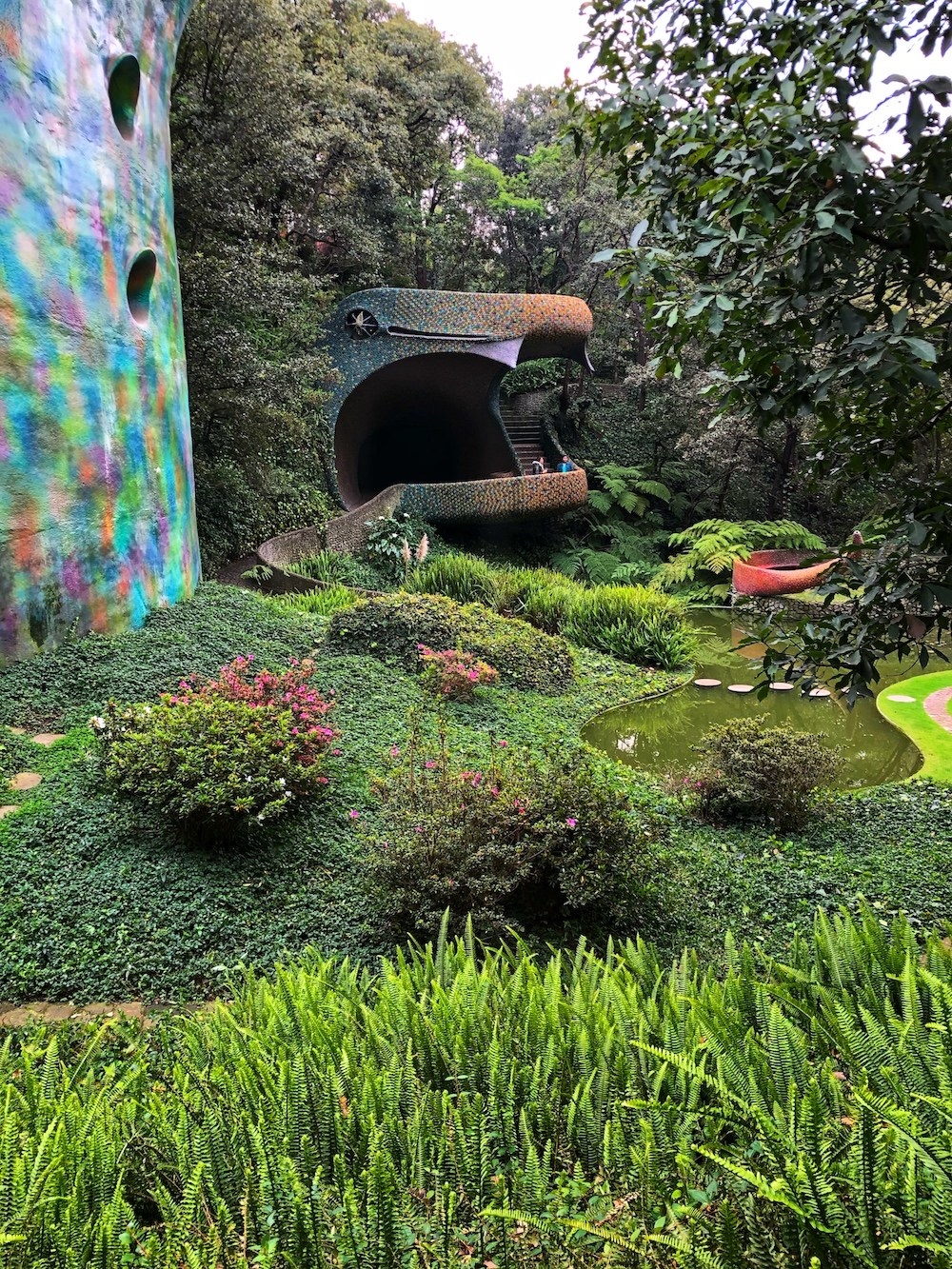 Safe travels!