When people think of visiting Peru, they're likely planning to do Machu Picchu (which everyone should, it's amazing).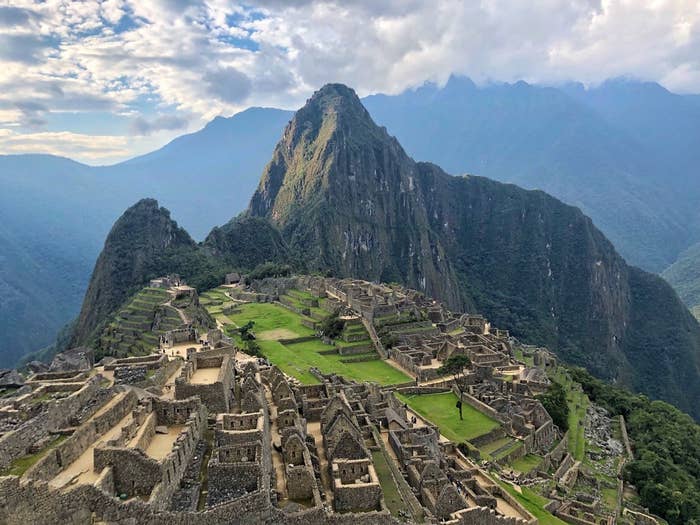 But in general, most foreign travelers stay within Lima, Cusco, or maybe Ica.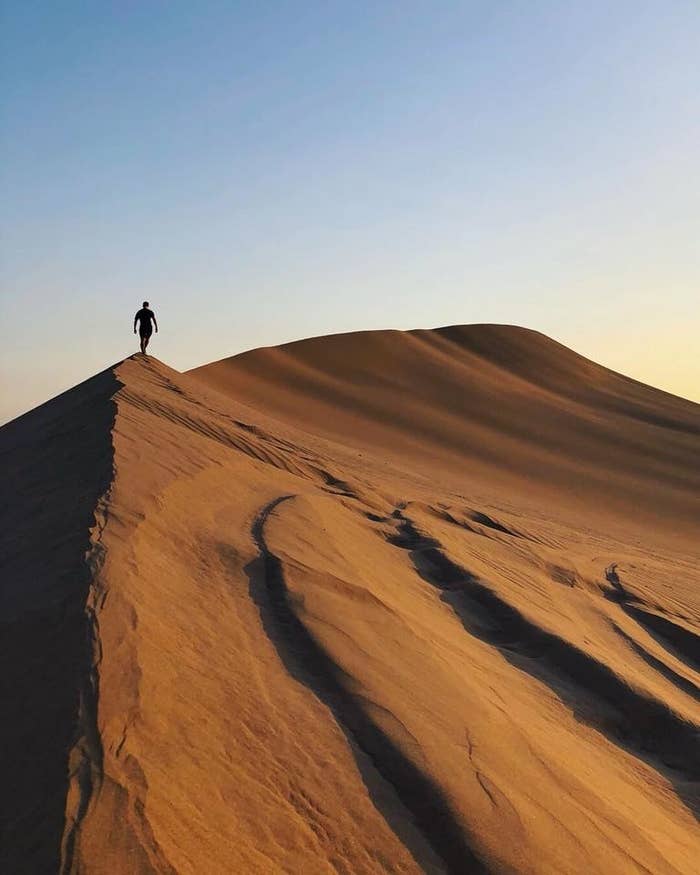 Well, there's a hidden gem in Peru located near the town of Huaraz, and it's called Laguna 69 — but it's only accessible by a strenuous hike.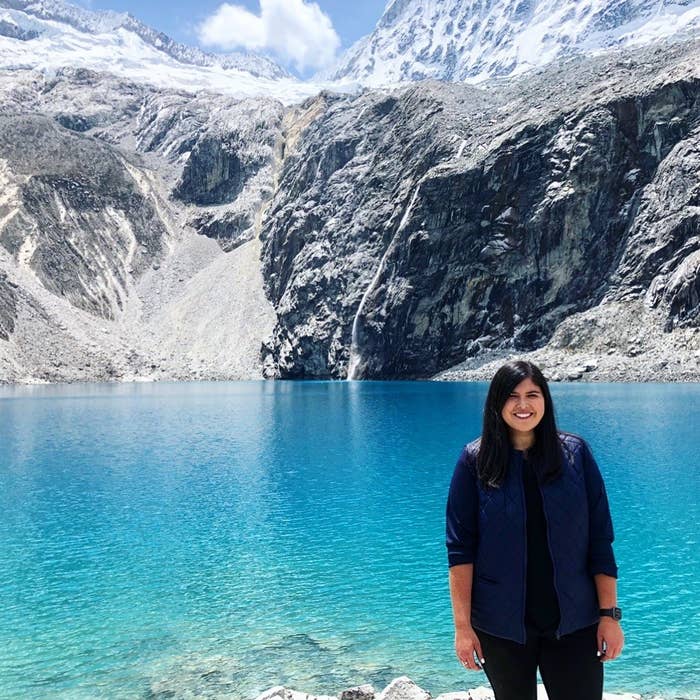 So how do you get there? If you're traveling from Lima, the easiest and cheapest way is to take a nine-hour bus ride to Huaraz.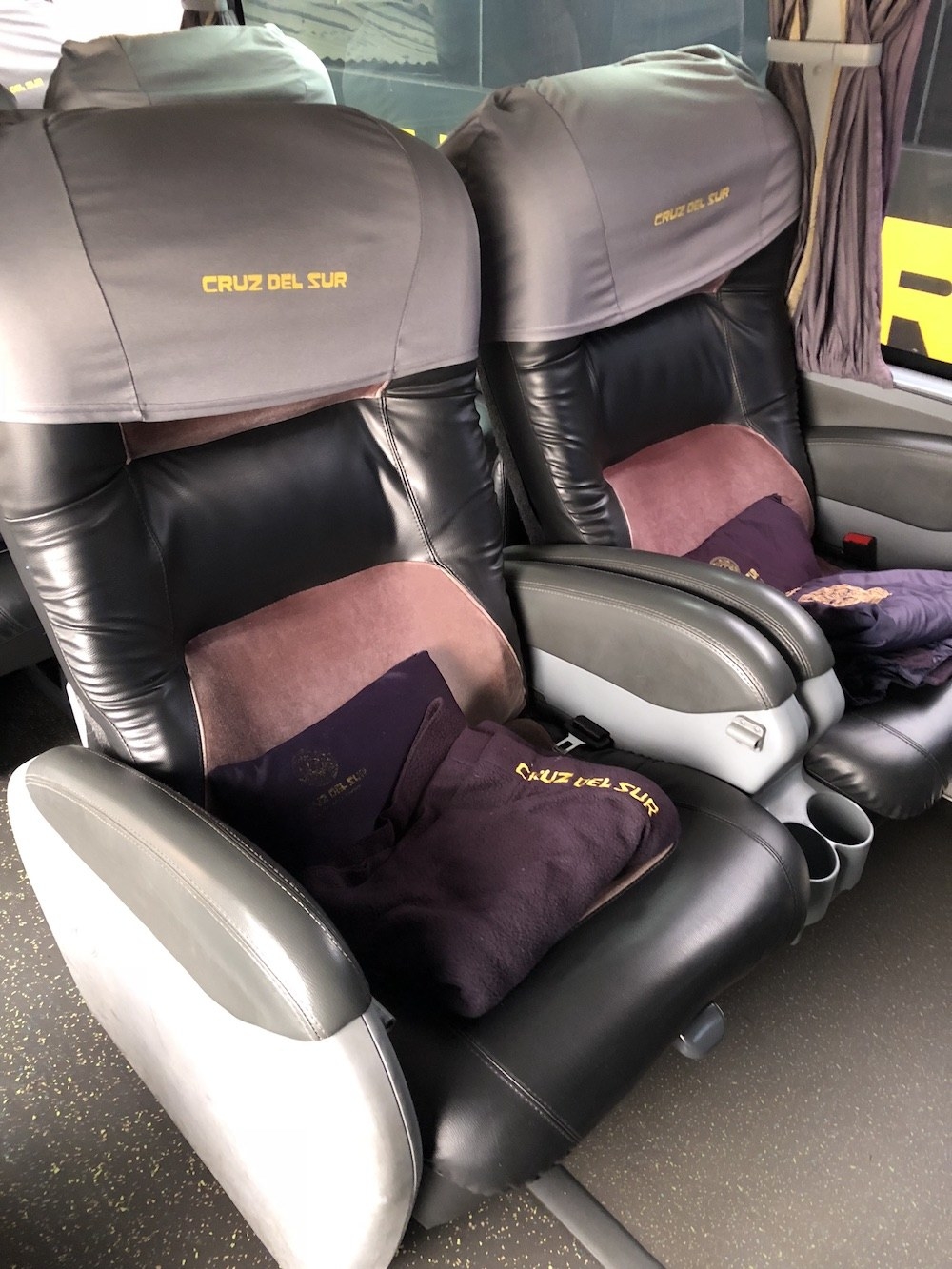 Huaraz is at a high altitude, so I gave myself a day to acclimate. However, I would give yourself at least two days if you aren't used to higher elevations.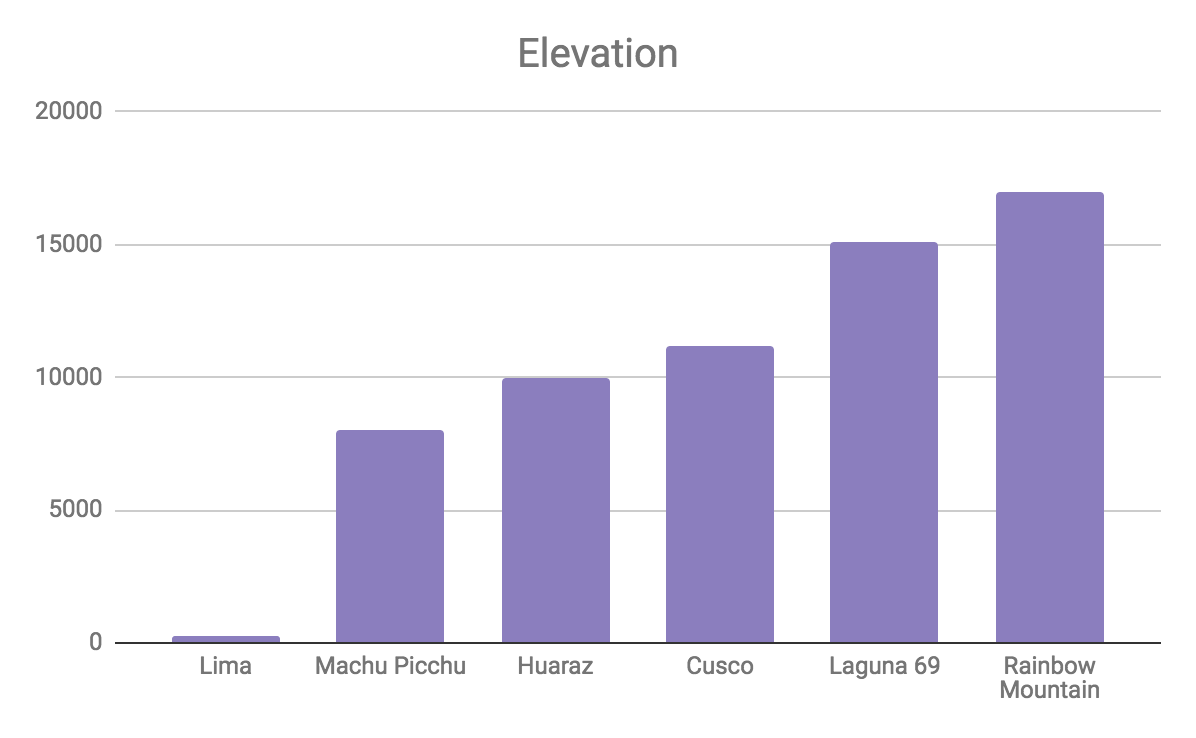 I packed my hiking bag and made sure I had all the essentials. It's a three-hour hike up, a one-hour resting period at the lake, and a two-hour hike down.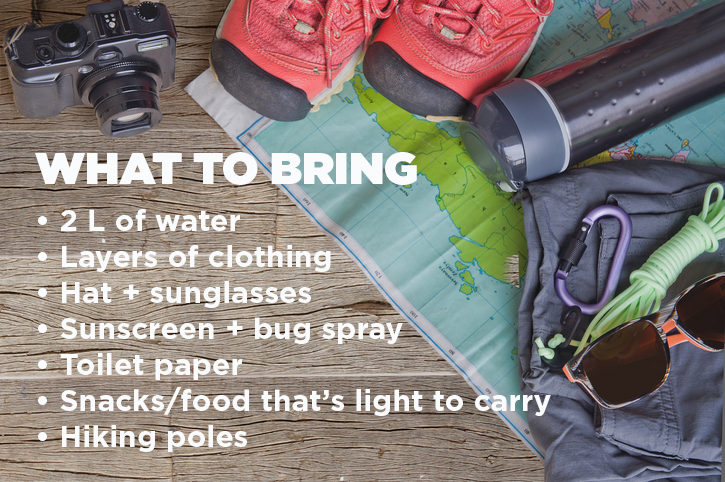 I stayed at Alpes Huaraz Hostel and booked Laguna 69 through them. We met downstairs at 5 a.m. to take a three-hour bus ride to the start of the hike.
Before entering the path for Laguna 69, our bus stopped at Llanganuco Lakes to take some pictures by the turquoise water. These photos have ZERO filters or editing.
We got back on the bus and drove another 10 minutes to the start of the trek. The trail itself is pretty easy — not too rocky, very clearly marked, and no climbing or stairs.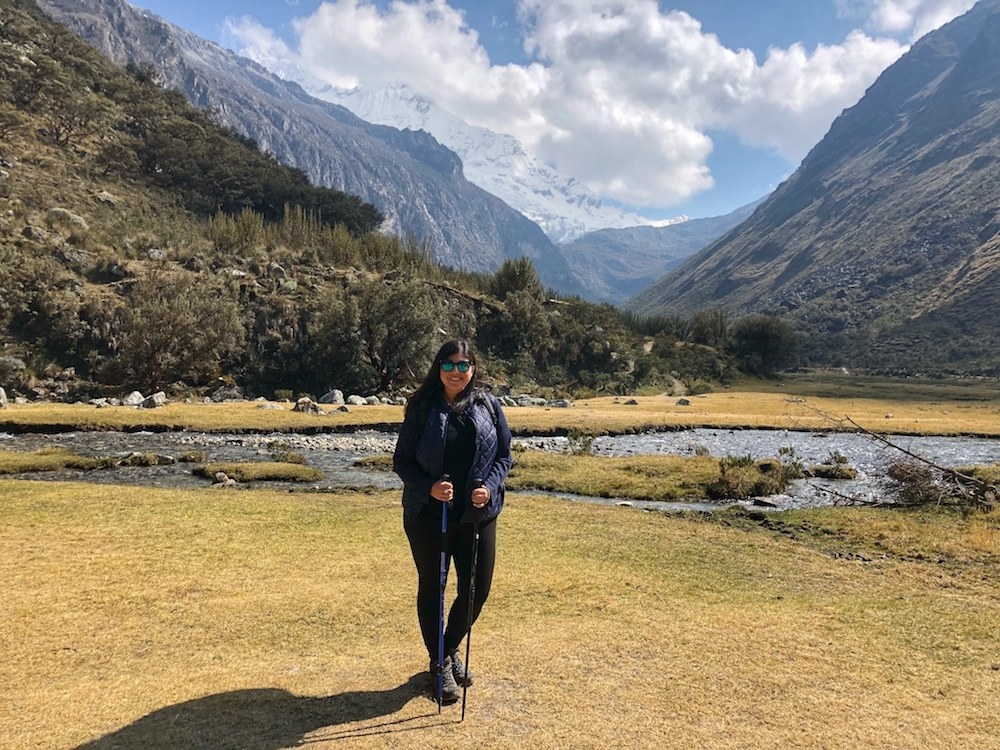 The first hour is smooth sailing. There were cows and donkeys just roaming the area, sometimes even joining you on the hiking trail.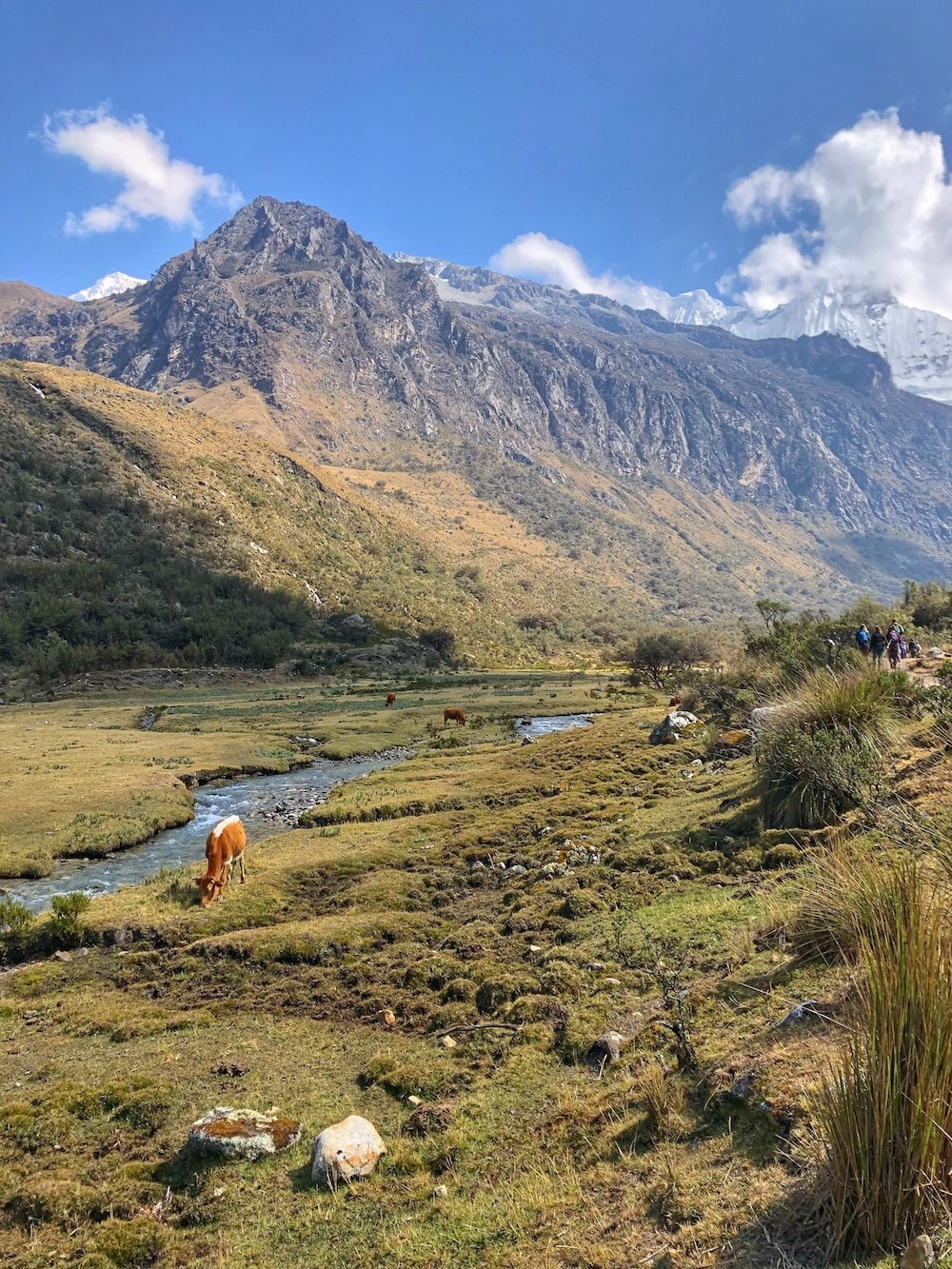 The second hour is where things escalated (literally). Your body feels a little heavier and fatigue sets in due to the higher elevation. But the views are absolutely breathtaking and everything looks like a desktop background.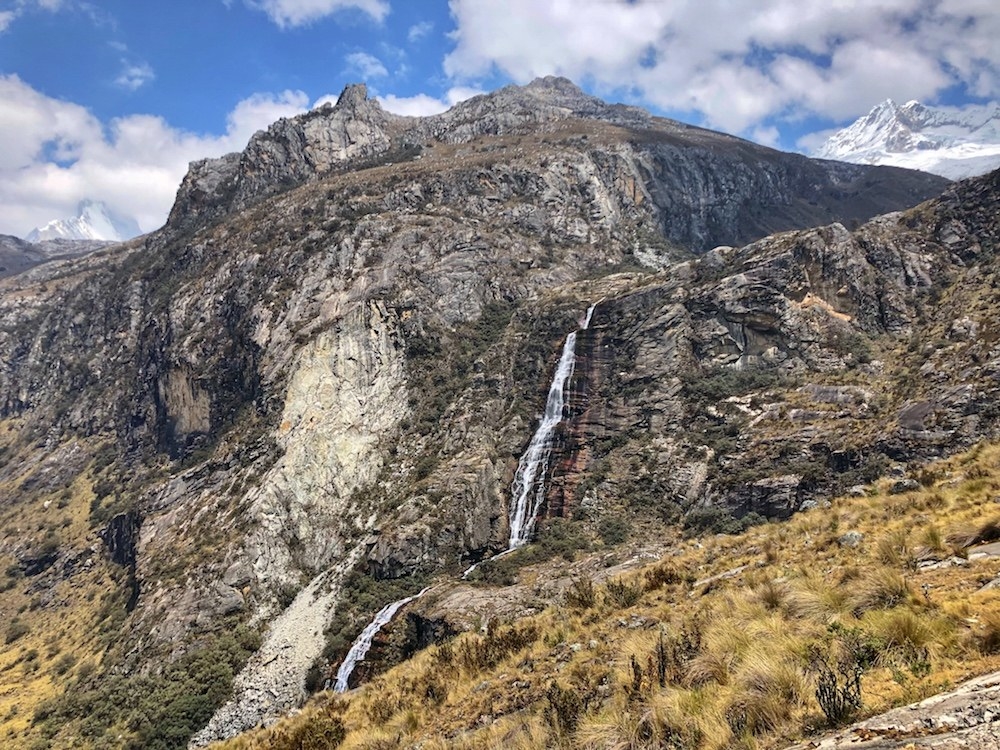 You reach a flat landscape for about 20 minutes (which is where you'll find this lake, but not THE lake), and that feels like a relief. But after that, things get REALLY tough.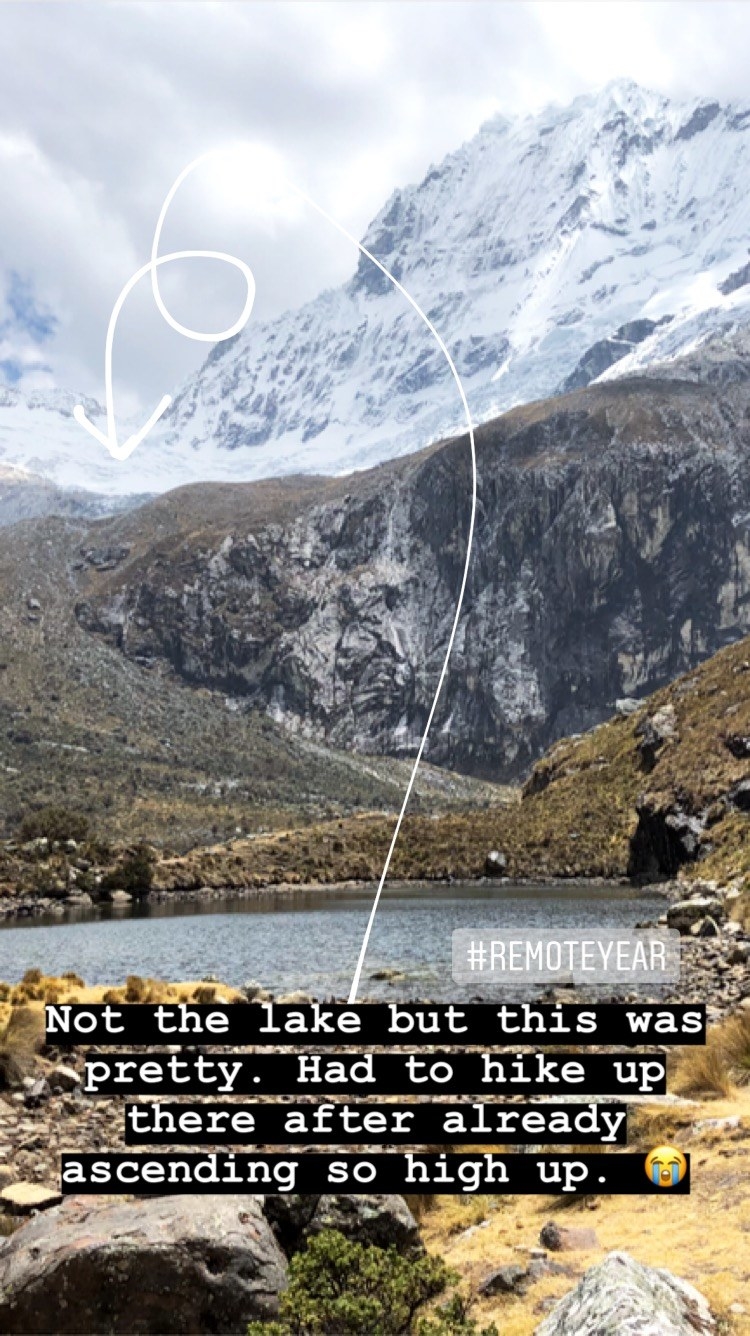 The last 30 minutes to get to the top is BRUTAL. The altitude makes it harder to breathe and the hike is a bit steeper as you get closer. But then you reach it...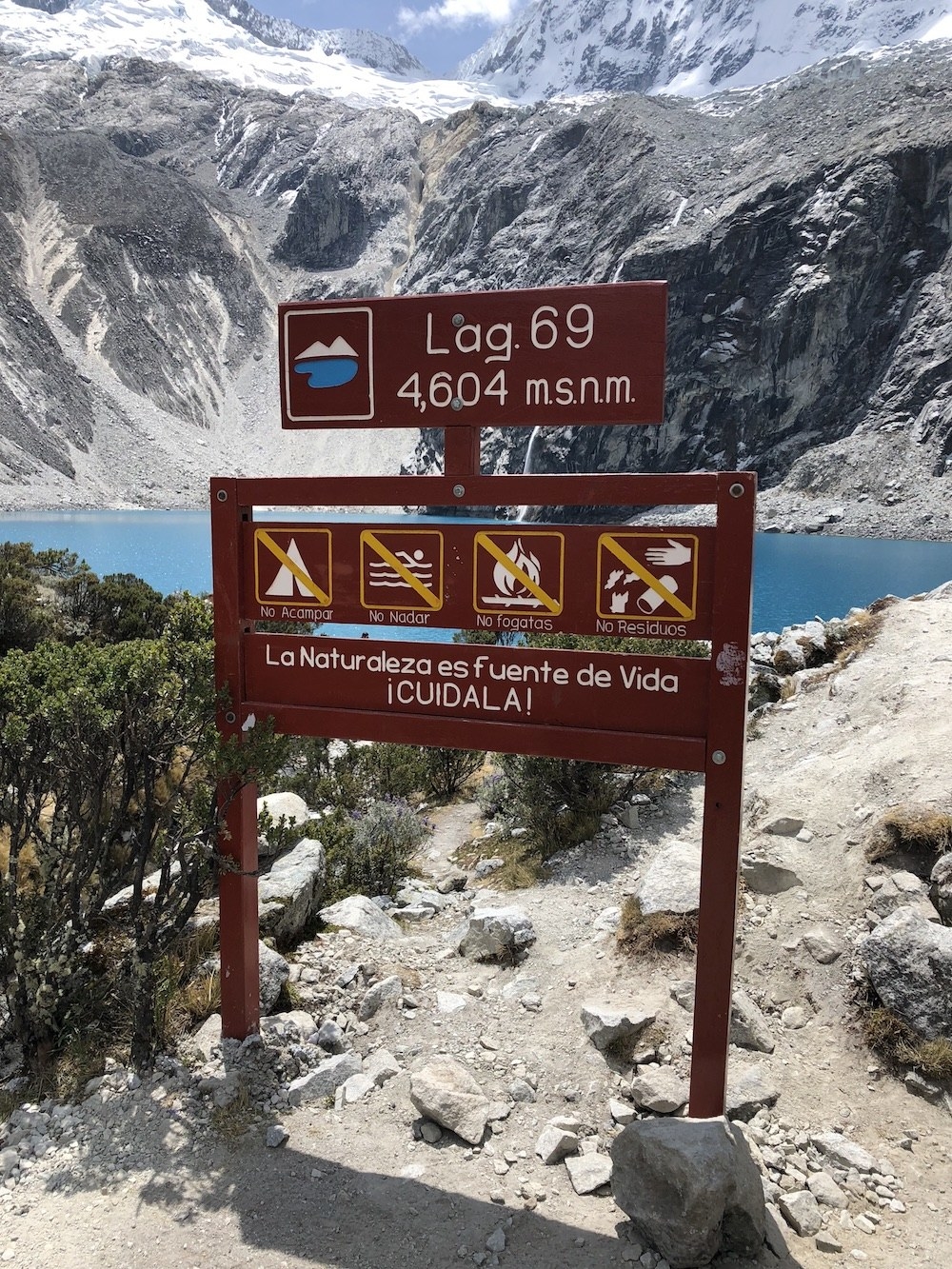 And OH 👏 MY 👏 GOD 👏 .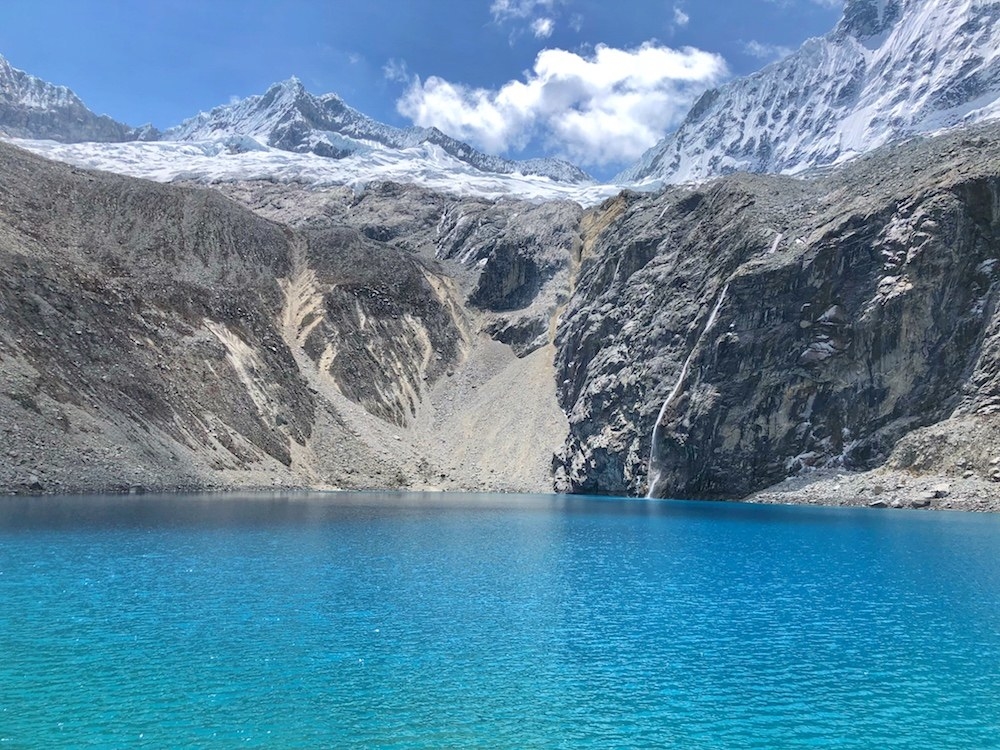 It is SO beautiful. And not at ALL what I expected to find in Peru.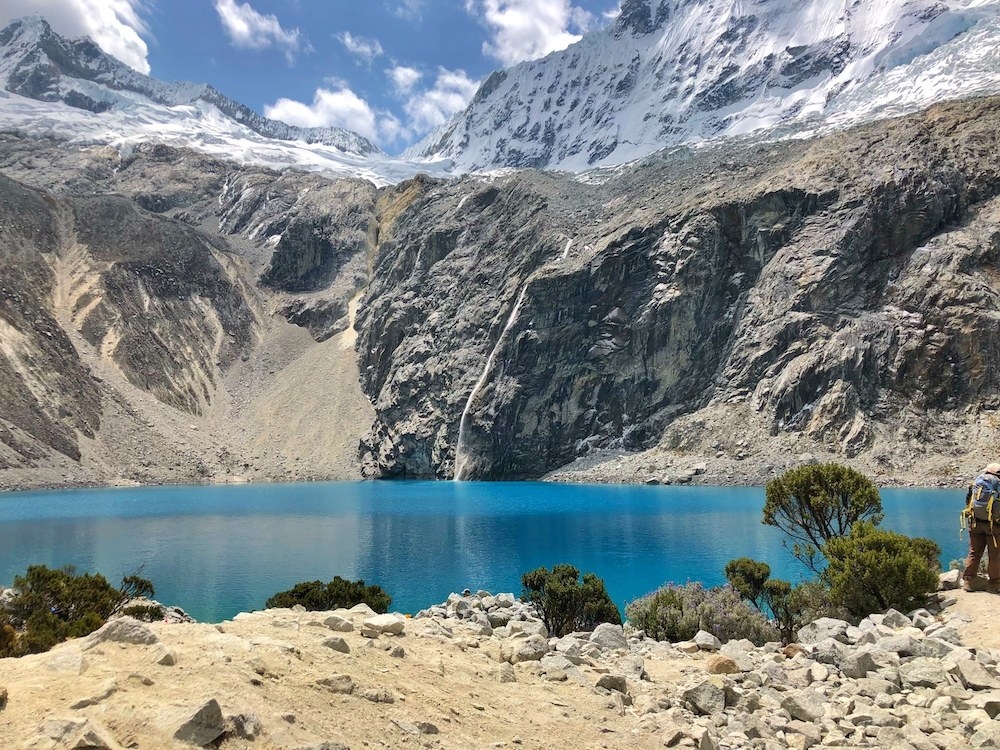 The pictures and videos don't even do it justice.
My lips were dried out. There was salt on my face from sweat. Everything ached. And it took me almost four hours, which means I only had about 10 minutes to enjoy the lake and take pictures. But it was so worth it.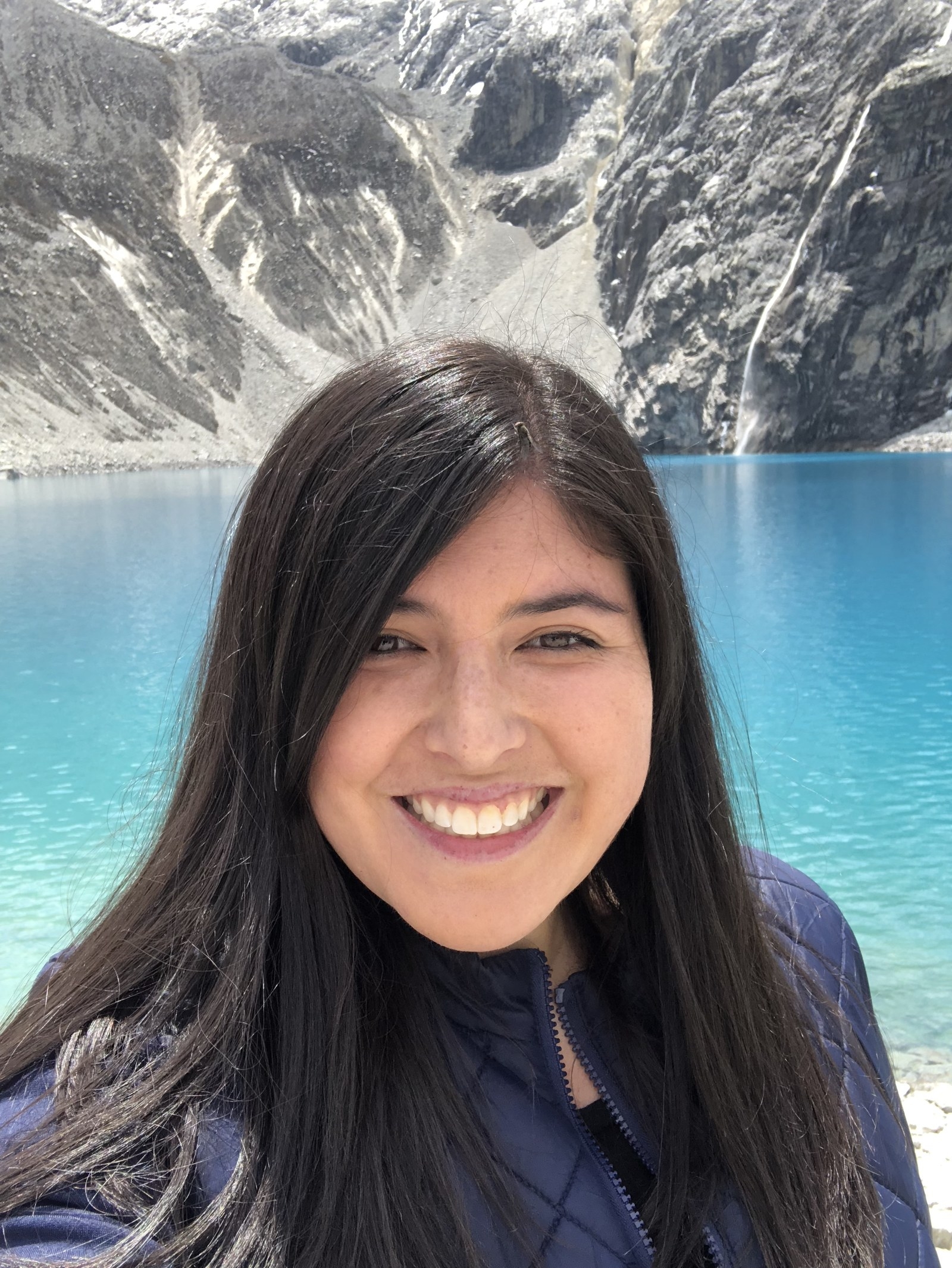 It took two hours to hike down and another three hours to get back to Huaraz on the bus, but I would do it all over again if I could (except I would probably do the StairMaster or something to prepare 😂).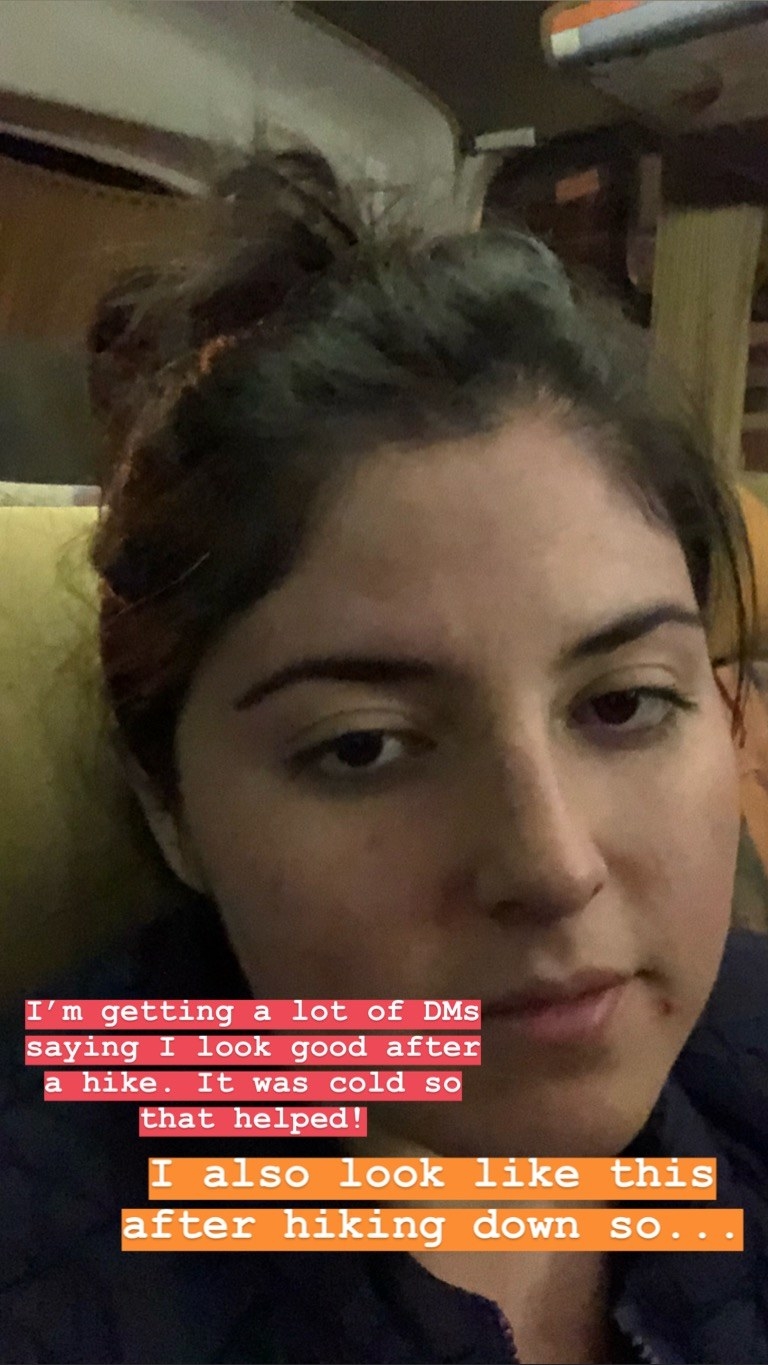 Arielle Calderon is a writer temporarily based in Latin America participating in Remote Year. If you have any tips on cool places, events, or things to eat in Perú, Colombia, or Mexico, email her at arielle.calderon@buzzfeed.com or DM her on Instagram.