Hi, there. I'm Arielle, and I'm a huge Harry Potter nerd. I have a HP tattoo on my wrist, a Deathly Hallows lamp, multiple wands, a pygmy puff on my desk, a sorting hat on my shelf (worn by Daniel Radcliffe once), and generally just a bunch of HP memorabilia.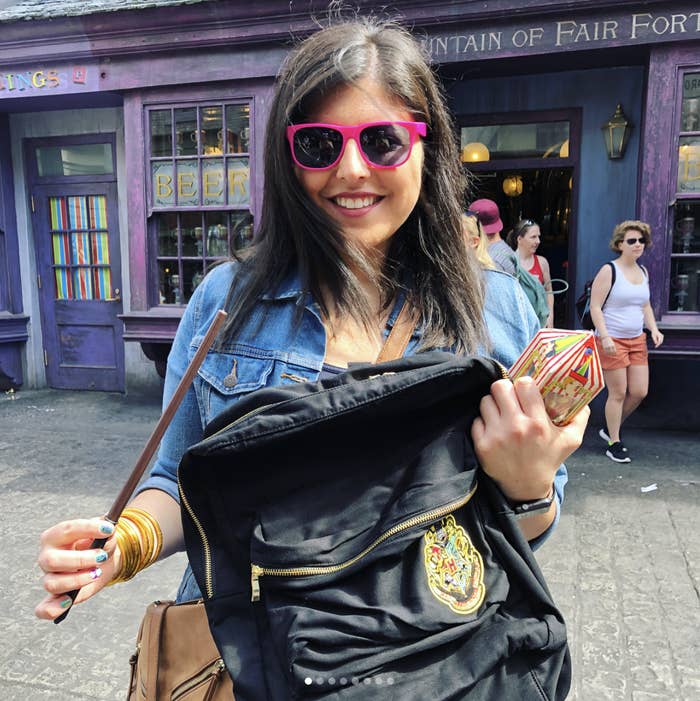 And even though I am confident in my stanning claims, once in a while someone will show me the hell up and make me question my loyalty.
And that's where this insanely magical common room comes into play. It's called the Huffleclaw Common Room and was created by owners Angie and Jasper Price.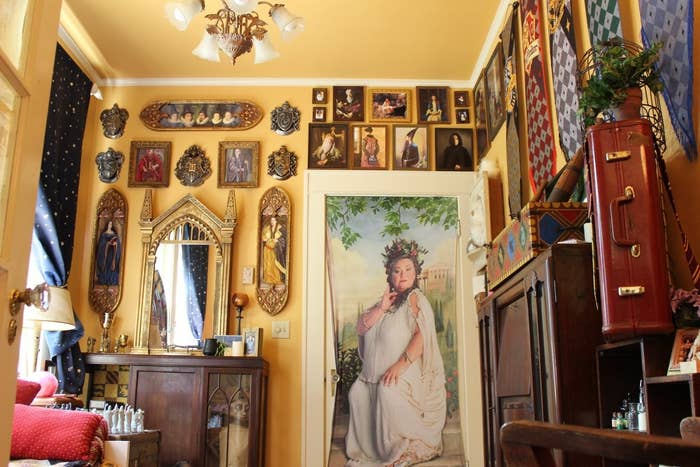 They use the space mainly for reading and writing, and it's also popular among friends and family visitors.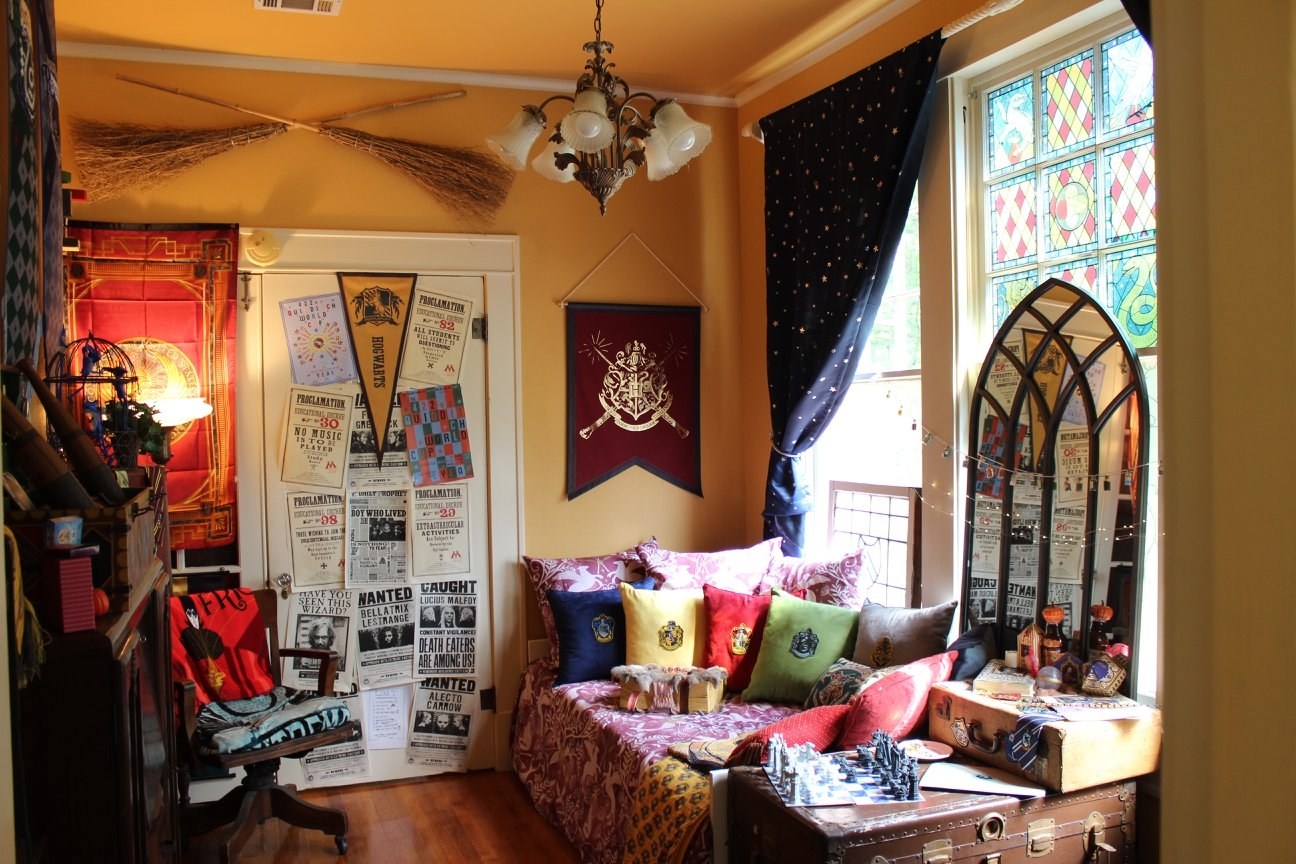 The couple has been collecting items since the year 2000, and the whole space is just WILD.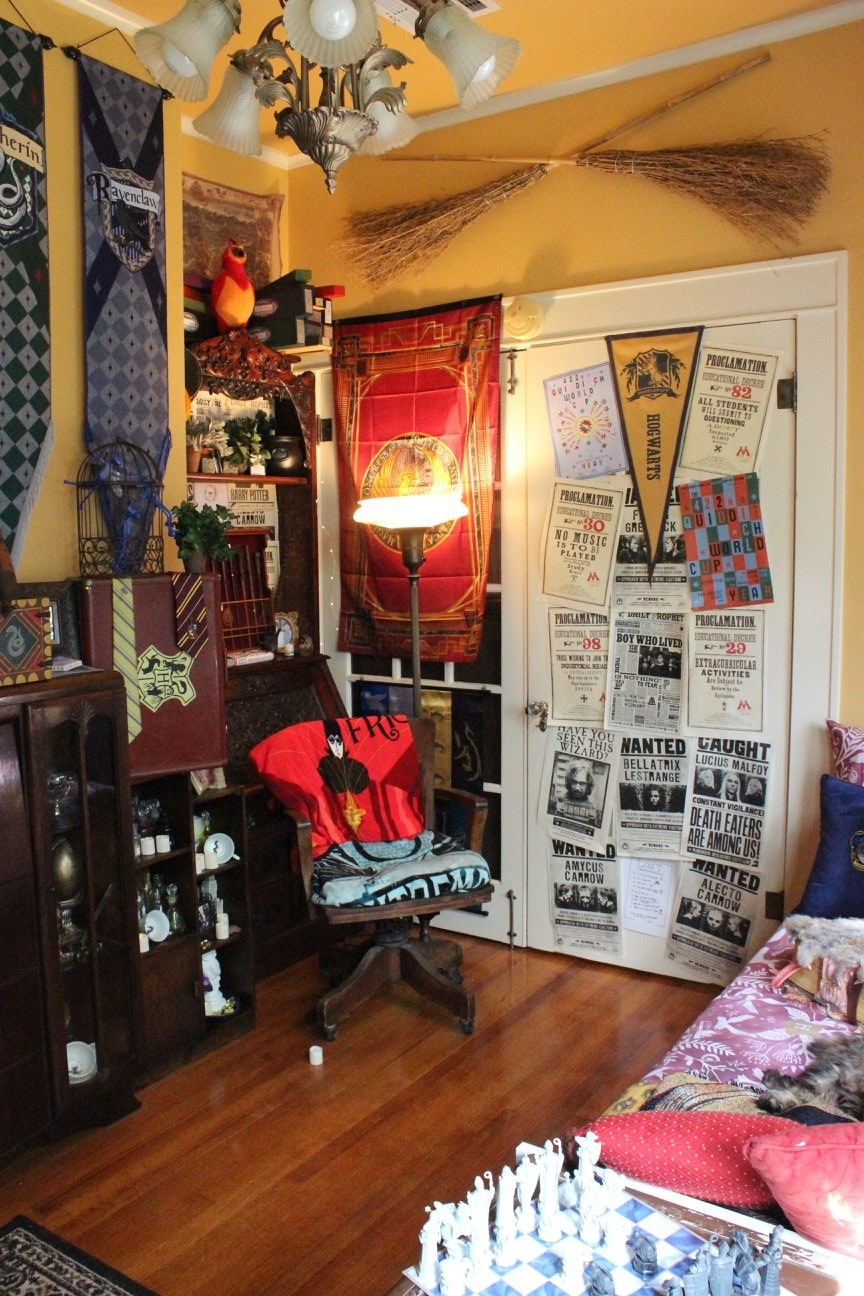 They have decor representing every House, and they also have a ton of easter egg knick knacks.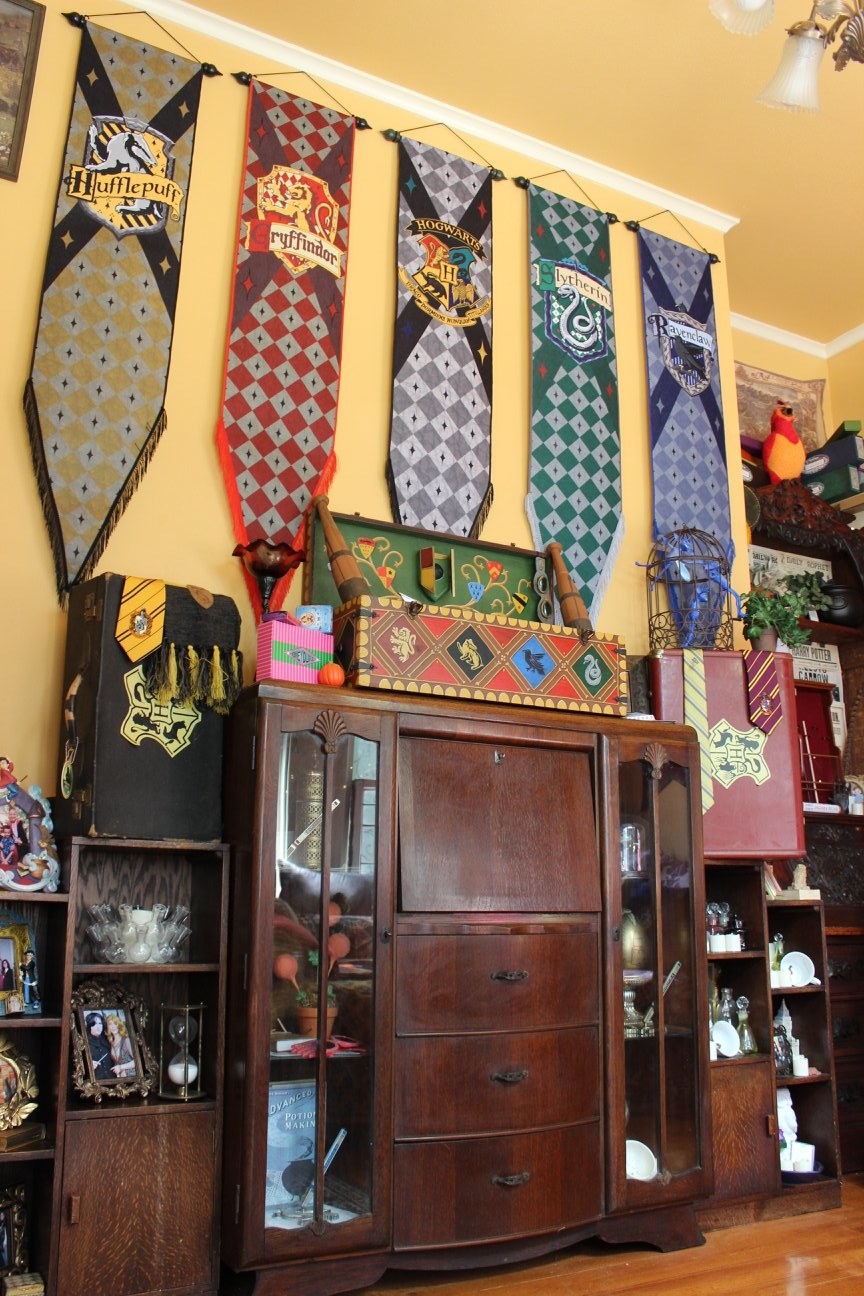 Like this cage of Cornish pixies.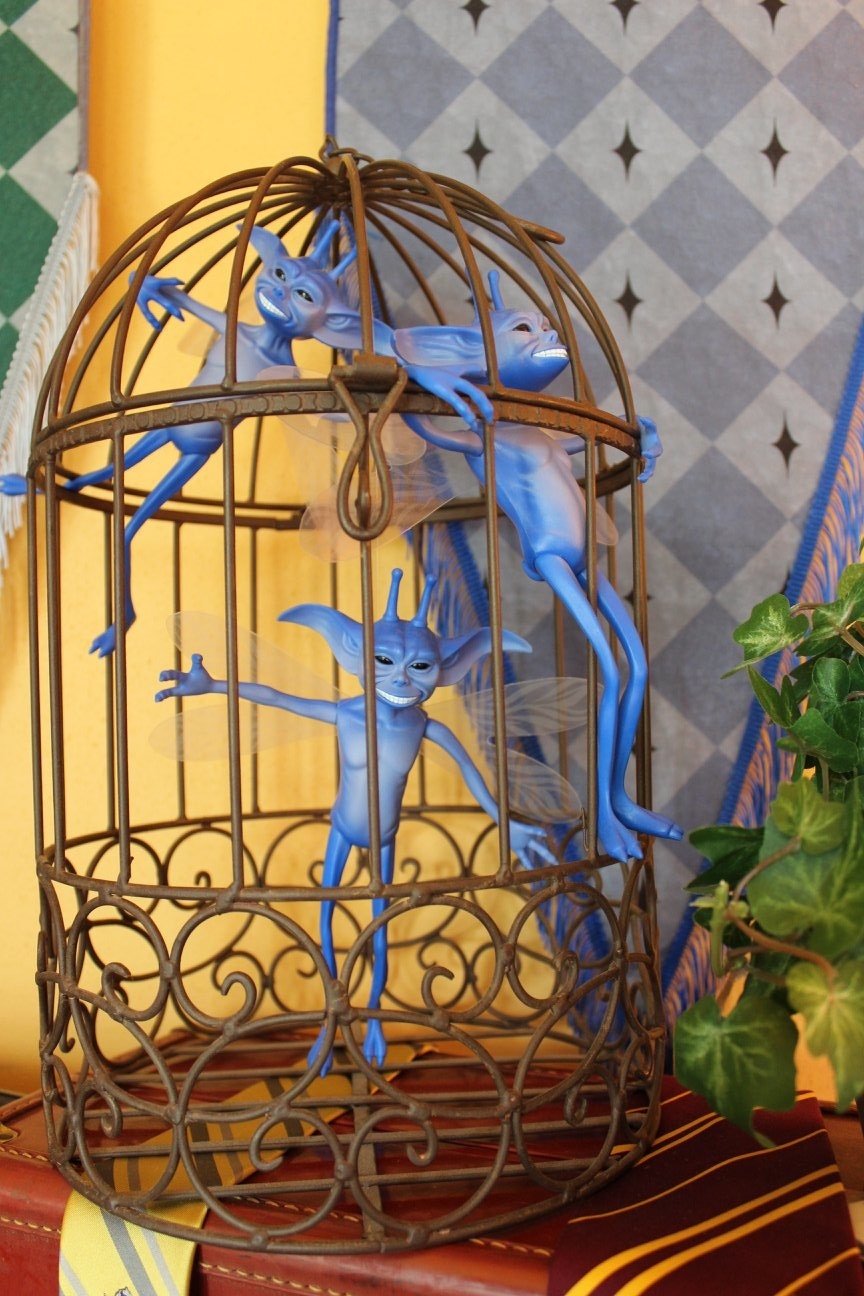 A game of Wizard's Chess.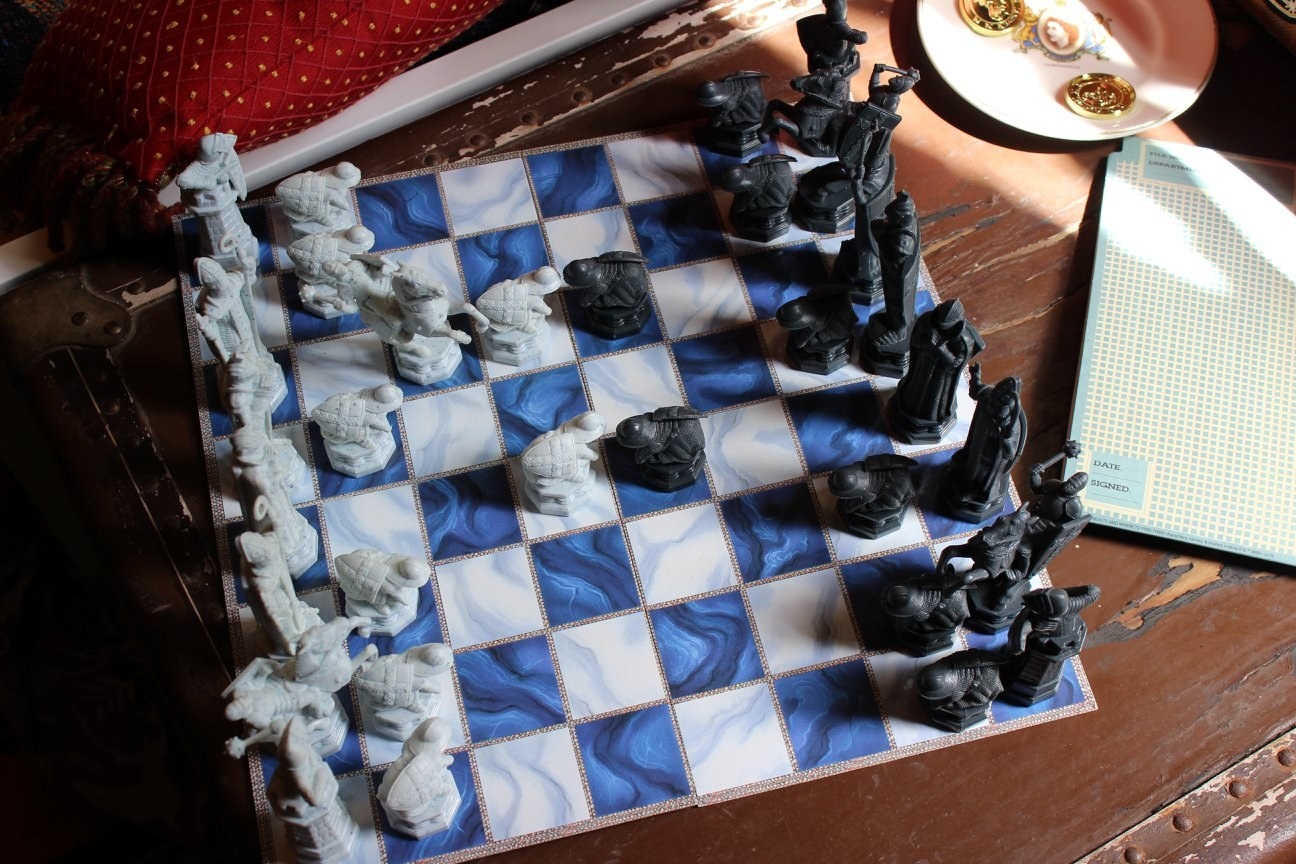 A few of Voldemort's Horcruxes.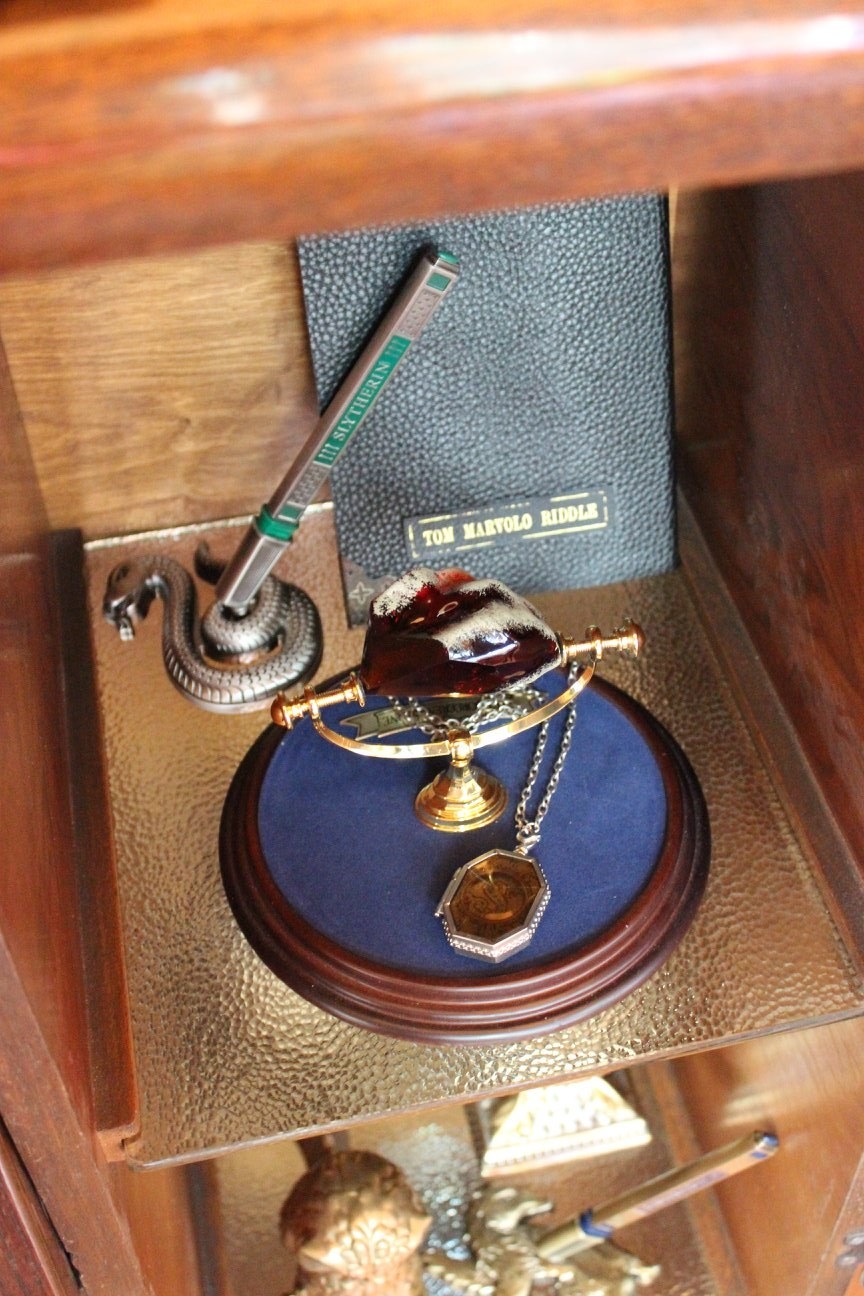 A wall of elf heads similar to Sirius Black's house.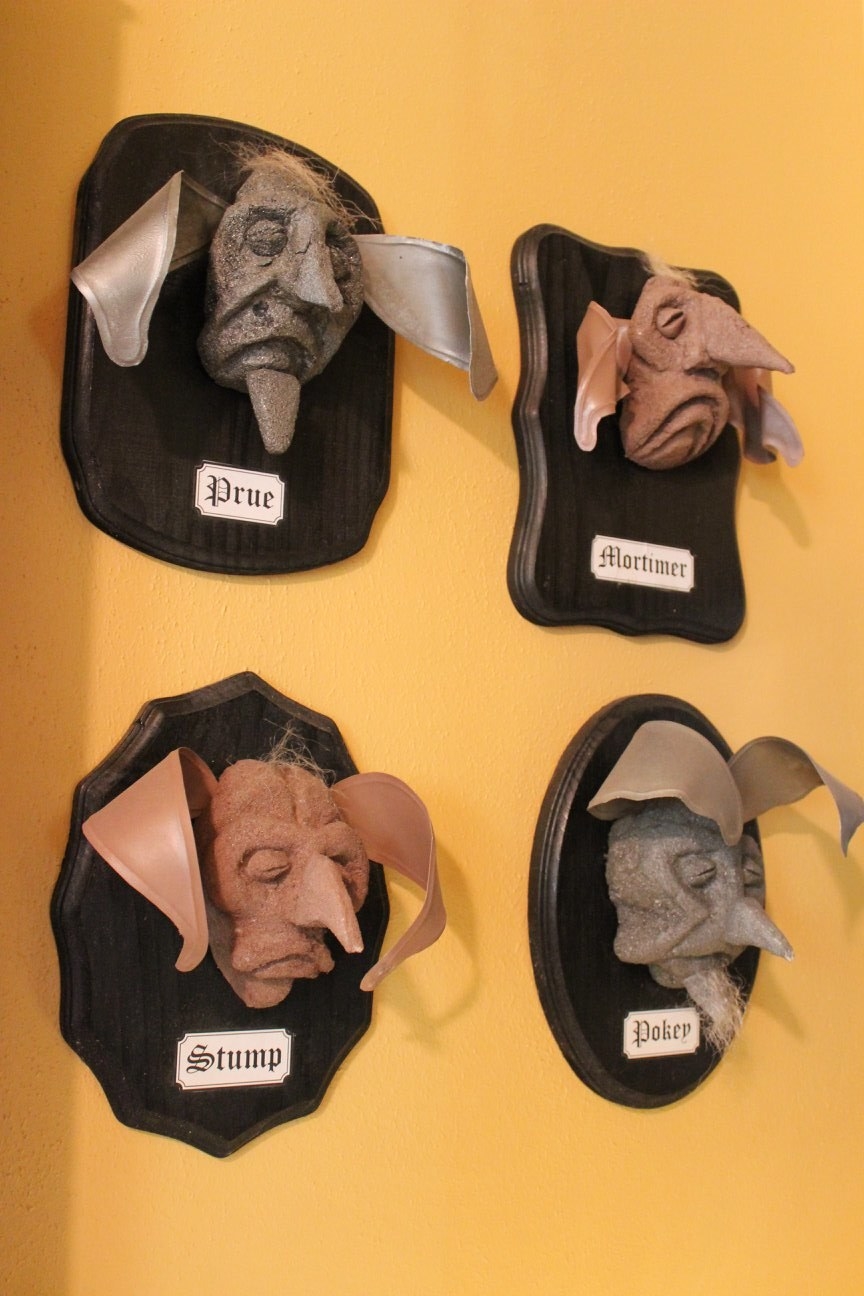 And even a Grim tea cup.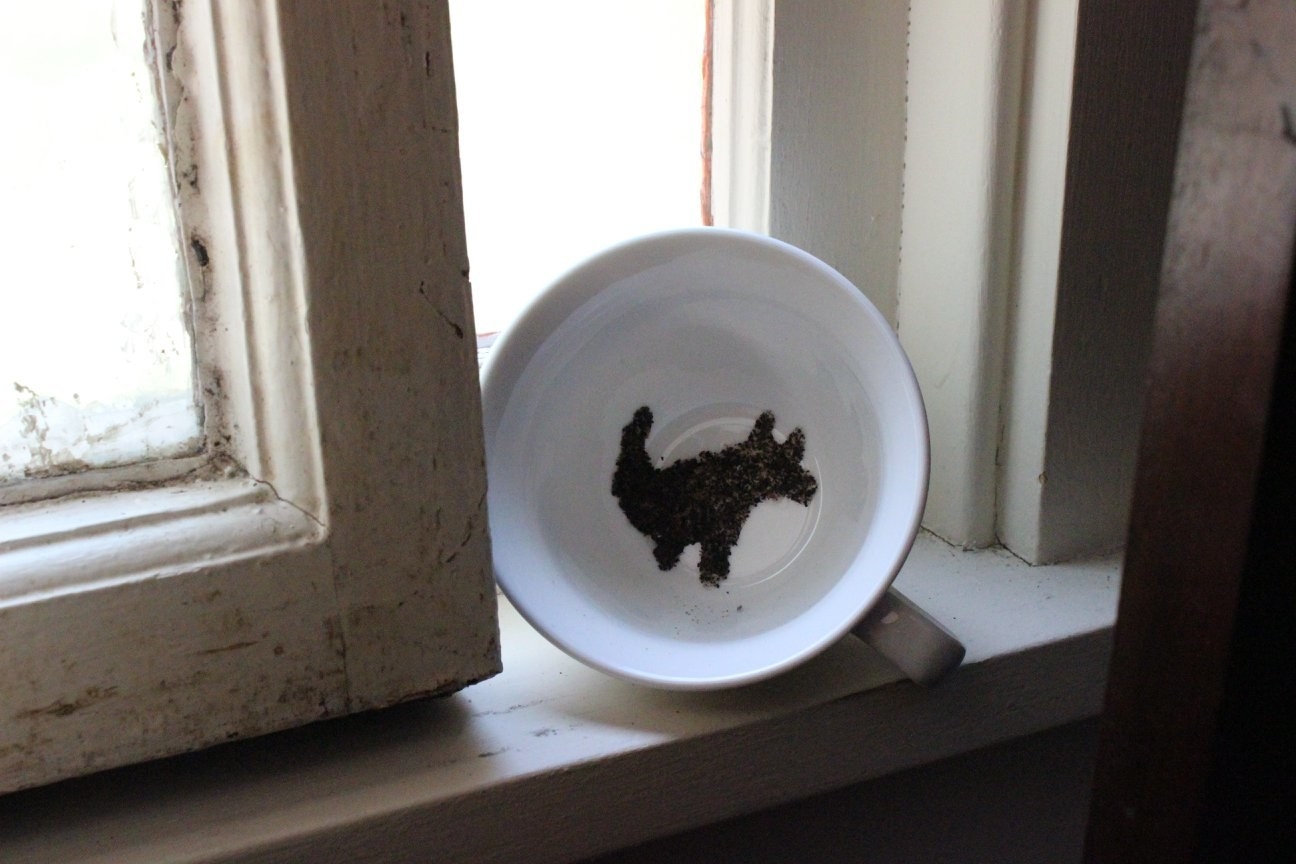 Although they've bought a lot of items, they've made some stuff too.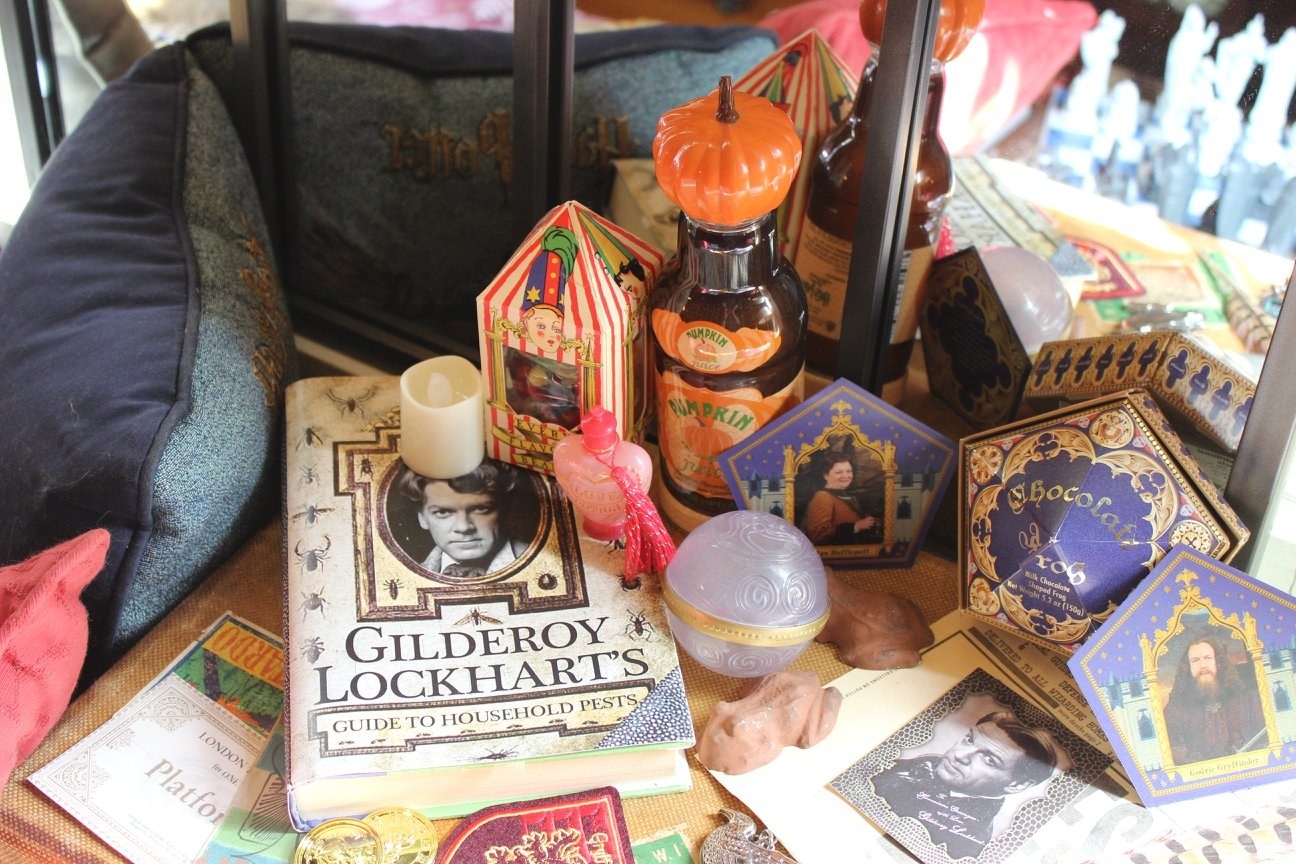 Jasper made this Quidditch case out of a wooden vacuum cleaner box found at an antique store.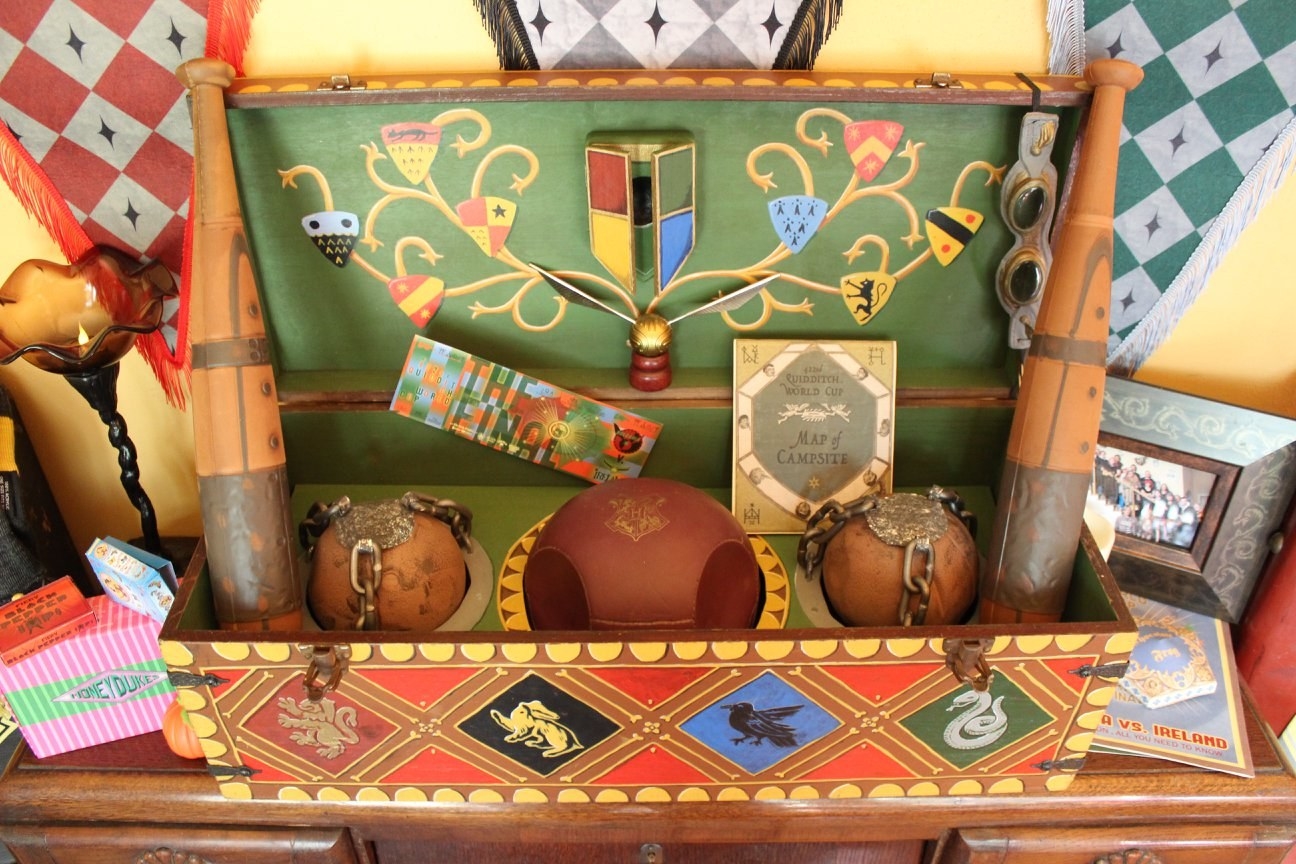 He also made this "Monster Book of Monsters" book, which started as an old advertising catalog from the newspaper office where they both used to work.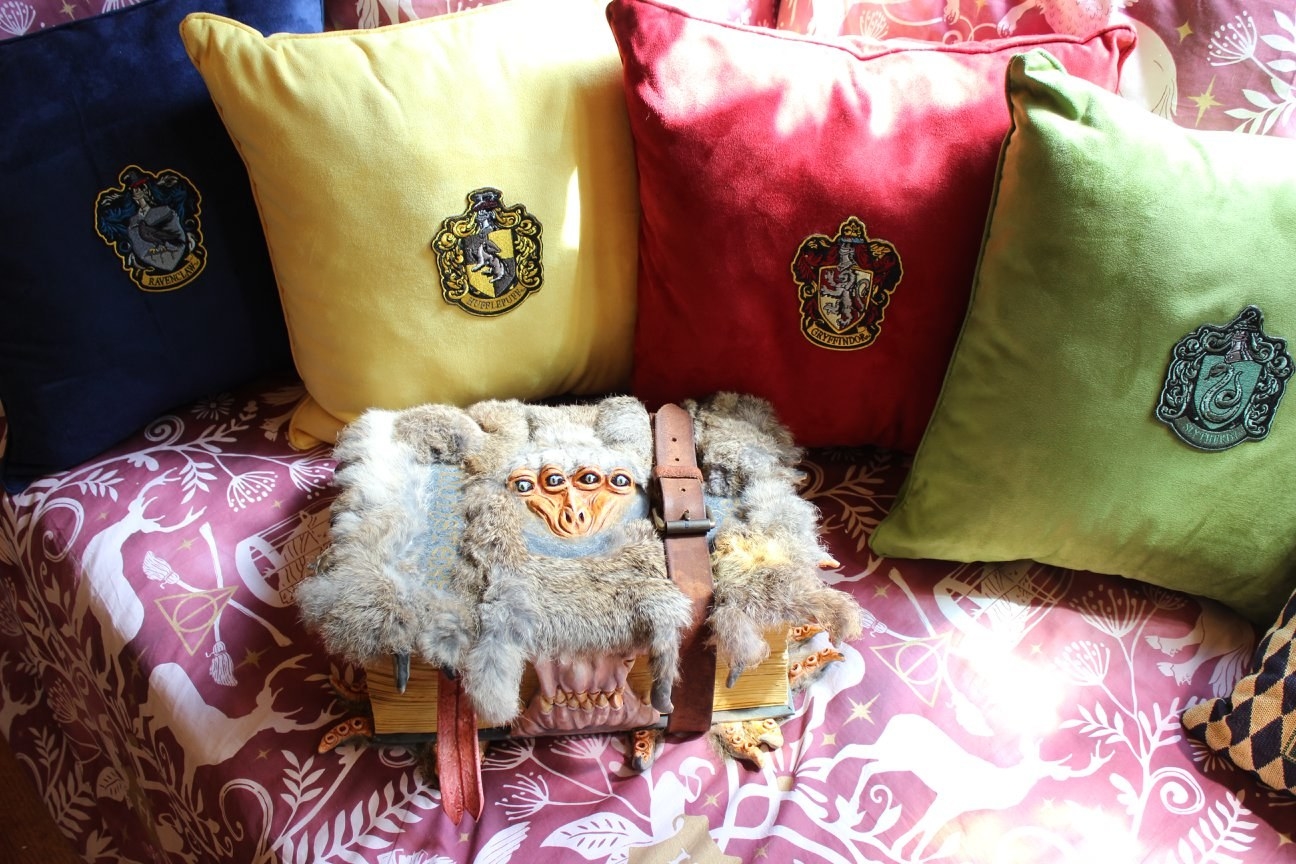 Their wall of portraits were printed from photos they took at the Leavesden Studio Tour, along with some Waterhouse prints mixed in.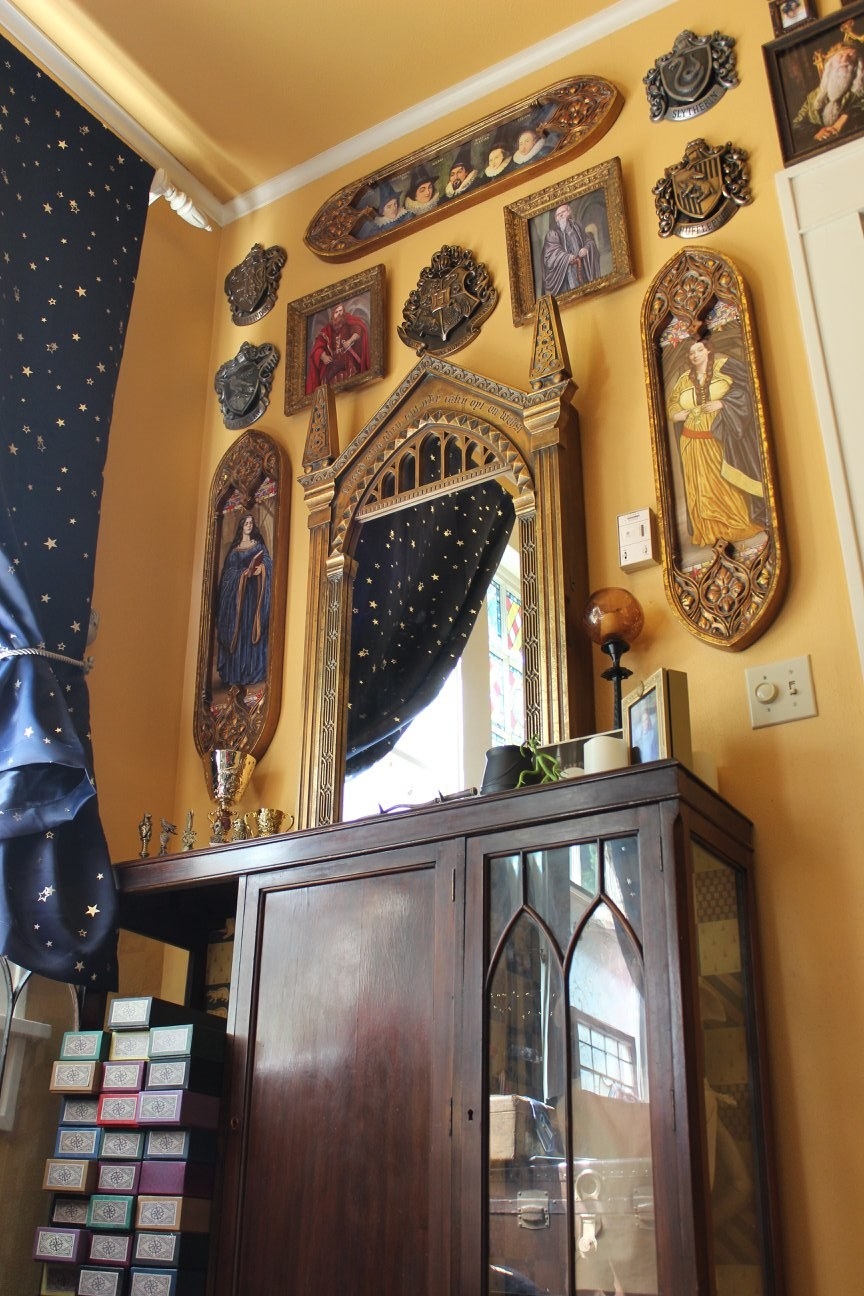 Their stained-glass window is comprised of decals they printed based on a MinaLima print they have from a Wizarding World event.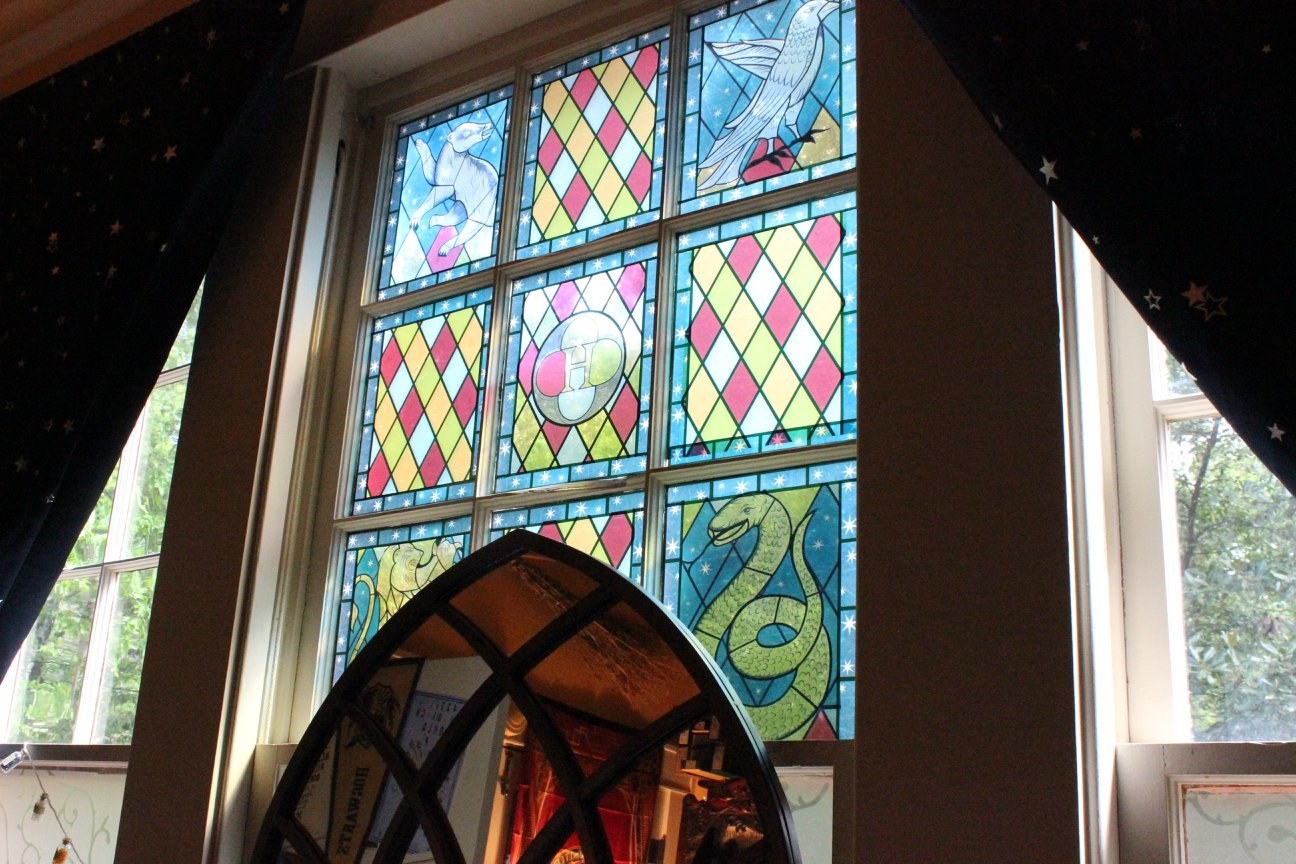 There's an entire area dedicated to Daily Prophet clippings, as well as special plants and wands.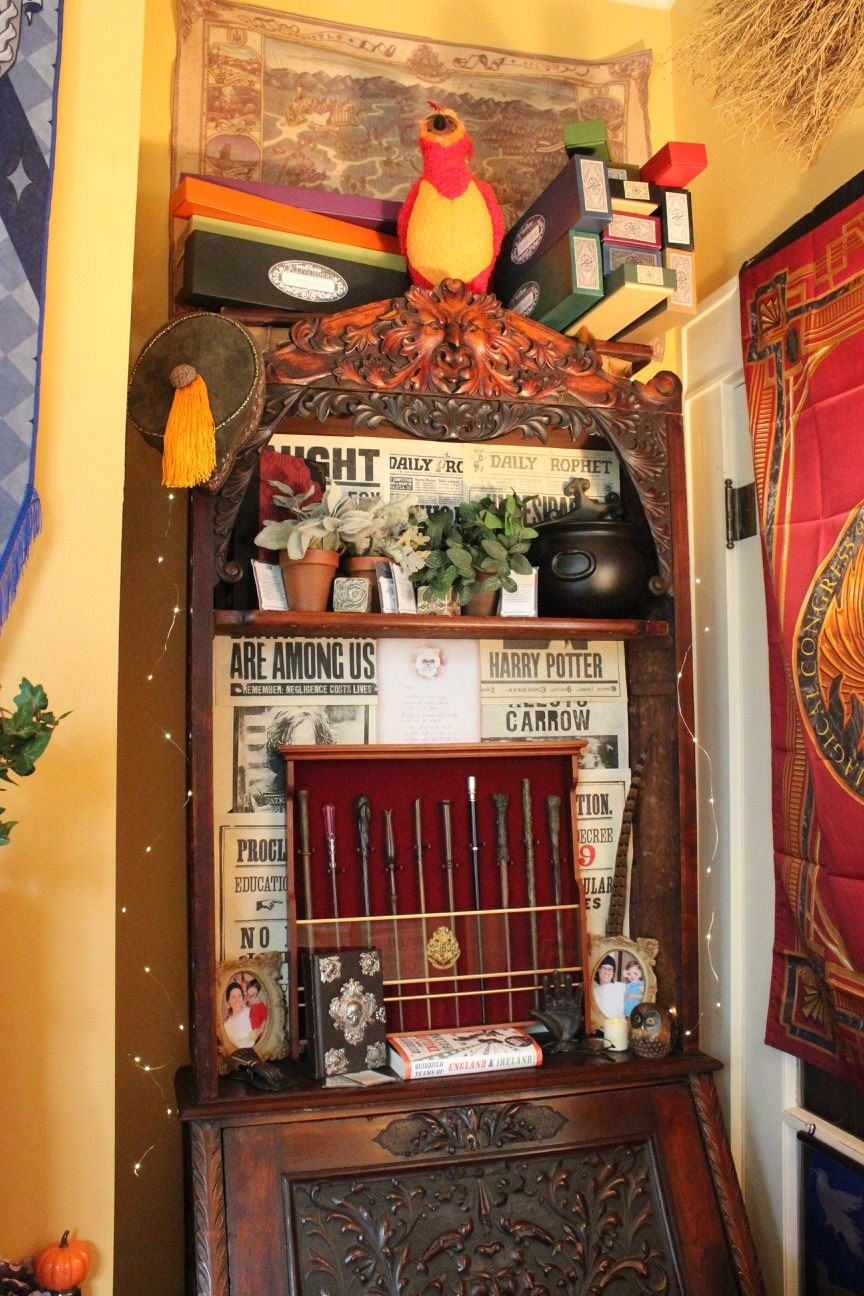 There's even a life-sized Dobby, which was a Chamber of Secrets promotional item they bought from a Wal-Mart staff employee.
Basically the whole room is decked from floor to ceiling with Harry Potter decor, and it is inspiring.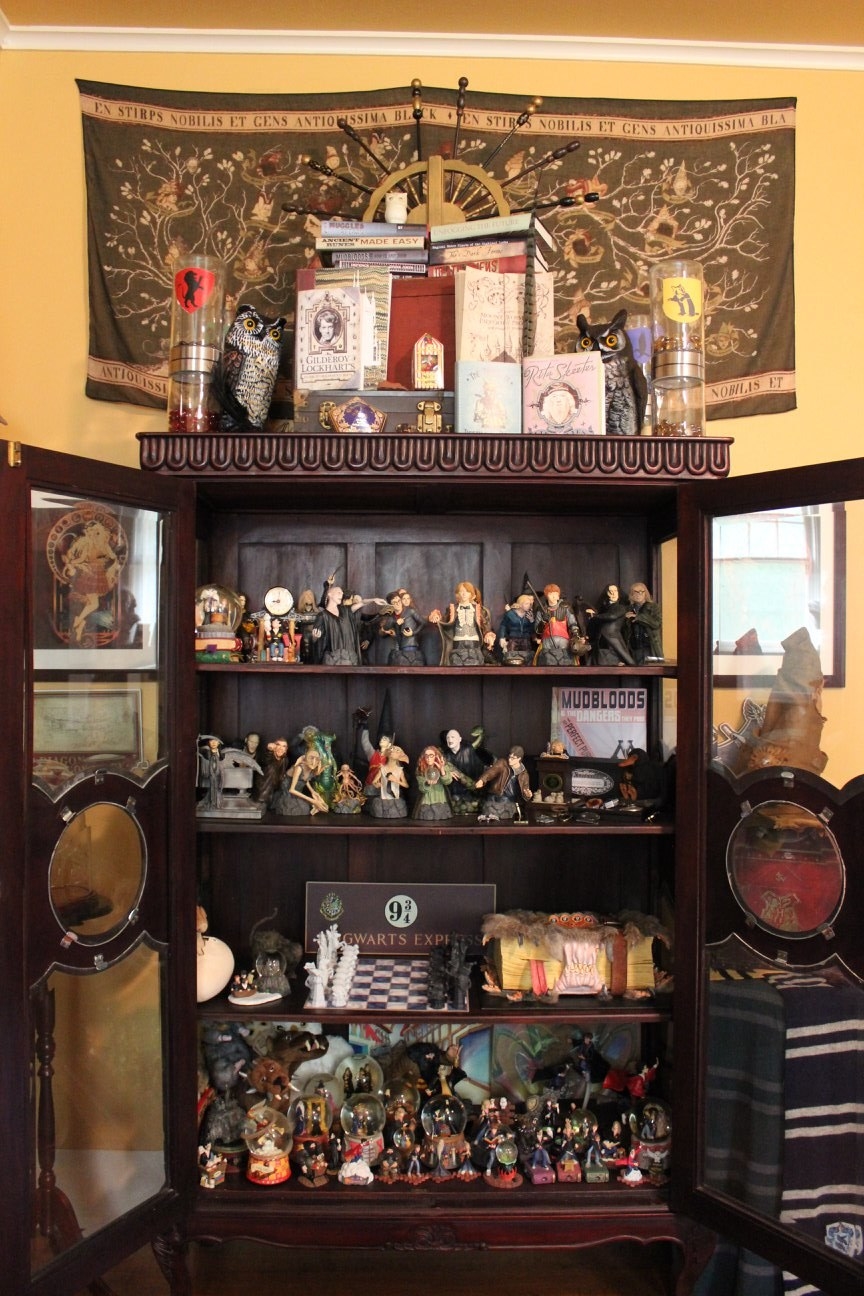 Gotta love the fandom.