This Magical Bridge In Vietnam Looks Like Something Out Of A Tolkien Novel
Just add it to your list of places to visit.
There are many incredibly beautiful places to visit in Vietnam, one of the most popular being Halong Bay.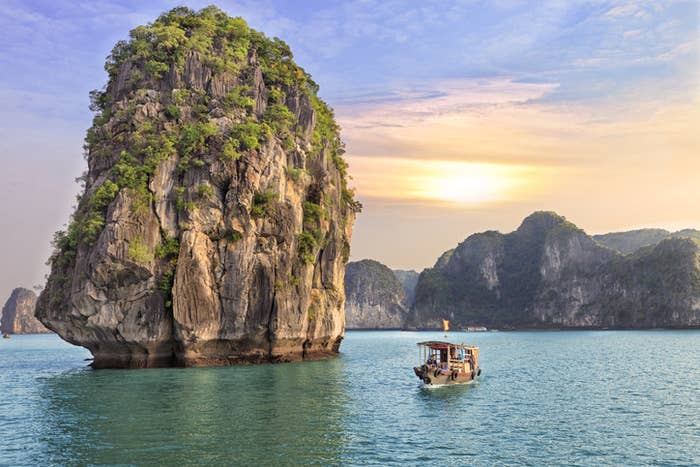 But a new bridge has been built and it's taking the internet by storm. It literally looks like some Game of Thrones shit.
Introducing Cầu Vàng - Bà Nà Hills (or Golden Bridge) in Da Nang, Vietnam.
The outstanding feature is the stone hands "holding" the bridge up. It's pretty surreal.
The bridge was designed by TA Corporation and it is seriously majestic AF.
Travelers are taking pictures of themselves "hanging in the clouds."
There are even some rad photoshoots happening that really make for an epic shot.
And of course, people have a new backdrop for an incredible selfie.
The bridge opened in early June, and I think it's safe to say, it will likely become a common destination in Vietnam.