I don't think anyone dreams as a child, "Hmmm, I think I want to be a waiter/waitress when I grow up." And if you did dream that when you were younger, I'm sorry if you were offended by my previous statement. I hope you turned out to be the most kickass waiter/waitress in the world!
I'm an avid believer in a difference between a job and a career. After spending almost $200,000 on a college education, I find myself as a 23-year-old comedian working in a restaurant in Brooklyn, NY. While I still do pursue my dreams, and believe me I do immediately after I leave my job, I'm not working in the restaurant business alone. 53% of college graduates are jobless or unemployed. The other 47% are either working in their field or doing what they have to in order to pay for their bills, college loans, nudie magazines, etc.
I've been working in restaurants since I was 13. It was an easy way to make money during the summer, and now it pays the bills (since no one is paying me to make people laugh….YET). Here are some things that piss me off when I'm working. If you've ever worked in a restaurant, you should be able to relate to this list. If you haven't worked in a restaurant, take some notes and make sure that you don't do any of this. Ever.
1.) DON'T SUGGEST MENU CHANGES
Don't read over a menu and suggest that the restaurant carry a certain type of food, beer, wine, etc. I'm the waiter, not the owner or manager. I don't run that aspect of the restaurant, nor do I care about your favorite type of beer. That's why I hand you our restaurant's menu when you walk in. If you don't like what you see, walk your ass out. Trust me, it won't bother me at all. That's just one less annoying customer that I'll have to deal with.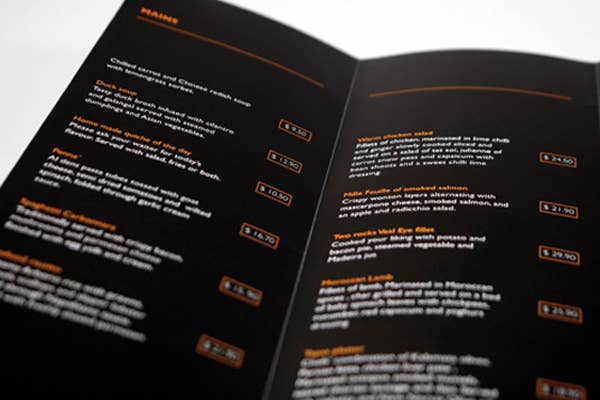 2.) DON'T BRING YOUR KIDS WITH YOU IF YOU CAN'T CONTROL THEM
This should be a given for taking your kids anywhere, but especially out to a restaurant. When your kids act up, they don't just annoy the staff, they annoy the entire restaurant. The last thing I want to do is reprimand your bratty little kid for running around screaming while I'm carrying food to another table. Especially if you're on your iPhone not even paying attention the entire time. So if you can't control your kids, that's what the McDonald's drive-thru is for. Use it.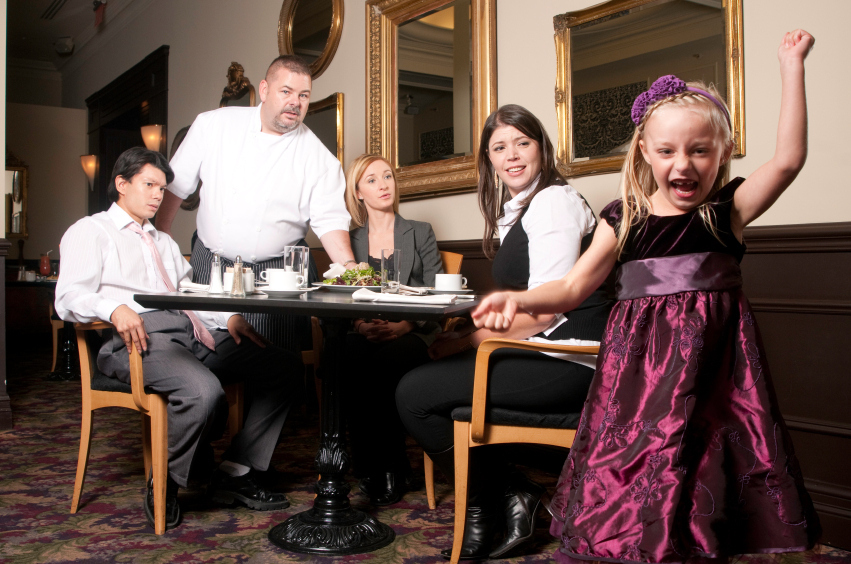 3.) I'M NOT THE CHEF. I'M THE WAITER
If something is wrong with your food, don't automatically take it out on your waiter. It might sound crazy to you, but we don't cook the food. We put it into a computer system. But wait, it gets even crazier. A chef (who you never see, but who does actually exist behind the kitchen doors) cooks it. I need to make this extremely clear because I've actually had multiple customers tell me that they didn't like the way that "I" cooked something. That's when I had to break the news to them that "I" had absolutely nothing to do with making their food. Trust me, if I did, the food would be amazing. I don't like to brag, but I'm an awesome cook. They don't call me Chef BoyAri for nothing! But that's another story.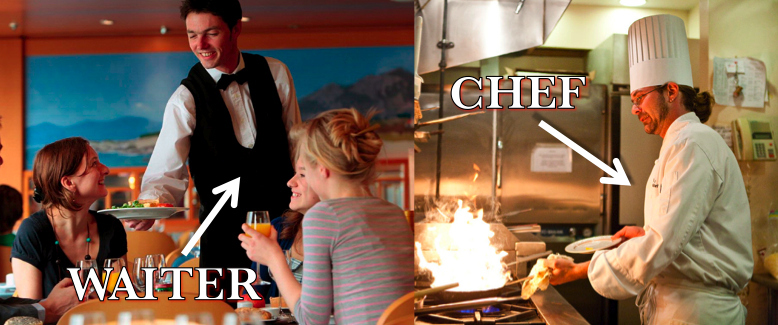 4.) DON'T ASK ME WHY WE CAN'T LEAVE AN ITEM OUT OF YOUR FOOD
You probably don't know this, but a lot of the food items on a menu are already prepped before the restaurant opens for business. If you choose a salad that has the tomatoes and carrots already mixed into it, we're not going to take our time to pick out each item that you don't want. Especially if you tell us that the reason is because you have an allergy. So many people nowadays have "allergies" for the craziest things. There's a difference between an allergy and a dietary preference. Just because the beans will make you fart, doesn't mean you have to tell us that you're highly allergic to them. You're no special than the next guest. If we can't take something out of a food item, that's just how it is. It's how the food was prepped, so pick something else or deal with it.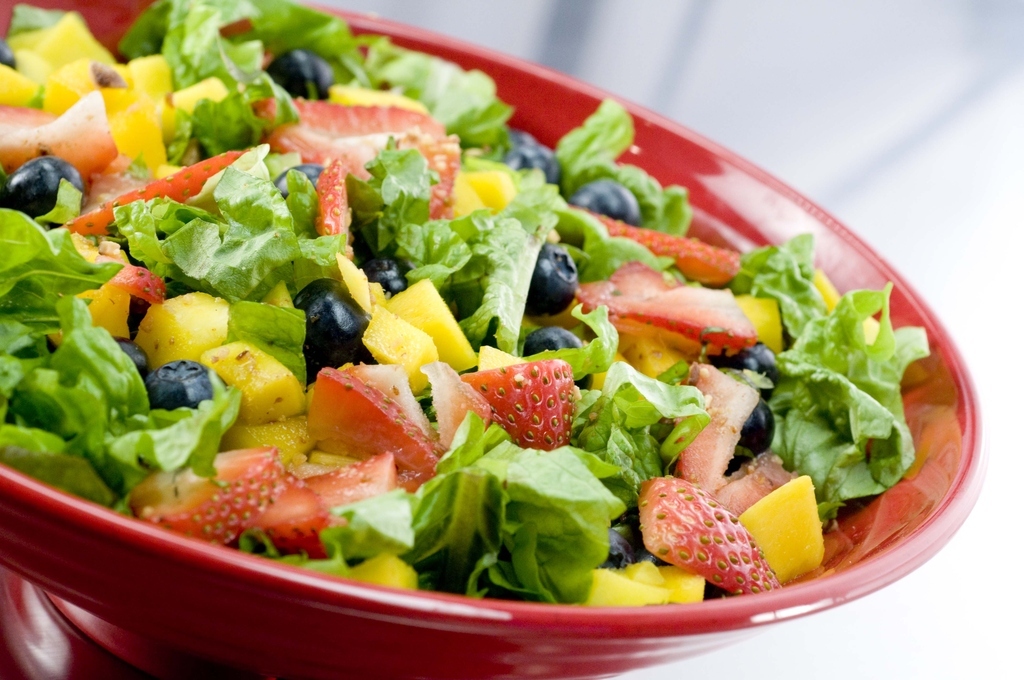 5.) DON'T ASK ME IF WE CAN COOK YOUR FOOD FASTER
Don't ever ask this question. And I mean EVER! Do you think that the chefs cook the food slow or fast depending on their mood that day? If we cook the food too fast, you complain about how it's "undercooked." If we cook the food too long, you complain about how hungry you are. You'll get your food when it's ready. I should also add to this point that you shouldn't get mad at us because you need your food ASAP or you're going to be late to a movie. That's your own fault for organizing your date that way. Next time you should plan better and you won't face that problem.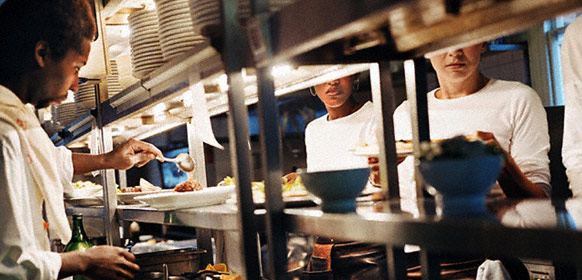 6.) DON'T ASK WHERE YOUR FOOD IS
Don't ask where your food is. I don't care if you ordered one basket of fries. If you placed that order after, and I emphasize on "AFTER" other people ordered their food, it goes to the back of the line. We're not picking on you. That's just how it works. I wish for just one second you could see how the kitchen operates. The chef's don't sit there and talk about what they feel like cooking. They cook each item in the order that it was given to them.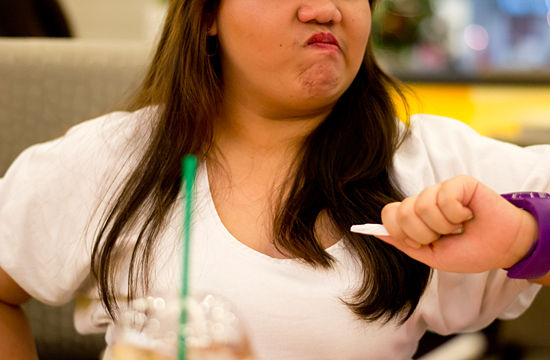 7.) DON'T RETURN YOUR FOOD WITH AN ATTITUDE
Most people are hesitant to return food when something isn't cooked to their liking. And this is understandable because of the rumors of what happens when you return food to the kitchen. However, you shouldn't be nervous if you ask us politely to change something because you don't like the way that it tastes or because you asked for it to be made differently. On the other hand, you should be nervous if you return it with an attitude. This shocks me every time someone does it. I mean, just think about how it looks from our end. Do you sit at home and think to yourself, "Hmmm…I have an idea. Let's all go out to eat, treat the staff like a bunch of pricks and then let them prepare our food where we can't even see what they're doing." If you do think like that, get ready to have a dick in your hotdog bun when you give the waiter an attitude. Trust me, I've seen it happen before and it didn't look like it added some tasty flavor to the dish. So next time be nicer if you need to return your food.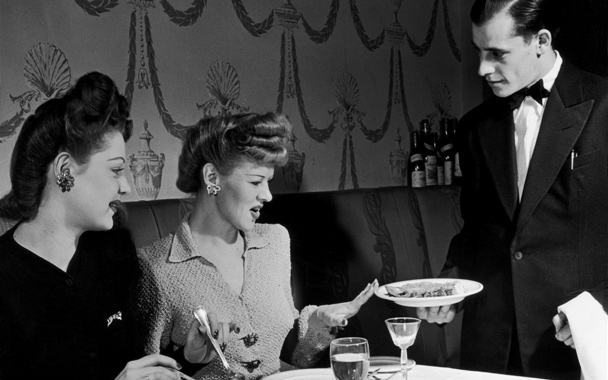 8.) DON'T WHISTLE TO GET A WAITER'S ATTENTION
This one should be the most self explanatory one on the list. We are not dogs. Don't whistle at us or make any other type of noise to get our attention. Wait for us to walk by, and then ask your question. It's degrading to do this, and it's only going to piss your waiter off for the rest of your time there.
9.) DON'T OVERSTAY YOUR WELCOME
We want you to feel welcomed from the moment you walk in the door. That's the truth. However, after you eat, drink and pay the check, it's time for you to finish your conversation and leave. We only make money if we can flip tables. That means if you decide to sit at a table after you've already paid and just talk, we're losing money every time someone new walks in to eat, but can't because there aren't any open tables.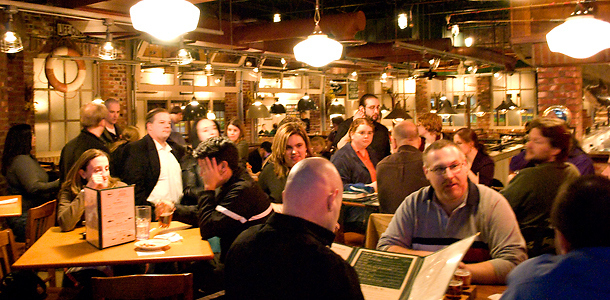 10.) DON'T WALK INTO A RESTAURANT 10 MINUTES BEFORE THEY CLOSE
This is last on the list, but this is the #1 thing that will annoy anyone who works in a restaurant. Even though you only see the staff that's working out on the floor, we do have chefs, dishwashers, etc. who all work in the back. If you walk in right before we close, you're making everyone have to stay just that much longer. And after reading this list, you should see why none of us would want to stay any longer than we already have to. So look at it like this: chances are if you're the only one in the restaurant when you walk in, you should look at your watch and then walk right out. Because if you decide to stay, that just shows me that you've never worked in a restaurant before, nor do you understand how restaurants operate. And unless you mention upfront that you're going to leave an amazing tip, everyone probably just wants you to leave immediately anyway.
Well that's my list for everyone. The list could go on forever, but I'm stopping it there. I hope you all got something out of it. In my opinion, you shouldn't be allowed to go eat at a restaurant until you've worked at least one day in a restaurant. But we all know that won't ever happen. If anyone reads this, and wants to give me a job doing comedy, you can find all of my work at www.youtube.com/shortyarib. The sooner I can get out of the restaurant life, the sooner I won't have to deal with this nonsense. And for anyone who's working doing something other than their passion in order to pay the bills, remember this: "The only way to succeed is to NOT have a plan B." Best of luck! KEEP IT KOSHER and LIVE THE DREAM!
-Ari Seth Blau