1.
When you walk into the bookstore:
2.
When you can't hide your misplaced resentment:
3.
When they try to convince you you're getting a deal:
4.
When this doesn't feel like THAT much of an exaggeration:
5.
When you forgot to budget accurately:
6.
When they rub it in your face:
7.
When you start to doubt the whole system: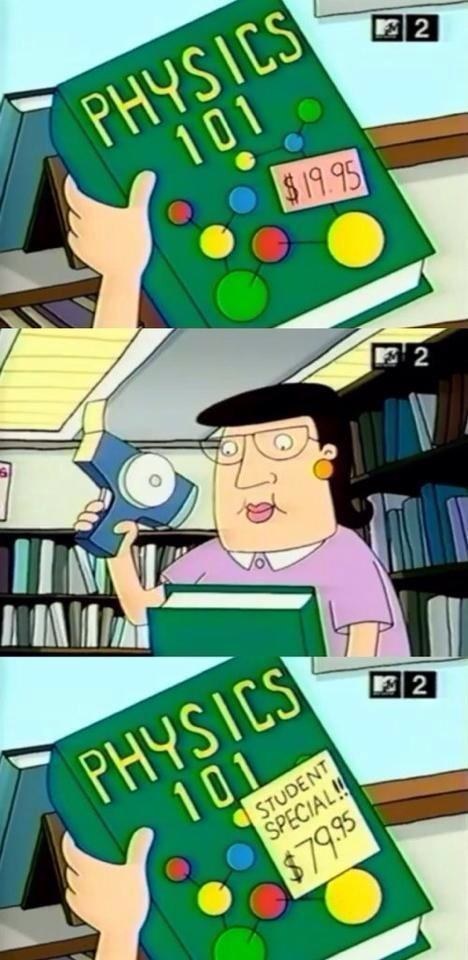 9.
When you smile through the pain:
10.
When you've exhausted all your options:
11.
When you refuse to back down:
12.
When that buyer's remorse sneaks up on you:
13.
When it feels like everyone is out to get you:

14.
When you beat the system:
15.
Or just hack it:
16.
When you feel this satisfaction:
17.
When you find your hero:
18.
When it's time to sell:
19.
When you refuse to be fooled:
20.
When you realize how little you even use those books:
21.
And when you find that dream syllabus:
Looks like there are no comments yet.
Be the first to comment!